Even in the early afternoon, Brooklyn is pulsing. Stepping off of a fast-paced street into Oeuf's new studio is to find an unexpected oasis within the blocks of brownstones. Wide, light wooden boards pave the way and carry visitors up the four story space. Natural light pours in from a trio of huge windows in the back, which overlook a terrace in process of being renovated. From the perch, one sees delicate vines and greenery intermingled with concrete. It is quiet. On the second floor, a cream-colored Danish kitchenette with big circle fixtures has been installed. Fabric swatches and other colorful bits of Oeuf's upcoming collection gather around on a large table downstairs.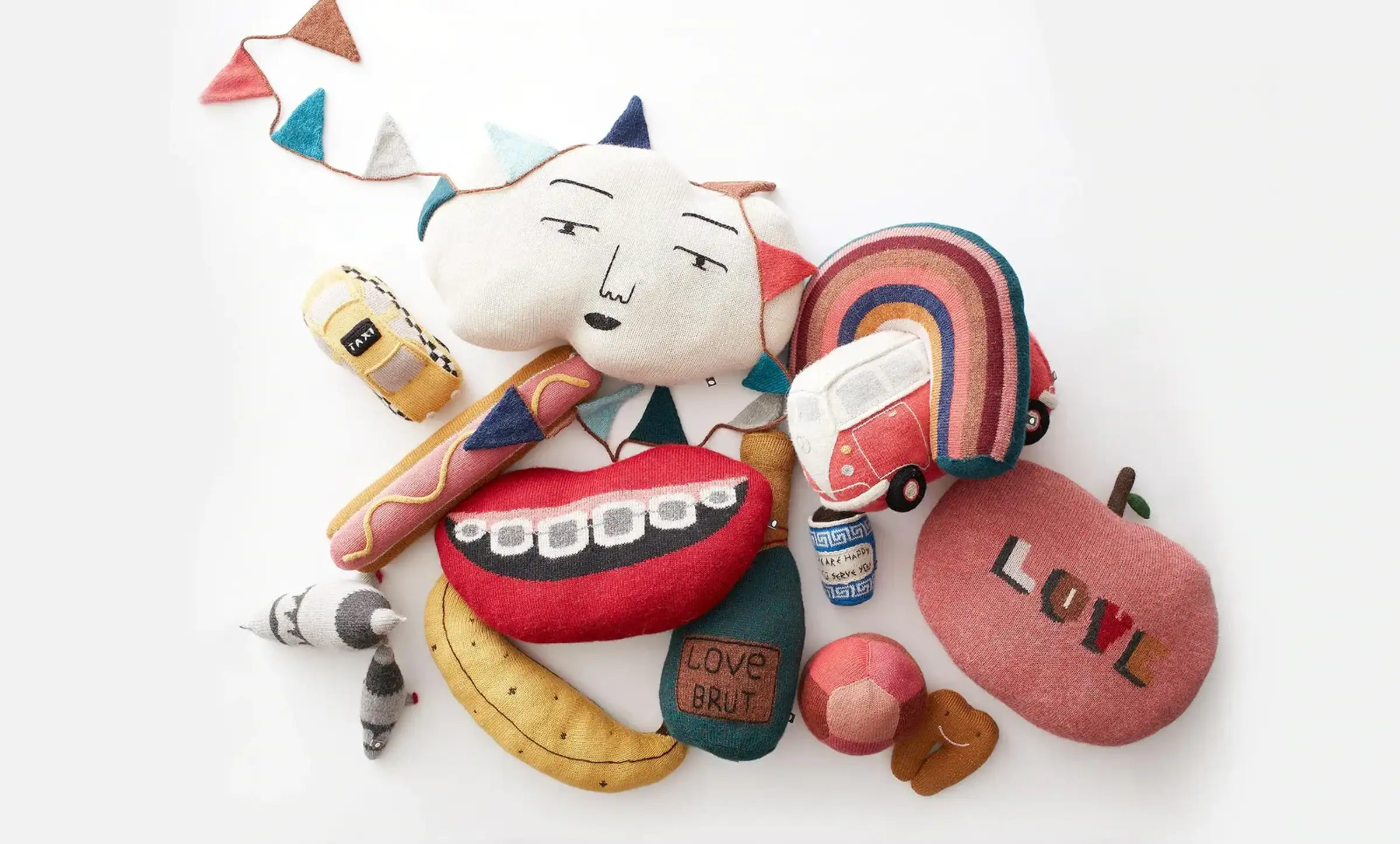 Sophie Demenge, who founded the children's-wear brand Oeuf alongside her husband Michael 20 years ago, guides me to the second floor. Over a cup of jasmine tea, Sophie shares the values that have sustained Oeuf and the crystal clear vision of business done well, tactfully. It is not lost on me that as she discusses sustainability, Michael is working on the rooftop–overseeing the installation of solar panels, yet another implementation to the studio of "passive house" principles. Sophie's enthusiasm is infectious as she explains "passive house" to me; simply put, it is an approach to construction that is anchored in energy-efficient solutions. She is excited at the prospect of what this approach signifies; that the way of doing things can always be done better, more thoughtfully.
The solar panels are just one of many choices made to create the most sustainable space possible for the Oeuf studio. From the insulation in the walls to the window installation, Sophie has a story behind every detail, a reason for how and why things were done. This attention crosses over to personal aesthetic; the wallpaper in the bathroom is the same wallpaper used in her daughter's childhood bedroom. "It was leftover," Sophie nods towards the quirky green print. "From Mae's room."

Step inside the world of Oeuf with founder Sophie Demenge.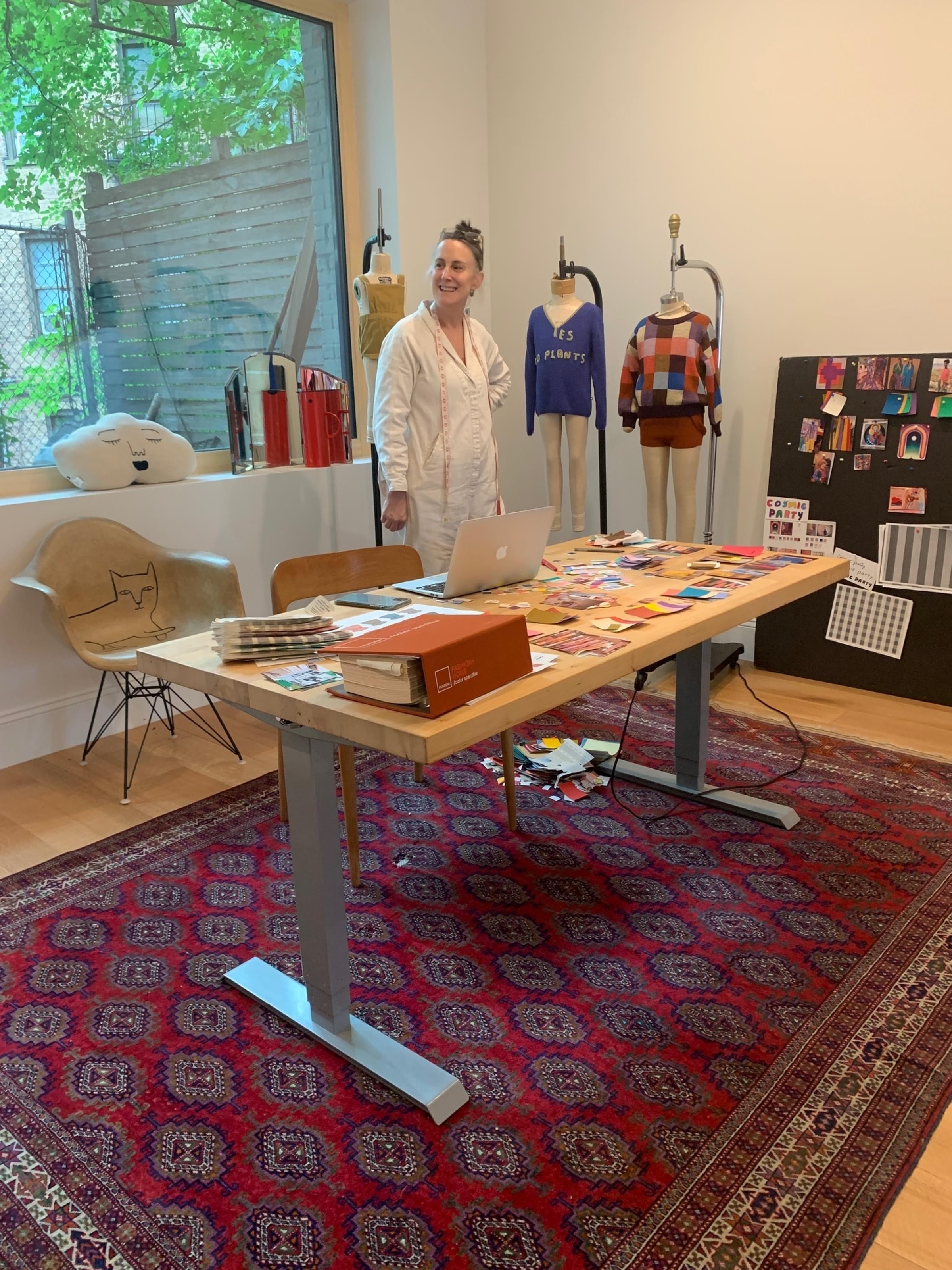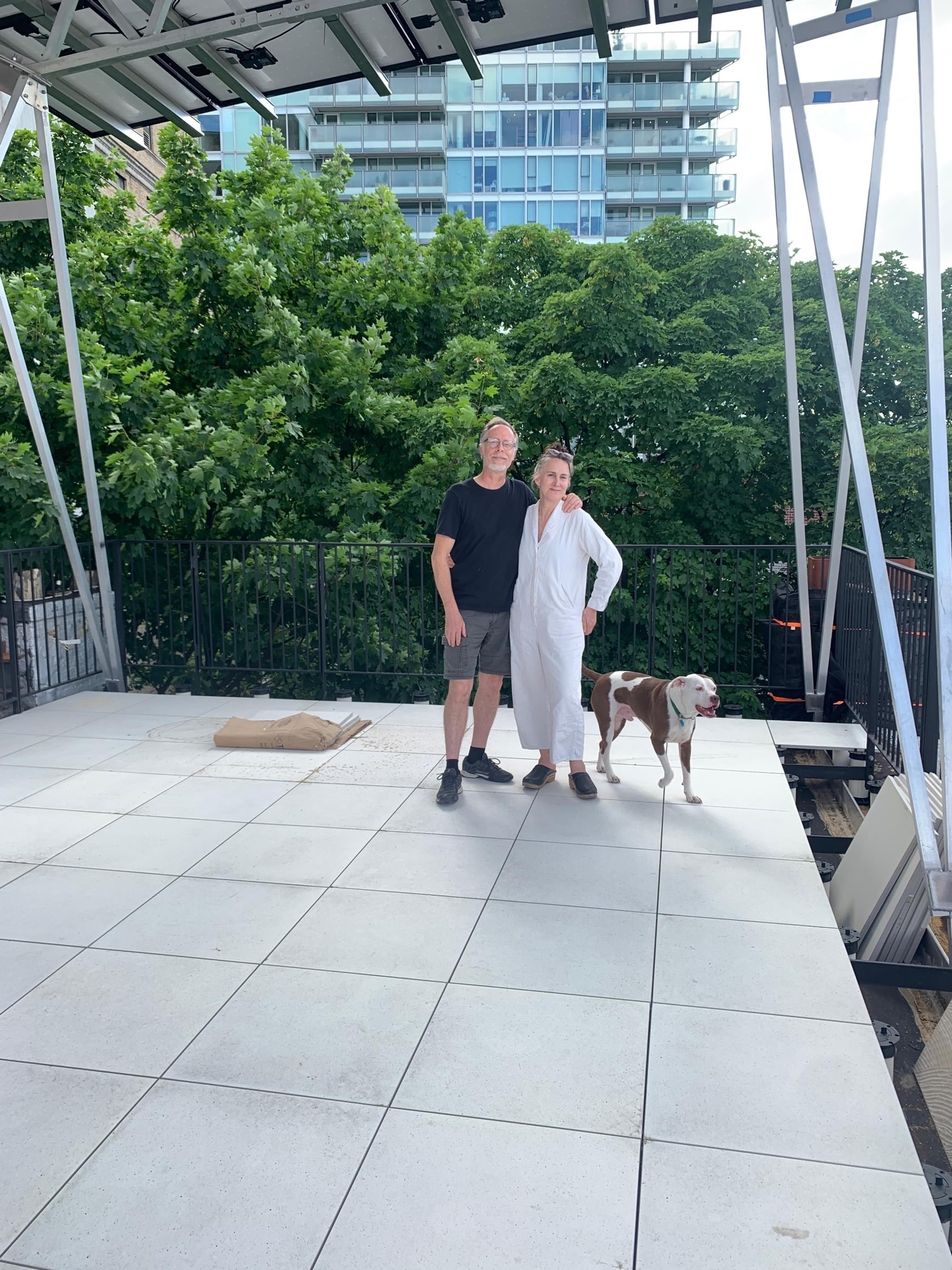 It is evident that you have a fantastic eye for design. Have you always had that? How did you get started in this industry?
My mother was an antique dealer in Paris so I was schlepped to flea markets, antique shows, and auctions for as long as I can remember. The word, "regarde", which means "to look", was a word my mother used so often that the sound of it still conjures up memories of our adventures together.
As a child I would always make things. I would take painting and sculpting classes in artists' studios in my neighborhood, visit museums, exhibits, and openings. My mother also exposed my sister and me to quite a lot of traveling. She was kind of a bohemian so art, music, and creativity were an integral part of my childhood.
In my early 20's I moved to the US for a complete change of environment after the death of my mother. After a few years of living in San Francisco, I applied to The Pratt Institute for a degree in industrial design. As I was finishing my degree I met Michael who had a metal fabricating business and design studio in Greenpoint, Brooklyn. We started making furniture and ceramics and all kinds of objects together…
With all that "making" going on, it somehow manifested into a baby! When we discovered I was pregnant in 2002, we realized we needed furniture for our little girl, Mae, that was well designed and in line with our design sensibility. While working within the limits of the crib safety requirements at the time, Michael and I designed and made our first crib.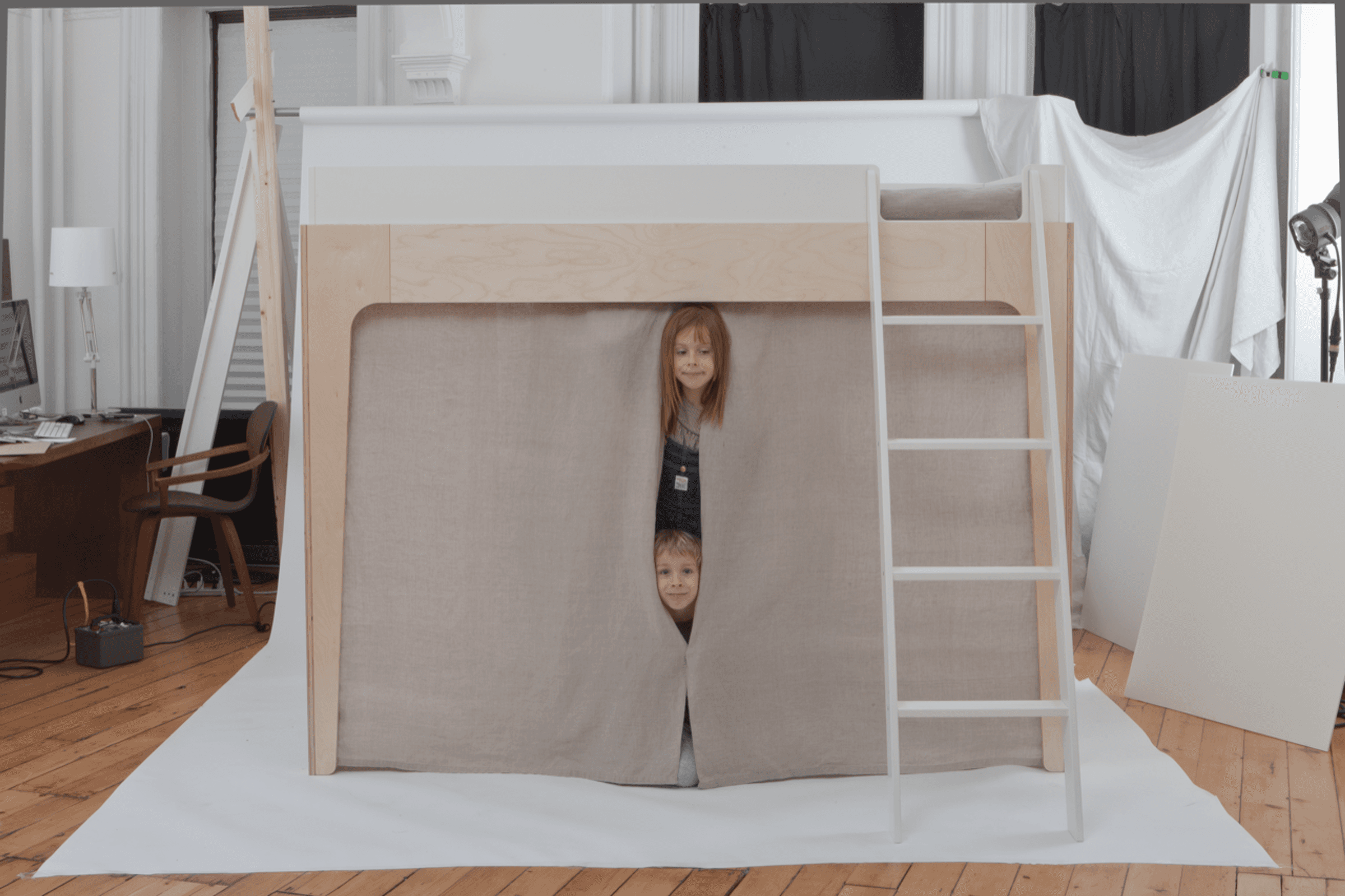 The clothing-side of the business was as serendipitous as the furniture. Shortly after Mae was born, a chance encounter with a Bolivian woman in Manhattan gave me the opportunity to design a mini collection. Again, there didn't seem to be many options of babies and kids clothing with subtle colors or made from truly natural materials.
I believed that many parents like us wanted children's products more suited to their lives: minimal, modern and ethical, but that didn't exist. And the testing of this intuition was the birth of Oeuf.
As the clothing business grew, we expanded "production" to Peru and incorporated their wonderful Pima cotton into the collections.
Oeuf translates to egg in French. Tell us about that name! How did you pick it, and how is it representative of your brand?
Visually I love that word in French. (Also, when I was pregnant and felt like a hen about to hatch.) There's something poetic in its shape - having no beginning or end. But perhaps mostly for its universal representation of fertility, birth, and potential. I think it's perfect.
French is your first language, and you were born in France. How does that experience of childhood differ from that of your children, who grew up in NYC?
The kids grew up in Park Slope, Brooklyn which is not that different from the neighborhood I grew up in Paris (although culturally it's something else). Like me as a child, they have always walked to school and to friends, and Michael and I walk to the office. There's a human-scale to my old neighborhood and Park Slope. In Brooklyn, we're very close to Prospect Park and in Paris I was minutes away from the Luxembourg garden. Most of my friends in Brooklyn are French and there are a couple of French schools in the neighborhood. My sister and her three kids live two blocks away. And we have a boulangerie down the street :)
Culturally speaking and to grossly generalize, Americans are very good natured and optimistic and kids are encouraged to explore. Unlike here, the French education system is quite rigid. You are expected to fit in a box and make decisions very early on and to choose a career path while you don't have a clue who you are and what moves you. You are expected to conform. I love that in the US, not only can you reinvent yourself, but it's not frowned upon. Of course, books can be written about the cultural differences between France and the US and all their implications, but I'll leave that to a sociologist.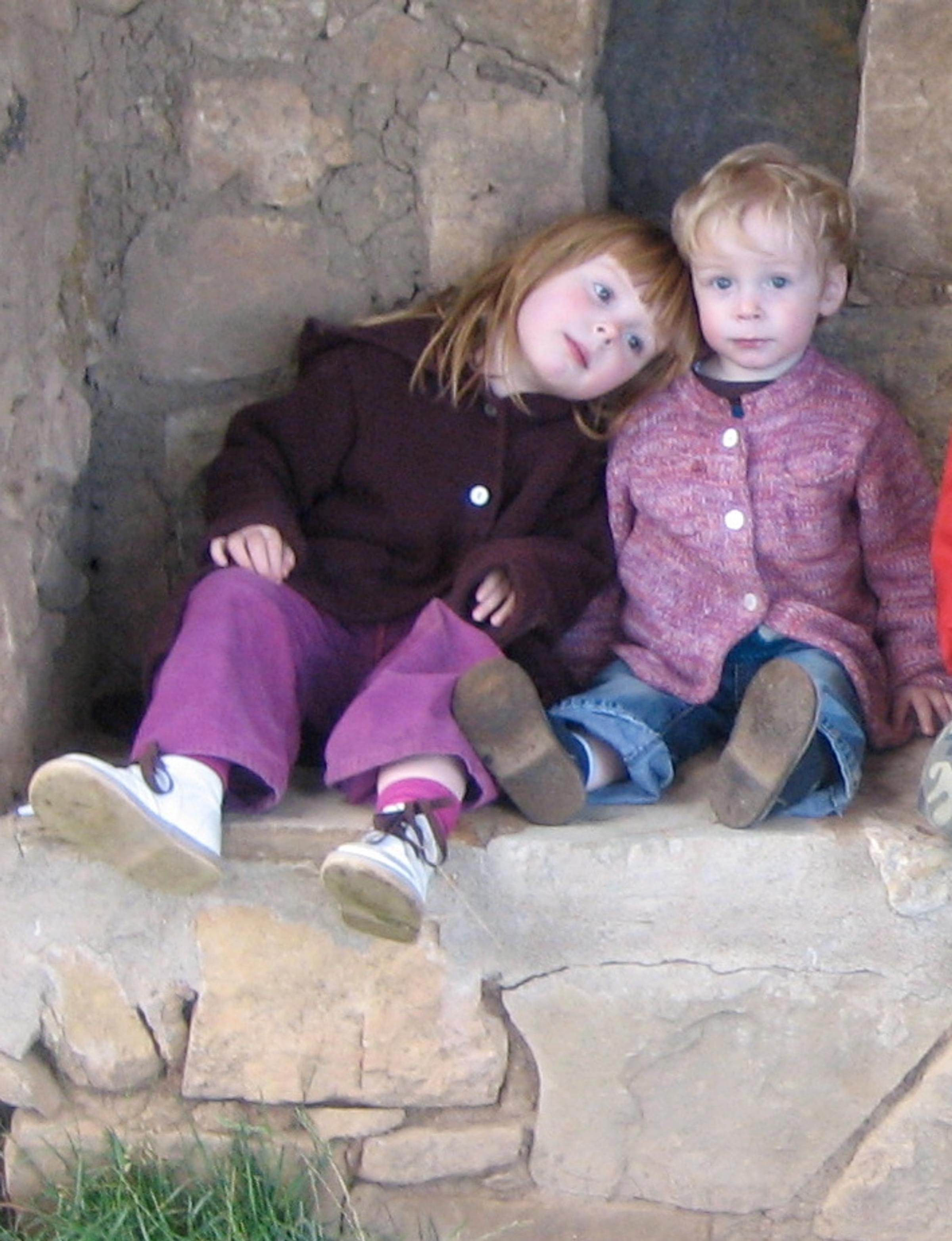 In what ways do your children surprise or inspire you?
My children have this intrinsic belief they can do and be anything. Despite the uncertain world we live in, they are not cynical or discouraged. That's very inspiring. There is no inhibition, just curiosity.
They see beauty in the everyday. And I love their unique sense of humor. They are both very funny in different ways. I'm not surprised but it makes for quite a joyful household of goofballs.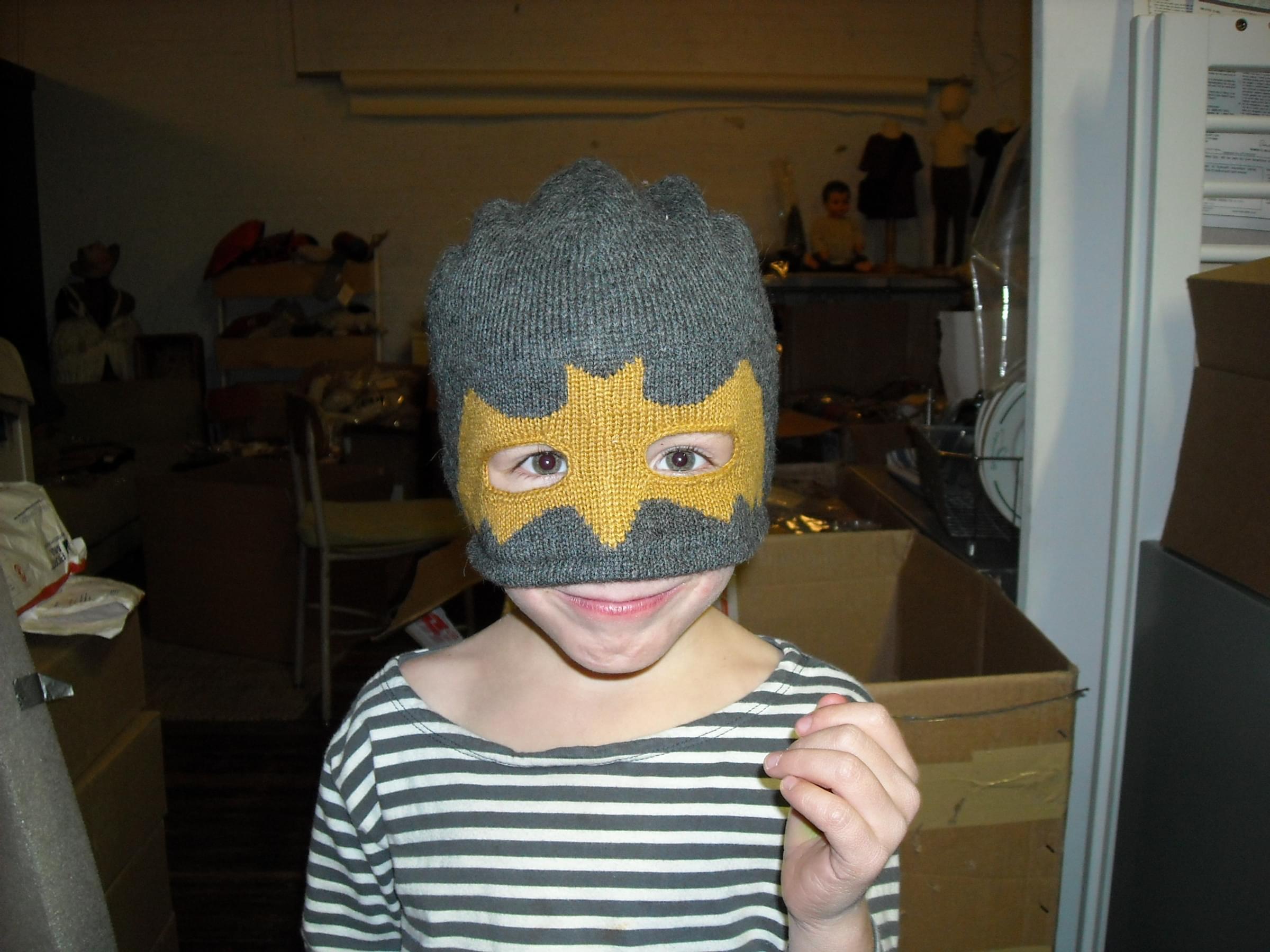 Oeuf is a family-run studio, inspired by your own kiddos and "the evolving needs of 21st century families". Could you describe some of those evolving needs you've noticed in modern families? What do you believe helps meet those needs?
I believe the needs Oeuf fulfills for modern families are those intangible things that are lacking in our consumer-driven world. Unique designs, whimsy, honesty, quality, and fairness, are some that come to mind.
Oeuf has had a sustainable business model long before it was the "thing" to do. What makes a brand successful when it comes to sustainability?

For us it's never been about trends. It's common sense. Also, being French, less is more and quality comes first. Consumerism is not a thing; it's rather considered vulgar.
As a brand we make deliberate choices based on what we believe and want as parents for our own kids and were lucky enough that it resonated with a broader audience.
We produce where the raw materials come from. Be it birch in Eastern Europe for the furniture or Alpaca and Pima in South America.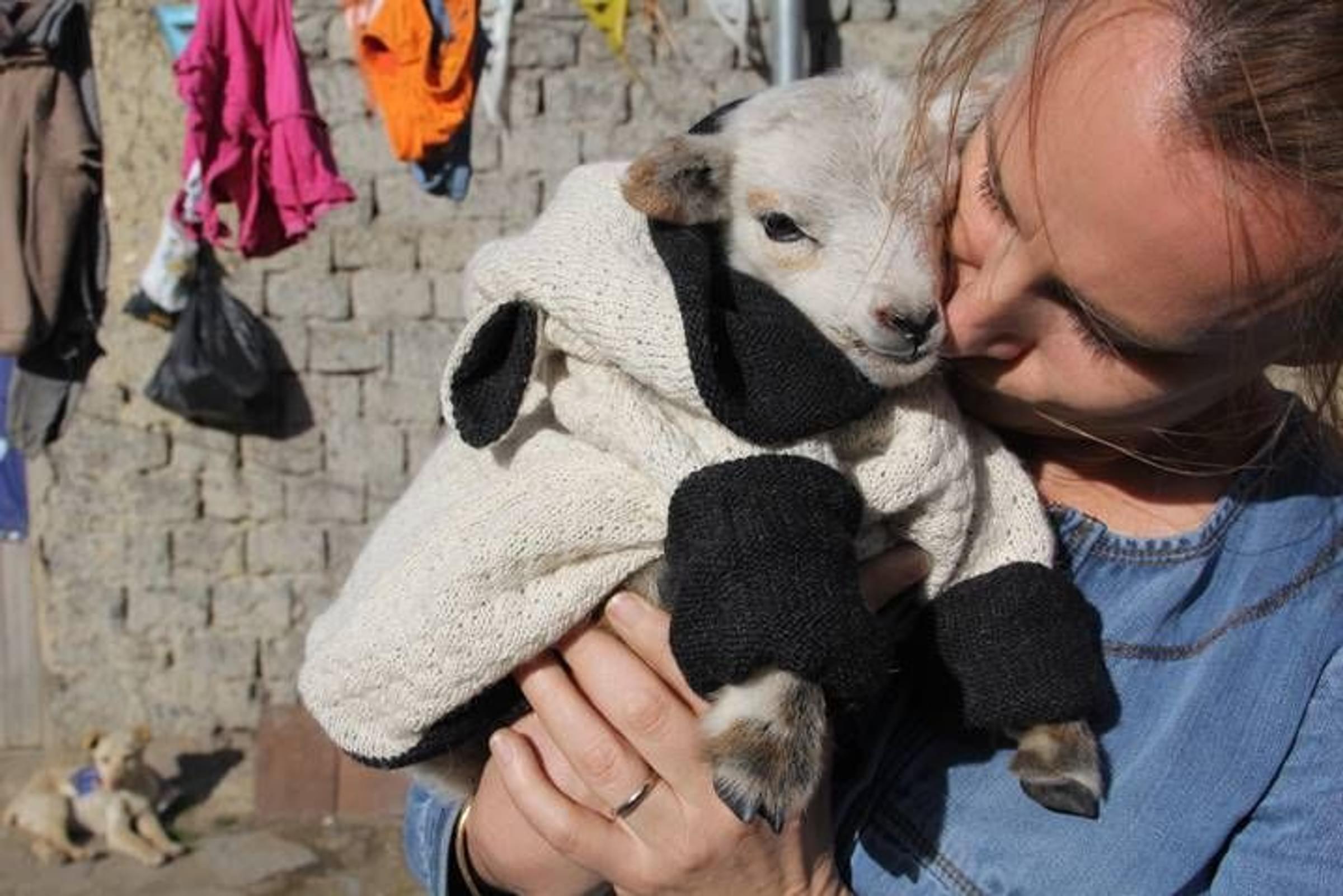 What prompted you to explore the world of resale?
The world of resale has always been part of my life. A good part of my wardrobe is secondhand or trades with other designers. It's fun and it makes sense economically and for the planet. Not that I don't splurge from time to time.
How did you discover Noihsaf? How important is community, and what role does it play on the journey Oeuf and Noihsaf are embarking on together?
I first discovered Noishaf on IG. I'm a bit lazy when it comes to shopping. Noishaf is an obvious choice as it has all my favorite brands and the website itself is visually delightful. Kate is so great at curating and creating a space that feels intimate and practical. I like the idea of things having many lives and being part of different family stories. I love knowing that Kate's Sparrow Crib moved on to the next family. Michael built the first Perch bunk bed for Marius (our son) and after some years it went to a close friend, then her friend etc.. It's more affordable and democratic and has a life of its own.
Noishaf feels like a village. I hope Oeuf feels like that too.
What is your advice to someone who wants to get involved in the fashion industry, but feels they might be adding to the onslaught of materialism rampant in our society? For yourself, how did you learn to strike that balance of creation and intentionality in a world marked by consumerism?
The first thing is to have an honest look at how you consume yourself and perhaps make adjustments before adding more. But if someone has new and better ideas, bring it on. My advice would be to offer something unique and of quality. An expression of you. The world has enough crap in it already–so if you're going to compete on price, you're just adding to the problem.
I think the core of the problem is on the demand side. It's our human desire for the latest, newest thing; and until we learn the lesson that the satisfaction we get from that new thing is only fleeting, the madness will continue.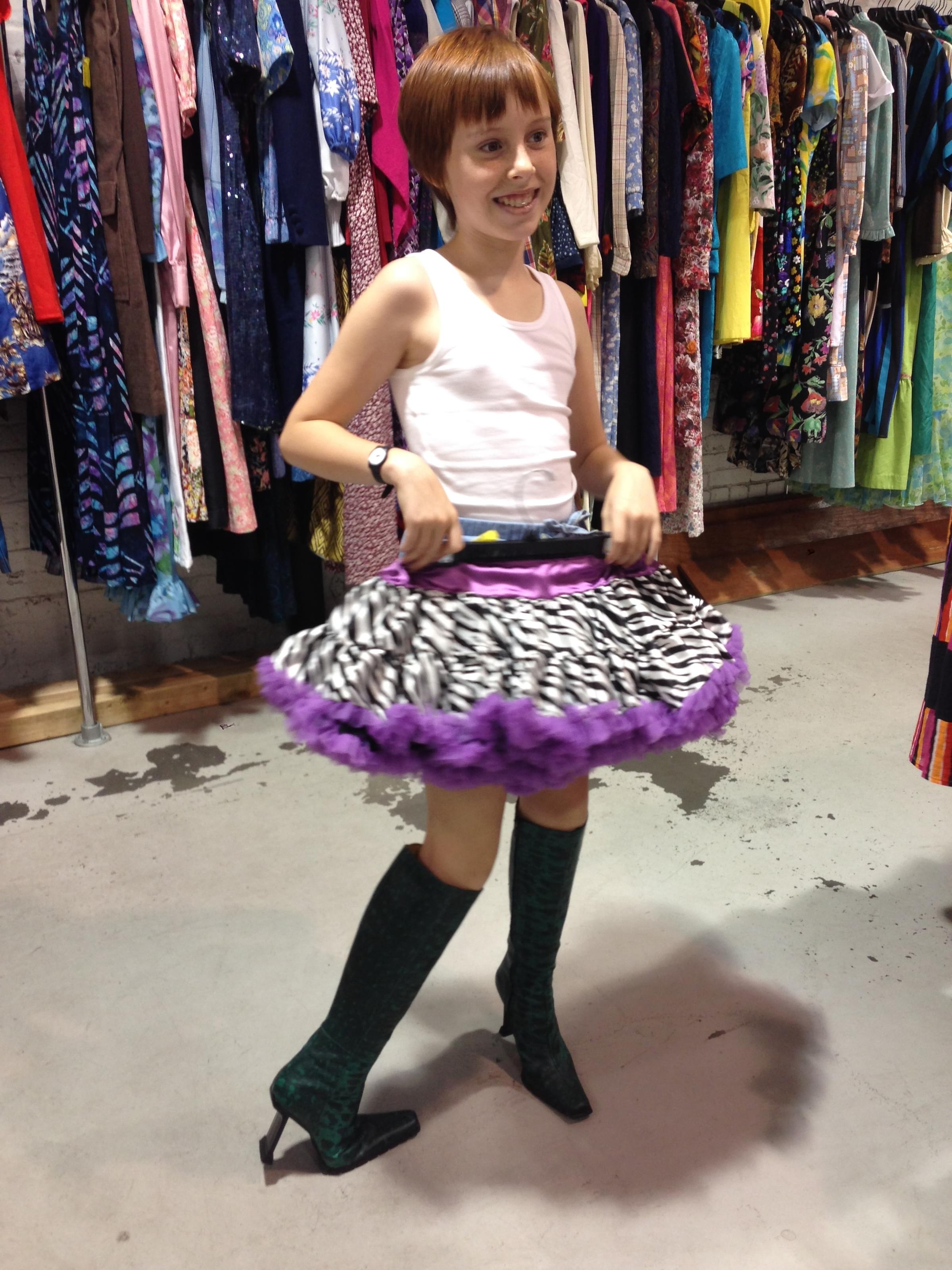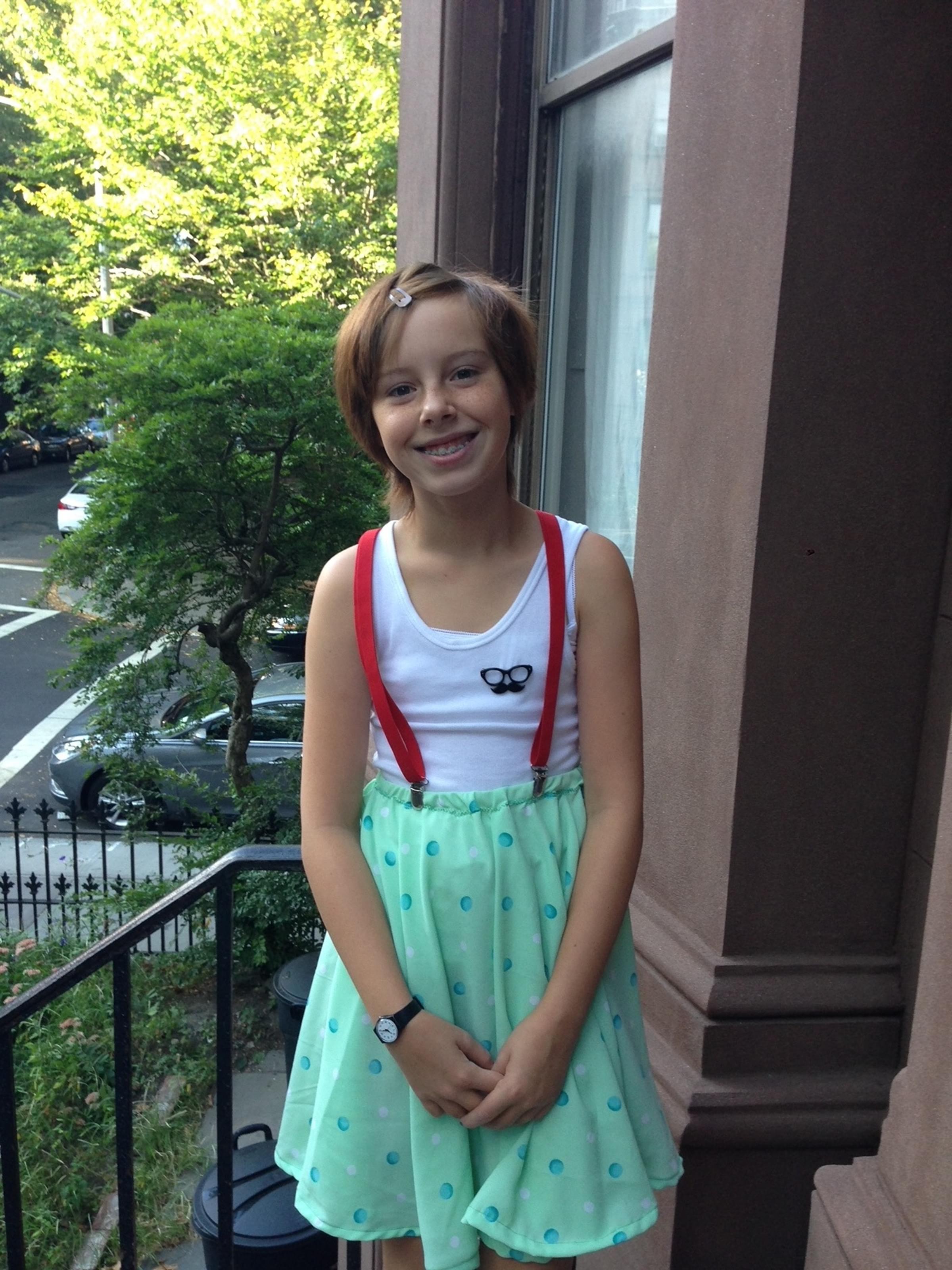 How do you encourage exploration and teach self-expression when it comes to dressing children?
As soon as kids can dress themselves they should be encouraged to do so. When my kids were at the age where they could pull stuff from their dressers they could wear whatever they wanted. Mae learned to sew early on and made her own clothes for a few years. It was pretty epic! She still does it on occasion. She uses Oeuf swatches to make patchwork and recently discovered that our 6Y tank makes cute crop tops (yikes!).
Is there an Oeuf piece you have a particular fondness of, since Oeuf started 20 years ago?
I have a particular fondness for all of them. They remind me of a specific time in my life. I do have a soft spot making the goodies with the ladies in Bolivia. I love all my visits there. We have so much fun. It feels like a sisterhood. I love how they hold my hands or waist when we walk in the street. It's very precious. The Gold Tooth Pillow is one of my favorites. They loved it. We had a lot of fun developing that together. In Bolivia, having gold teeth is a sign of wealth. This pillow is a tribute to those amazing ladies and their beautiful smiles.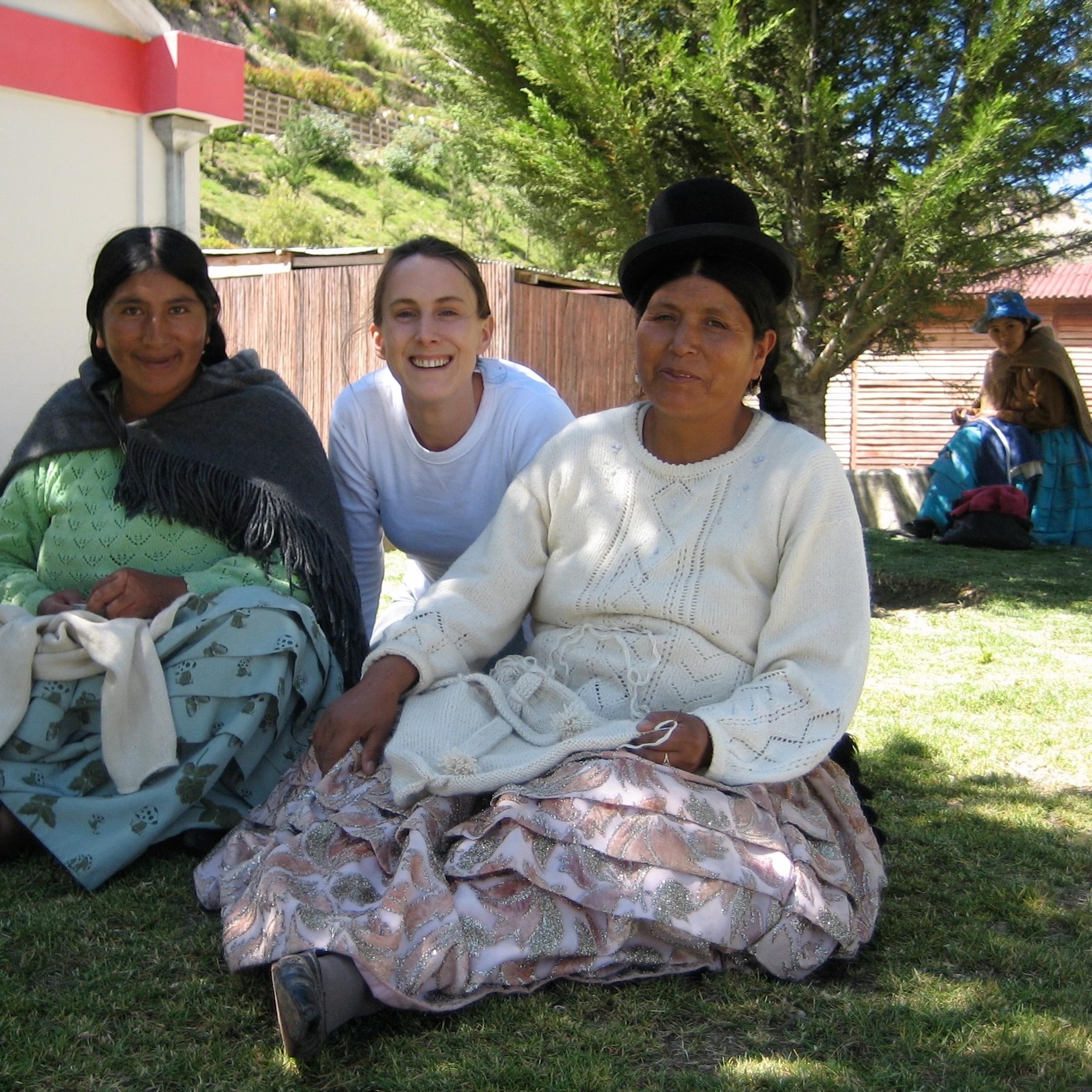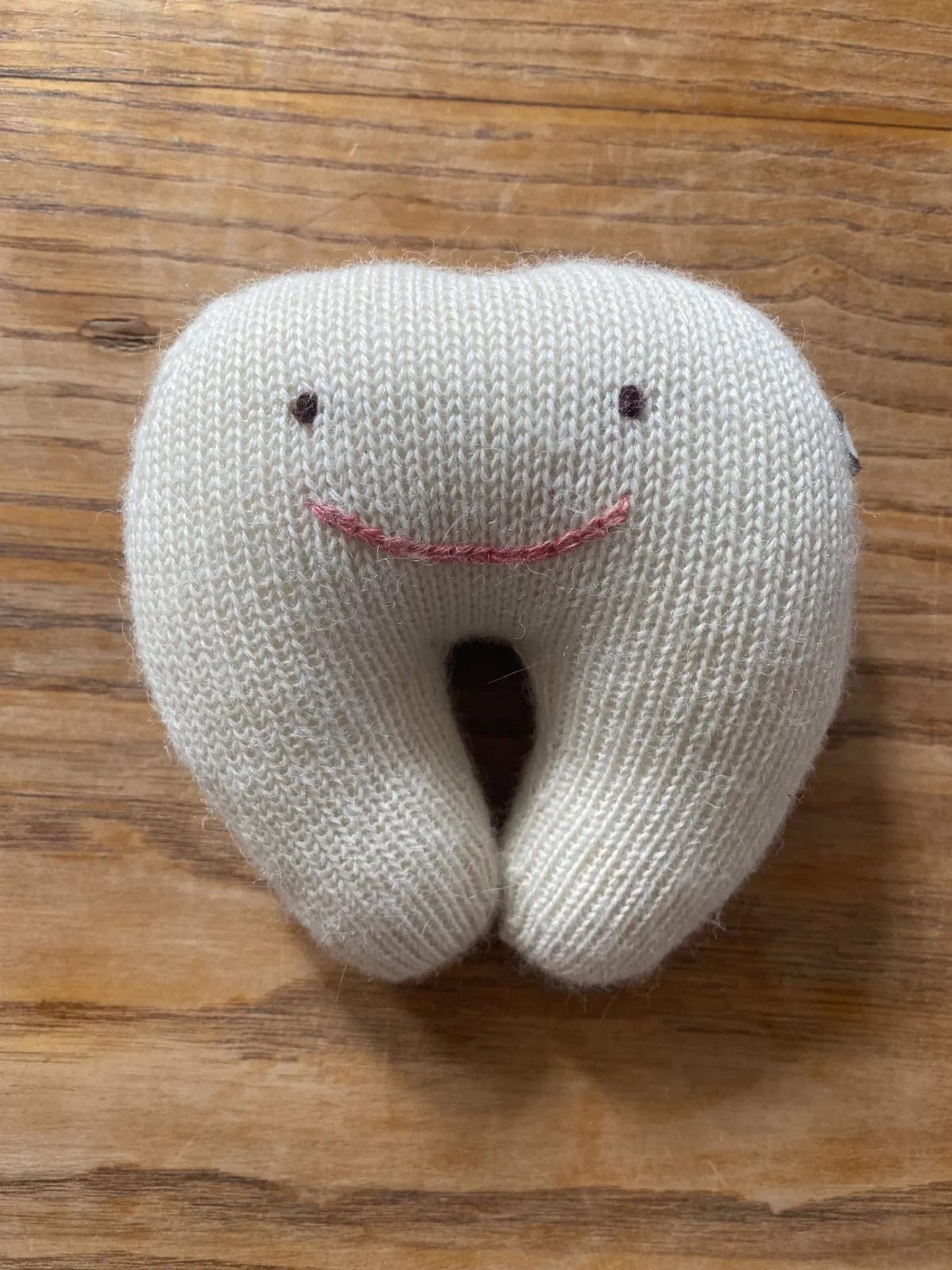 It's Oeuf's 20th year! Not only that, but you have this beautiful new studio; you are celebrating two huge milestones. What have you learned since beginning this Oeuf journey?
I've learned that who you are in life is who you are in business. For me, life and Oeuf are so intertwined. I've learned that there are no shortcuts and to find solace in the work itself and enjoy the ride no matter how bumpy it gets.
What is your hope for Oeuf in the coming year?
Oh my! I'm just trying to get through the day...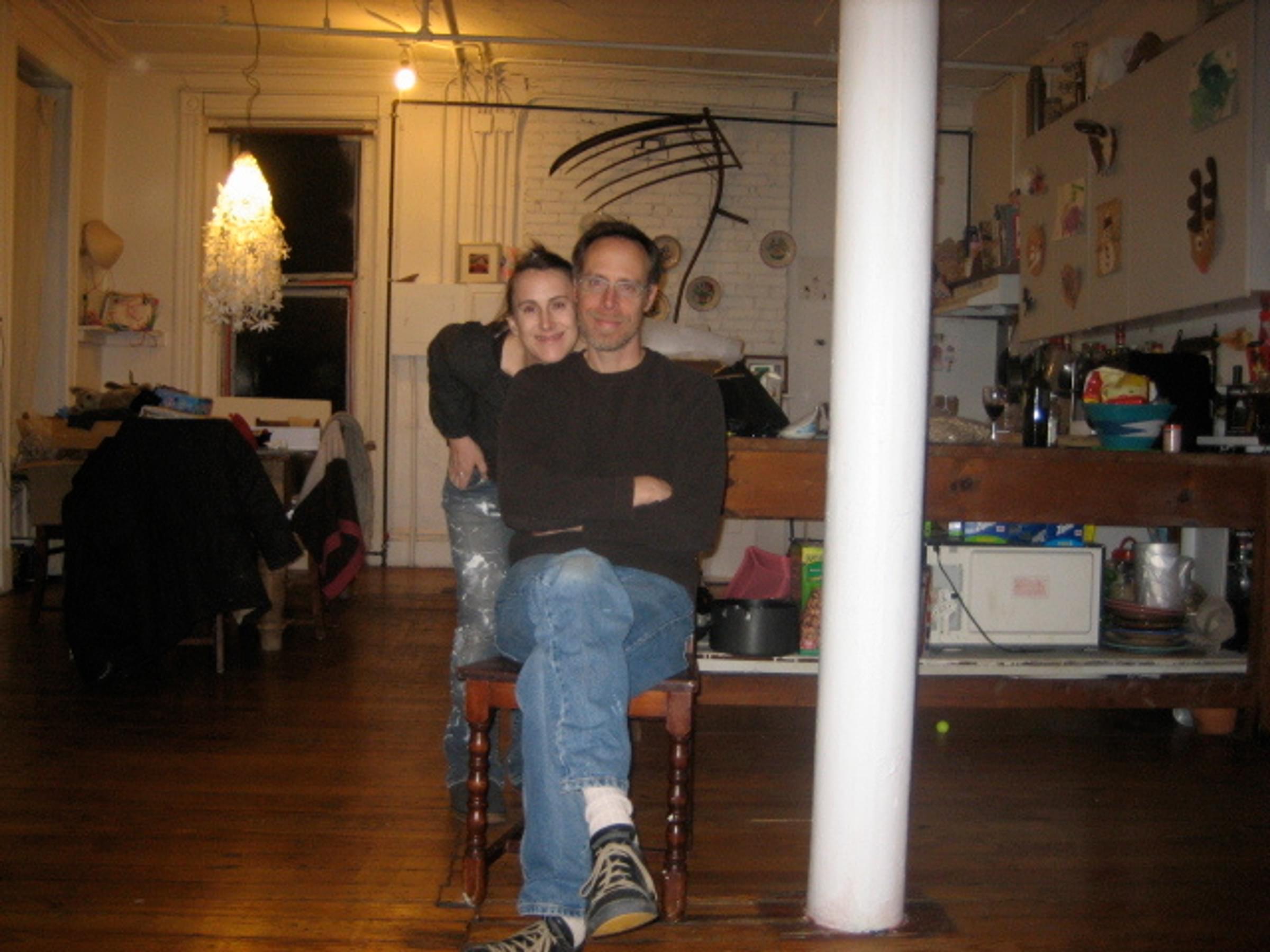 ---
Psssst! When you buy our sell an Oeuf item off Noihsaf you'll receive a credit for $20 off your next oeufnyc.com purchase!