May 18, 2021 — Interviews
Written by

Virgie Tovar
Illustrations by

Jordan Barton
Lili and Alex are the pizza-loving friends behind sustainable fashion brand Nettle Studios in San Francisco, California. They recently extended their size run to 4X and their sales grew by a jaw-dropping 300%. In this interview with plus-size fashion enthusiast, Virgie Tovar, they go deep into what the process has been like and how the transition landed them on Vogue.com this year.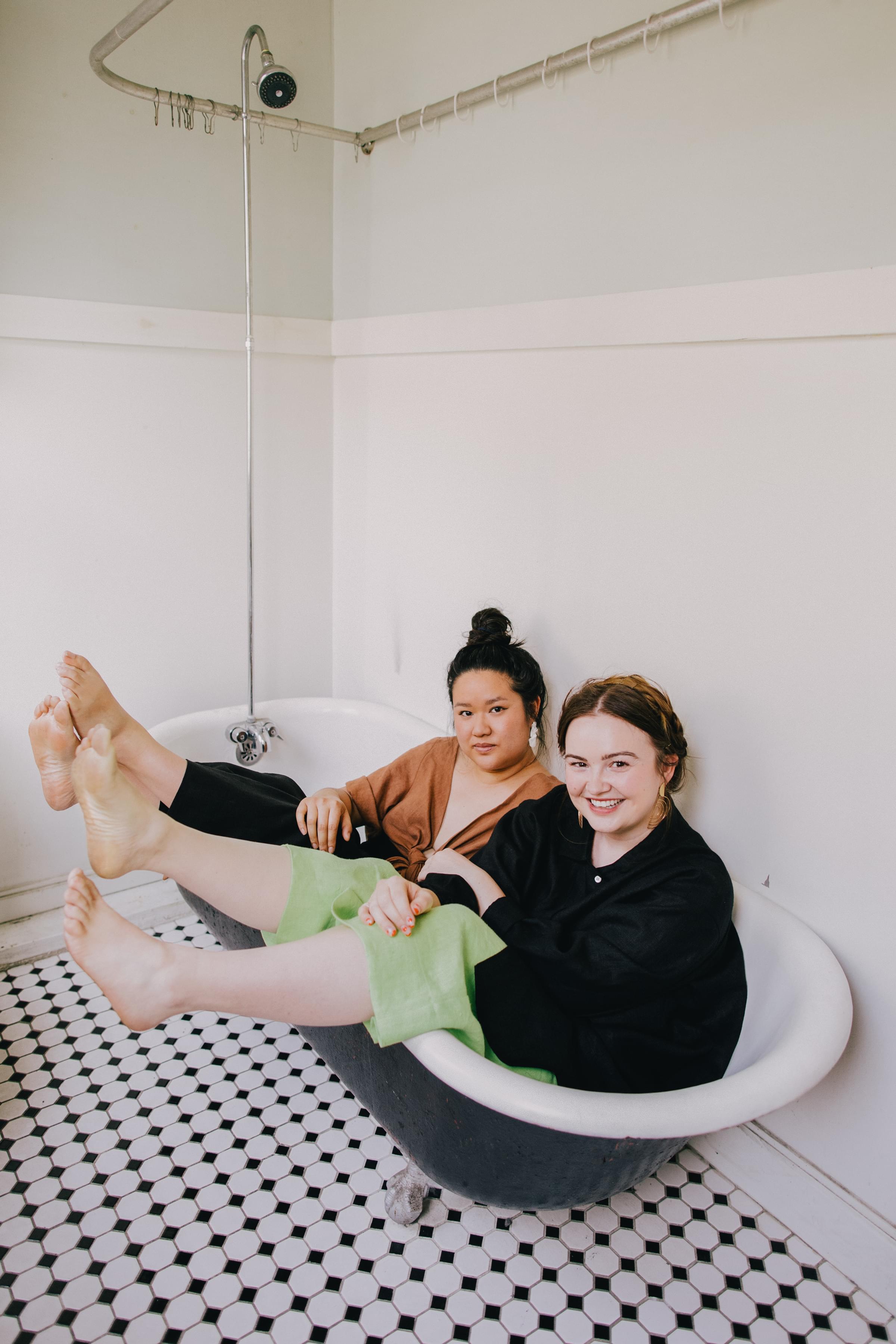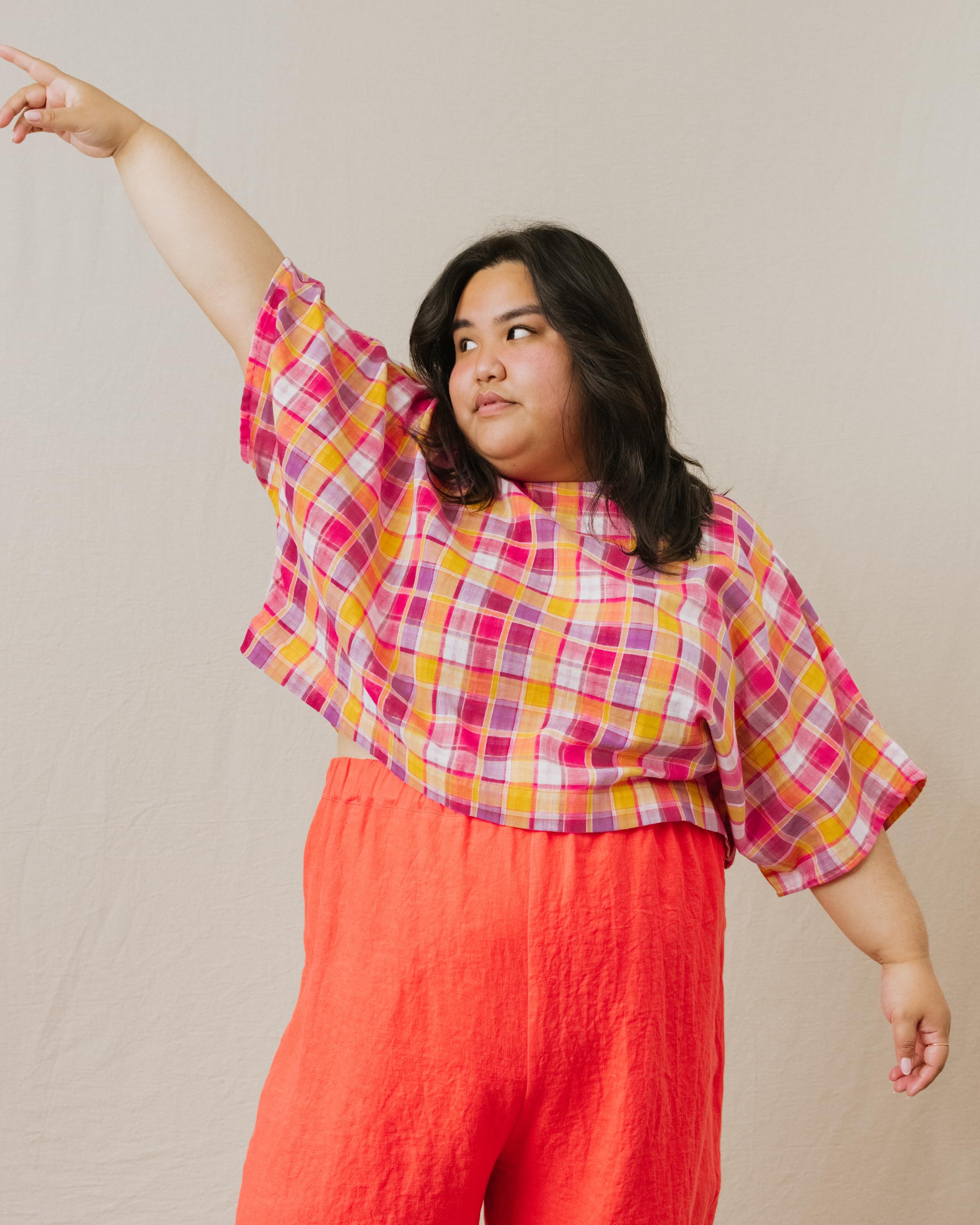 Virgie: Can you share your meet-cute?
Lili & Alex: Ha! Our meet-cute happened in a college apparel design class and was because we had the same exact pair of vintage cat-eye glasses from the 50s. How bizarre is that?! We bonded over our shared love of vintage accessories and our fondness for pizza (veggie and cheese slice for Alex, veggie and combo slice for Lili).
Virgie: I feel like cat-eye glasses are probably responsible for thousands of friendships. So, how did Nettle get started?
Lili & Alex: Nettle was born many years later out of a shared frustration and boredom with our respective careers. Lili was working at a big corporate fashion company and was frustrated by the lack of movement and creative freedom. In corporate there's a lot of layers of bureaucracy and any sort of change has to be approved by about a million people who all have different viewpoints. Alex was working as a tailor for a small denim company and was intrigued by all the custom tailoring requests she got. One day we met up at Pizza Hacker to bitch about our jobs and decided on a whim to start our own company. We joke sometimes that Nettle was born on the back of a greasy pizza napkin! We've actually kicked around the idea of doing a pizza-themed collection to commemorate our meet-cute anniversary! You know, linen colors with names like "Marinara" and "Parmesan." Wouldn't that just be hilariously amazing?
Virgie: Um. Yes. This reminds me of my favorite food-themed outfits, which feel so important to me as a plus-size woman. So, you recently extended your size run. Tell me everything.
Lili & Alex: Over time, we had customers ask us to add smaller or bigger sizes and we just… listened! We never set out to be a "plus size" brand, we just wanted to make well-designed pieces. If someone asked us to add or adjust a size, it never made sense for us to disregard it!
Virgie: Do you use the phrase "plus sizes" or "extended sizing" or something else? And what is your size run now?
Lili & Alex: We don't actually have a phrase that we use to explain our sizing. So it literally just is our sizing! We don't really want to "other" bigger sizes just because they're bigger—we just want to normalize cool bodies in cool clothing! Our size run is slightly complicated because it's based specifically on the style. For example, our Super Wide Crop Top is meant to be worn oversized and with a lot of room for ease—therefore, we've graded it to three sizes, which we call OS-, OS, and OS+. We grade our styles based on what we think its end-use will be and add size jumps that we think make sense for the fit of the style.
Virgie: What has customer response been like?
Lili & Alex: The customer response has been profound and overwhelming! We aren't exaggerating when we say that our business has doubled and then tripled in size since we started our journey. We want our customers to know that we see you, we hear you, and we're happy to make clothing for you!

Virgie: Bigger-bodied models are so friggin' important! What role have your models played in this whole process?
Lili & Alex: Something that has truly helped us "convince" people that they would fit into a certain size is to shoot our collections on different body types. This really helps show how our pieces fit on different sizes, and having those model measurements on the website next to a photograph helps other people envision themselves in the pieces if they are of similar measurements!
Virgie: So, a lot of small fashion companies hesitate to extend their size run. I think some are literally just growdy fatphobes, but I do think others are genuinely scared of all the things they've heard about cost, fit challenges, etc. Discuss.
Lili & Alex: The beauty of having a small business really lies in the flexibility to pivot! Where we've seen our contemporaries struggle is really in their ability to listen and change when something isn't working. We literally just listened to the amazing customers that we have and took their questions/concerns to heart when we designed our pieces! If you believe in your product (and you should), make it so that every single person on this planet can buy it if they want to. Why limit yourself? Why limit other people?
Virgie: What do you see as the biggest challenges to small businesses extending their size run?
Lili & Alex: I think grading is an extremely complex part of the process that might be one of the biggest challenges out there for a fashion brand. To be honest we actually went out to a professional grading company and spent so much money getting things graded for our first few seasons. After a while, we got frustrated having to pay so much money for "industry standard" grading that just didn't make any sense for our pieces. Eventually, we just started grading things ourselves.
Virgie: I recently saw you on Vogue.com. Talk about that!
Lili & Alex: We had an amazing opportunity to develop a friendship with Marielle Elizabeth, a plus-size slow fashion advocate based in Canada. She actually purchased a few pieces from us a couple of seasons back, sent us a lovely message on pant sizing and allowed us the opportunity to update our pants sizing based on her feedback. We were floored when she included a shout out on her recent article and it's truly been a dream come true!
Virgie: What are your hopes for the future of Nettle when it comes to sizing?
Lili & Alex: We really hope to live in a world where every brand offers all the sizes. The truth is that there are so many people out there who are consistently underserved in the fashion industry and as designers, it is absolutely our job to create pieces for as many people as possible.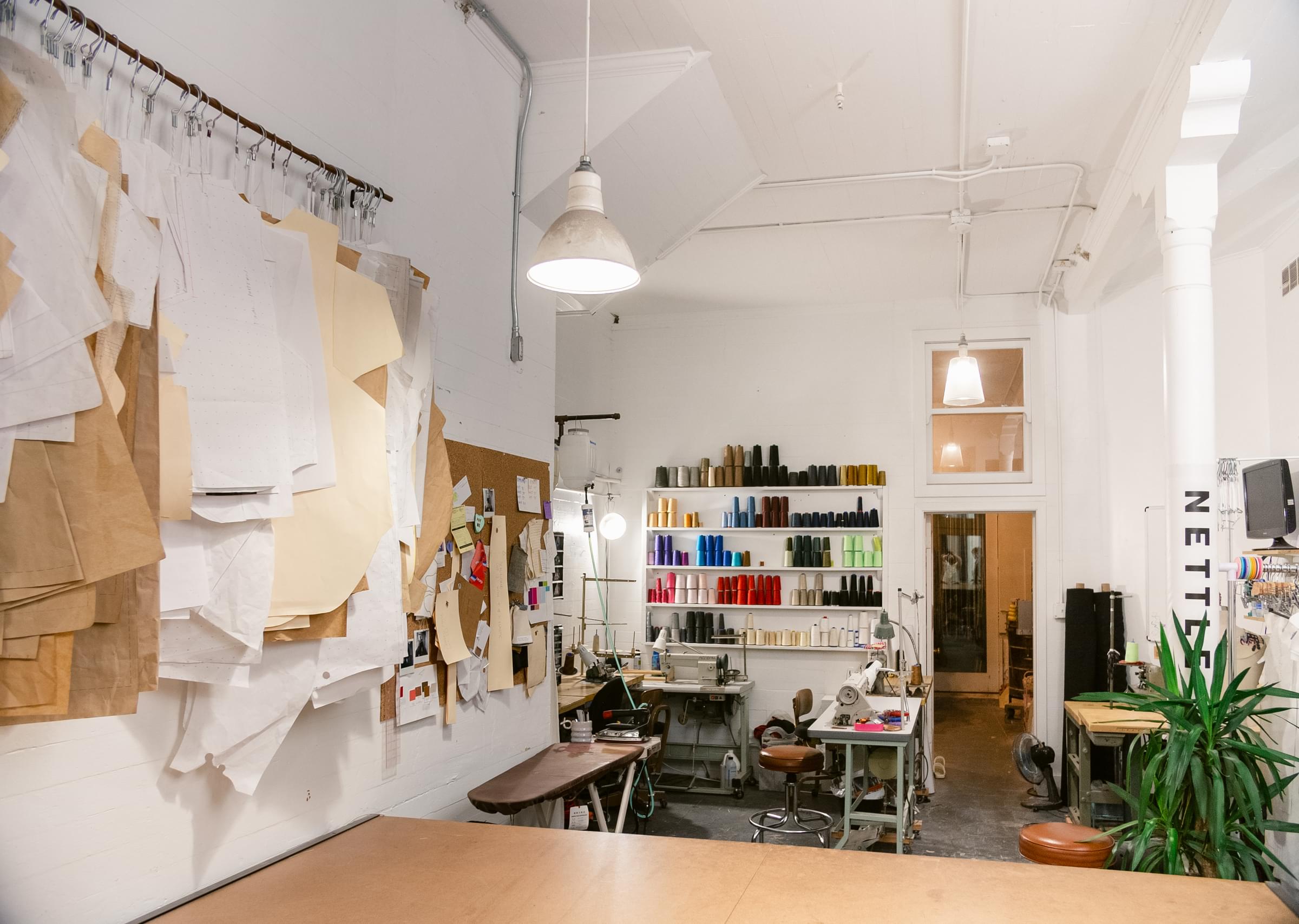 Follow Nettle on Instagram @nettlestudios and if you have any fit questions they're happy to hear them, just send them an email at [email protected] They are also looking for a bigger studio space if anyone is looking for some new tenants in their warehouse/commercial space in San Francisco.


Virgie Tovar
Virgie Tovar is the author of You Have the Right to Remain Fat and The Self-Love Revolution: Radical Body Positivity for Girls of Color. She is a contributor for Forbes.com, where she covers the plus-size market and how to end weight-based discrimination at work. Her podcast, Rebel Eaters Club (produced by Transmitter Media), investigates the North American relationship to food and body. She lives in San Francisco with her cactus, Lumpy, and her boyfriend, Andrew.

Jordan Barton
Jordan Barton is an illustrator based out of the very hot Phoenix, Arizona. Her work is centered around deep and dreamy colors, exaggerated proportions, and turning feelings into shapes. She aims to give every person something to relate to and believes in a lighthearted approach to design. When she's not drawing, she can be found listening to true crime podcasts, playing with her dog Danger, and drinking coffee all day long.