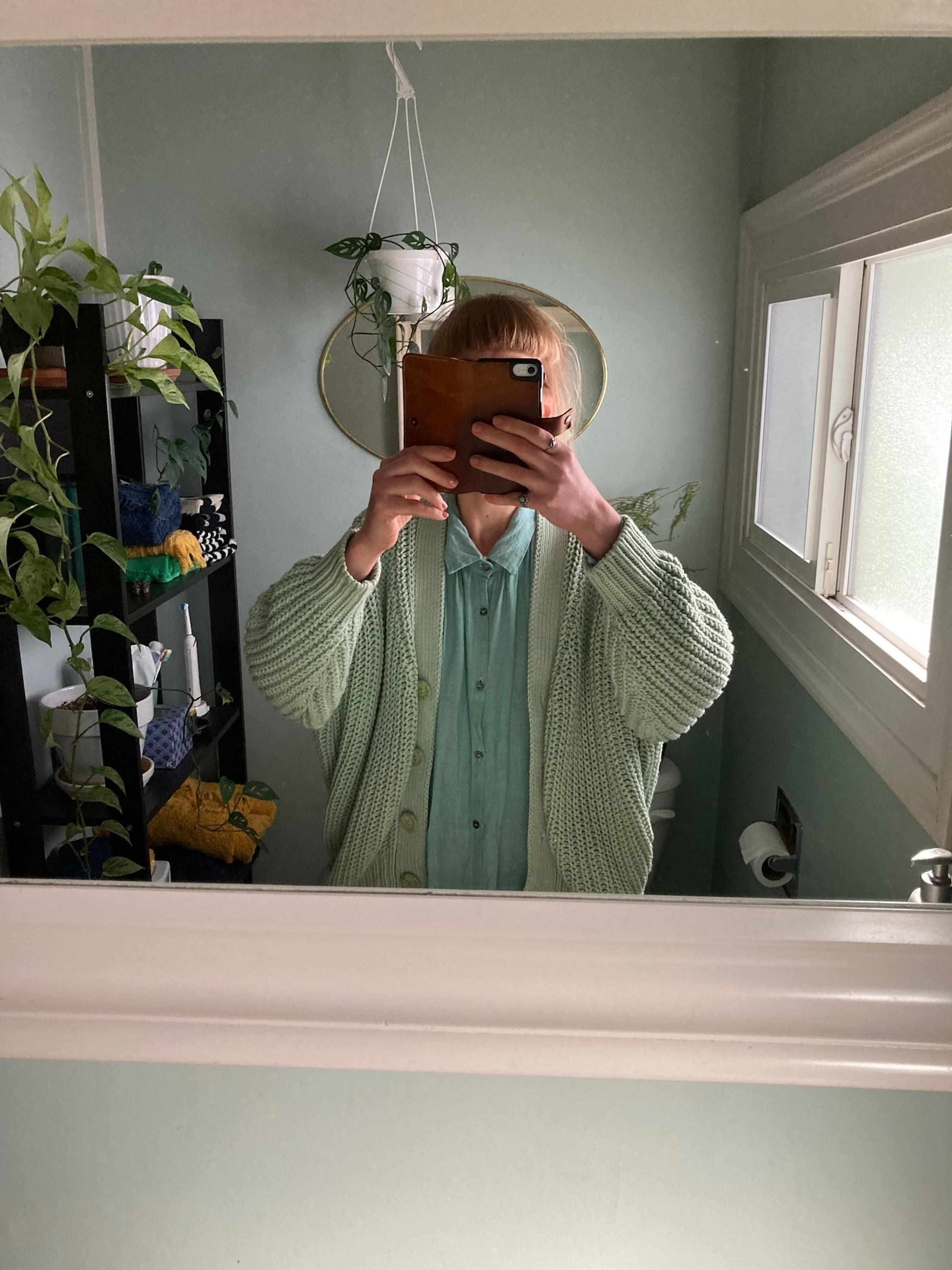 Tell us a little bit about yourself. Where are you based? How do you spend your days?
I'm currently based in Portland, Oregon. To pay the bills I work as a business systems analyst, but I also design and produce clothing (as Delphine Bedient), write poetry, and run Quotidian Press. I spend my time sewing and knitting clothes (I make every piece myself), reading, watching 80s and 90s movies, taking walks in the neighborhood, and birdwatching.
How did you hear about Noihsaf Bazaar / when did you become a part of the community?
I don't recall exactly when I first heard of Noihsaf, but at the time it seemed like this well-kept secret — this magical place where people were scoring all these great pieces of clothing!

What is your favorite Noihsaf score?
A Babaa cardigan in the best color of celadon.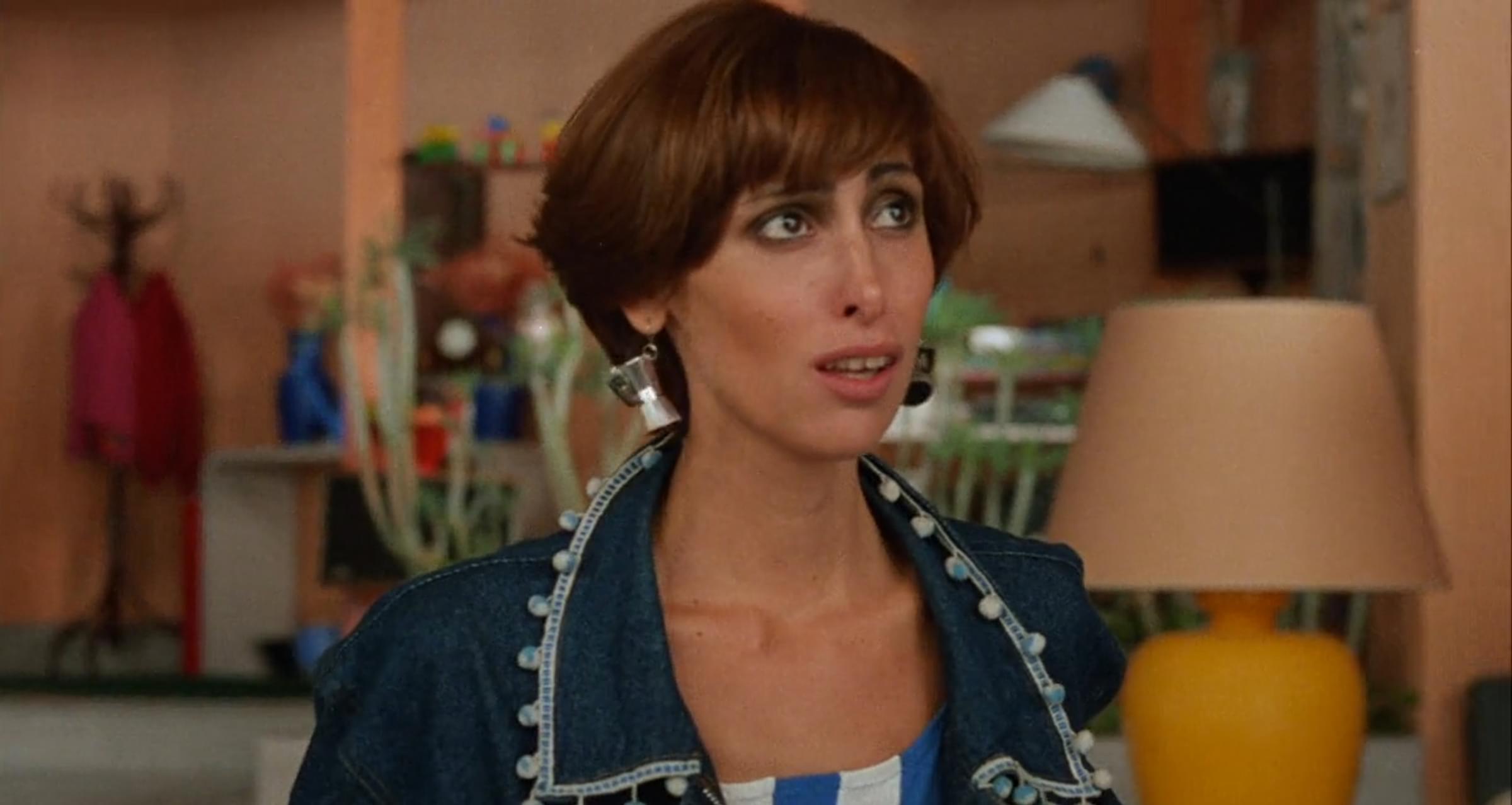 How would you describe your personal style? Do you have any style inspirations that you return to?
I really enjoy wearing over-the-top near-ridiculous things (bright colors, dramatic silhouettes, puffed sleeves) but grounding them with something that makes the outfit more practical for daily wear. It adds a bit of contrast to keep things from being overly coordinated and makes it easier to get a great piece into more frequent circulation rather than saving it to wear at a special event that may or may not ever come. I have a background in art and still approach most things in life as an artist. So I think about contrast, texture, and shape a lot when I am deciding on an outfit. Also, when in doubt, dress in monochrome.
Recent inspirations (in no particular order): The midwestern women I saw when I was a kid who would swap out their high heels for athletic shoes after church on Sundays so they could stop at the mall or supermarket on the way home, the fashion and color palette of the movie Women on the Verge of a Nervous Breakdown, 90s paparazzi photos of celebrities on their way out to get coffee, Shelley Duvall's outfits in The Shining, this article I was reading in Apartamento that talks about "dressing in haste, like the accidents that can happen when you get dressed to go walk the dog".
I find myself revisiting that last one in the list quite a bit and I think my best outfits are the ones I put on quickly to go do something like take out the trash, without the expectation of being seen. You end up skipping the usual agonizing over whether that color is really your color, etc. and instead you just throw things on and go. It keeps the outfit more fresh and interesting.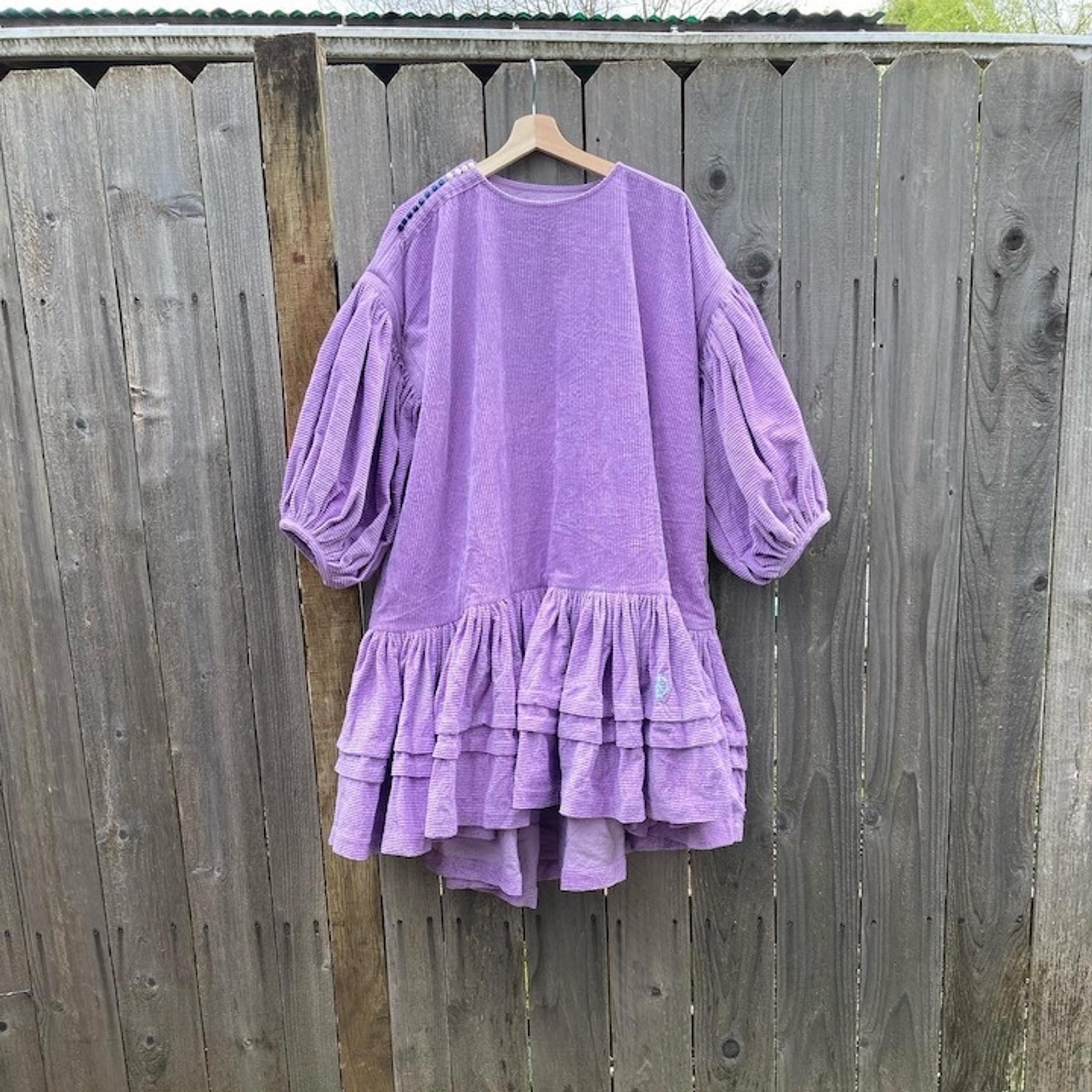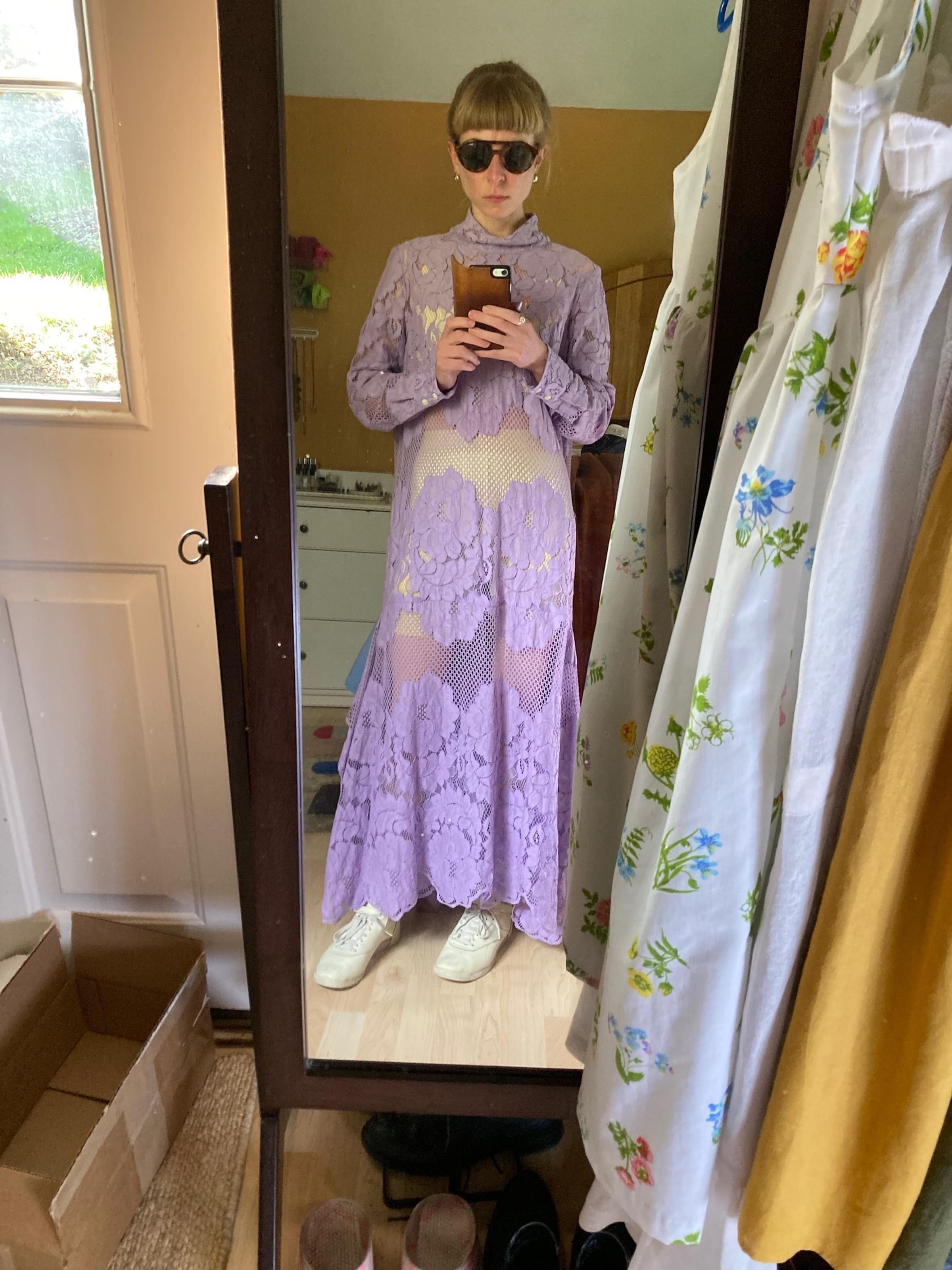 What's your favorite part about being a member of the Noihsaf community?
I appreciate Noihsaf as a place that brings lots of people with great taste together. I always enjoy browsing the feed just to see what kinds of things are circulating and have often found a favorite new designer by seeing something someone was selling here.

Favorite song to play when getting dressed?
"Feelin' Myself" - Nicki Minaj ft. Beyoncé. Or "Punker Plus" by Le Tigre if I'm running late.
THANK YOU!
You can shop Delphine's Noihsaf shop here.