Who are you? Tell us a bit about yourself!
My name is Kate Lindello (@kate.lindello). I am the founder of this joint! I live in Northern Minnesota. I created the handle @noihsaf.bazaar in 2013 when I wanted to re-sell some of my nicer things but didn't like the vibe of other resell sites. It's now turned into a large community of buyers and sellers - still need to pinch me on that!
I am mother to a 7 year old daughter (Helen) and 2 year old pup (Crouton). When I am not working I enjoy hiking, playing basketball, and doing the back float.
What determines your style? Where do you find inspiration?
My personal style is usually determined by where I'm at in my life. It's constantly evolving and I don't consider myself in a certain genre. The only criteria I really follow is comfort and it has to feel like me. I don't like anything too manicured looking. It can't be too put together.
Inspiration changes on the daily. Right now, I find a lot of my inspiration from color and pattern theory, my daughter and pretty much anyone younger than 10, the latest Issey Miyake show (!!), nature (we based a lot of our recent promo colors off of Japanese slugs).
Who is someone's style you emulate?
My 6 year old self: confident, colorful, practical, and ready for whateva.
What designers are you loving these days?
I love what Eckhaus Latta is up to these days. They know how to balance edginess and their denim is making my eyeballs pop.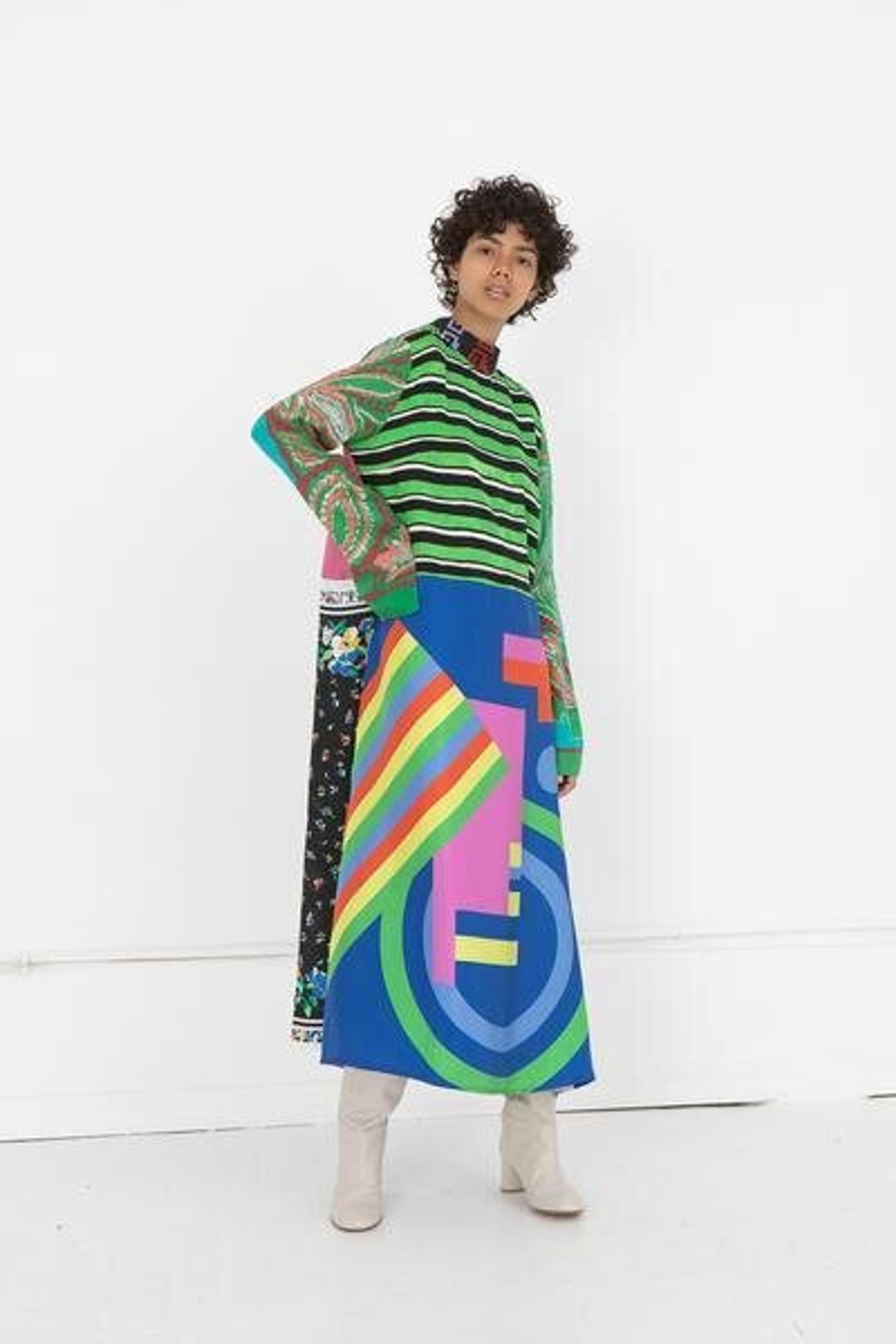 I love Bettina Bakdal. I think her dresses are amazing and wish to have them on my body someday.
Tata Christiane is another designer that I hope to have in my closet soon. Love her mix of patterns and volume.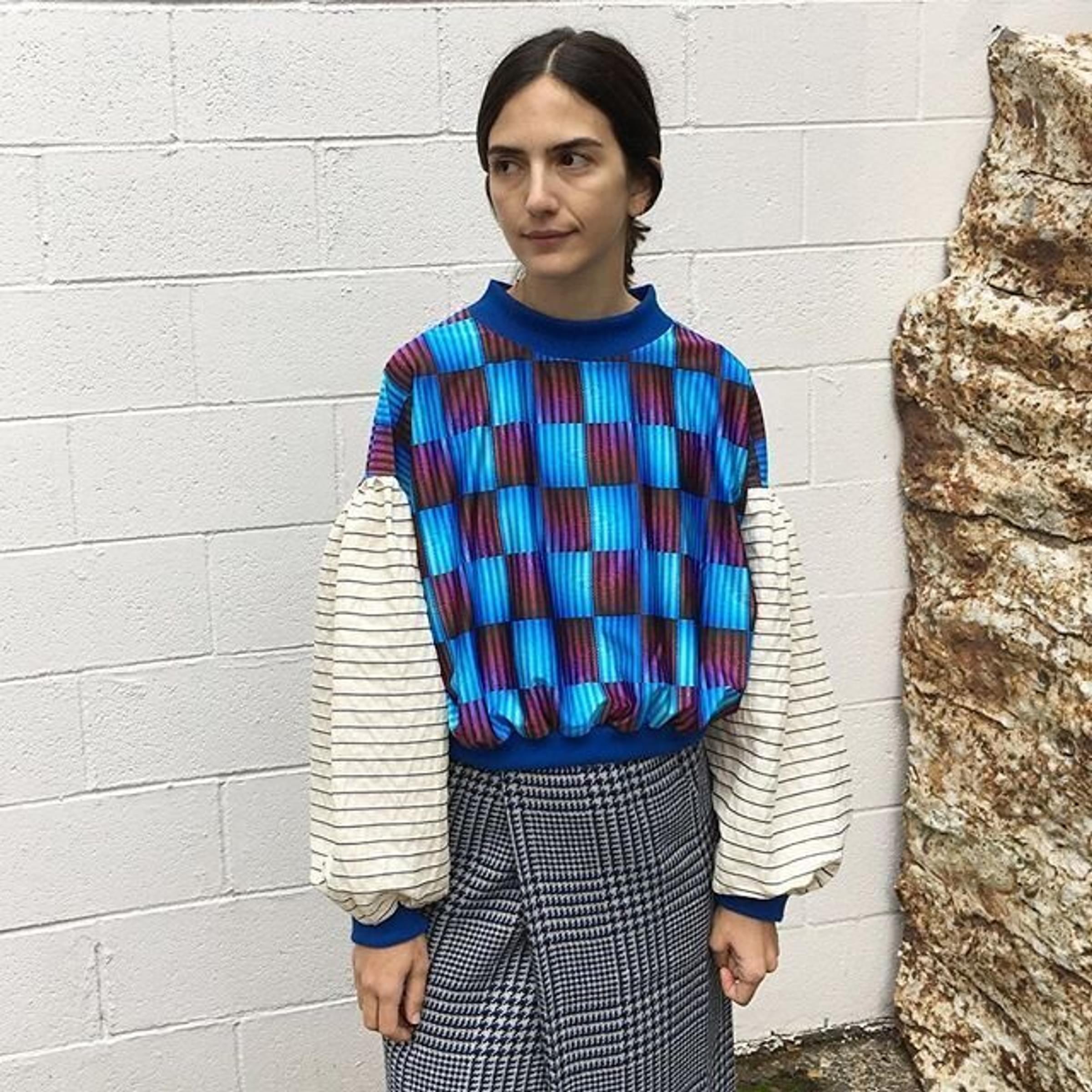 What is your favorite Noihsaf score?
OOOOH that's hard since I have been doing this for 7 years! This changes a lot too, but I will say I scored these amazing MNZ tangerine heels that get a lot of wear. Who knew this color way would go with so much?!
Picture this: You are going to an outdoor party IN THE WINTER. It's snowing lightly outside. It's mid February in Canada. Rumors have it reindeer will be flying overhead. You need to look good AF but its fucking cold outside. An ice fairy flies into your window and grants you an outfit. WHAT DO YOU WISH?
Easy - The MONCLER PIERPAOLO PICCIOLI fall winter collection
What is playing on the stereo?
---
Thank you, Kate!