Tell us a little bit about yourself. Where are you based? How do you spend your days?
I'm an artist, gardener, and mom of three boys based in St. Louis. My work tends to shift with the seasons; in the fall and winter, I'm indoors a lot, painting in my home studio, baking and taking care of my family, kind of hibernating socially. In the spring and summer, I am outside as much as possible, so my creativity is channeled through my garden. I grow a lot of food, but I'm passionate about my garden being a beautiful place to be, so I also grow flowers: peonies, poppies, dahlias, foxglove, daisies, a bunch of native plants... too many to name! I often paint what I grow, so it all comes full circle.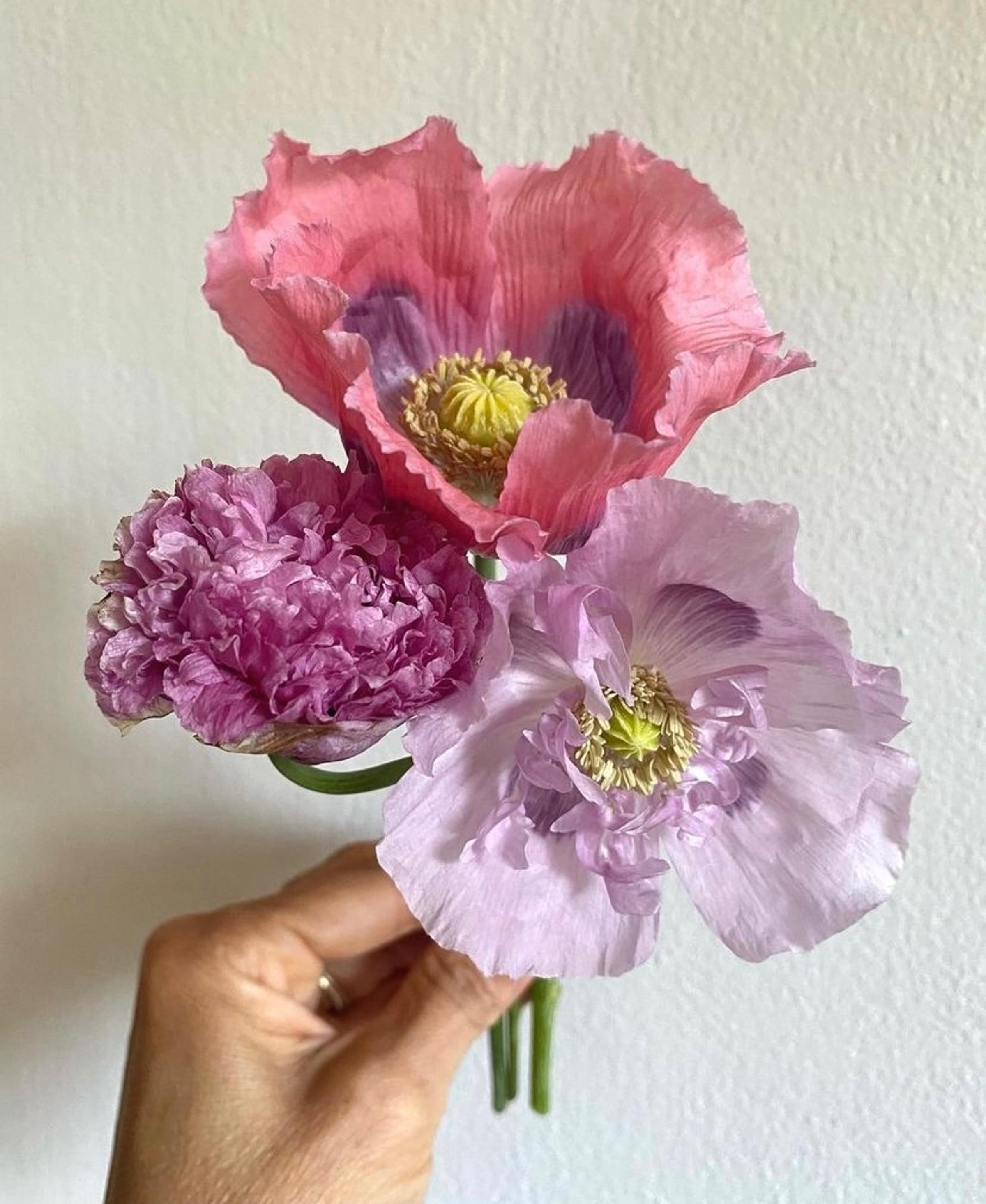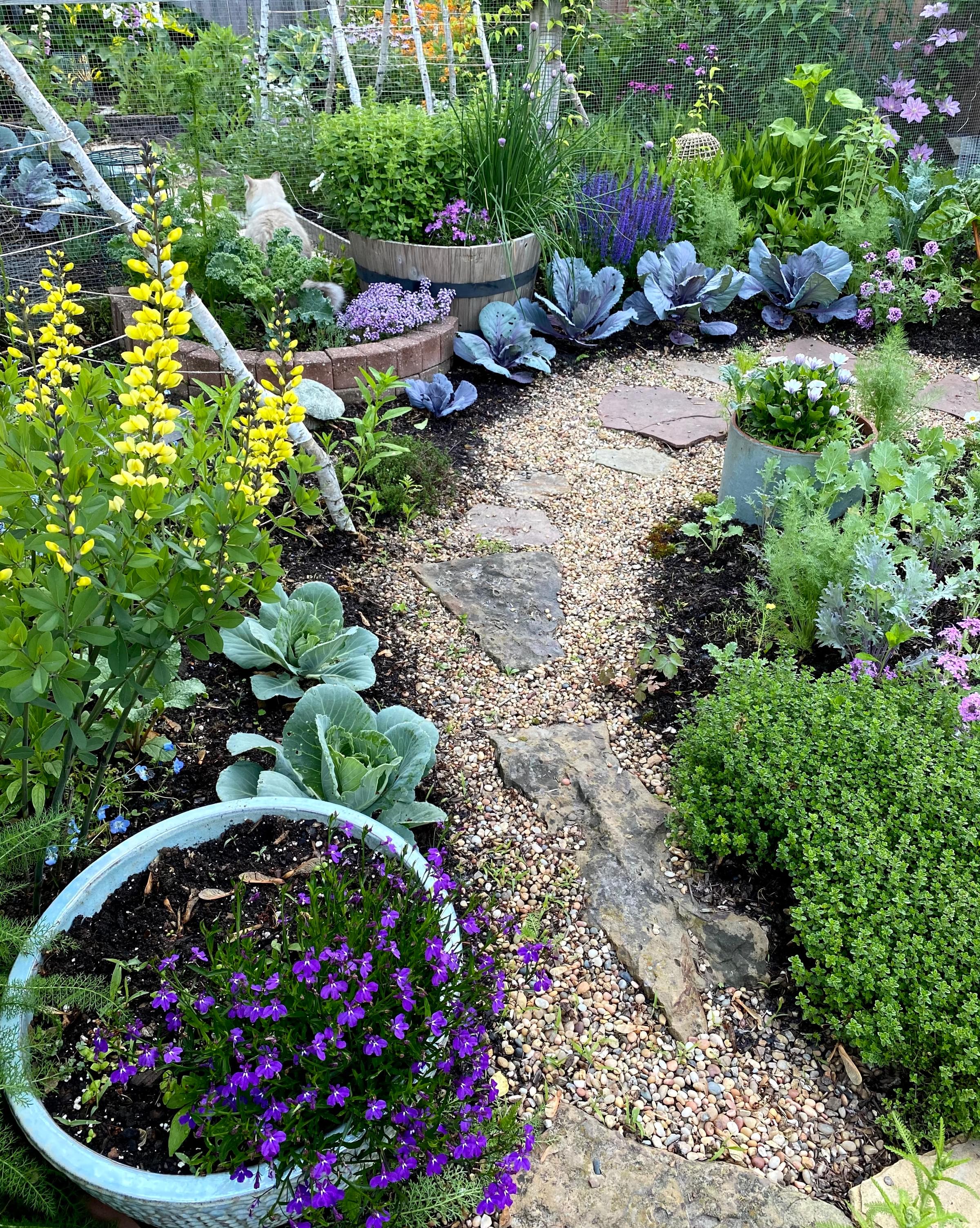 How did you hear about Noihsaf Bazaar / when did you become a part of the community?
Oh, wow, I have been a huge fan of Noihsaf Bazaar for years! I definitely spent many hours scrolling during the pandemic, and really like the new site!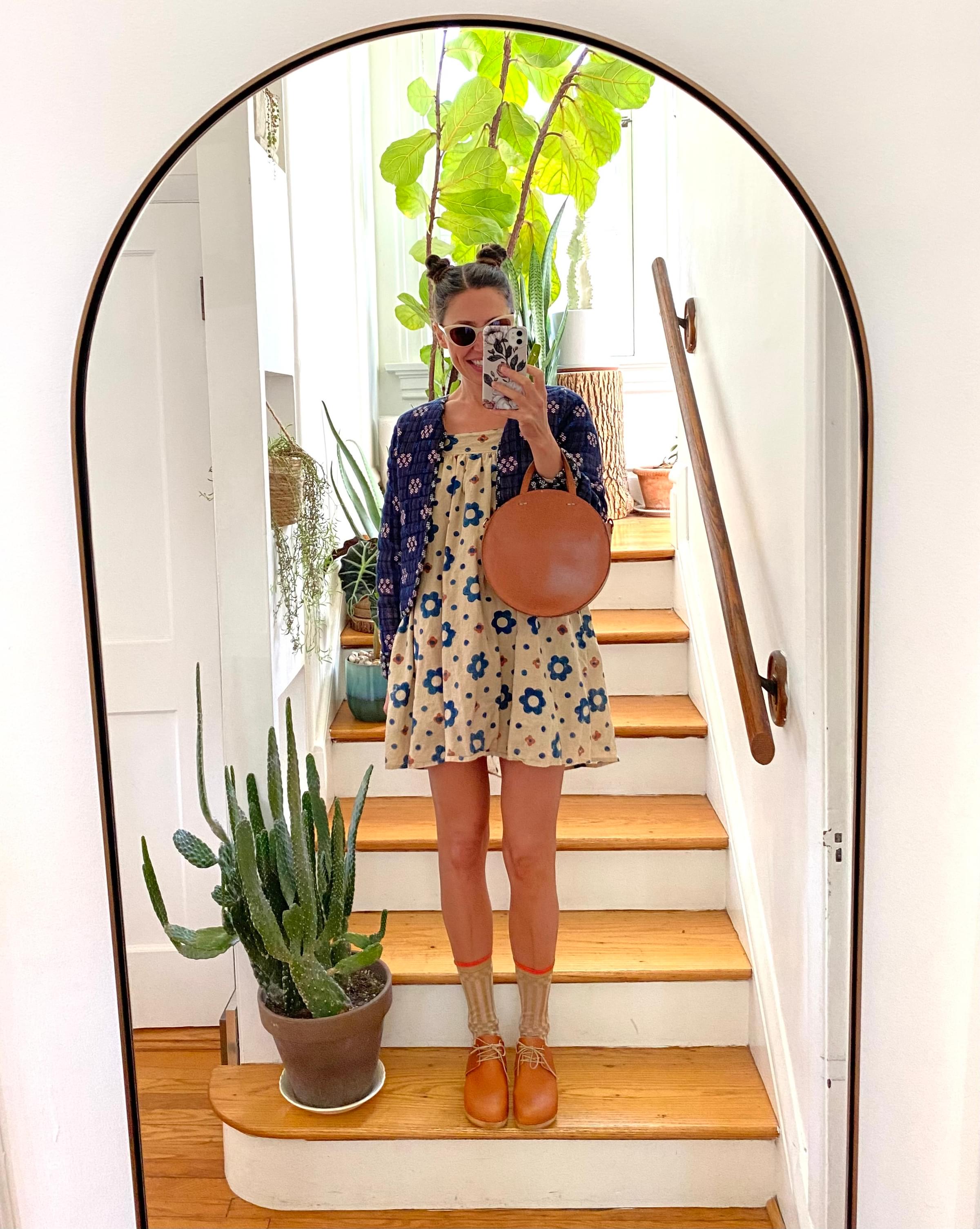 What is your favorite Noihsaf score?
Do I have to pick one?! My top three: a Clare V. Alistair Circle bag that I had been in search of for years, a Heinui dress that I had sold, then missed, and managed to find again (and I do wonder if it is the same one I passed on years earlier), and most recently, a Frida Kahlo Denim patch that I'm planning to embellish a pair of overalls with.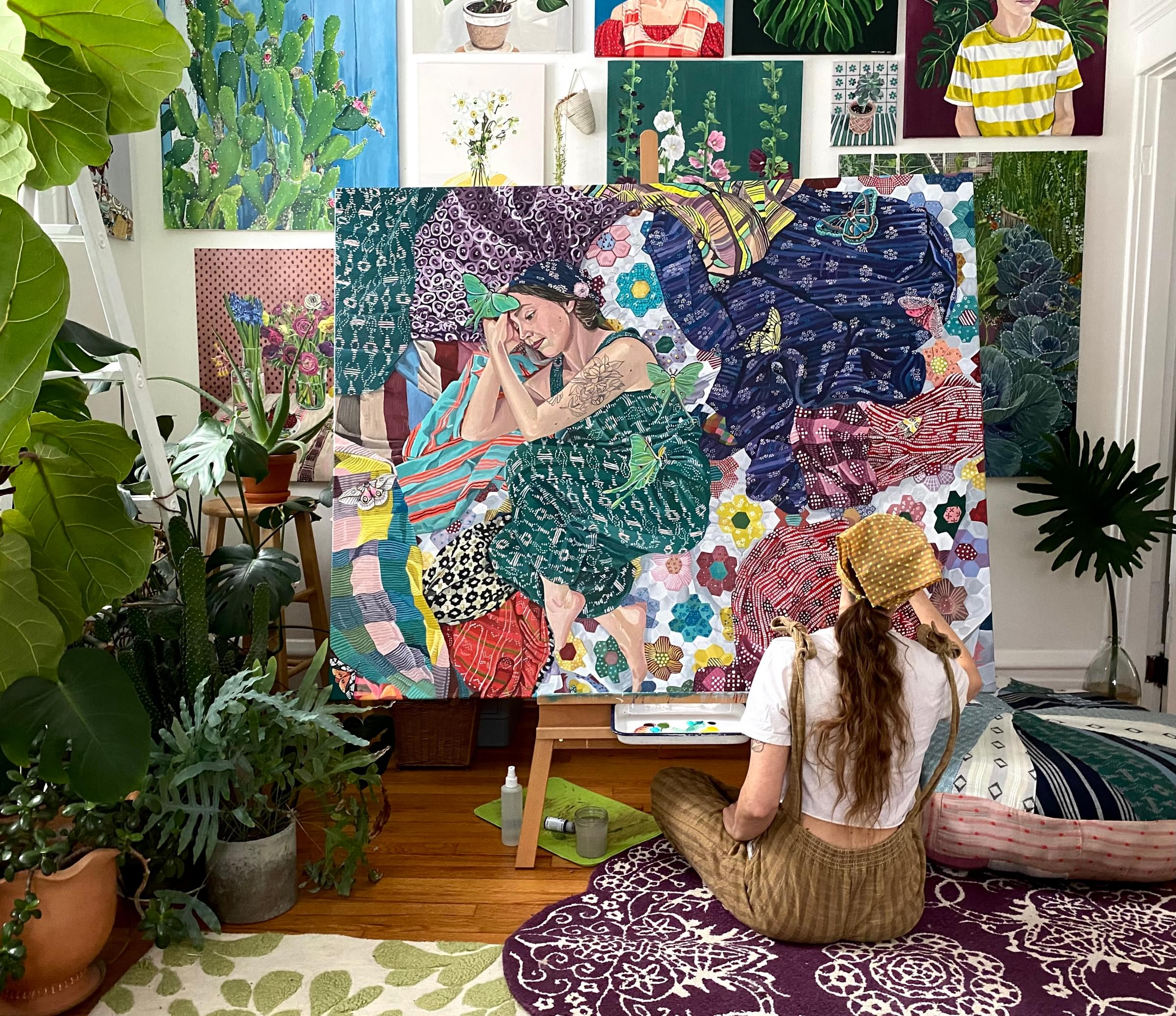 How would you describe your personal style? Do you have any style inspirations that you return to?
I'm not sure how to describe my personal style... I guess playful? It just feels like me! I tend to dress in a lot of color, very much the way I paint. My style feels like an extension of my art. I'm often inspired by other artists and how they use color. I've been known to draw inspiration from current artists I follow on IG like Toni Darling Frank, Michelle Morin, Kyler Martz and Louise Frith, and base some of my outfits around their vibes and use of color. And of course, the colors in my garden, and how it changes throughout the seasons. I envision myself dressing a little crazier the older I get!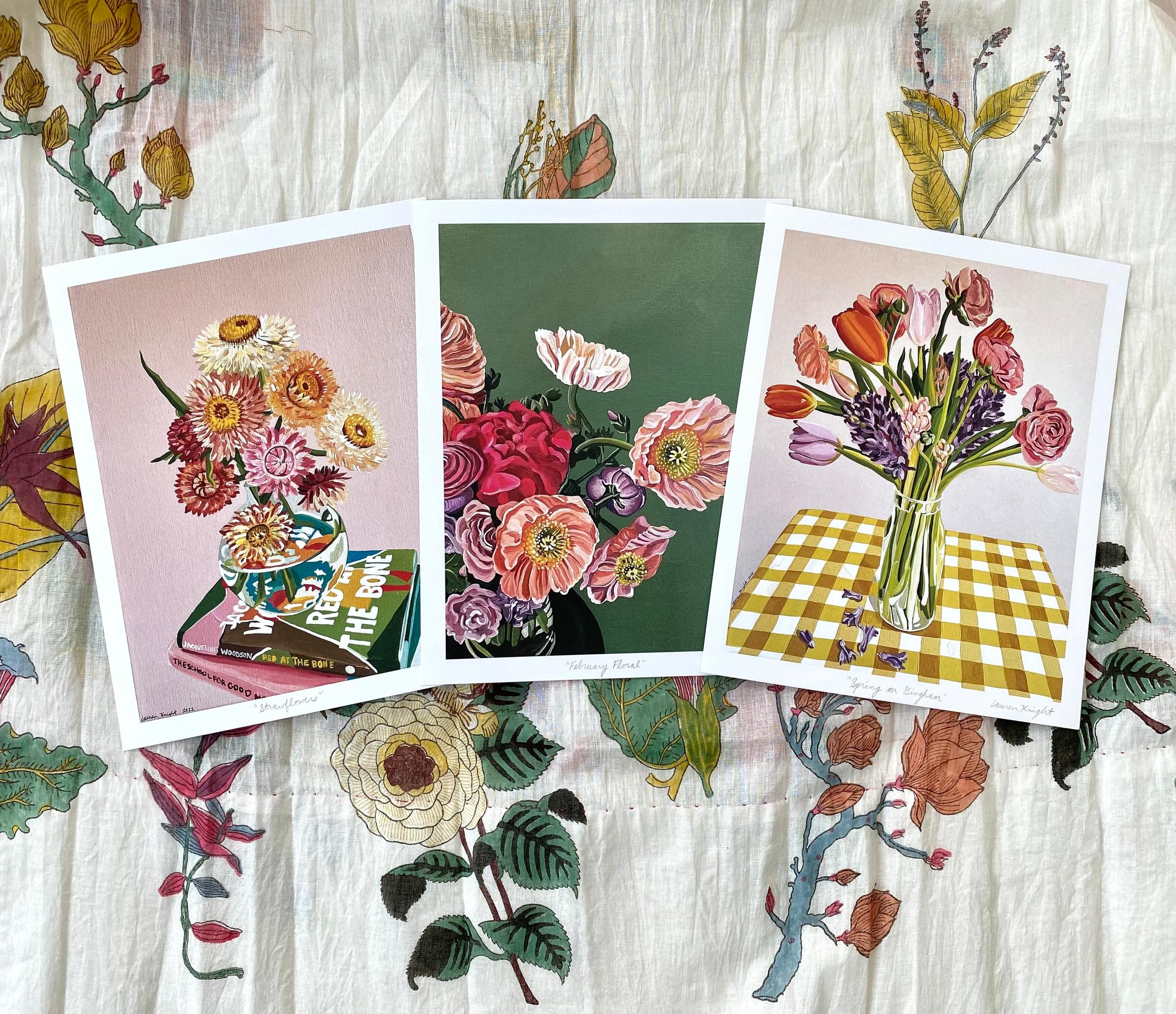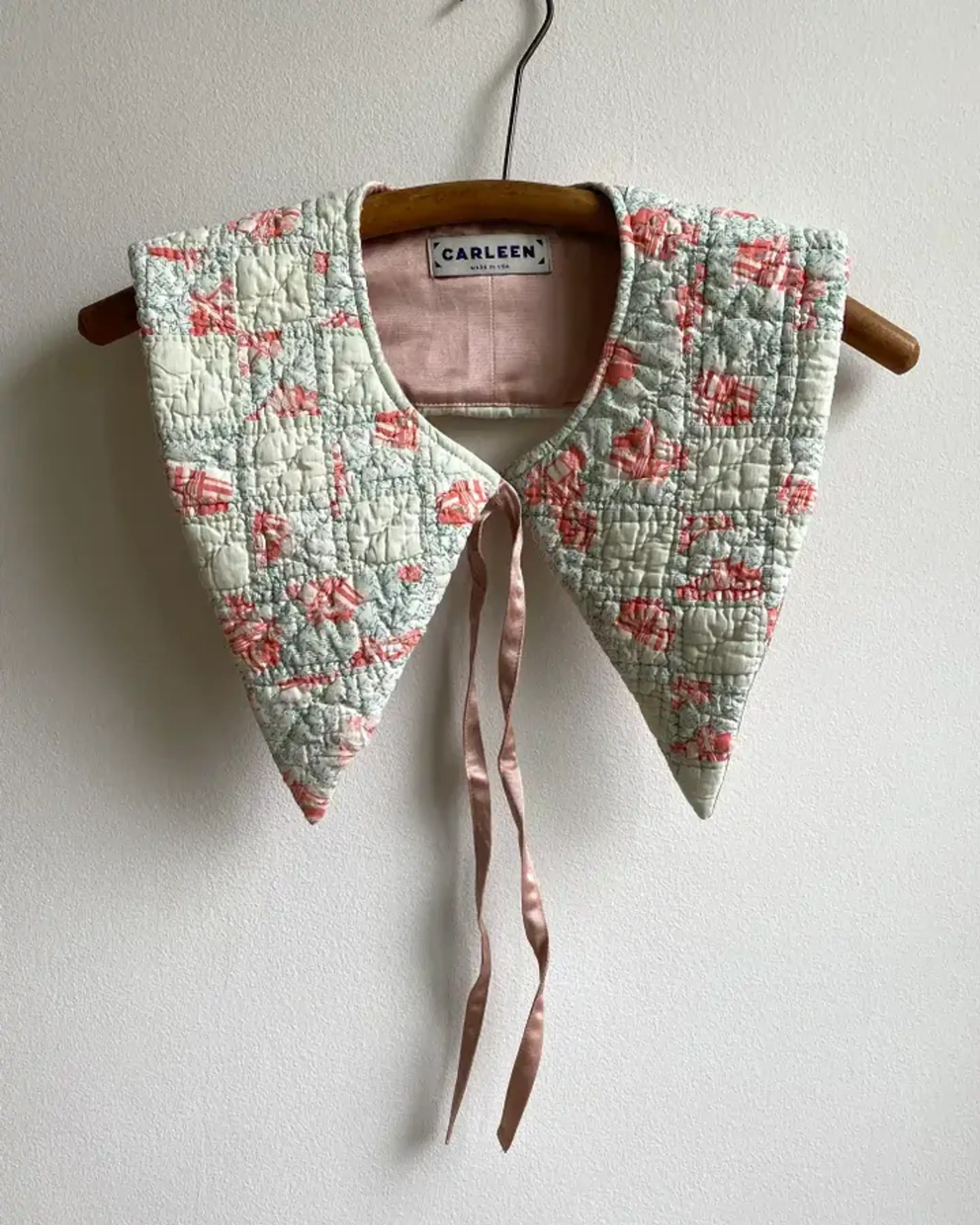 Do you have any designers/brands that you're especially into these days?
I'm really gravitating towards designers who are creatively repurposing materials to give old things new life. I think Carleen, HoneyBea, Thank You Have a Good Day are all doing some amazing work in that arena. I also love Ace & Jig and Batsheva. I'm usually wearing one of Tara-Lynn Morrison's hand knit sweaters or vests from Good Night, Day. Basically, all of these small-business-owning, independent, kick-ass women who make wearable art!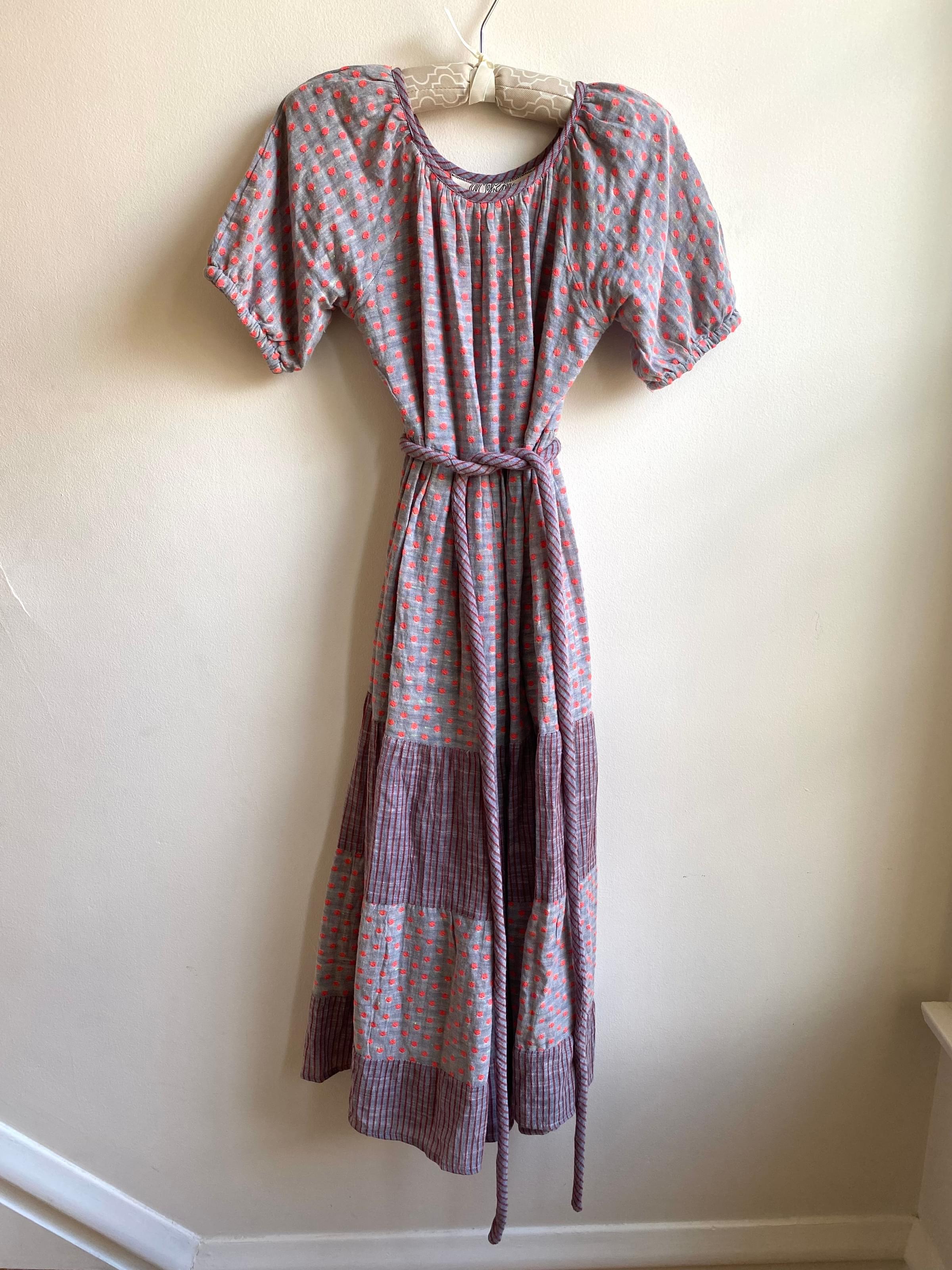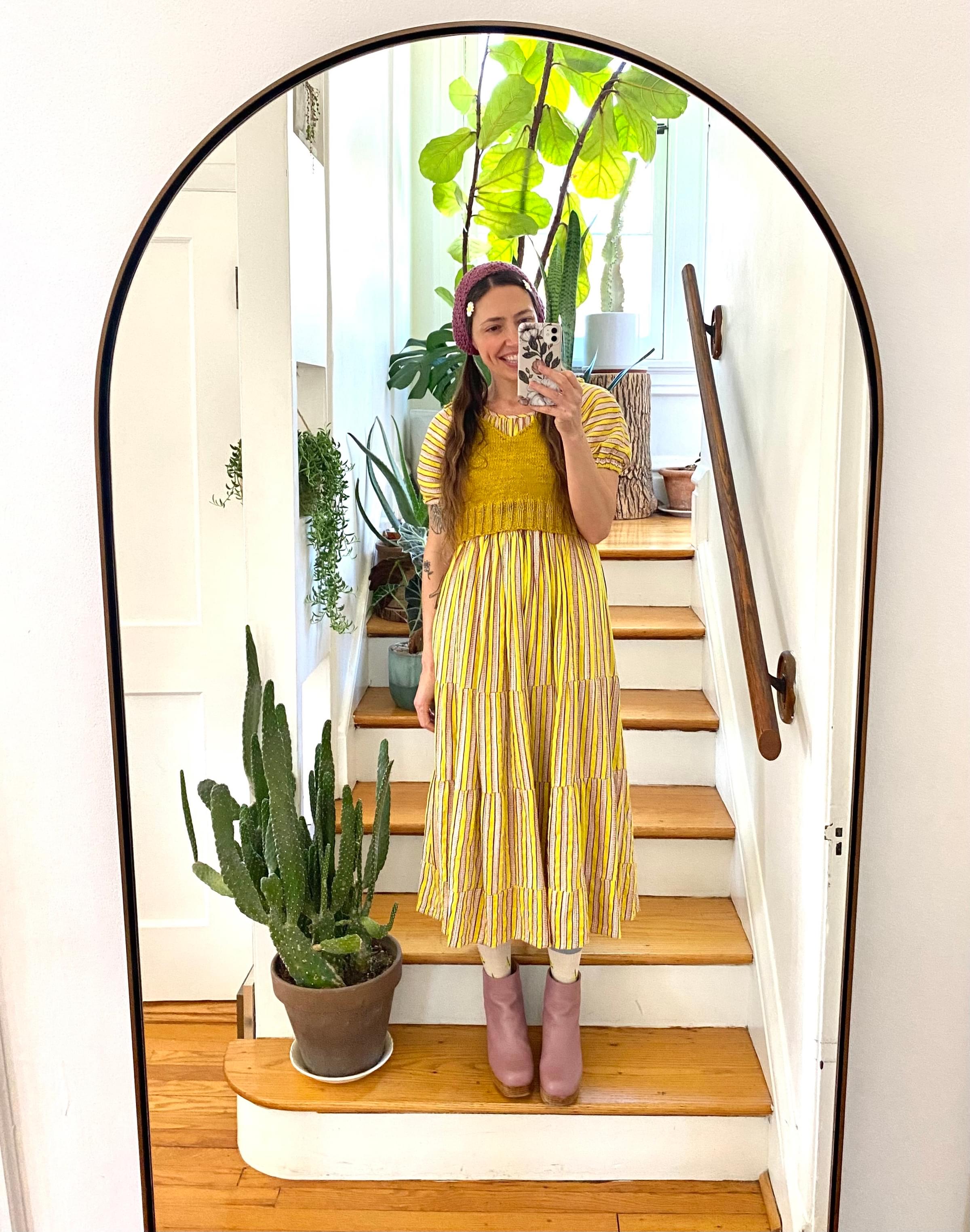 What trend are you currently loving, or what trend would you like to see?
I'm currently loving all the embroidery and visible mending on dresses, tops, overalls, everything! I love how embroidery can extend the life of our clothing (I recently embroidered over an unsightly stain on a dress I love) while making it more personalized and unique. I embroidered giant flowers on the knees of a pair of overalls that had been gifted to me, and it really changed the way I felt about caring for them and holding on to them for a long time. I hope that by doing this, we can reduce our consumption of clothing and maybe appreciate or breathe new life into what we already have.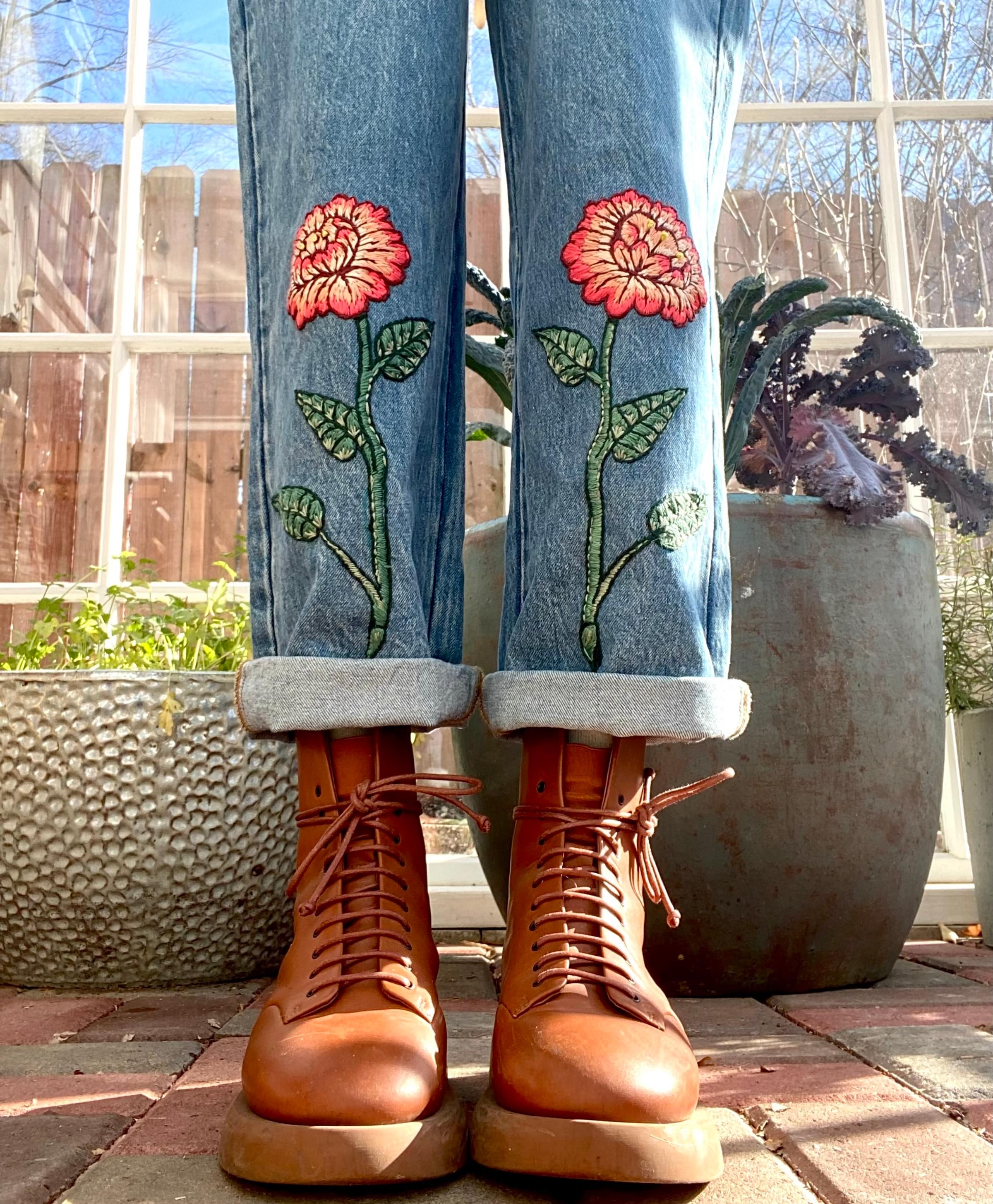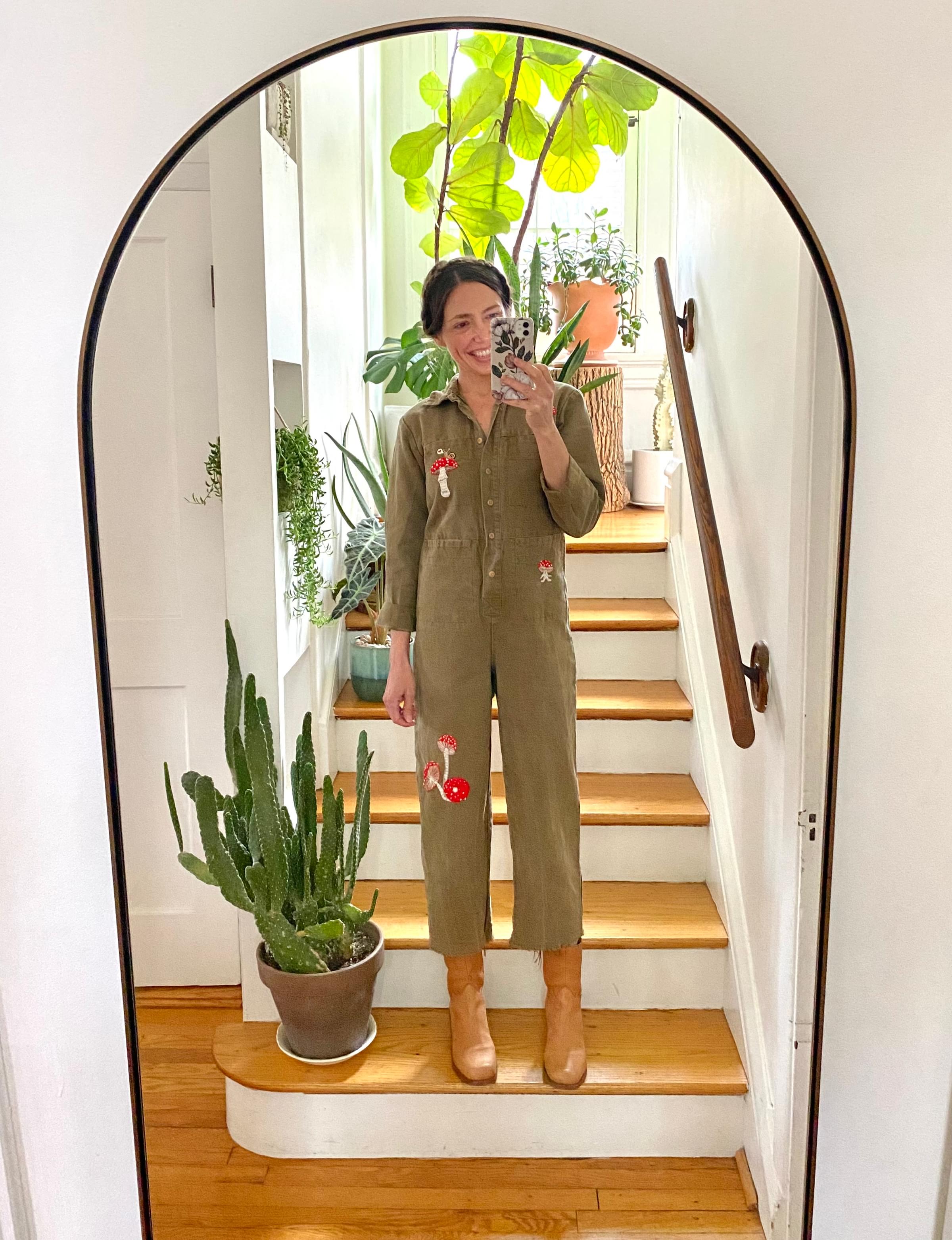 Favorite song to play when getting dressed?