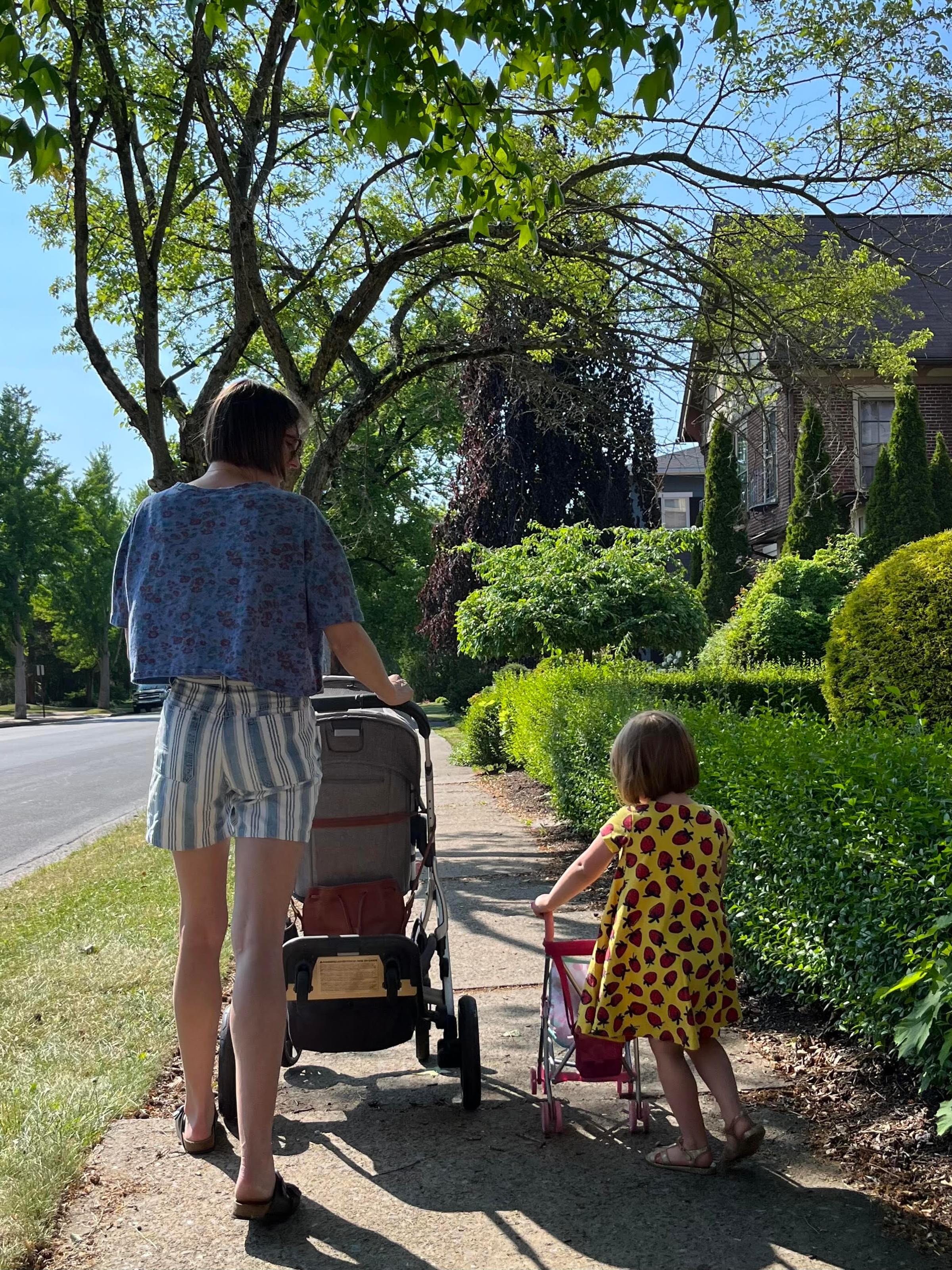 Tell us a little bit about yourself. Where are you based? How do you spend your days?
Hi! I'm Lynn. I am a fabric artist (sewist/dressmaker/whatever term you prefer!) and stay at home mom of two girls. I live in a small town in the middle of Pennsylvania.
My days are spent doing general mom stuff, but I sneak in time to source and take photos of vintage to sell when I can.
After my kids are in bed you can find me at my sewing desk. I *love* to sew. I have a sustainable kids line (Little Lawless) and I make everything with pre existing materials, repurposed and vintage fabrics (think sheets, tablecloths, curtains, etc!) sewing has turned into part of my identity. As other moms can probably relate, it's so easy to lose yourself in having young kids, but creating and sewing brings me back to center.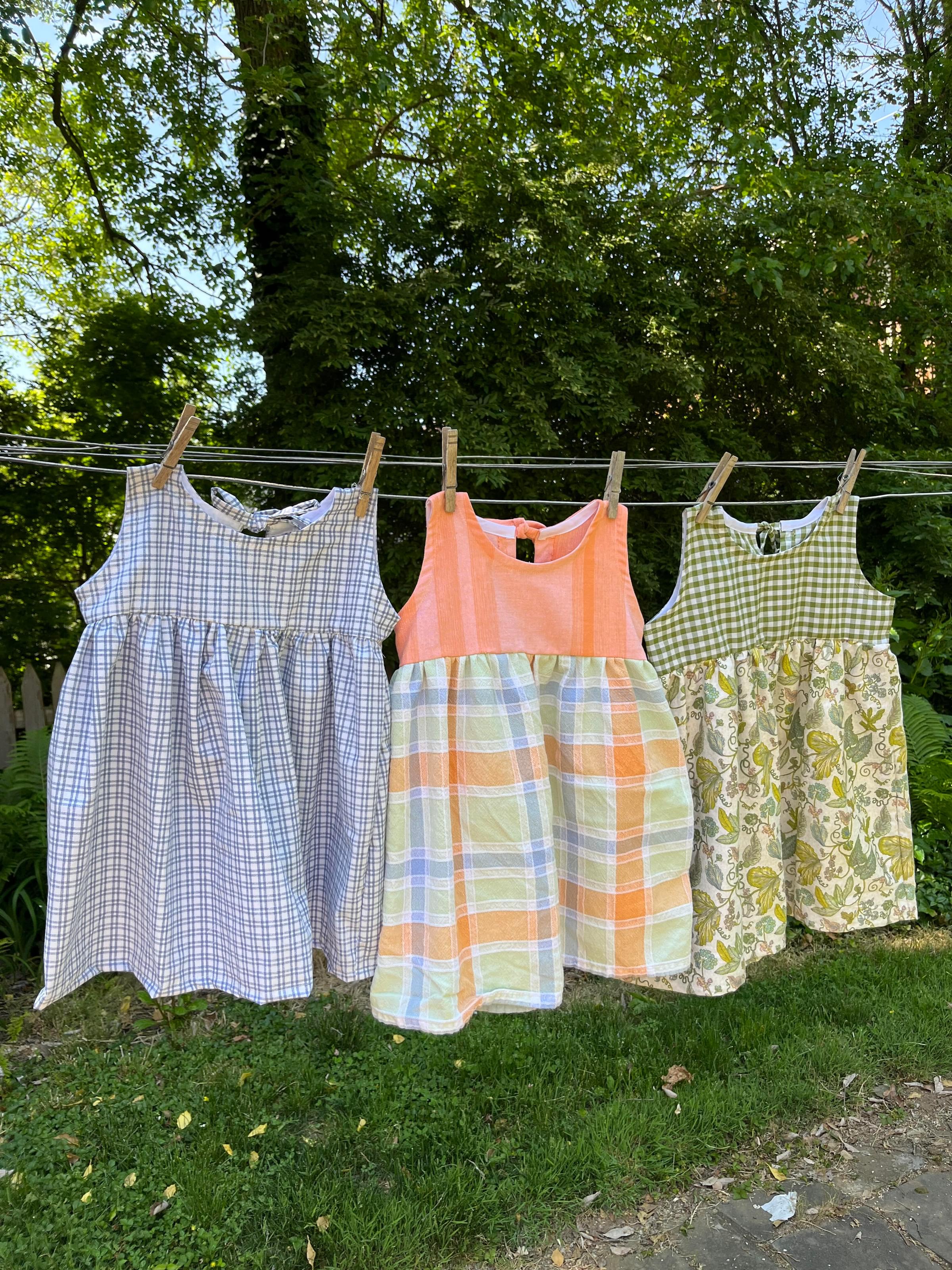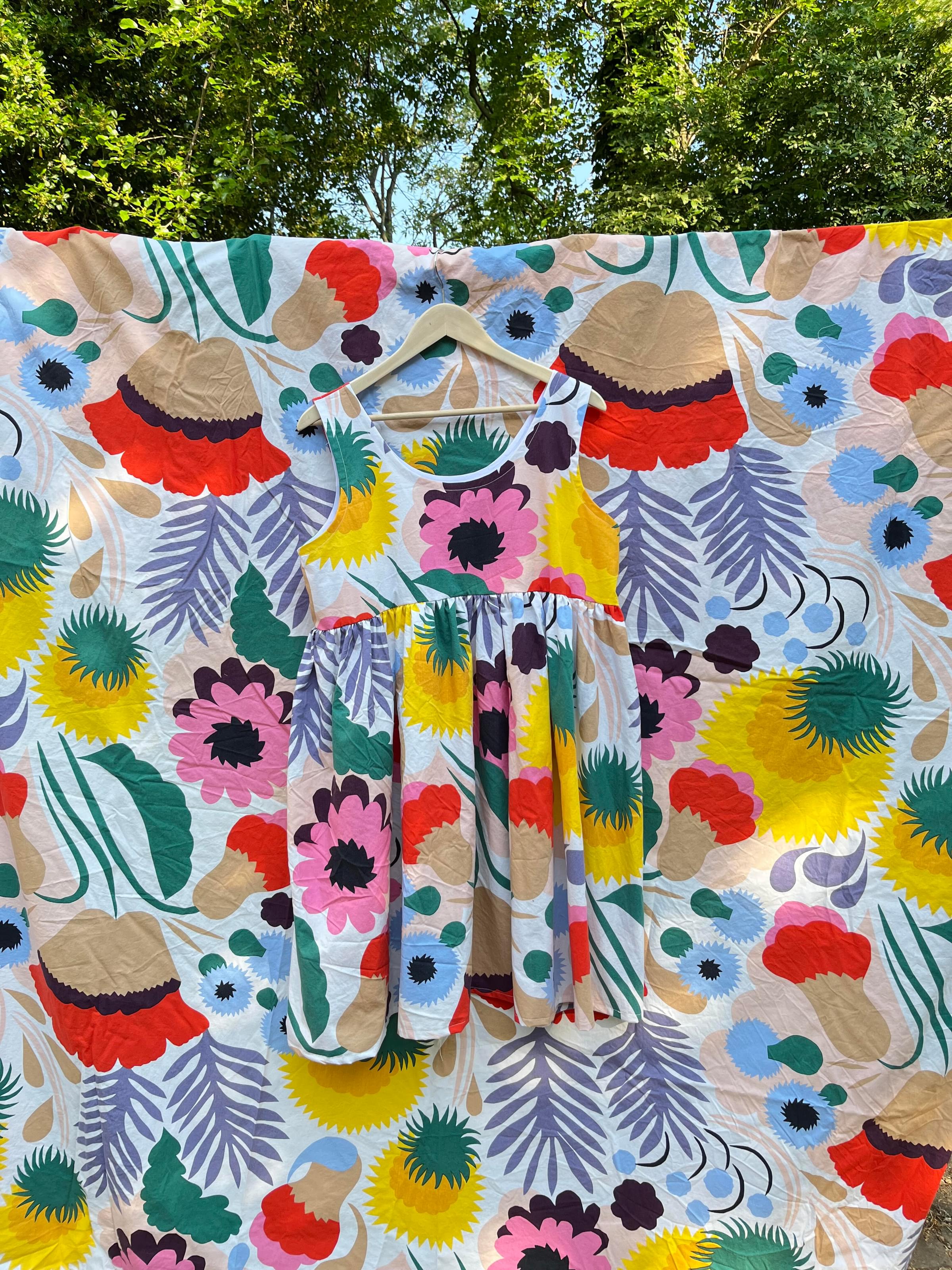 How did you hear about Noihsaf Bazaar/when did you become a part of the community?

My story starts like a lot of other women in this space. I was 3 months postpartum with my first daughter. I was planning to go back to my job in fast fashion at the end of my maternity leave but I just couldn't do it. One night around this time I was scrolling on Instagram and one of my cool fashion friends shared that she had listed a bunch of stuff on Noihsaf bazaar. I was intrigued, so I tapped through and here we are!
My first submissions were things that didn't fit anymore after having a baby, and things that I didn't think I'd be wearing anymore since I was now a ~stay at home mom~. After a few months of casual sales I started getting more serious about sourcing and selling and it became my way of supporting my family while also being able to stay at home and raise my daughter.
My favorite finds are vintage Woolrich pieces (I live about 10 miles from Woolrich, PA, home of the original Woolrich factory).

What is your favorite Noihsaf score?
Either a brown leather bucket bag that I have used every day since getting it. Or this amazing ESPRIT cropped sweatshirt. It's perfectly cropped and wearing it makes me feel SO cool.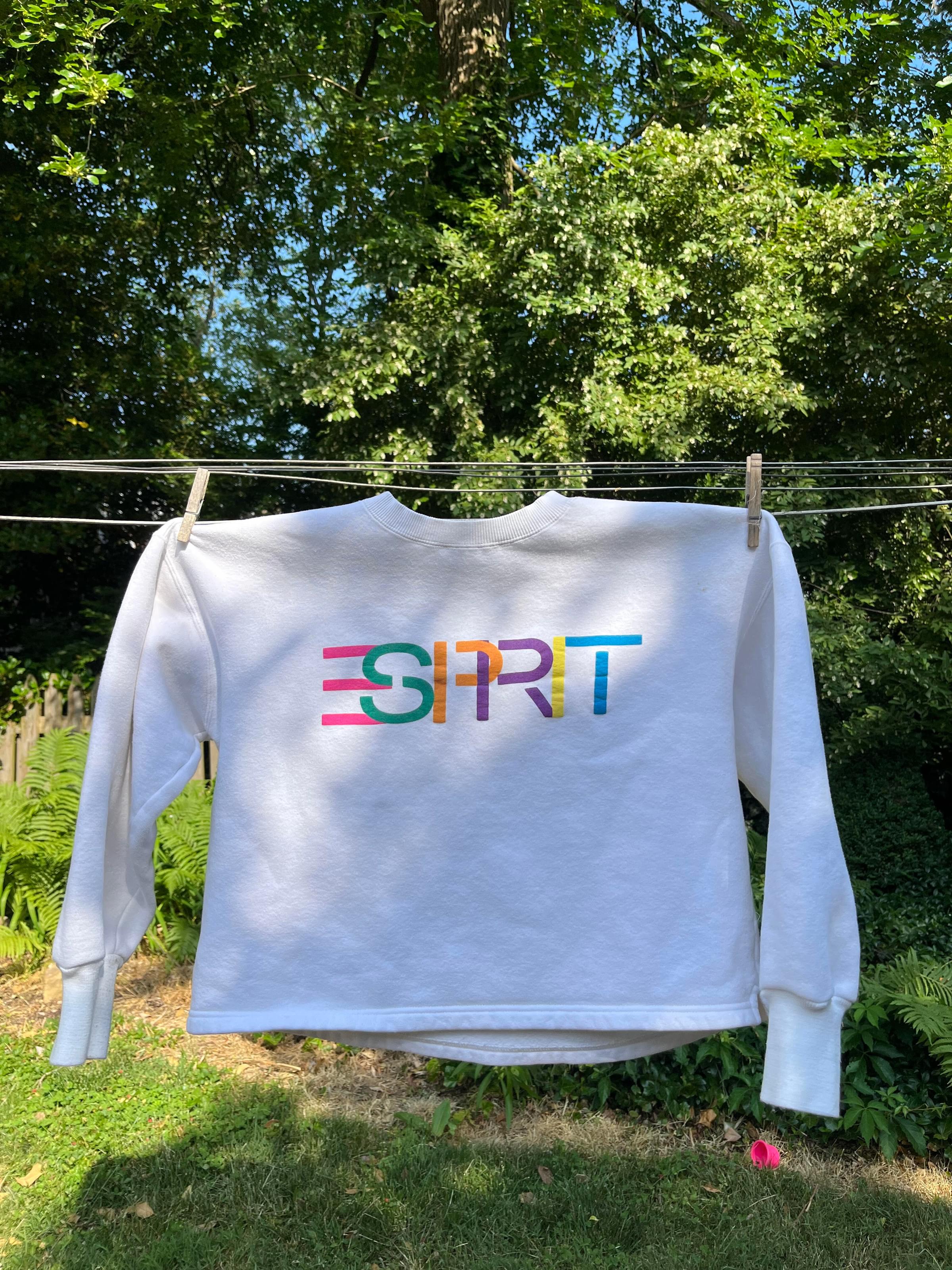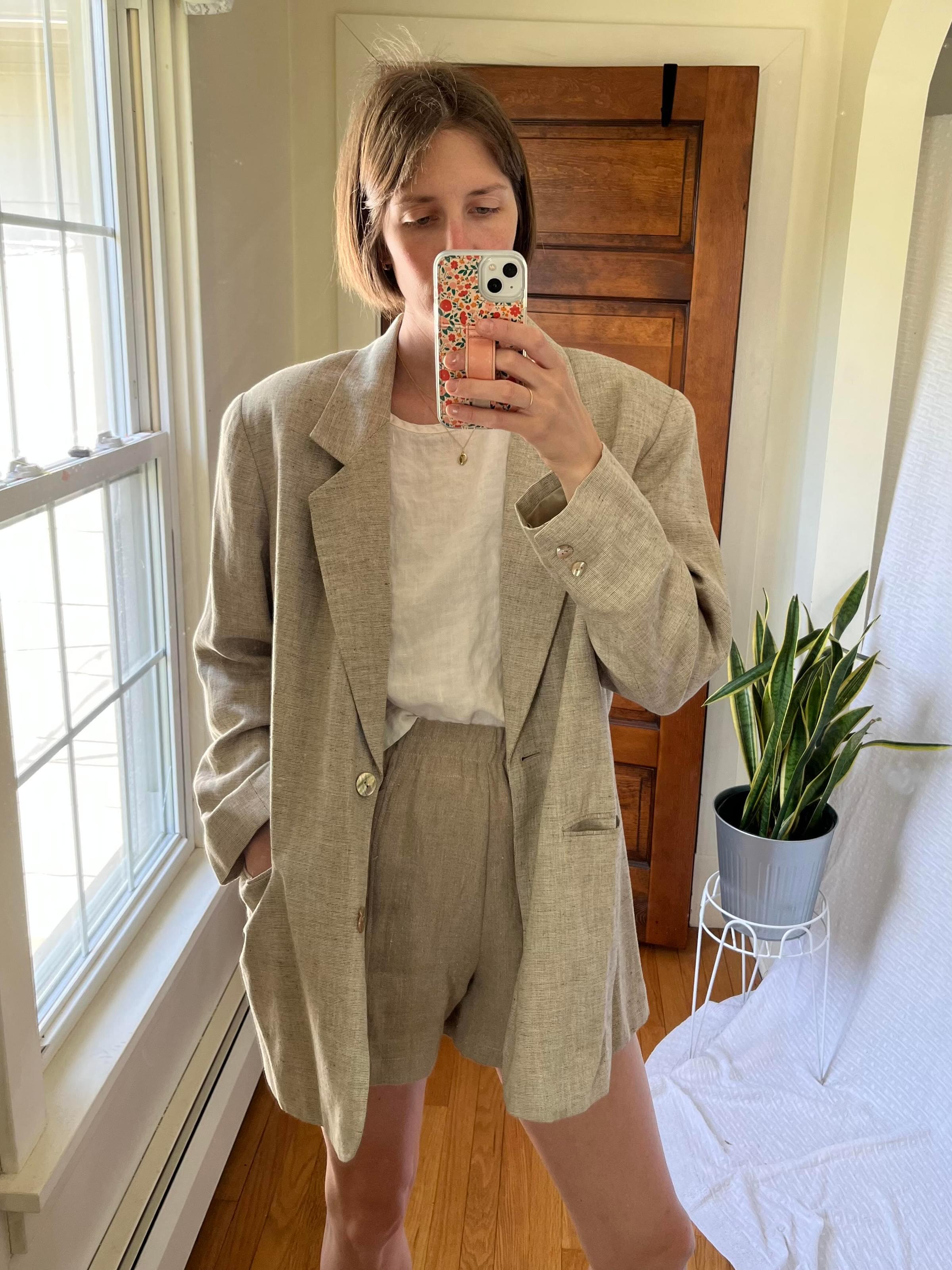 How would you describe your personal style? Do you have any style inspirations that you return to?

I'd describe my style as casual & unfussy. I gravitate towards natural fibers that are comfortable and are easily machine washed. Even though I'm usually not going anywhere I still enjoy getting dressed and putting outfits together. A recent favorite style inspiration was Naomi Watts' character in The Watcher on Netflix. OK show, A+ wardrobe.
It can be hard to take fashion "risks" when living in a small town, so even if I dress a little safer then I used to, I still try not to fall into the mundane.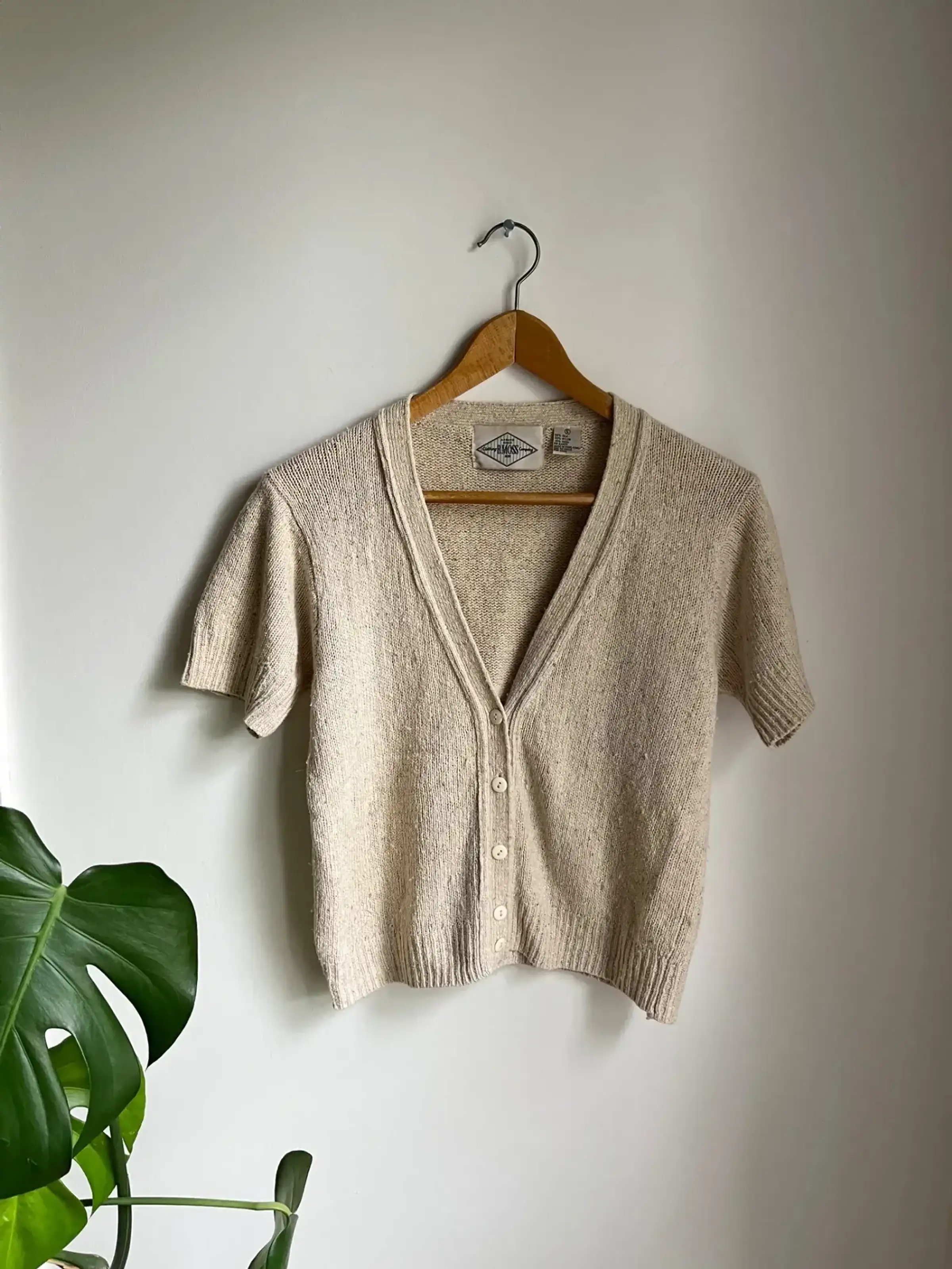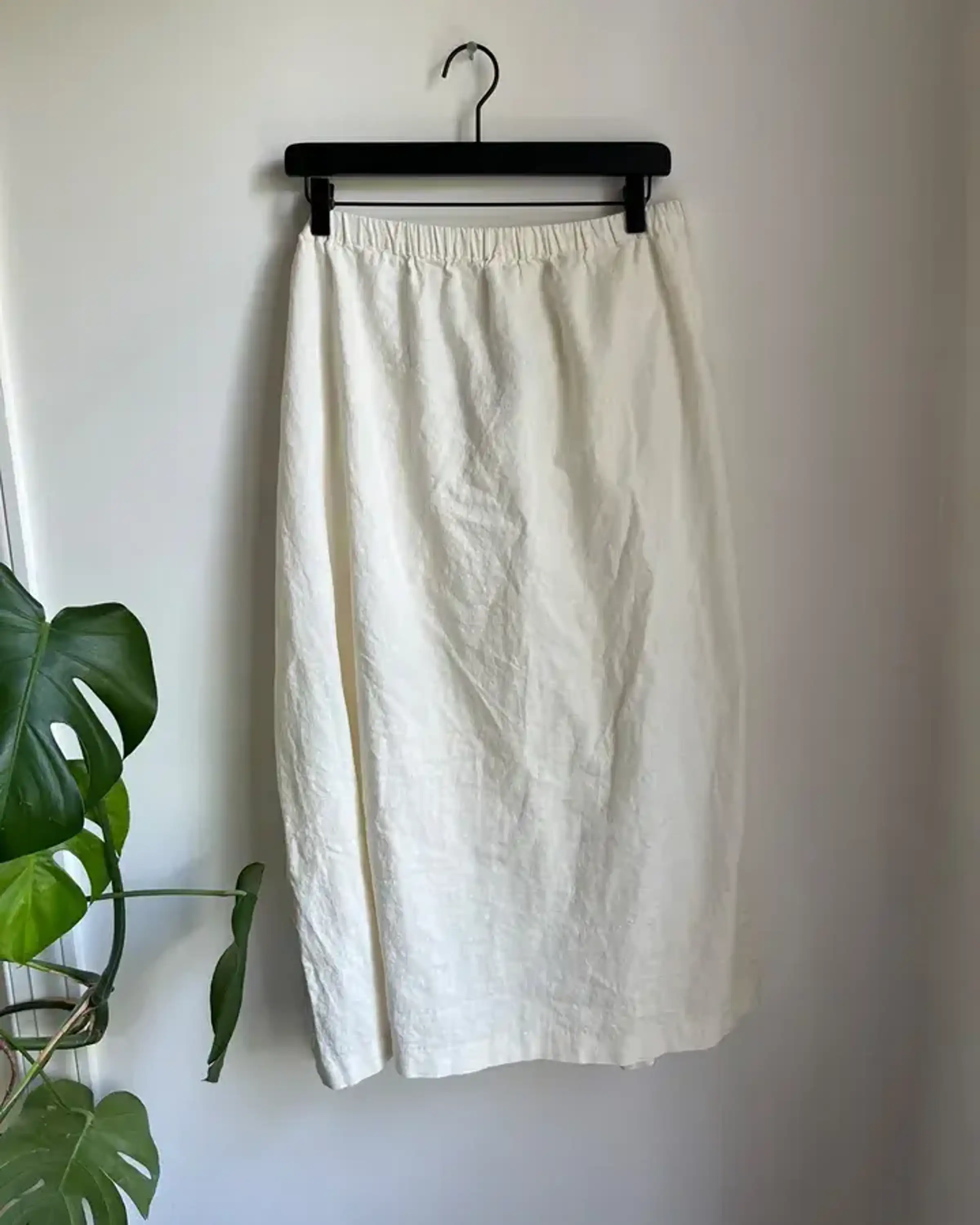 Do you have any designers/brands that you're especially into these days?

I really love Rudy Jude, I don't own any of her pieces but I really love her (Julie's) coastal casual vibe. She's *the* cool mom.

What trend are you currently loving, or what trend would you like to see?
I'm really liking new shapes of denim. For awhile I was so into vintage tight, high rise Levi's (they will always have a special place in my wardrobe!) but I'm loving the comfort of more relaxed fit, utility jeans.