written by Chelsy Whittington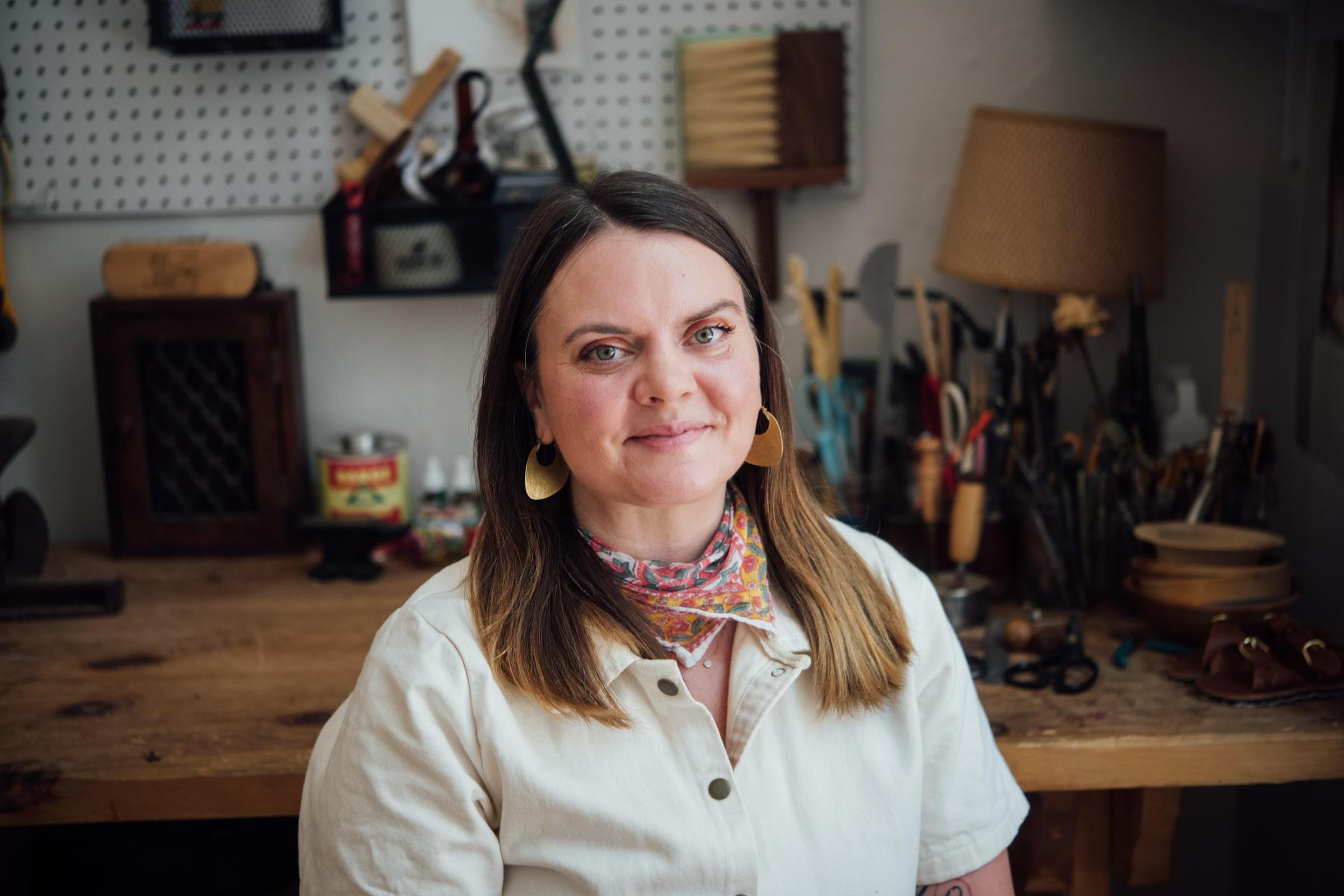 Am I right that Hemlocks is going to be turning 10 next year? Can you tell us how it all got started?
Yes! Ten years next February!
Oh boy, it's a long story, but it's all relevant, so hang on. I studied graphic design and journalism here at the University of Minnesota-Duluth. My first job after college was for Mpls.St.Paul magazine, where I was an editorial and fashion assistant. It was so much fun, but it was 2008 and the economy was tanking. I was at the bottom of the ladder and knew it was just a matter of time before they would have to let me go. So, on a whim, I took a job in South Korea, expecting to stay only six months. Instead, I stayed for over two years.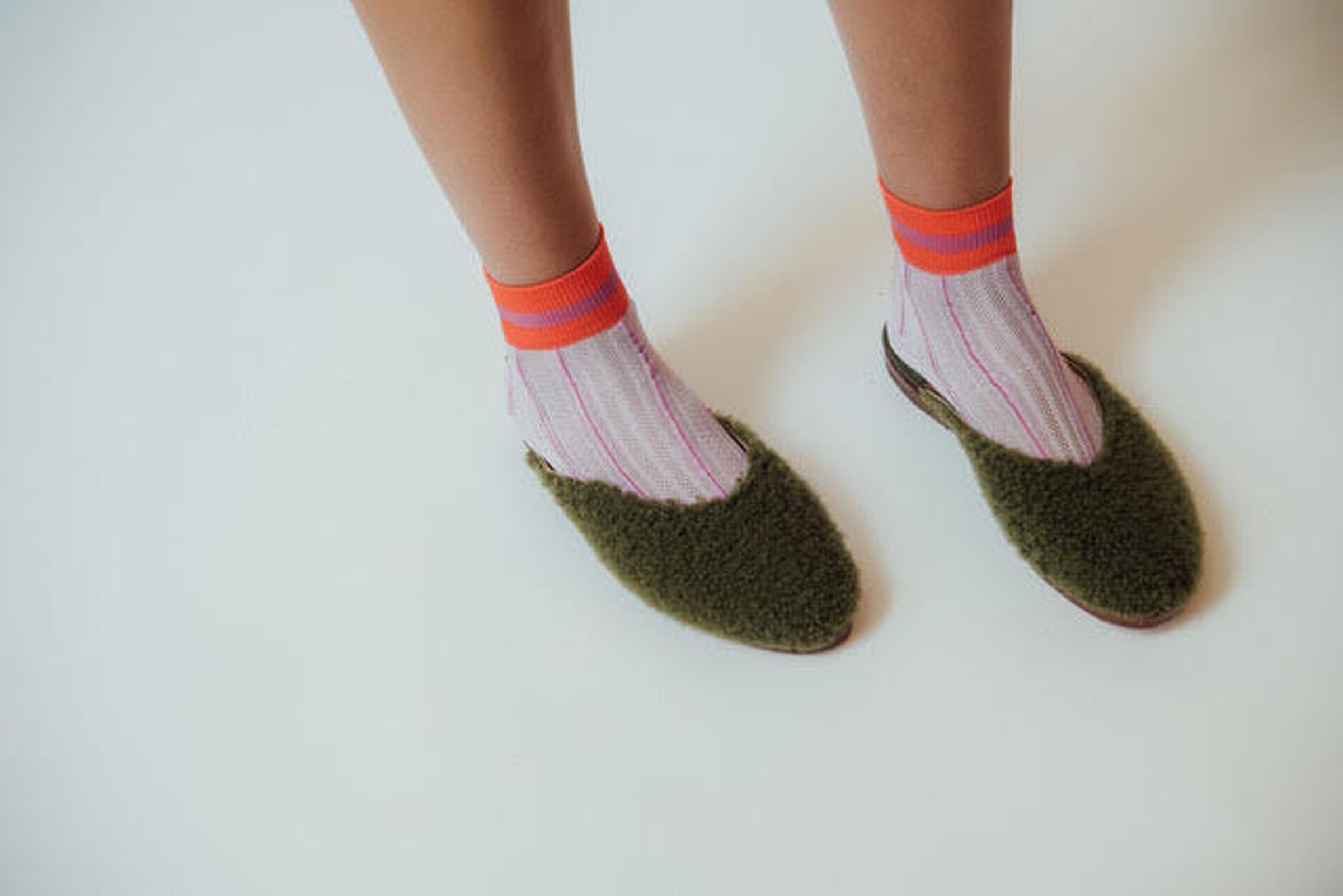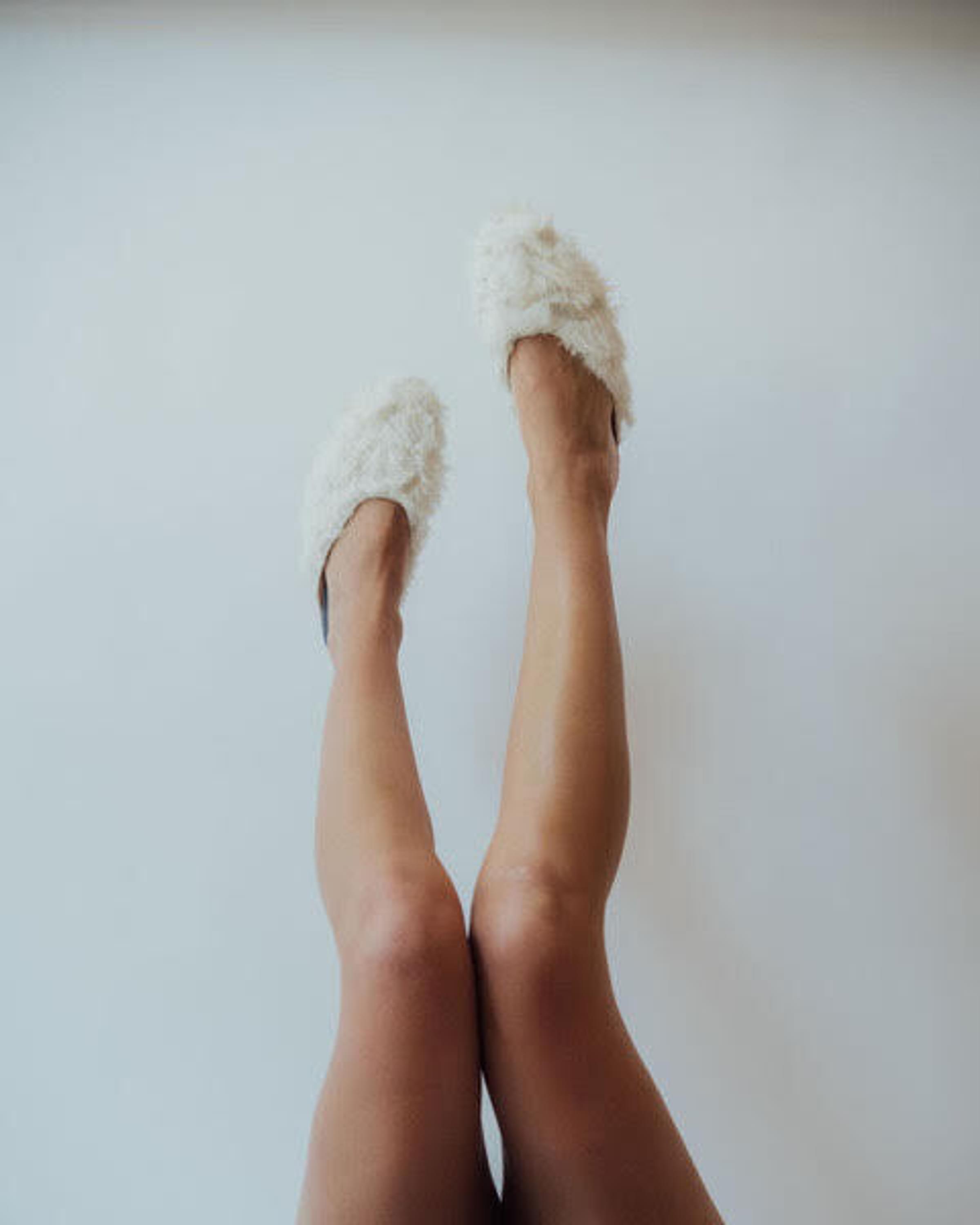 The fashion in Seoul is so utterly cool; I feel silly just trying to describe it. And shopping there was incredible. The shops were like art museums and there were thousands of them. This was where I first felt really inspired to have a curated shop of my own. This wasn't just about shopping and buying stuff; it was about creating a feeling and a vibe when you walked into a space. I also traveled throughout Southeast Asia and Japan and was equally inspired by their traditional crafts and cultures, and how they were woven through their modern societies.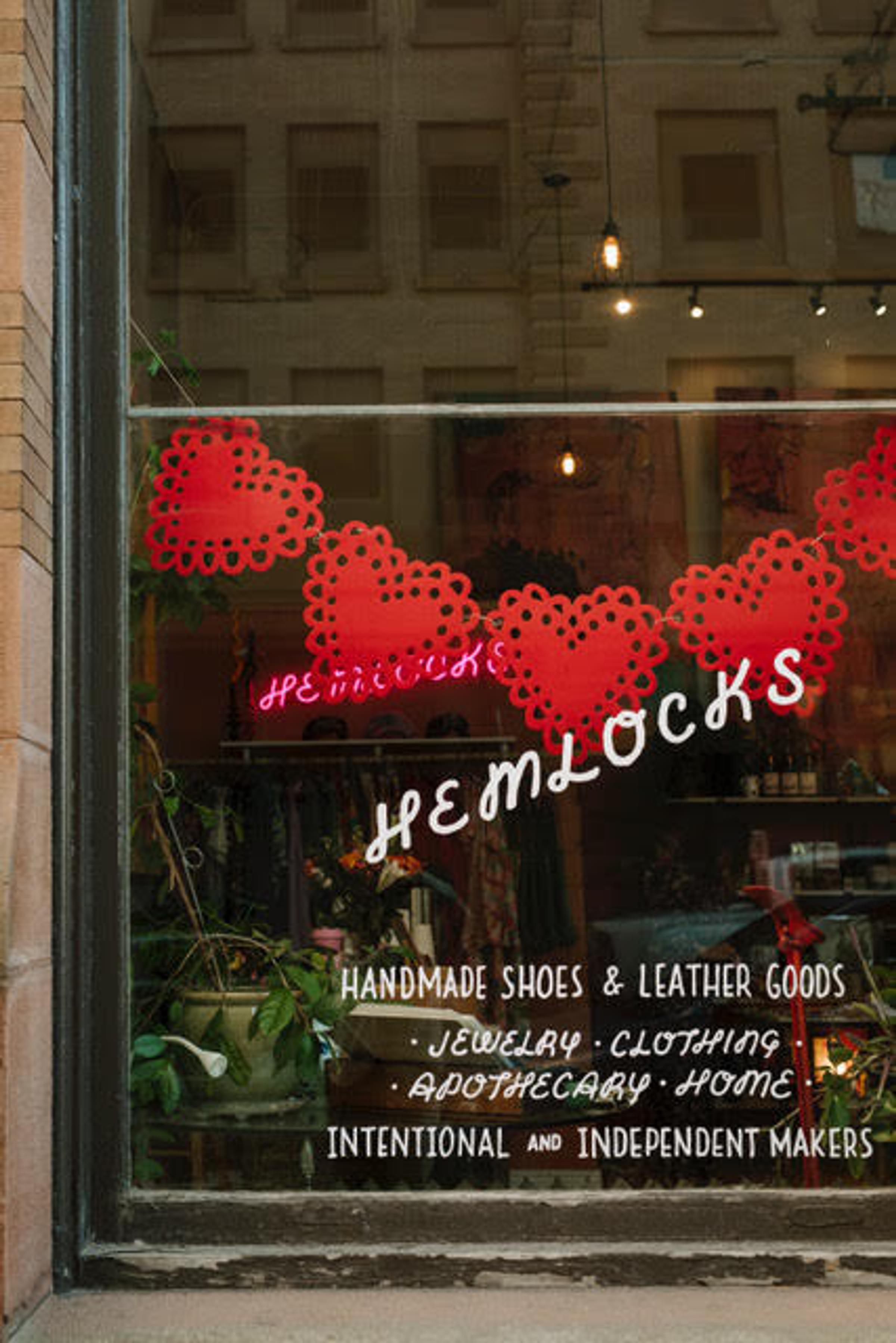 When did the North House Folk School come into your life?
When I knew it was time to return to the States, I saw that they had a 10-month internship starting the week after my contract in Korea ended. I applied and was accepted, and was soon on a plane from Seoul to Grand Marais, with no car and no cell phone. It was another life-changing opportunity, where I was plugged into a community of professional traditional craftsmen and able to try everything from furniture making to wood-fired baking. And that's when I took my first shoemaking class with Jason Hovatter of Portland, Oregon and where I heard about Molly Grant of the Cordwainer Shop, a 100-year-old family shoemaking business in Deerfield, New Hampshire.
I cold-called Molly and she was like, "Who are you? What do you want? Sure, come visit." So I bought a one-way ticket to a stranger's house in the middle-of-nowhere New Hampshire. The shop was incredible, like nothing had changed in 100 years, and was attached to a sprawling 1700's bed and breakfast, complete with miniature horses and peacocks, where I got to stay in exchange for working in the shoemaking shop. In addition to teaching me about shoemaking, Molly took me with her to do private trunk shows in Manhattan, the Smithsonian craft and fashion shows in Washington DC, and the American Craft Council show in Baltimore. It exposed me to a side of craft that I hadn't experienced in my modest Midwest life. Between that and my experience at North House, I was beginning to see how craft could be a career.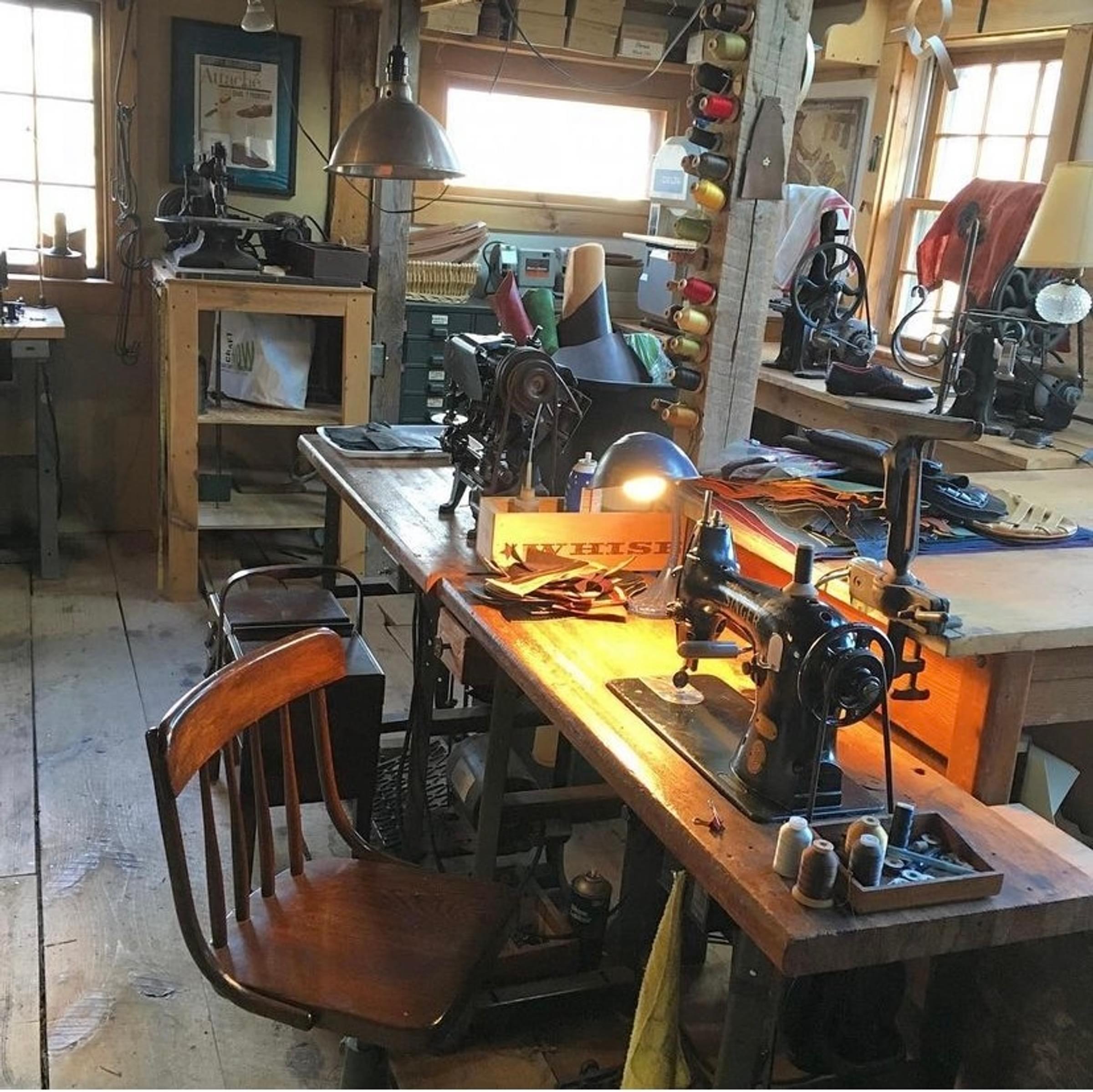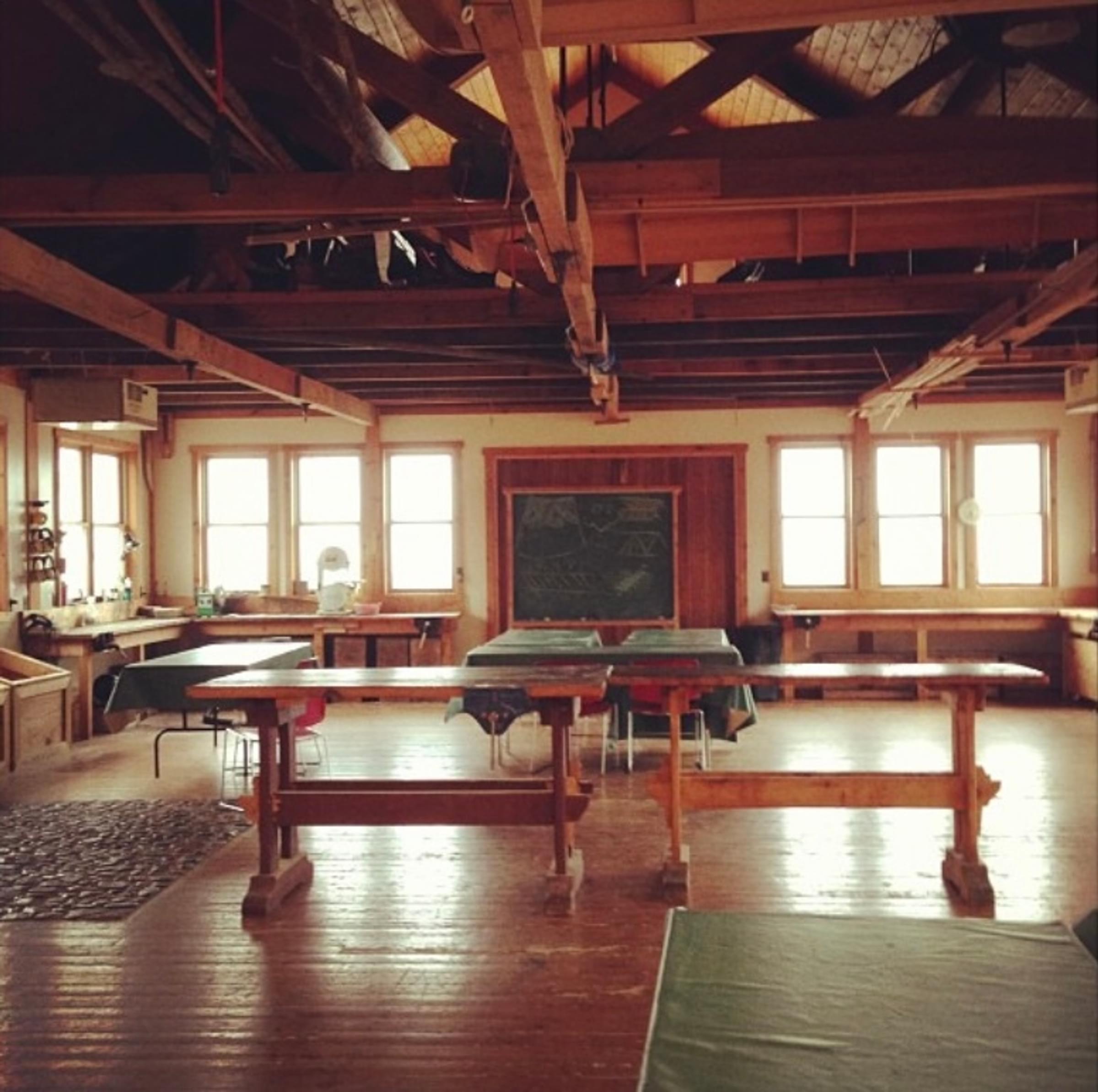 Back in Duluth, I started making leather goods in my apartment and posting them on Instagram. People wanted to buy what I was making, and I got a small studio downtown. I started doing shows like Renegade and American Craft Council picking up more inspiration along the way. I quickly outgrew my first studio and when some friends bought a building in the friendly West End, now the Lincoln Park Craft district, and were looking for a first floor tenant, I decided to make the move. It was a great, wacky spot back then.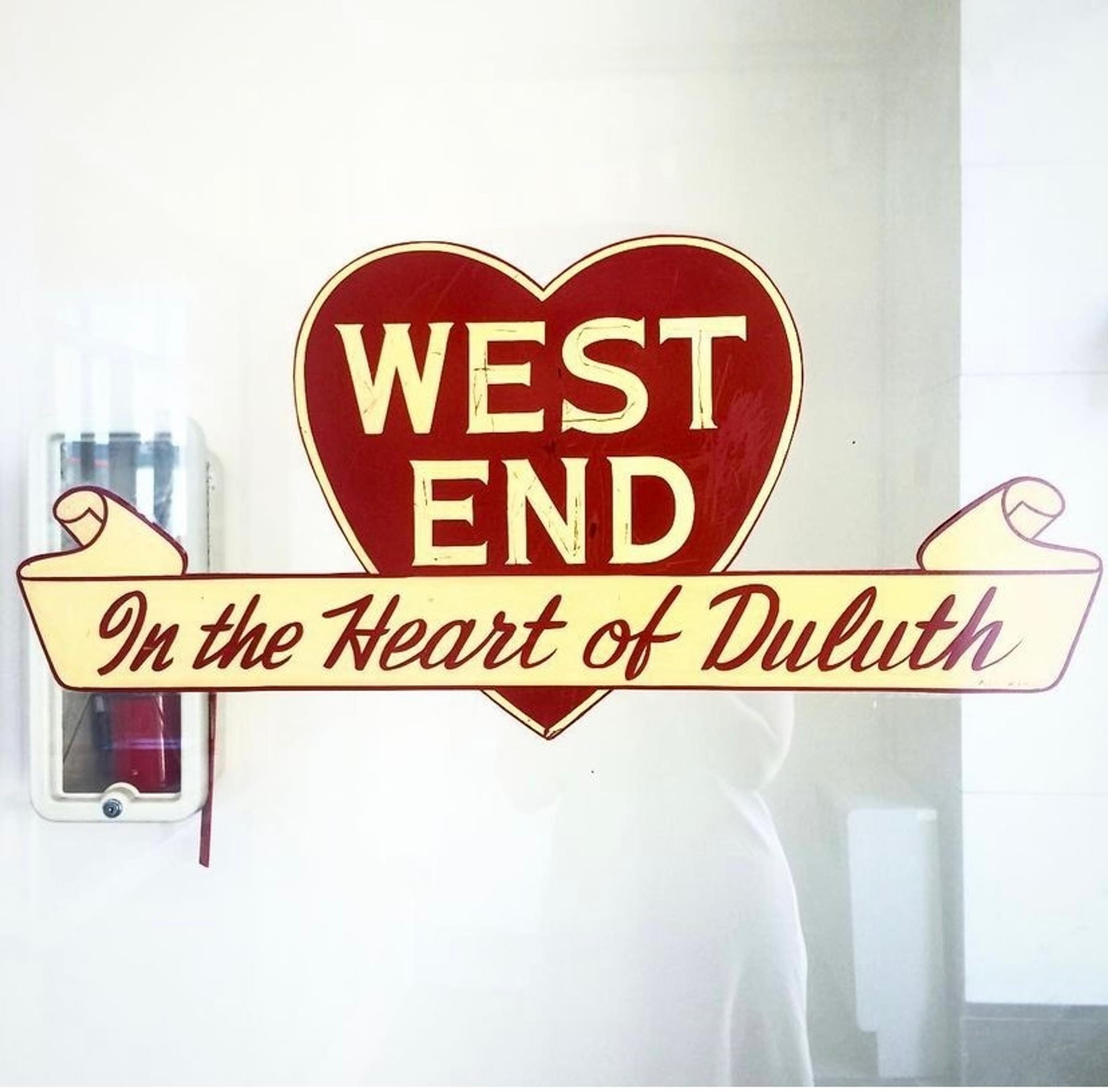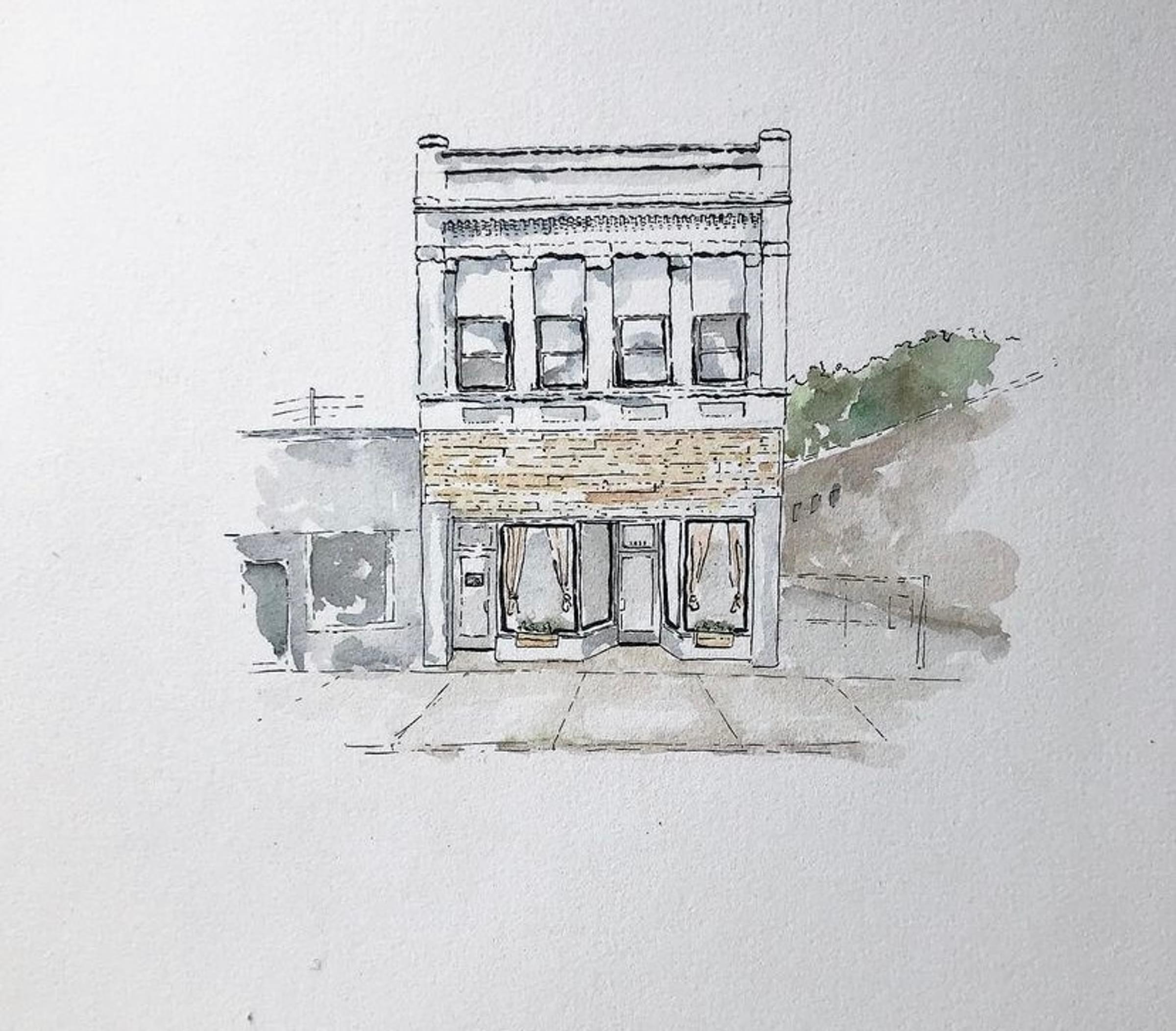 The neighborhood wasn't really on everyone's radar just yet and I had so much fun hosting classes with folks like Jennie Lennick of Jenny Lemons, weaver Mandi Smethells, Jess Hirsch of Fireweed Woodshop, birch bark weaver Beth Homa Kraus, Kathryn of Winsome Goods and more. We had an art opening with Peter Witrak of Mobiles Mobiles, book signings with Chris Monroe, a little candlelight concert with Nat Harvie and Sarah Krueger, some really incredible pop-ups and so much more, while I was also making shoes and leather goods and doing high end craft shows and teaching shoemaking and leatherworking classes around the country. I also got a scholarship to take an 8-week shoemaking intensive with Amara Hark-Weber at Penland School of Craft in North Carolina. That was incredible, leveled up my shoemaking a bit, and introduced me to more amazing artists from other parts of the country.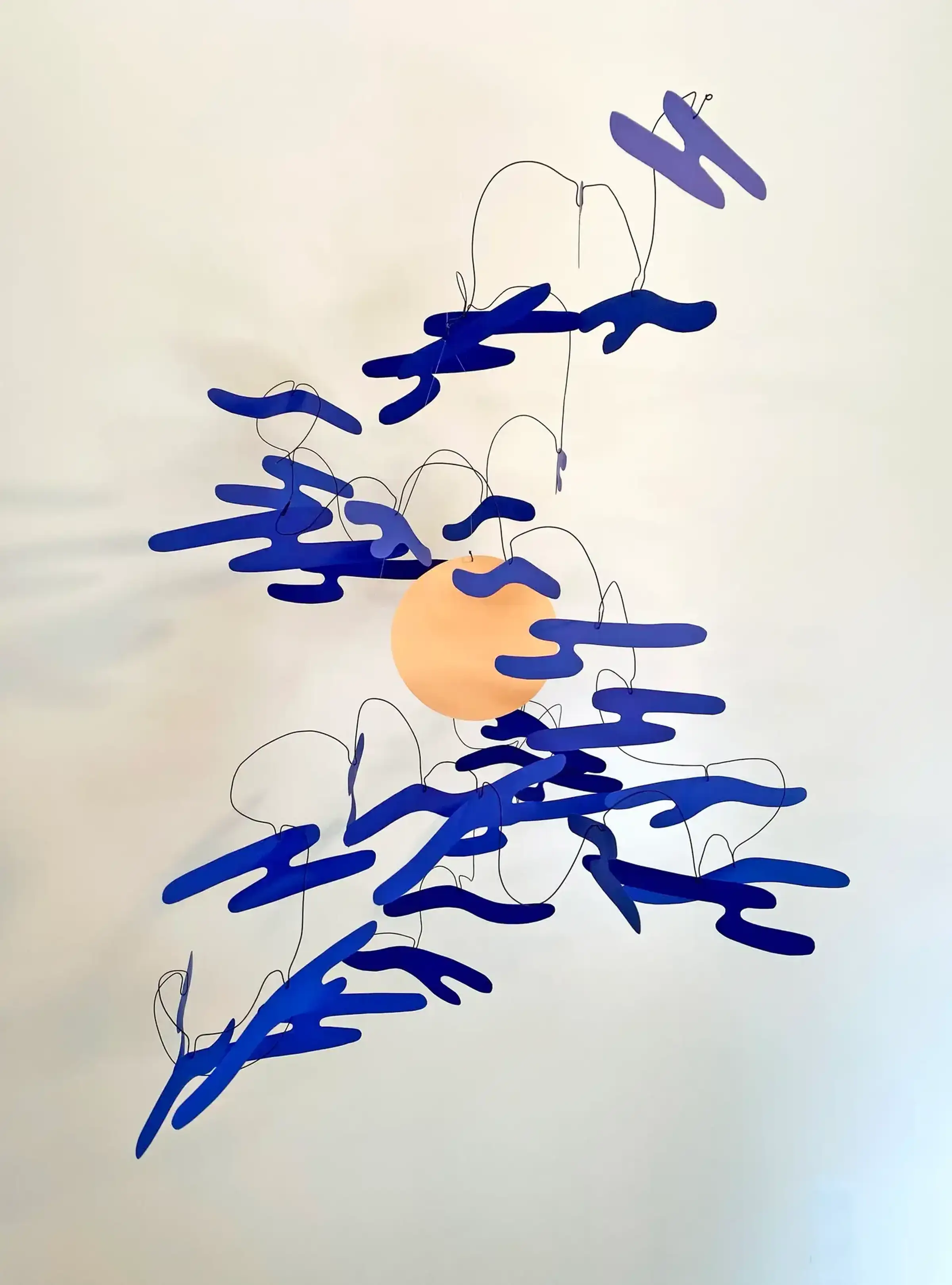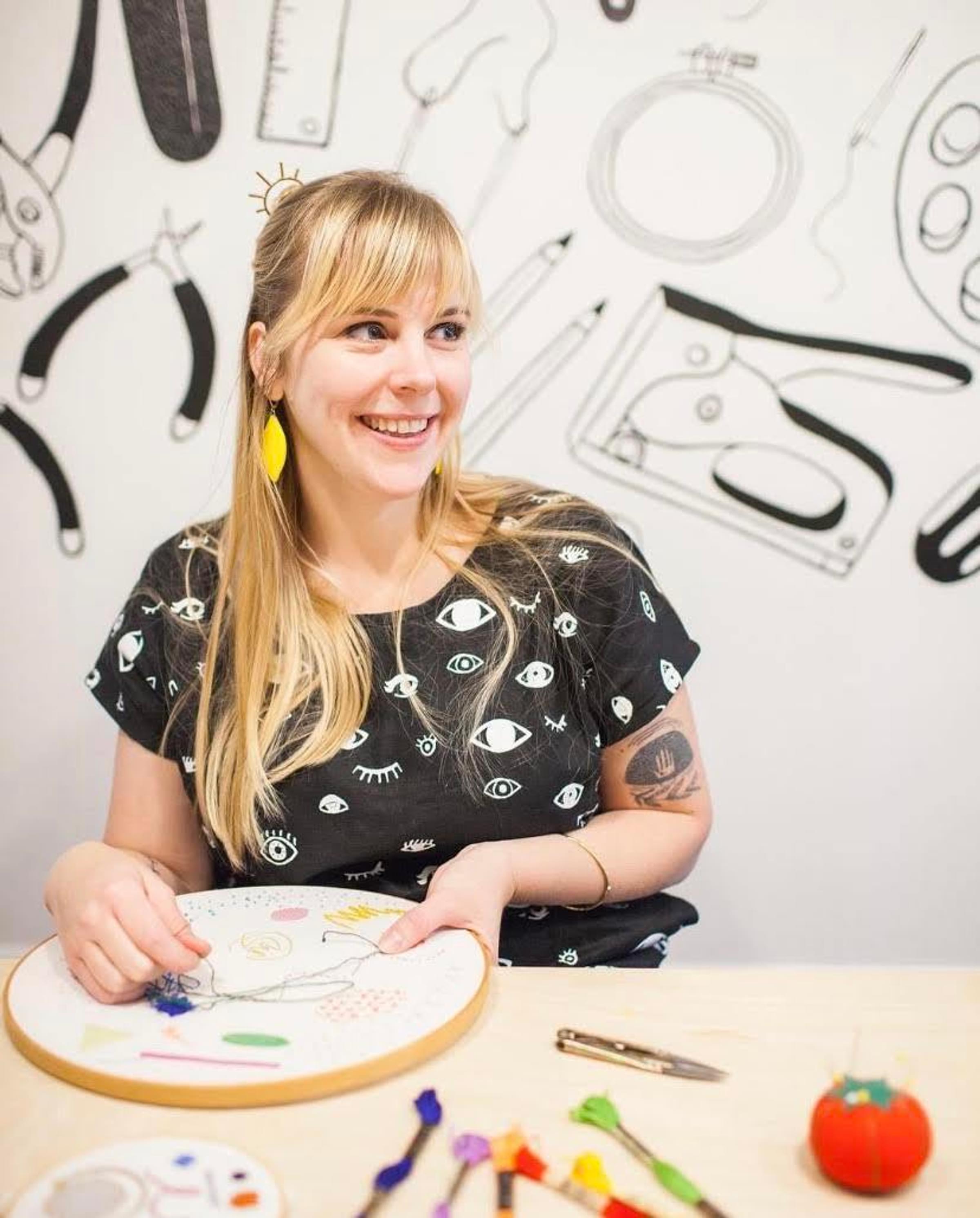 Then Covid happened and everything shut down and I thought that was it, as all shows and classes were canceled and those were my main sources of income. I decided to focus more on the retail and online shop and really enjoyed not being on the road all the time. I had been completely burnt out, and it was the forced break I needed. As things opened up, Lincoln Park also became more of a tourist destination and the retail side of the shop really took off. Then I got pregnant, had a baby, and had to take a step back after an emergency cesarean and challenging postpartum period. The building in Lincoln Park sold and now I'm back in downtown Duluth. I love our new little space in the historic Board of Trade building. It feels like a full circle moment.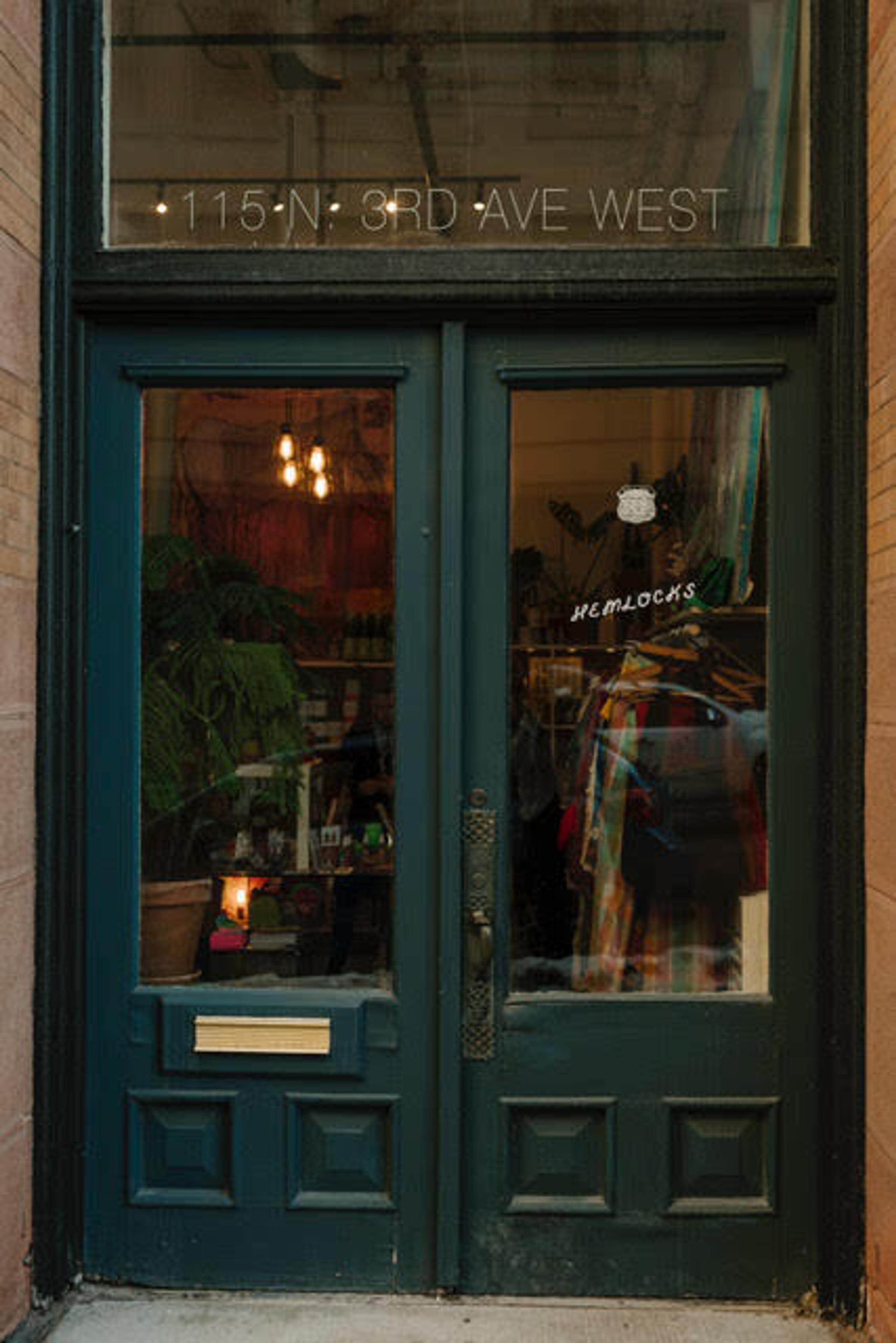 It sounds like things have evolved a lot since you started, what has been the biggest shift for you?

Becoming a mom changed everything. Becoming a single mom changed everything again. It's "harder" than ever to create my own work, but I don't know if I've ever felt more content. It's a huge, humbling gift to have this little being bring you down to Earth and into the present moment. One thing I really appreciate about Hemlocks is how organically it's all come together and grown. Whenever it felt like the end of the road, an opportunity or outpouring of support would keep it going. I'm more understanding of my strengths and weaknesses and try my best to honor them. For now, I have this place to create, support other artists and bring people together. I feel like the best is yet to come. I'm so grateful for everyone who's walked through the door or told their friends about it.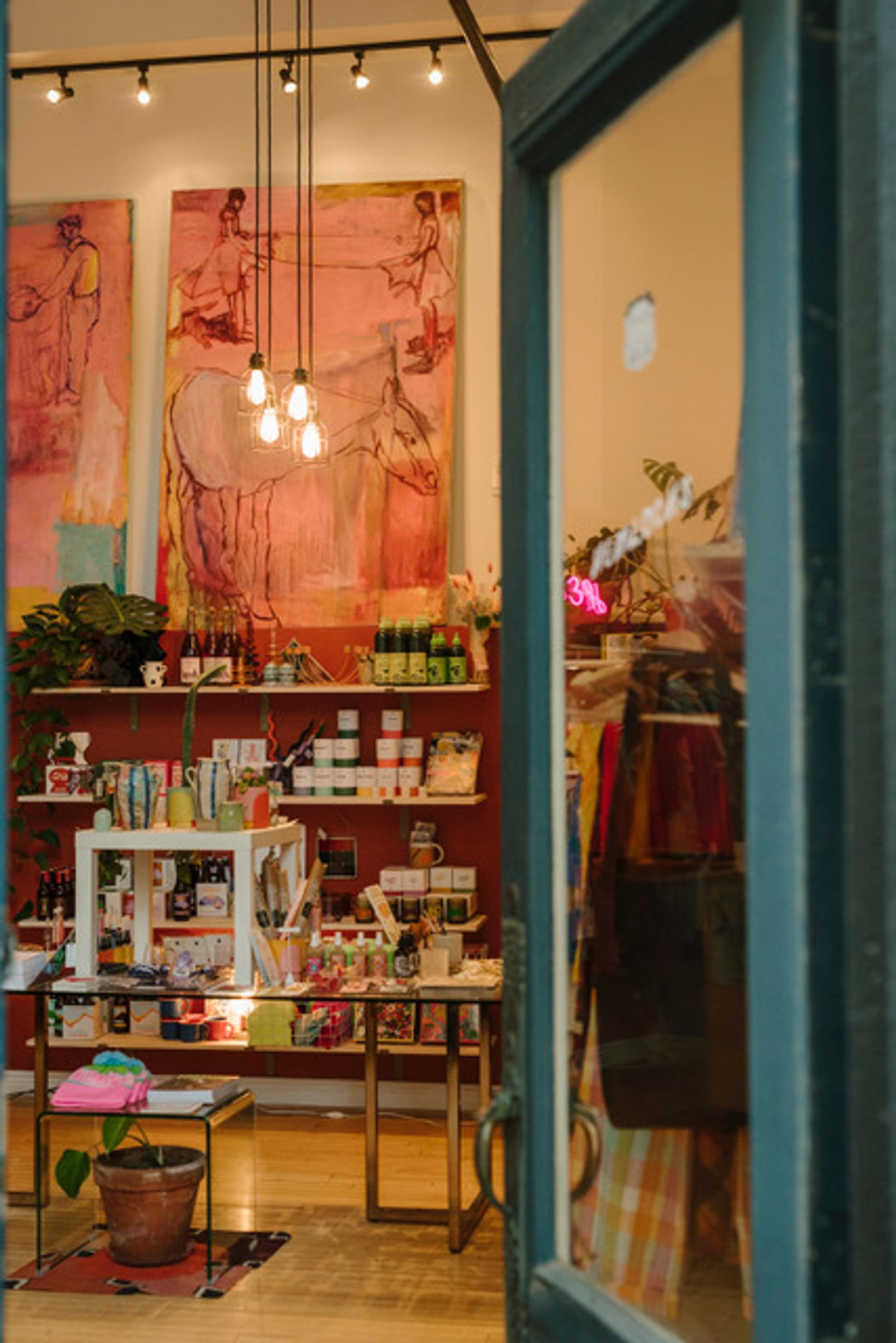 I loved watching your Instagram stories of the tanning class you took at North House and the natural dyeing course you led at the shop. One thing that I appreciate so much about you is your commitment to teaching but also to learning. How do the two inform your business and your art?

Teaching and learning from other artists and makers is hugely important to me. I learn the most from teaching, and I always say, I'm only the teacher I am because I've already made most of the mistakes. It's fascinating how all of our brains work differently. As an educator, I take the experience really seriously. I always want anyone taking a class with me to feel safe and supported. It's clear that most people are coming to my classes seeking a connection with others with similar interests. It is so beautiful to see the vulnerability and hesitation that by the end of a weekend has opened up to true connection and creation. I find it sad how many of these experiences that used to happen seamlessly in our homes and communities have become institutionalized and financially inaccessible to many and how as we age, we become so much more self-conscious about learning.
It's challenging for many adults to try something they've never done before and be bad at it in front of other people, but I think it's so good for us! It's a wonderful thing to come together in the name of creativity and embrace failure for the sake of learning. I love taking classes for the same reasons. It's refreshing to try something new and break muscle memory. Also experiencing other teaching styles and remembering a student's perspective and how it feels to be an absolute beginner.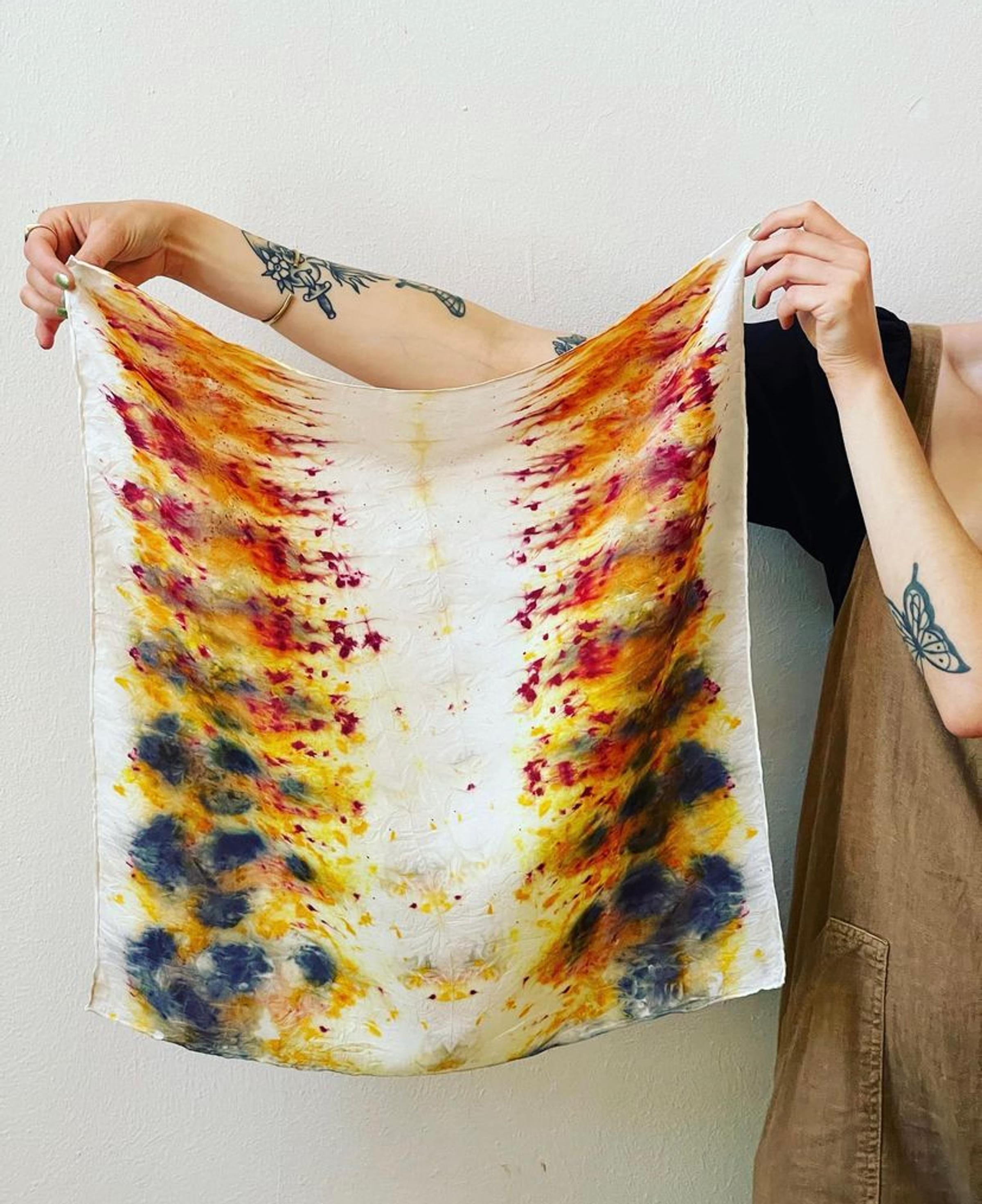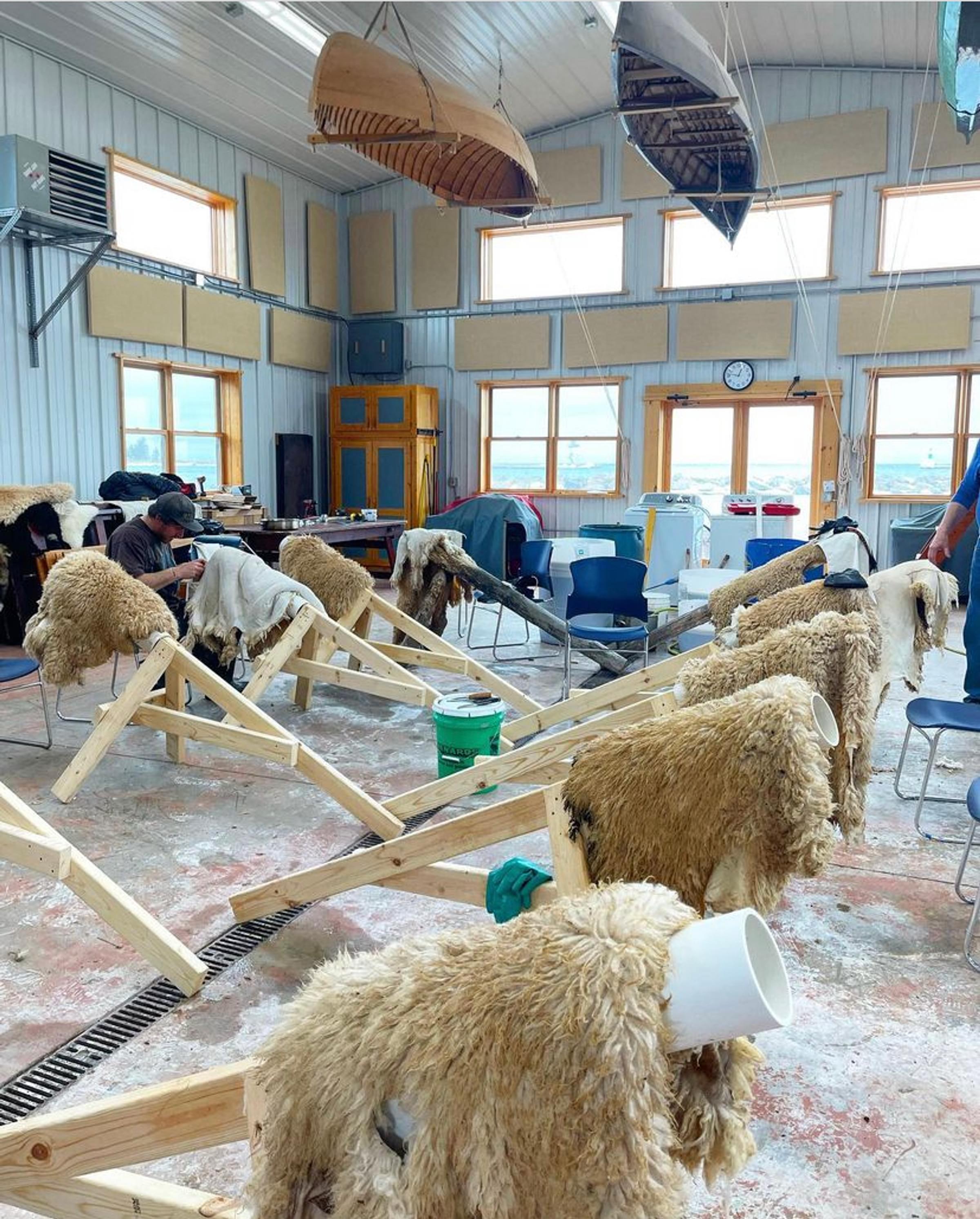 The shop is so well curated. How do you decide which artists and makers to feature? Are there a few you're especially excited about right now?

Thanks! That's my favorite part. I have met so many talented and creative artists while traveling, doing shows, and teaching and it's so great when they want to be a part of the shop. I have some standbys that I've carried since the very beginning, like Lulu Organics, Ebb & Flow, Jenny Lemons, People I've Loved. I feel so fortunate to have had Patricia Canelake's paintings on our walls since day one.
I try to keep an eclectic mix of products and price points, so that the shop remains an equal love letter to the people who live here and the people who are visiting our dynamic town. I don't know if I've met a community more fiercely supportive of local businesses than Duluth, but I also feel like a lot of local businesses end up being curated for the tourists. It can be a difficult balance here sometimes. I'm mindful of how things are manufactured and also what they're made of. I like to keep it cute, colorful, and kind.

You've worked with some great local artists, What would a dream collaboration be for you?
The clogs I made with Kristin Kaas were so fun. Another weaver, Christine Novotny, who's now based in Grand Marais, has also given me some beautiful material to make shoes with, which are in the works.
I know so many talented illustrators I've always thought it would be fun to collaborate on some tooled and painted leather, or hand painted canvas. Duluth-based artist Cassandra Quinn and I plan to collaborate on some bags in the future and she's also making some really rad t-shirts that will soon be available in the shop. I love her work.

How would you describe your personal style? Any favorite pieces or designers?
Right now my style is comfy toddler mom, but thankfully there are so many great designers that make beautiful and comfortable, washable clothes. My favorites are Ilana Kohn, Conscious Clothing, Nettle Studios, my treasured Winsome pieces (RIP), Joolee Atelier, Le Bon Shoppe, Grön Kulle, Babaà, April meets October and STATE the label.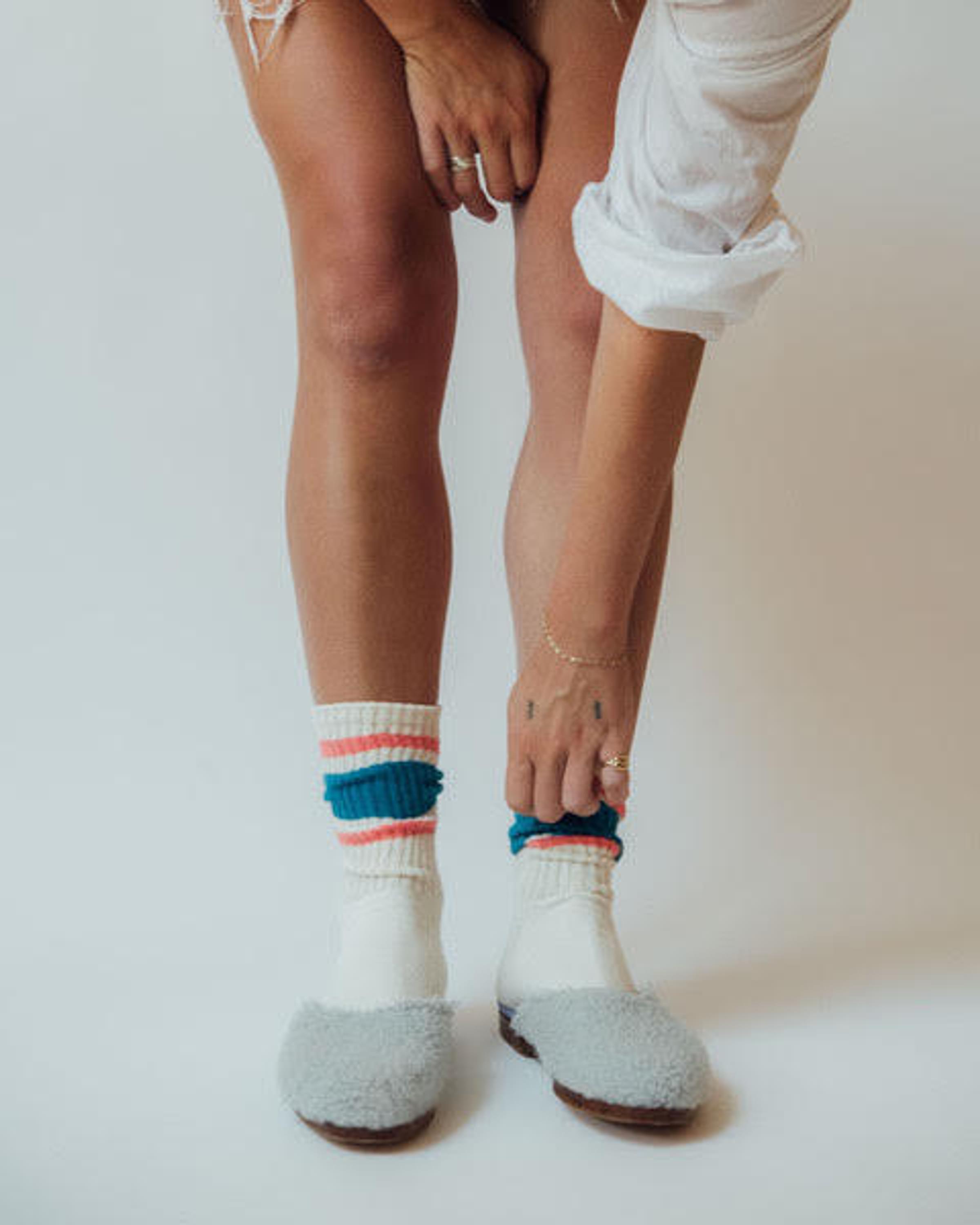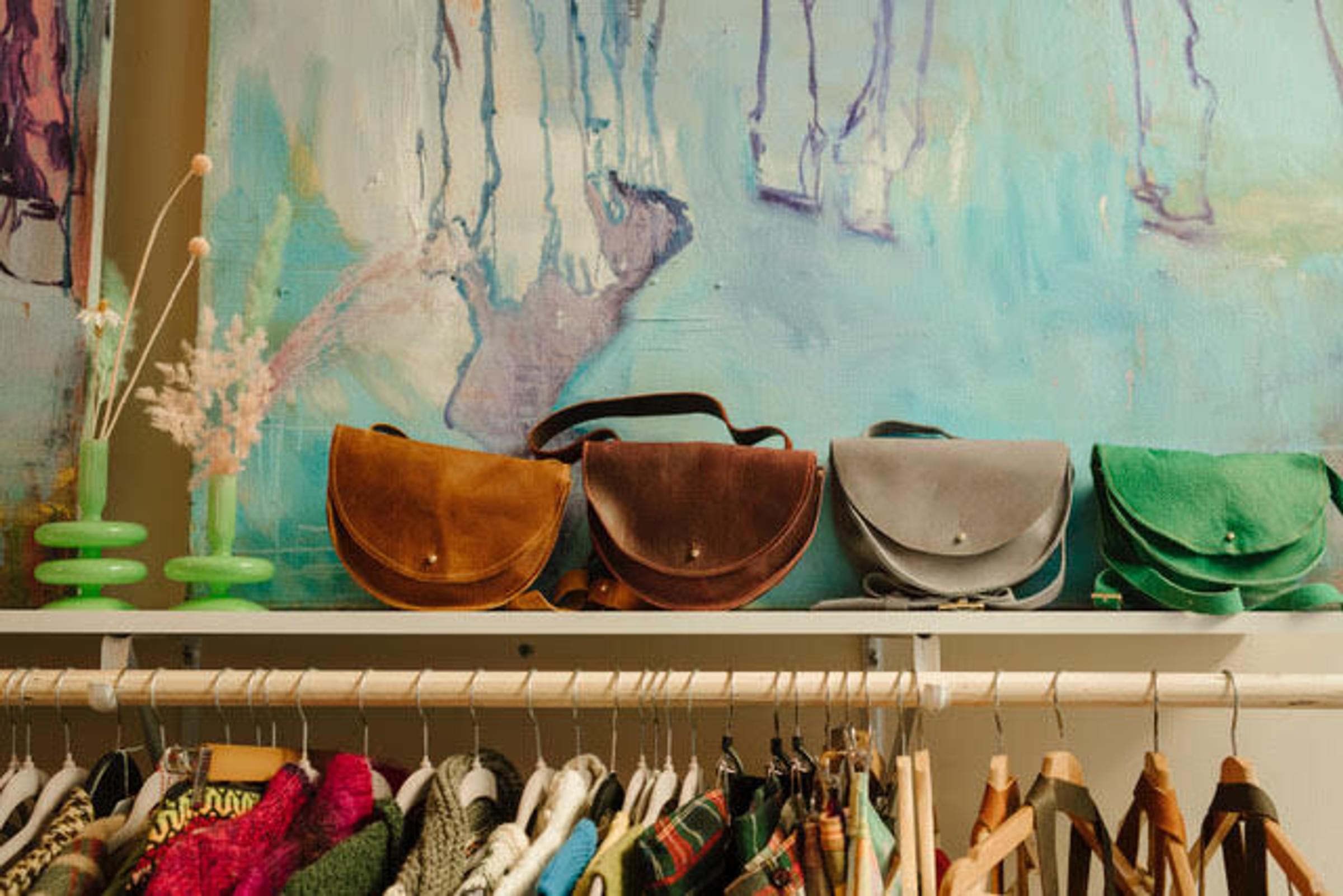 It's your day off! What are you:

Watching? Ok, I got sucked into the most recent season of Real Housewives of New York. Also can't look away from the Sex and the City reboot, and I love How To with John Wilson. I guess I'm missing New York right now!

Reading? I'm currently in Grad school, so probably reading a homework assignment, but I also always have a book for pleasure close by because with a nursing toddler there's a lot of random downtime or contact naps, and I don't want to be scrolling my phone. Just read Stolen, by Ann-Helén Laestadius, and Easy Beauty by Chloé Cooper Jones.

Listening to? Probably Raffi?

Up to? These days, definitely swimming and lounging up the shore on a semi-secret beach with my baby and mini dachshund and lots of snacks.