Perhaps one of the most interesting small designers today is Colombian designer Michelle Del Rio. Based in NYC, Michelle works out of her studio to create beautiful, made-to-order pieces that acknowledge ancestral roots while evoking a fresh perspective. A blend of old and new, Michelle is harnessing something noteworthy. Read along to learn more about her work, and the chance to win one of her heavenly Catalonia belts.

Hi Michelle! Thank you for being with us today. Can you tell us a little about yourself?
Thank you so much for having me! I'm a designer living in NYC and as of late I'm currently working on a new collection. I'm from Ventura, California originally. I lived in Florida for some years as well.

I moved to NYC in 2020, it was just time to leave San Francisco. I was there for three years prior.
You work as a creative consultant and a designer. Which of those positions came first?
The two happened simultaneously. I really love working in brand / marketing strategy and art direction.
Tell me about your clothing designs. You currently have six pieces in the collection on your site. Do you have a piece you are especially fond of? What did the process of making this collection look like?
I was inspired by a lot of my mother's clothing and the Turkish film "Mustang". There was a scene where they wore these handmade brown dresses with lace in the middle. I was inspired by that to create the Louise skirt and the Valentina skirt through my own lens. My mom also inspired this last collection. She loved wearing sheer skirts and fringe. Hence the "Soledad Skirt", her name is Soledad. She would wear this leather fringe belt over her skirts and I was always so fond of it. The Soledad skirt is probably a favorite, since it reminds me of my mom.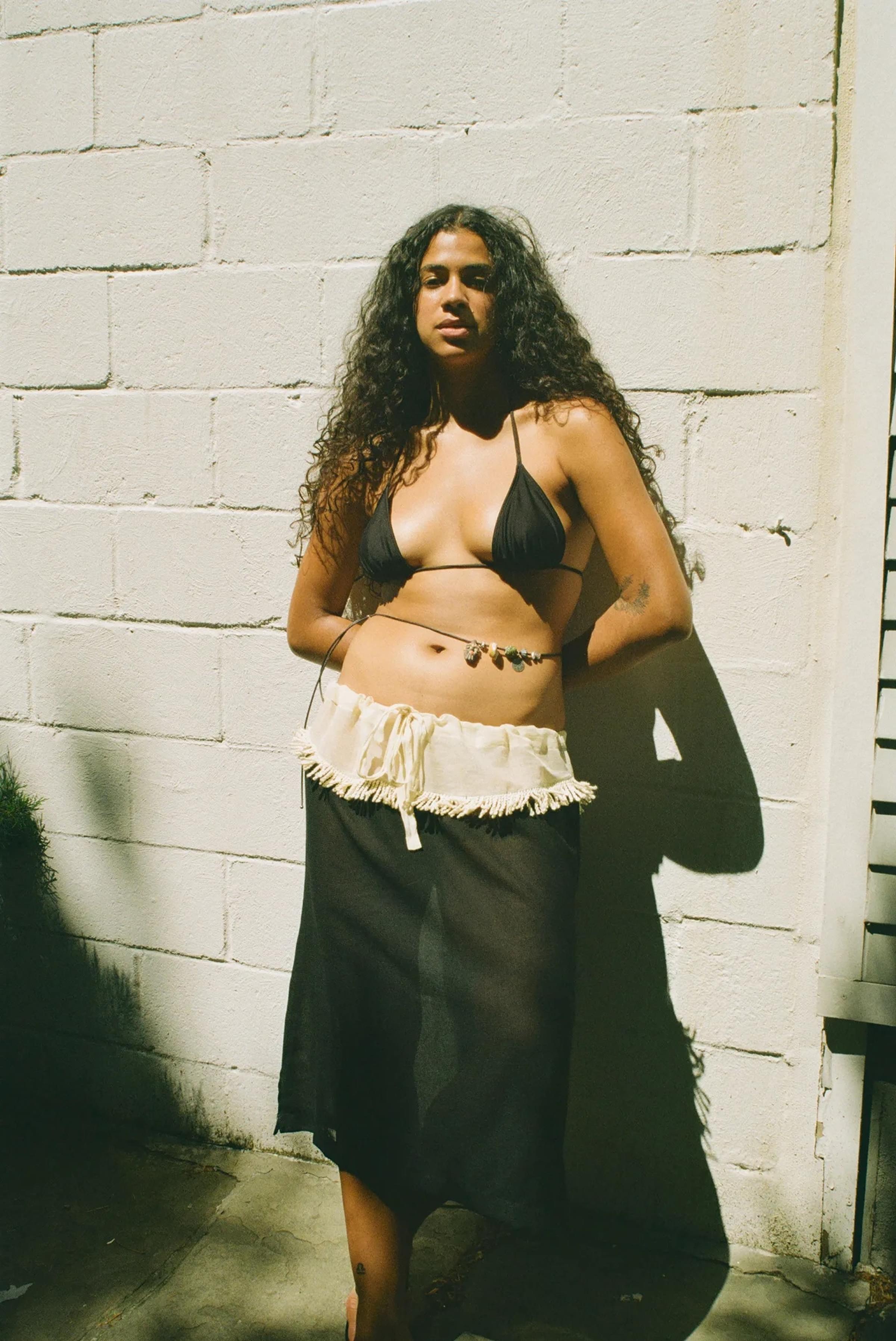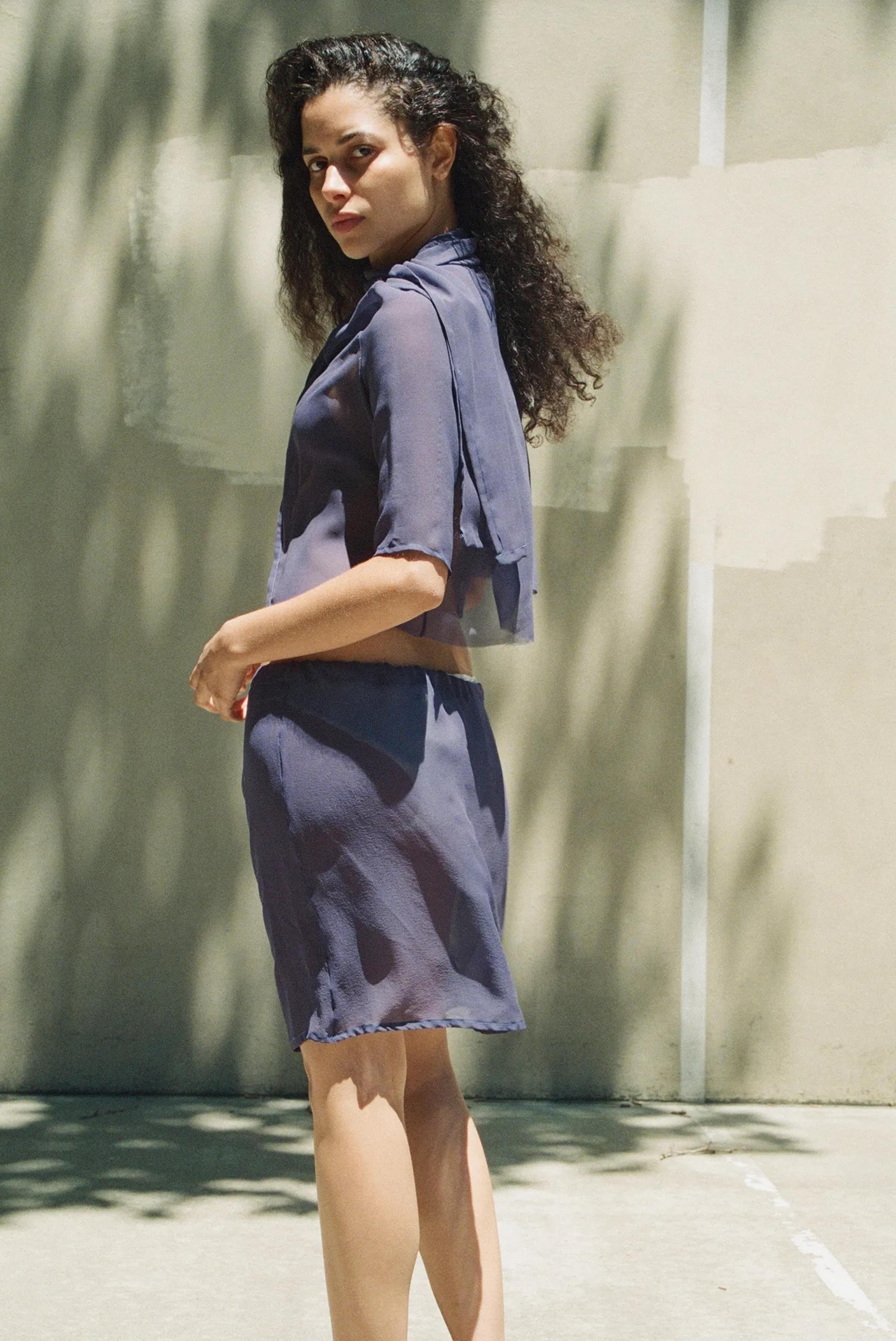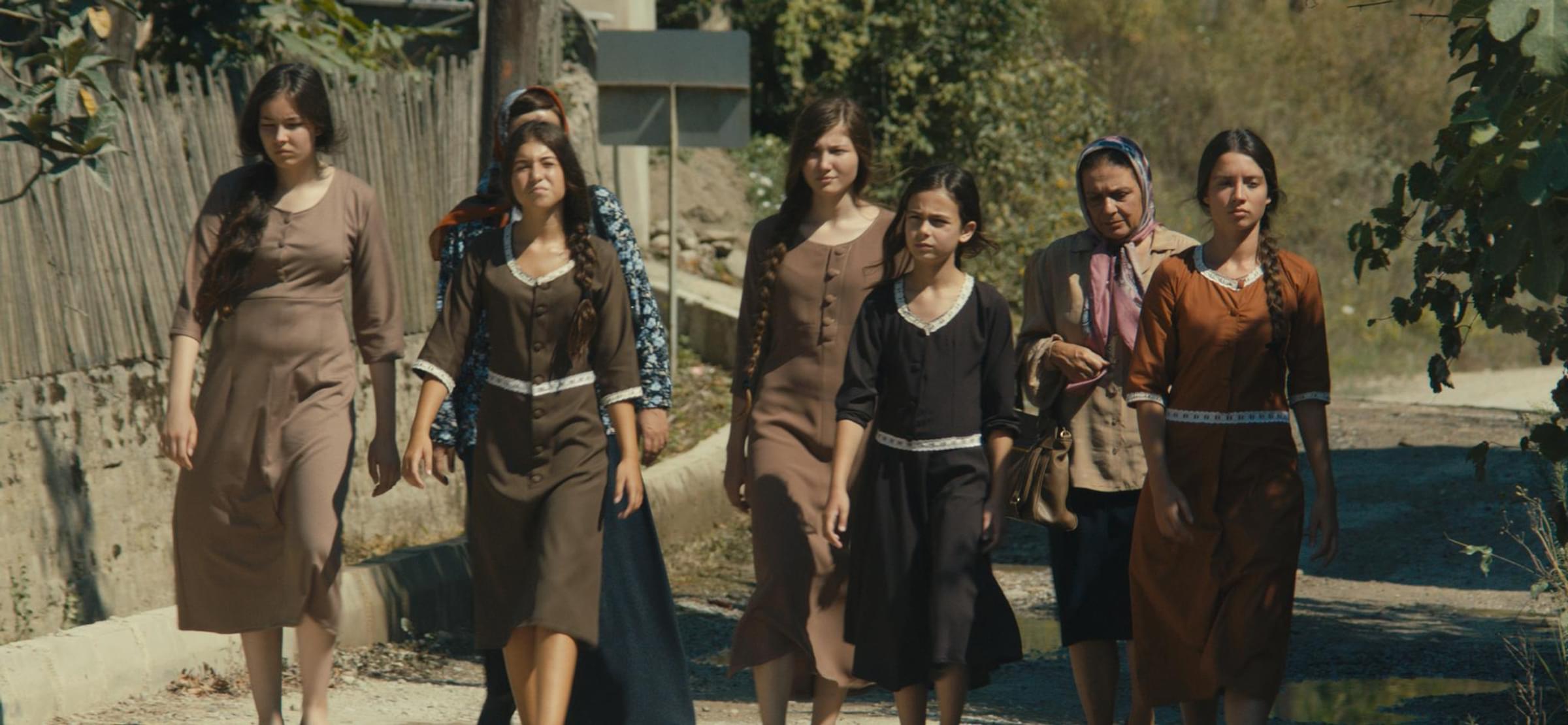 Did you collect things as a child? Shells, rocks, little trinkets?
Oh yes, all the time. I loved sea dollars.
What is the story behind your Catalonia belt?
Childhood memories. I remember going to the beach with my dad in Ventura and I would tie seashells, crab claws, and driftwood to seaweed and wear it as a belt. Any little trinket I found on the beach I would make a belt out of it. It was my favorite thing to do when I was at the beach. I named it Catalonia Belt after my great grandma who is from the Catalan Region in Spain. From the stories I've been told, she too would love to spend time at the beach. She collected little shells and trinkets she found. When she moved to Colombia to get away from the Spanish civil war, she brought her little beach trinkets from the Catalan beaches to remind her of her home. I felt it was almost ancestral to associate the name with her and her place of birth.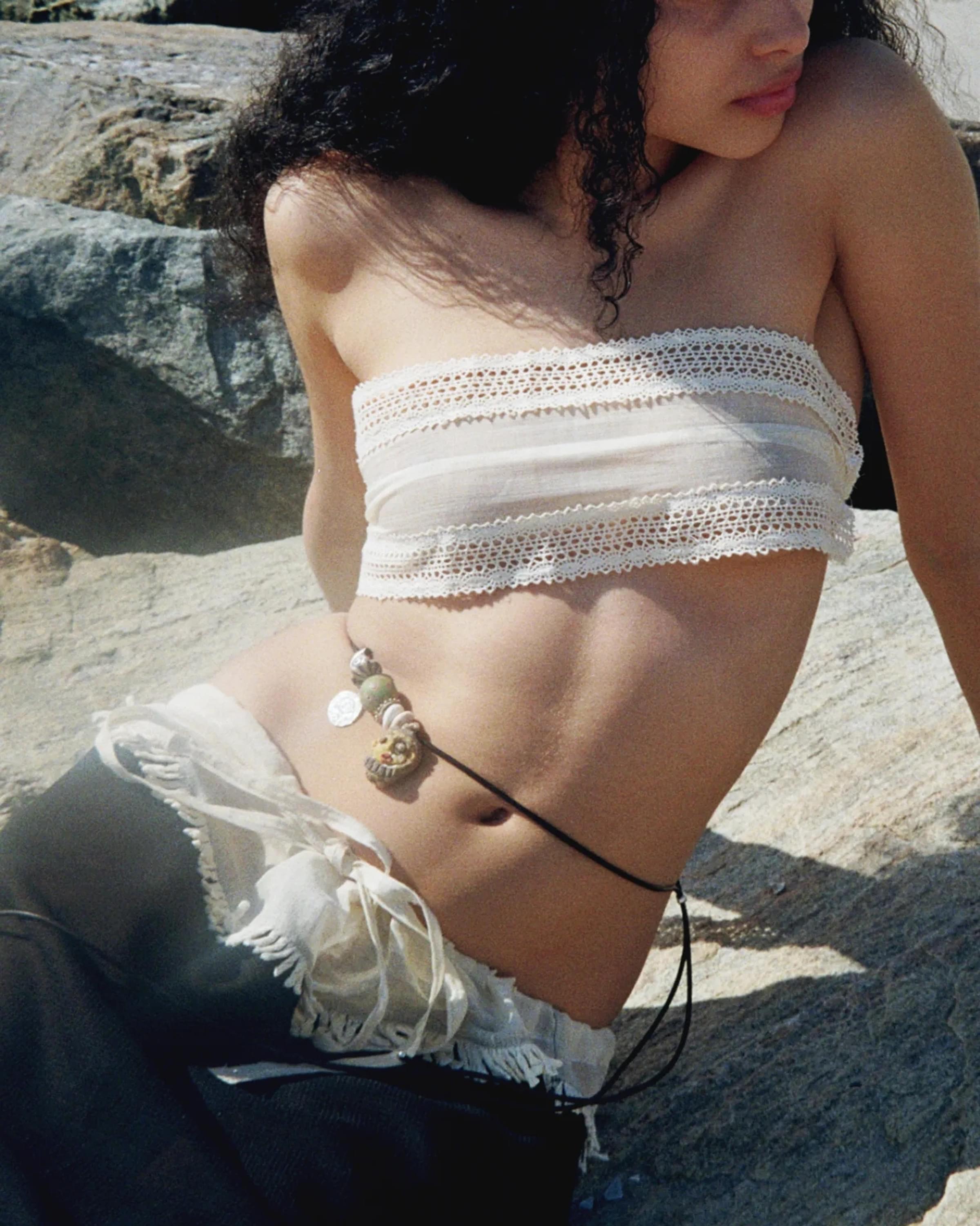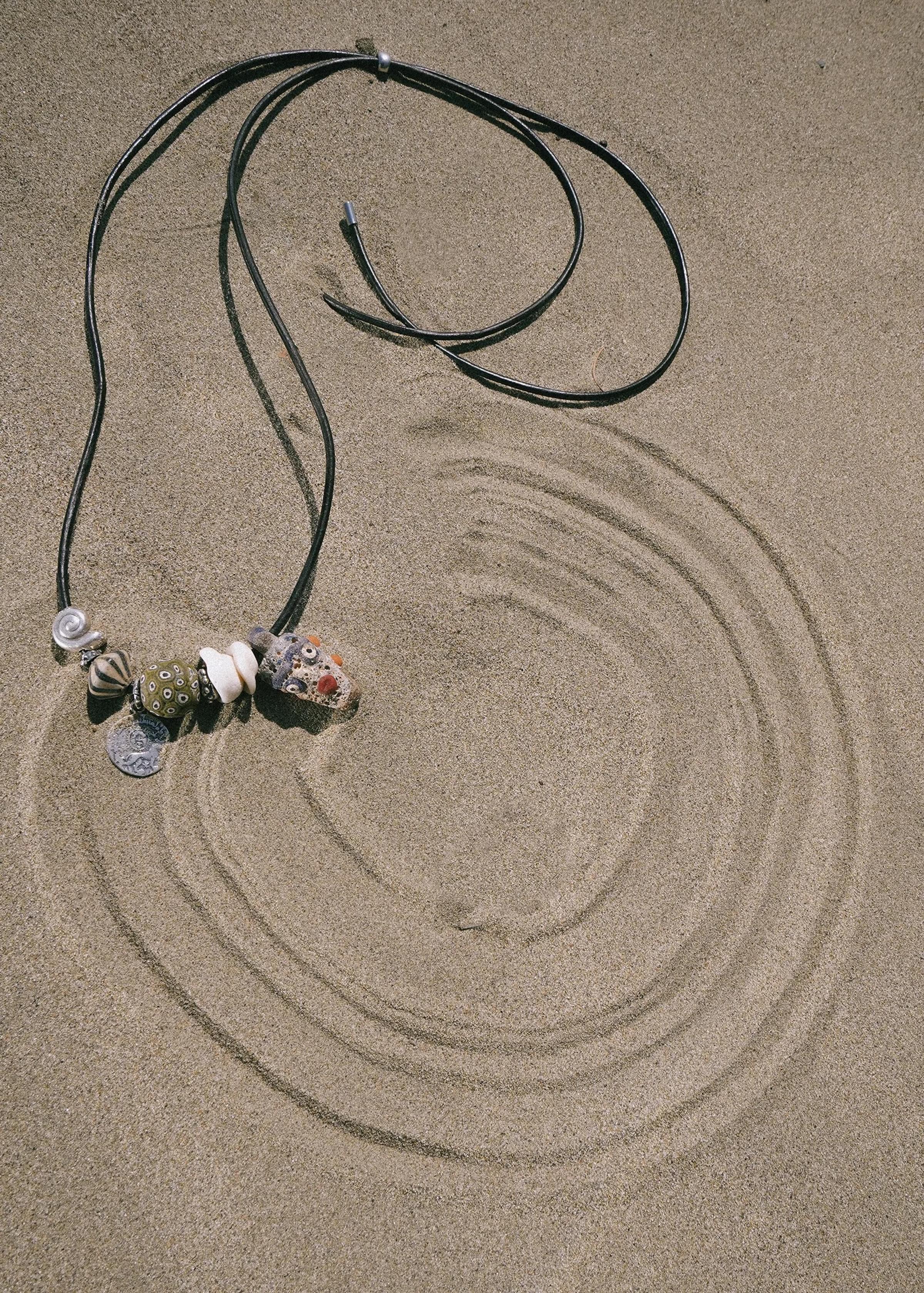 You recently shared a post on your social media that was a tribute to lace. Quote, "Lace was predominantly worn by my ancestral mothers, I channel these women when I can." How do you channel this in daily life?
What I meant by that sentence is- in my design process as of lately, I feel like I've been channeling my ancestral mothers. Especially when I play tango or flamenco. I see lace and feel this sadness, almost like a memory of some sort. I've been using music as an outlet of expression for my next collection.
What is the most reached for thing in your closet?
My silver jewelry and as of lately, sweatpants.
What do you wish the future to embody for your business as your work and artistry continues to grow?
More exposure for Latinx artists, especially in fashion.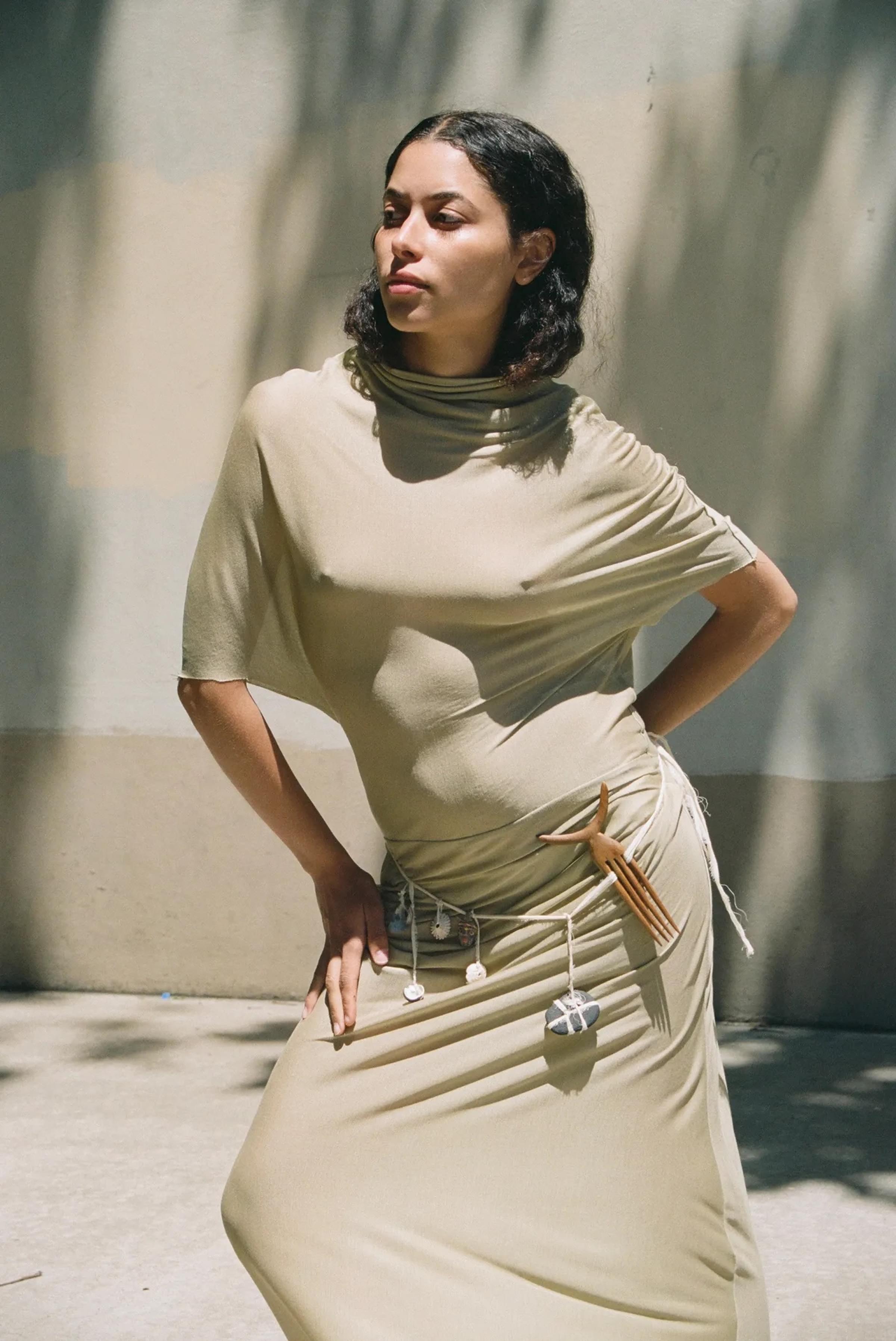 What are some other designers exciting you at the moment?
This is a tough question. I don't feel like I've seen anyone who excites me at the moment but I love Kostas Murkudis. He isn't a new designer, but someone who's work I love and find interesting.
What piece of advice have you received that feels particularly resonant as of late?
A friend was sharing a moment she had with her dad when she was learning how to drive and it really stuck with her. It stuck with me too. He told her, "Look straight ahead, don't look at your peripherals".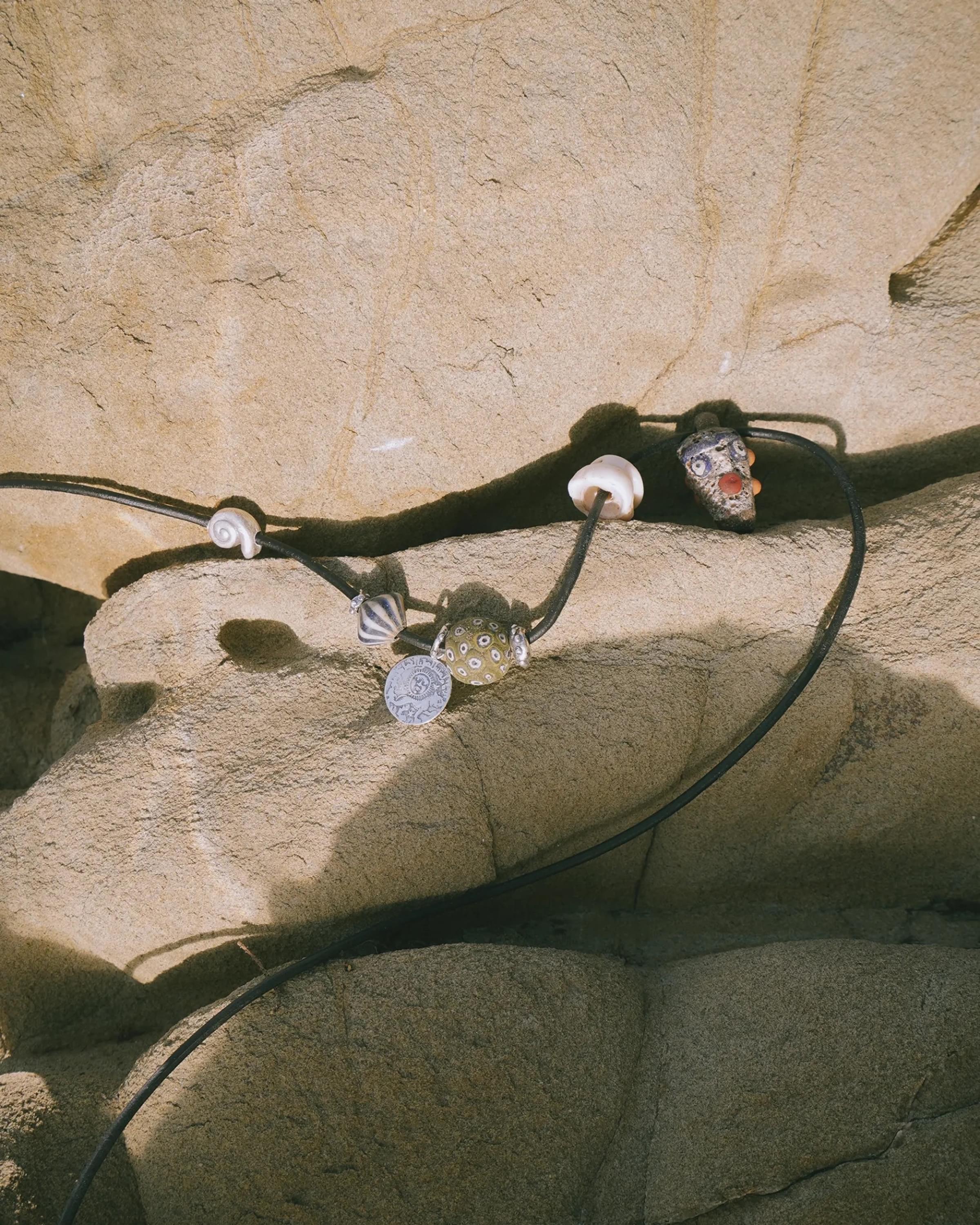 Want your own Catalonia belt? Enter our giveaway here!