August 24, 2021 — Interviews
Written by

Halee Hastad
Mother of two, owner of Bohème Goods, and all things style savant, Sarah Shabacon has left her mark on the world of online thrift and vintage retail.
Dressed in neutral tones and with a seemingly effortless pose, Shabacon can be seen in front of a solid beige backdrop flauting simple styling and consistently chic product. It really is no surprise she nearly sells out of entire collections on any given drop.
Shabacon works out of her dreamy Vancouver, BC townhouse, and has most recently ventured into designing and manufacturing her own line of ethically made clothing in addition to selling her top-notch secondhand finds. It's a wonder how she balances it all, and with such grace and purpose.
It goes without saying, but I adore everything Shabacon does, so was thrilled to be able to talk with her for Noihsaf Bazaar earlier this Spring.
Tell us a bit about yourself - what does a day in your life look like?
I'm a mother of two really cool and kind boys, Isaac & Ziggy, and a designer / vintage curator. We live in British Columbia, Canada with our two dogs and my beautiful Bob Marley doppelganger husband Ryan.
On a good day I wake up my sons, we make breakfast together and I drop them off at school. I then go source vintage, photograph new styles or pack orders and then pick them up, make dinner, tidy the house and get them to bed. On one of THOSE days however...neither son wants to go to school, I'm too tired to argue with a six and eight year old in a pandemic and we go to the cafe, come home, they build Lego and I ignore all housework while I pack orders. Working from home isn't glam by any means but it also isn't terrible. I'm definitely happy.
Could you describe some central tenets of your lifestyle and business? What principles and values do you live by?
First and foremost is empathy and integrity. I refuse to work with anyone who shows blatant disregard for marginalized communities and am sure to be clear on important matters both in my personal life and also via my business platforms. I don't worry about losing customers or money by condemning white supremacy on my Instagram page or by turning down a stockist with accusations of discriminatory behaviour. I have boundaries I am proud of and with that comes integrity. This is something my sons see and we talk often about empathy for our fellow humans and having integrity in all that we do because without either of these traits, how are we able to make a positive impact on anyone but ourselves?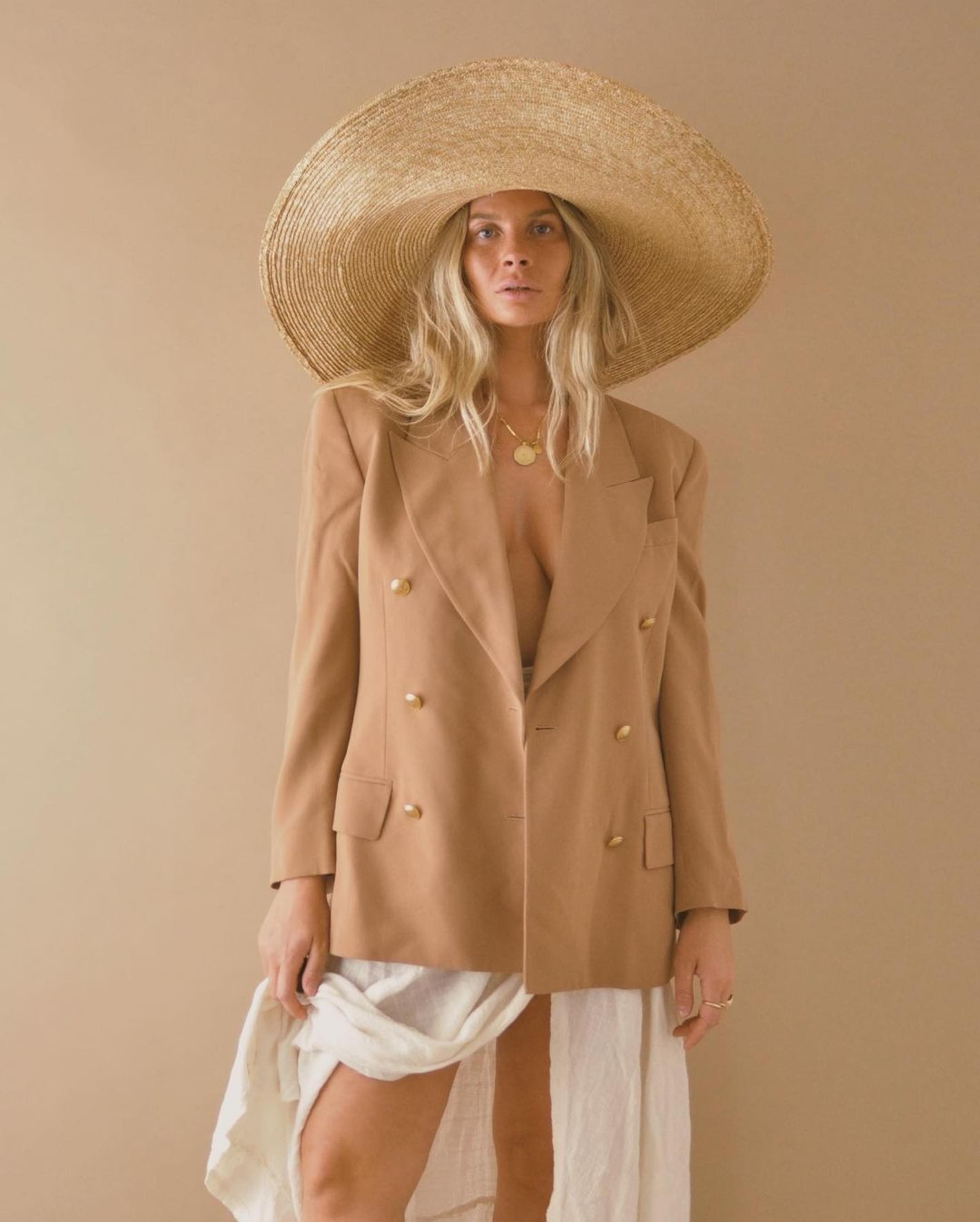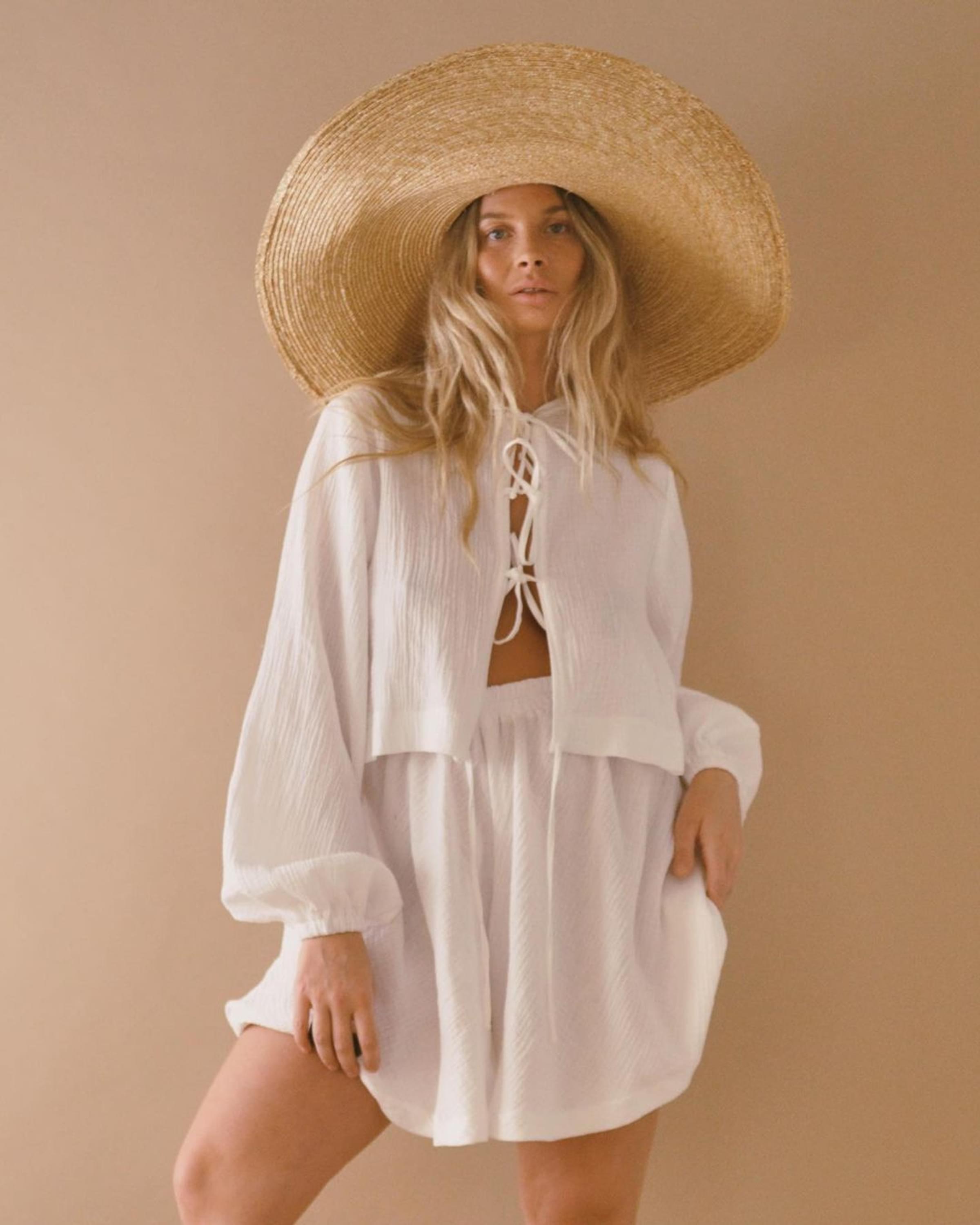 You're a mother and a business owner - what are some of the challenges and greatest rewards that come along with the work you do?
The most challenging is definitely not being able to have strict hours, no matter how many times I try to set boundaries for myself, I always end up trying to squeeze in more time in hopes of the ever-elusive idea of 'being caught up'. The greatest reward though is being here in the morning and night and having been able to spend every day with my boys since they've been born.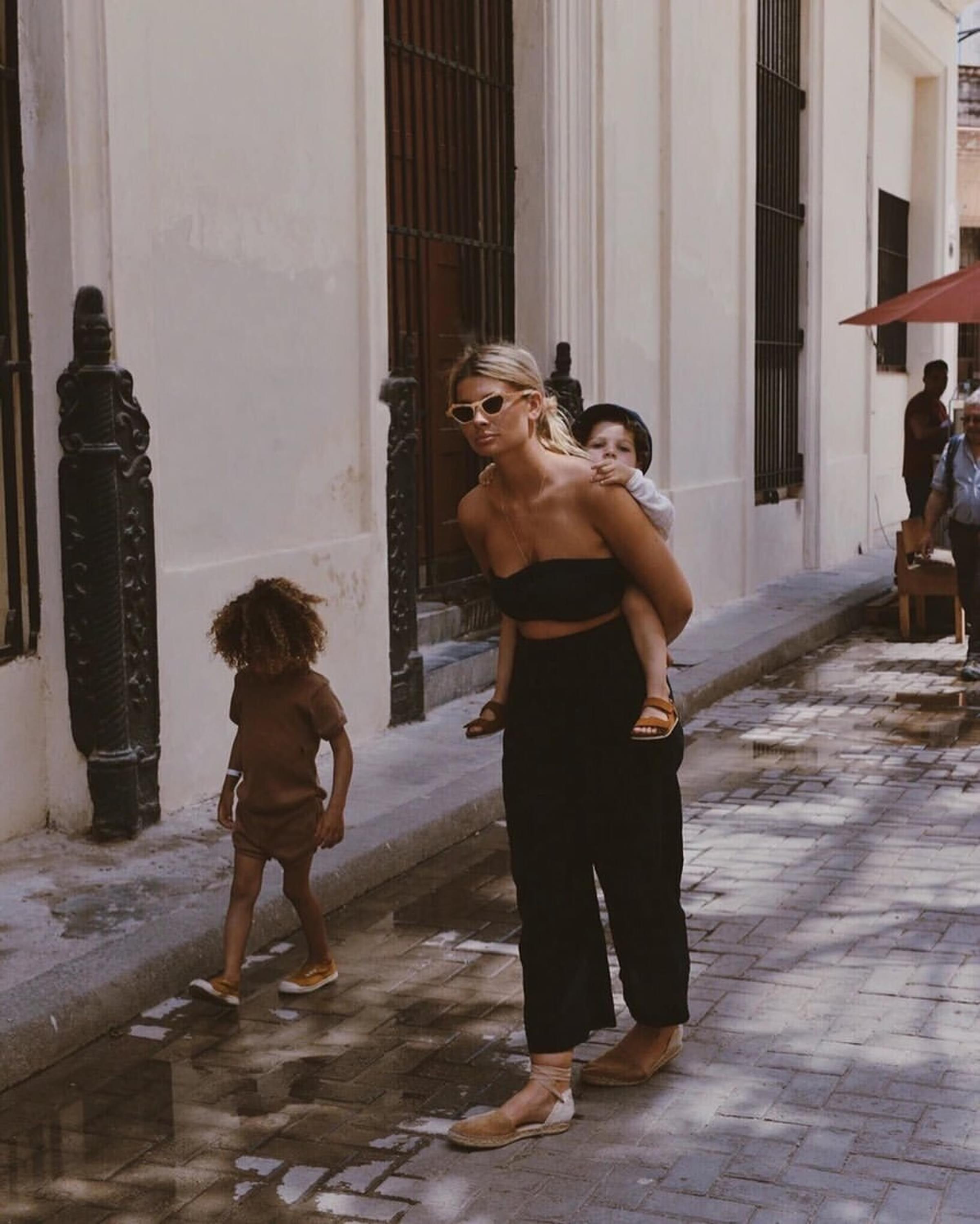 You have impeccable taste - were you lucky enough to be born with it? How have your tastes changed over time?
Thank you! I don't think there is a humble way to say it, but I was just born with it, haha. I've never studied or put much thought into what I curate for my wardrobe, home or Boheme. If I'm visually drawn to it, I go for it and fortunately what I like has been well received in my line of work! I evolve over time as I gain new interests and find new inspiration and I believe that is natural and part of the fun of growing older.
What was the vision when you started Bohème and how has it evolved?
I wanted to create an extension of my own wardrobe and create a community that appreciated the uniqueness of vintage and wanted to find alternatives to supporting fast fashion brands.
What was the transition from selling vintage and thrift to also creating your own line like?
It took a few years of being too nervous to begin and not wanting to pester anyone with questions but I finally went for it in January 2021 and asked my tailor Carmen (the most amazing woman!!) if she could sew me some samples from sketches I had. We started off using thrifted cotton sheets and once the designs looked good, I ordered fabric. I photographed them at home in my living room a week after a global pandemic was declared. I am forever grateful to my customer base because they are the reason my family and Carmen's made it through last Spring and Summer. She was forced to close her tailoring shop and the film industry shut down (my husband's career). The timing that at first felt like a disaster ended up being a huge blessing. I've since been able to work with a Vancouver-based manufacturing team who sew new collections and I work with Carmen and her first employee Servan still on new designs and made to order garments.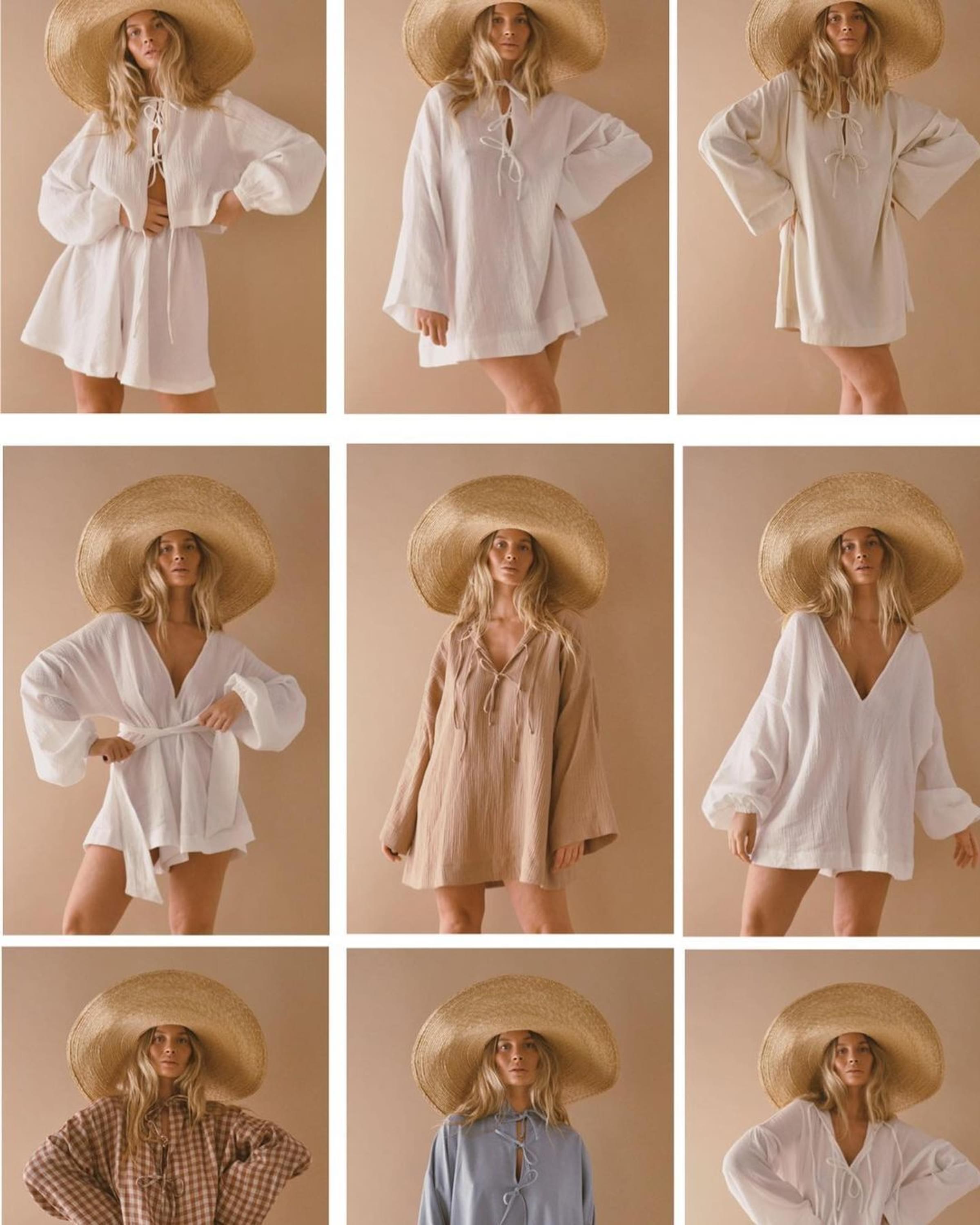 Do you have a big goal for Bohème going forward? An item on a high shelf, if you will.
To be seasonless in a sense. The fashion industry is so fast paced it feels like even as a slow fashion label, it's still far too fast to be practical or sustainable. I don't have the experience nor do I want to release a new collection for each season, I want to design silhouettes that can be worn in more than one season and aren't 'gone forever' within a matter of months. It's also a lot of pressure to put on a consumer to release a collection and expect them to be able to afford all their favourite styles during that time. I want to inspire my customers to create a conscious wardrobe and one that they can be proud of and not stressed out over.
What is your thrifting method? Can you just look at a rack of clothing and immediately see what you're interested in, or do you sift through things with a close and careful eye? What would you recommend to someone who is new to thrifting?
As I walk down an aisle my eyes look ahead and if I spot something I put my hand out to feel the fabric and make sure my eyes aren't deceiving me haha, if it feels as good as it looks I take it off the rack to examine and pop it in my cart. I've been doing this for 20+ years and my mum taught me about fabrics and what they feel like so I recommend looking at the content labels of pieces you find and learning how to tell silk from a polyester, acrylic from wool and so forth.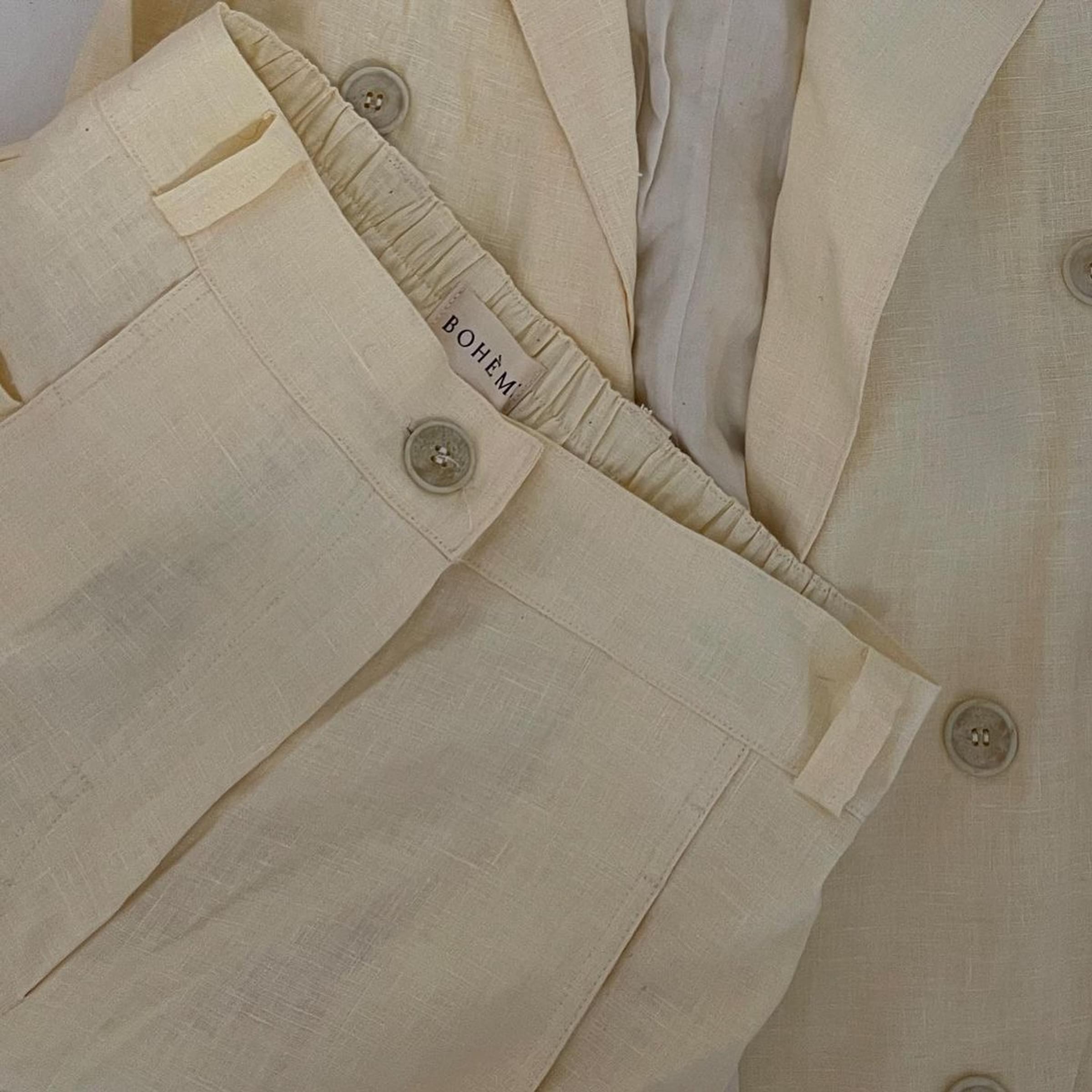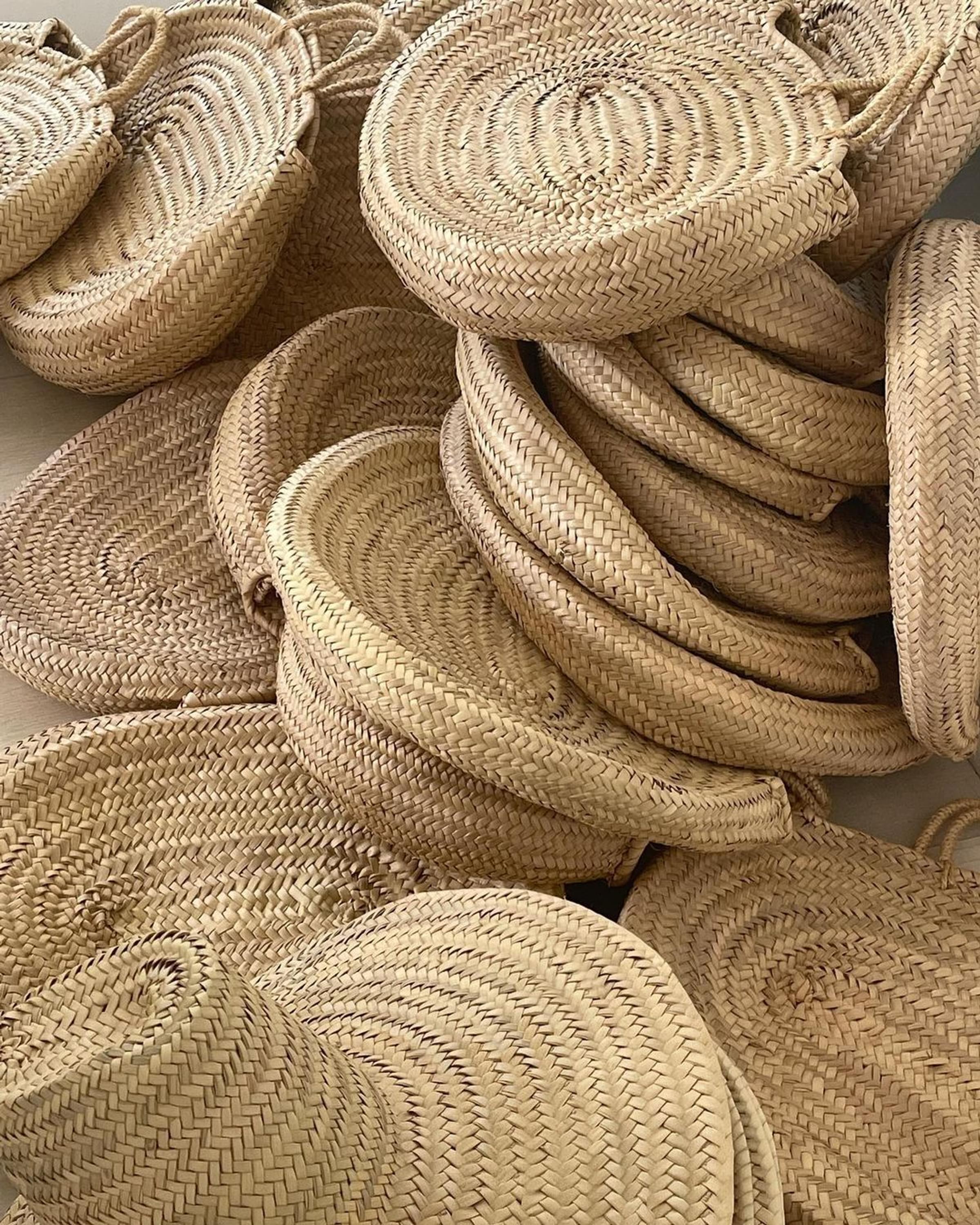 What about buying secondhand feels relevant to you and why?
It's a necessary part of caring for our Earth and being able to access fashion without the original price tags attached. It's also fun!
Do you have any special Noihsaf Bazaar scores?