Who are you? Tell us a bit about yourself!
My name is Ravena (@goldylocks__). I was born in Minneapolis, but my family is from India. I'm currently working as an environmental project manager and run a tassel brand called Empressed Threads (@empressedthreads). My favorite things in life include thrifting, slurping oysters with friends, soaking in the sun, and bouncing around town for concerts or art shows.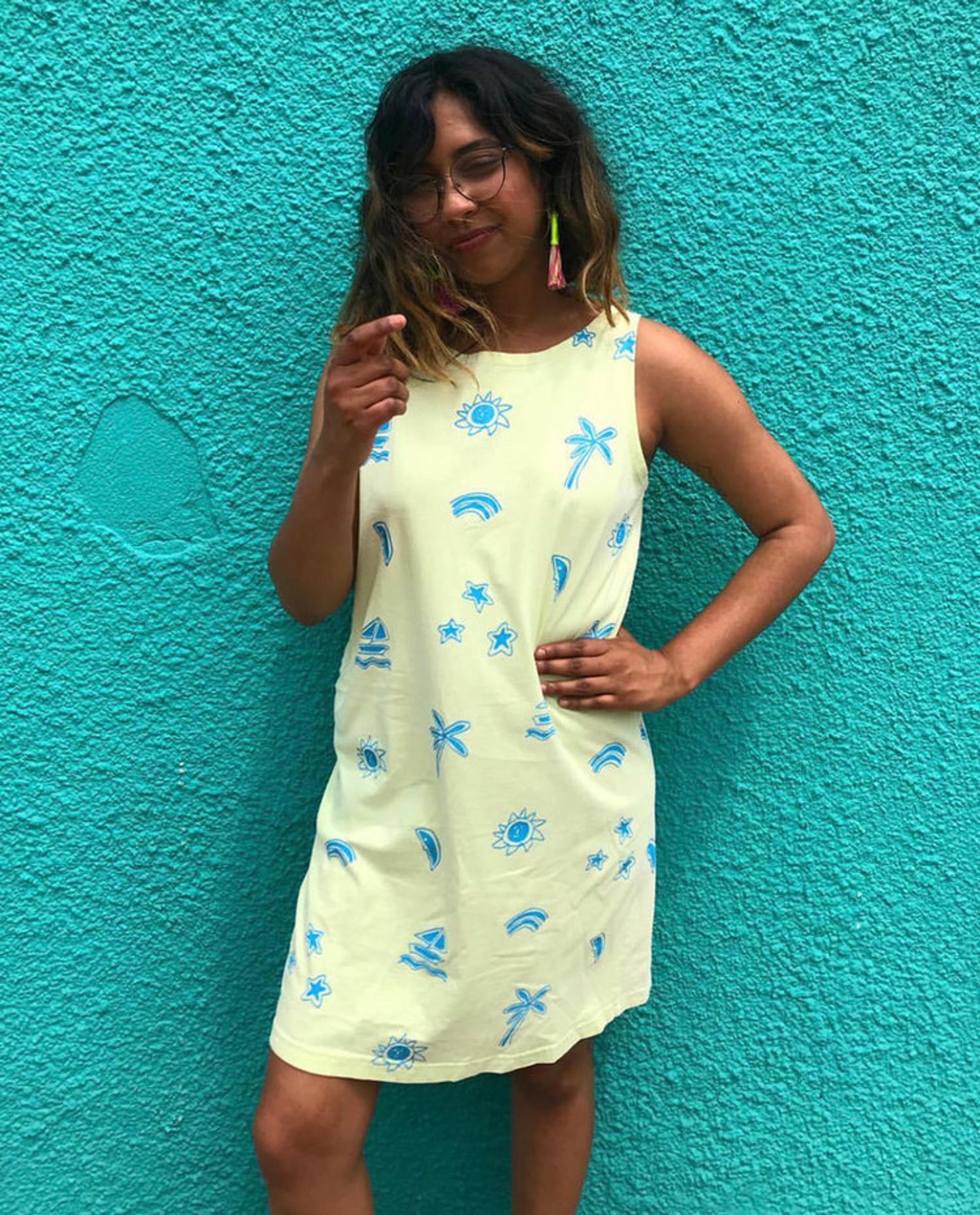 What determines your style? Where do you find inspiration?
I was taught at a young age to never put myself in a box regarding passions and I think that I look at my personal style in the same way. If I want to dress like a cowgirl one day, I'm going to! I'll wear a minimalist monochrome taupe look the next, and then a radically embroidered cotton dress another day. My style is determined by the fact that life is too short to overthink it and that if you feel beautiful, you will always look beautiful.
My biggest inspiration lately has been to take notice of colors and patterns that find their way to me on a day-to-day basis. Blues, greens and pinks have been following me a lot lately...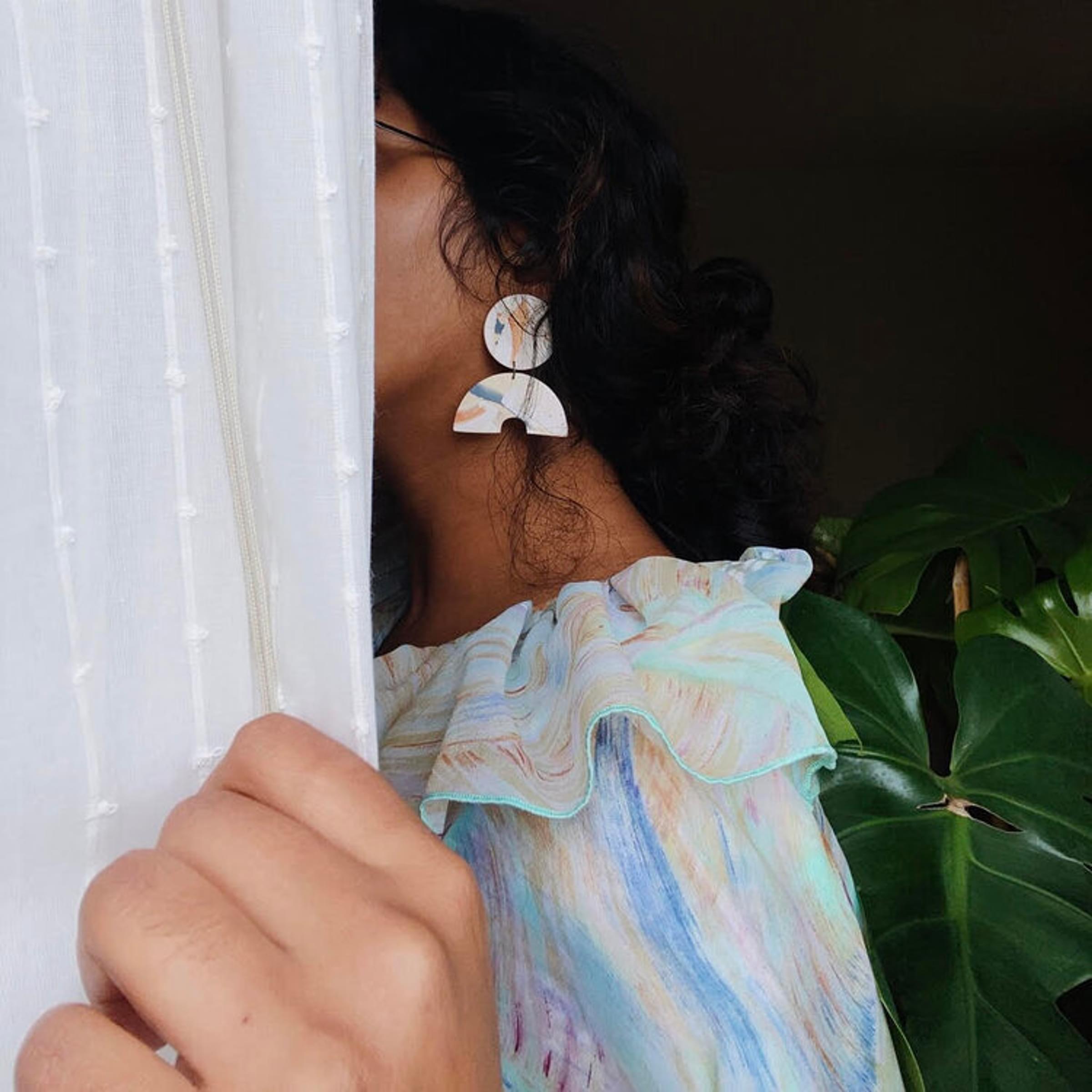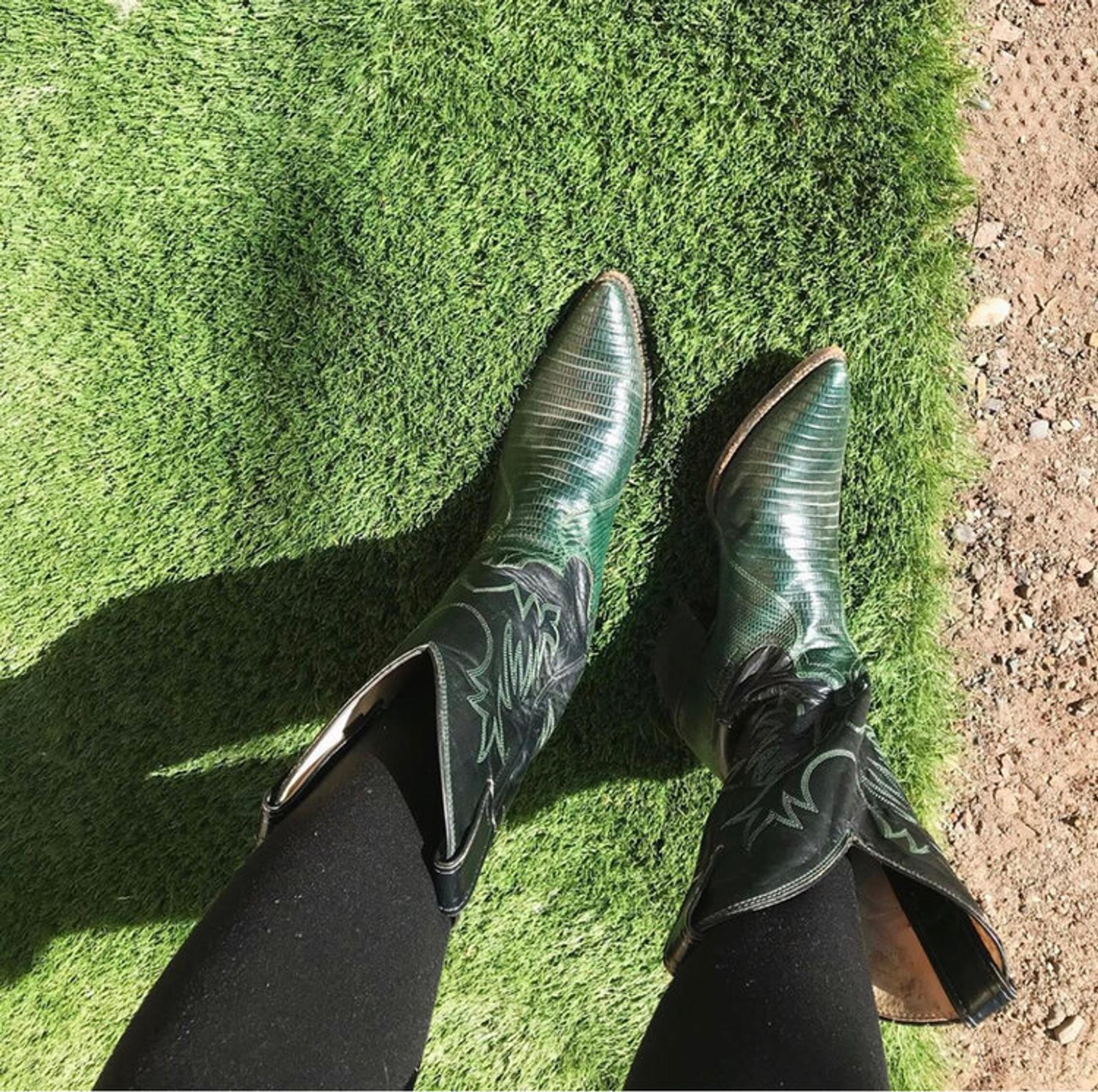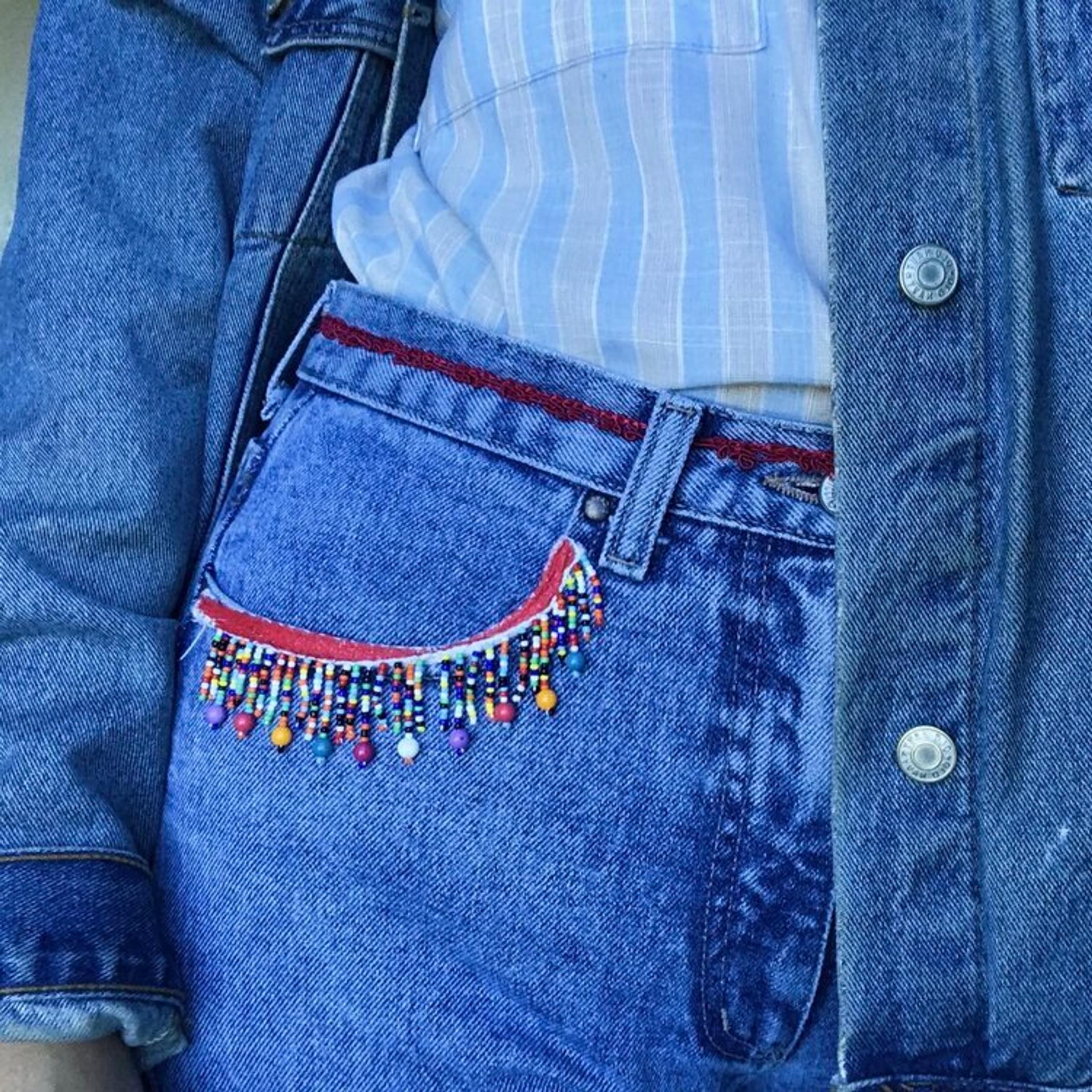 Who is someone's style you emulate?
I try to emulate about 100 people at once, and I think that's what has morphed into my personal style.
But I would say my biggest and most steady icon has been my mom; colorful, confident and bold.
What designers are you loving these days?
There's Ashish, whose looks I would copy & paste into my wardrobe for the rest of my life.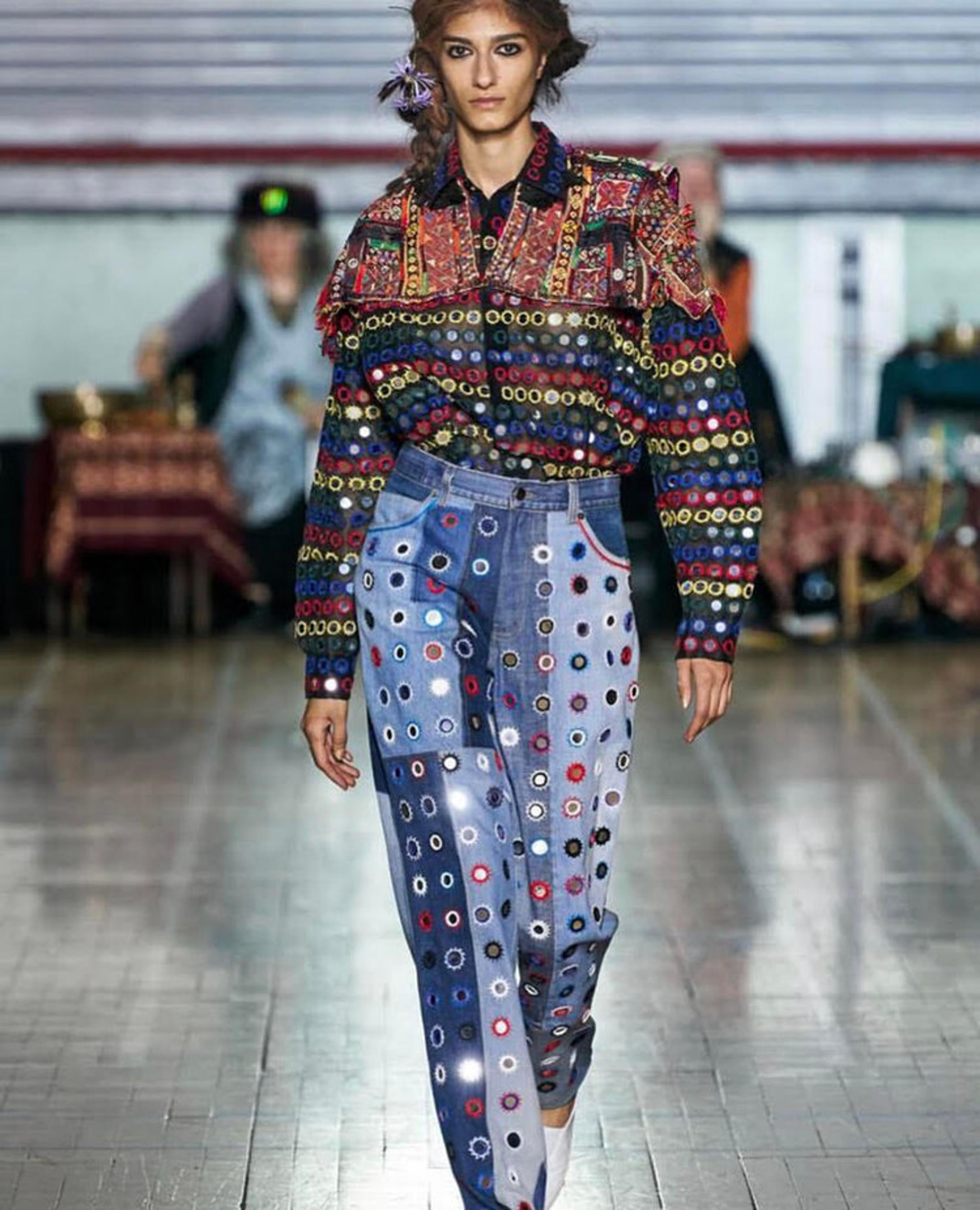 The Issey Miyake Spring Summer 2020 presentation was honestly out of this world. I really enjoy designers who focus on being playful, colorful and inclusive.
Lastly, I hope to own a piece from ALL Knitwear by Annie Larson someday :-)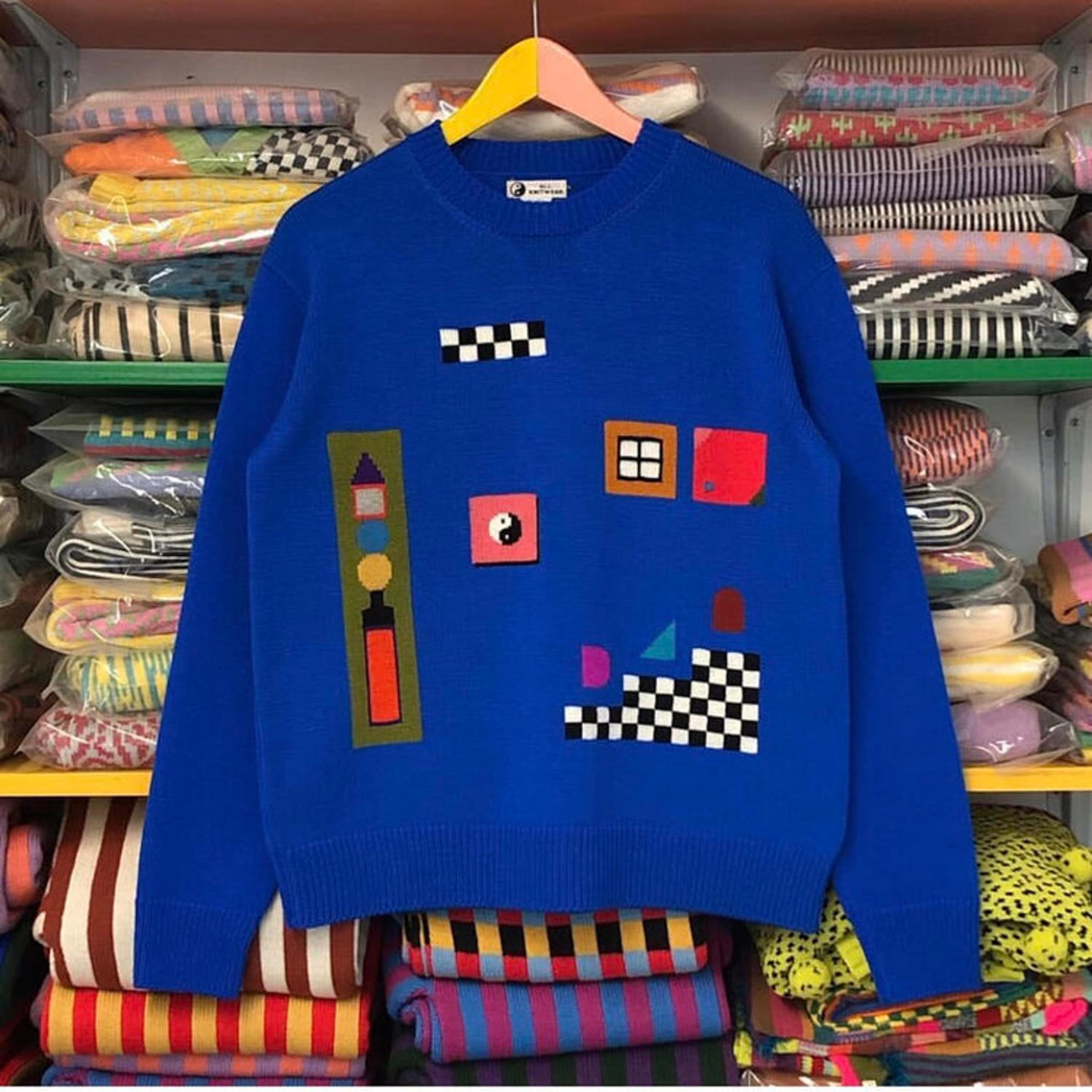 What is your favorite Noihsaf score?
Definitely this fuchsia hand-knit sweater I scored on Noihsaf Vintage.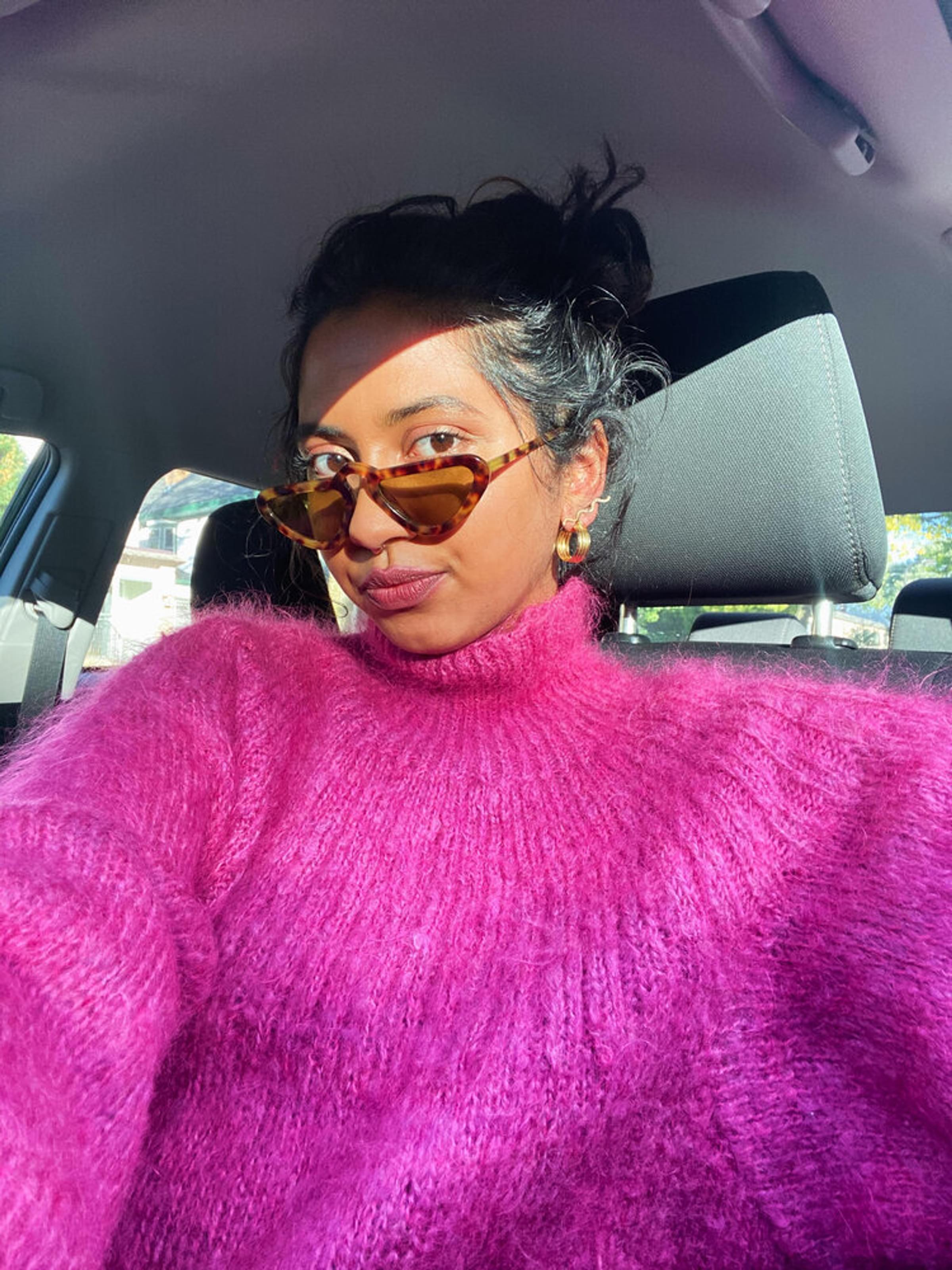 Or is this gingham wrap dress. I just love the sleeves and the way it makes me feel!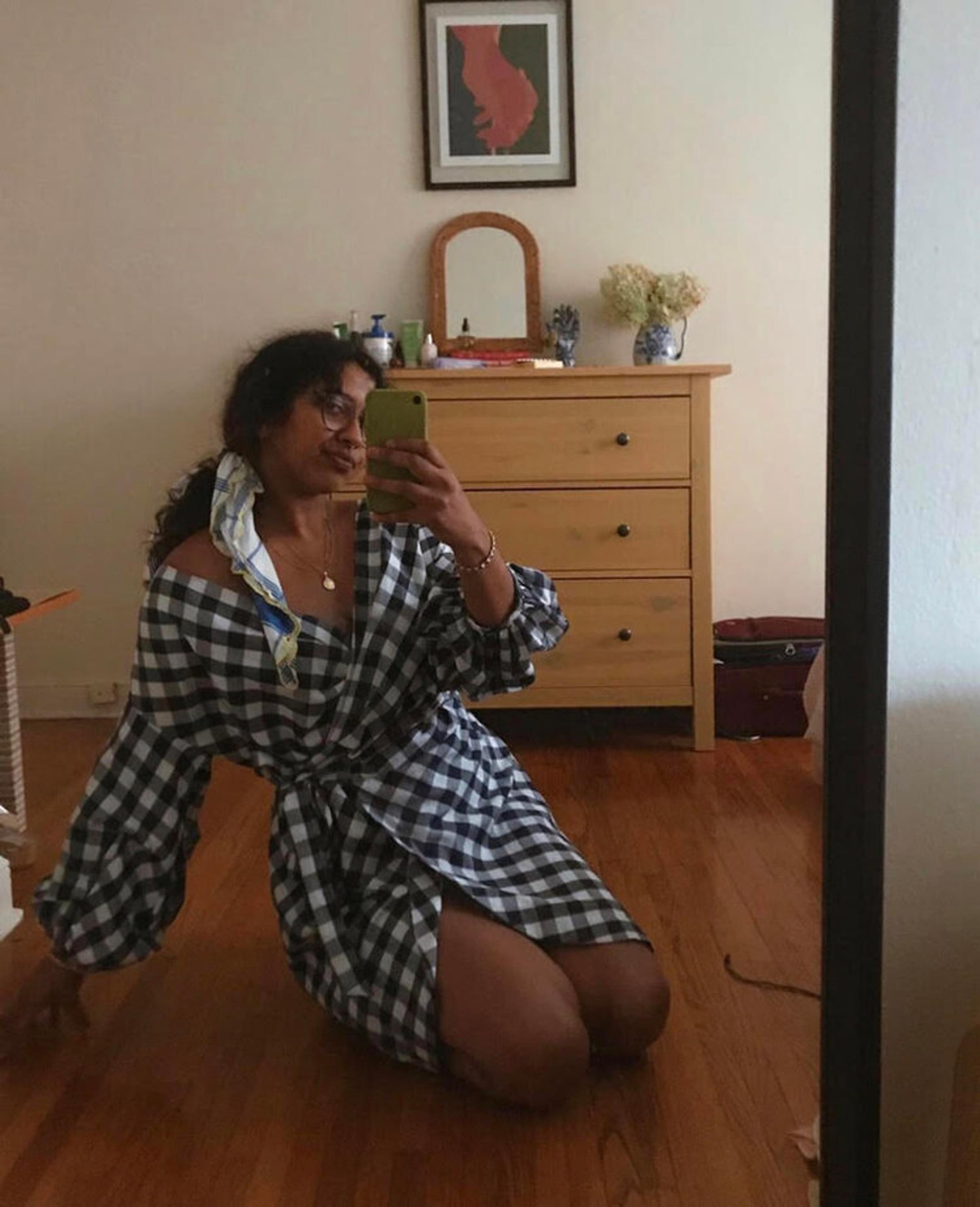 Picture this: Michelle Obama likes your ideas and wants to meet you for coffee. YOU. ARE. STOKED. You get to a coffee shop, sit down, then BAM, the server accidentally spills black coffee in your lap. Thankfully, next to you a dried out wishbone from an old chicken is on the seat next to you. You grab it, and break it with server. You have the longer side! You wish for a new outfit…..
What outfit do you wish for (head to toe):
100% this look by Ashish and modeled by Steve Lacy: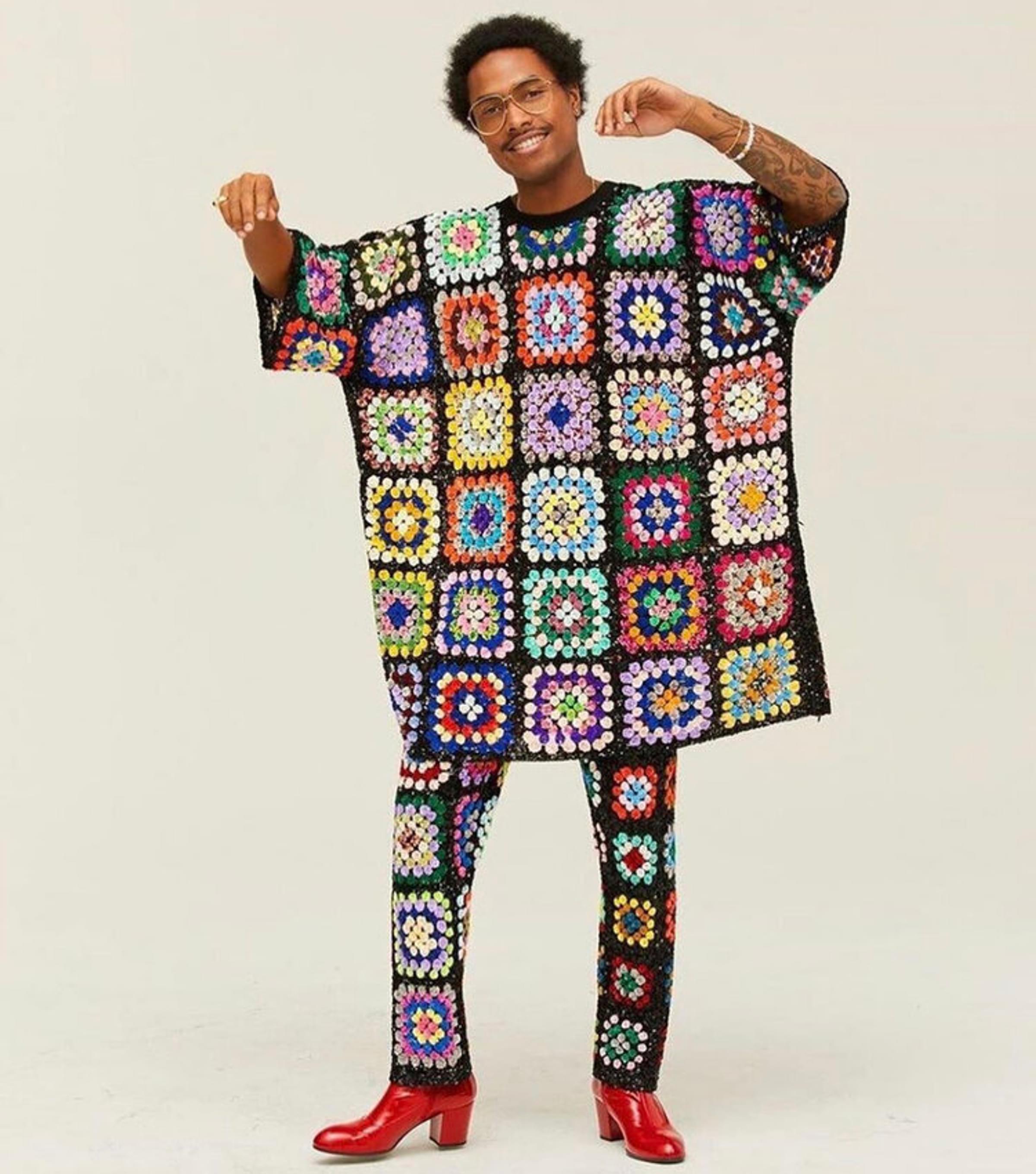 What is playing on the stereo as you dress yourself?
Frank Ocean, to calm myself down from the situation and then a quick burst of Princess Nokia to pump myself up.
Thank you Ravena!