Who are you? Tell us a bit about yourself!
My name is Peter Witrak, I make music and visual art. I used to be a professional dancer. My band's name is Tender Ness, something we need more of in this world! We released the album Blues and Oranges in 2016, and we're currently in the studio finishing up a new EP. I also design colorful paper mobiles for homes and businesses.
I'm drawn to a "mod" kind of look, androgynous, clean-cut but with an edge. I'm inspired by a lot of 1960s pop culture, musically and otherwise: Serge Gainsbourg, Jane Birkin; but also 1940s film noir: Lauren Bacall, Humphrey Bogart. They are such sexy shadowy warriors. I love the coupling of classy and street-tough, masculine and feminine, boldness and sensuality. Entertainer and transgender activist Justin Vivian Bond often says: "Glamour is Resistance", meaning that dressing with verve can serve as actual protection, like a shield of confidence, in this day and age when the president enables and encourages everyday violence. Might as well look fabulous.
Having grown up in the Minnesota tundra, I've always craved warmer climates, and beach culture; I've been known to have a weakness for sunglasses, and an affinity for vintage European men's swimwear and 1970s tennis shorts. I am an advocate for men (or any gender for that matter) showing off their legs!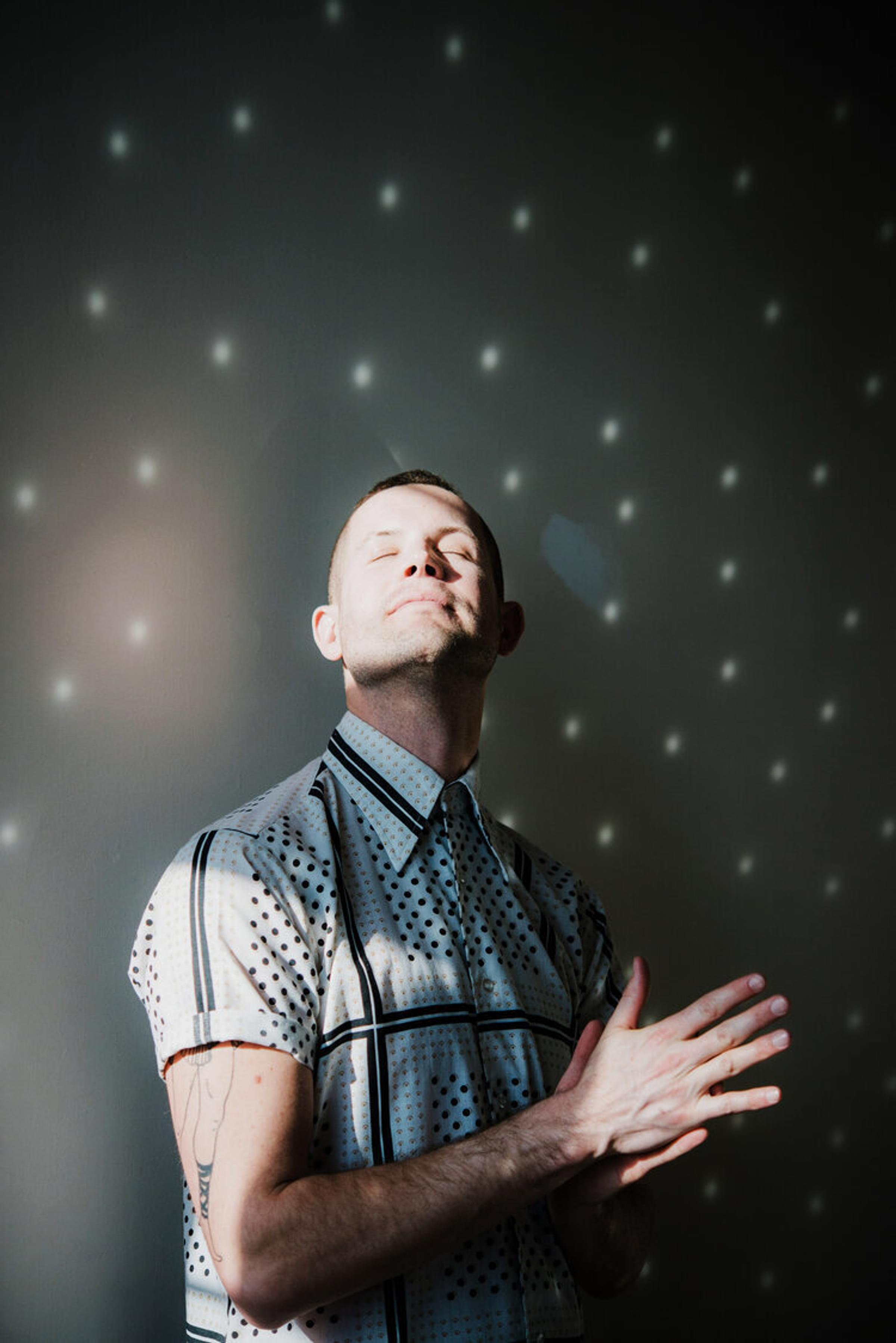 Who is someone's style you emulate?
Kate Lindello, founder of Noihsaf Bazaar [he was not paid or threatened to say this. promise] and dear friend. She's got a knack for pairing the super chic with the totally unexpected. She finds absolute delight in the bizarre. In Duluth Minnesota she is my style comrade, dressing up to combat the rather long, parka-swaddled winter months.
What designers are you loving these days?
I admire both men's and women's Dries van Noten and Marni; Walter van Beirendonck is always totally wild and playful. Random vintage designers too, who typically go uncredited. Now there are so many great independent designers who I'd like to know better.
What is your favorite Noihsaf score?
A plain basic red "Jerzees" men's athletic sweatshirt, a little used, and perfectly good. I ended up cutting the sleeves off, and I most recently wore it to my mother's 70th birthday party.
What outfit do you wish for (head to toe):
The androgynous "le smoking" tuxedo by Yves Saint Laurent, in the 1975 photograph by Helmut Newton.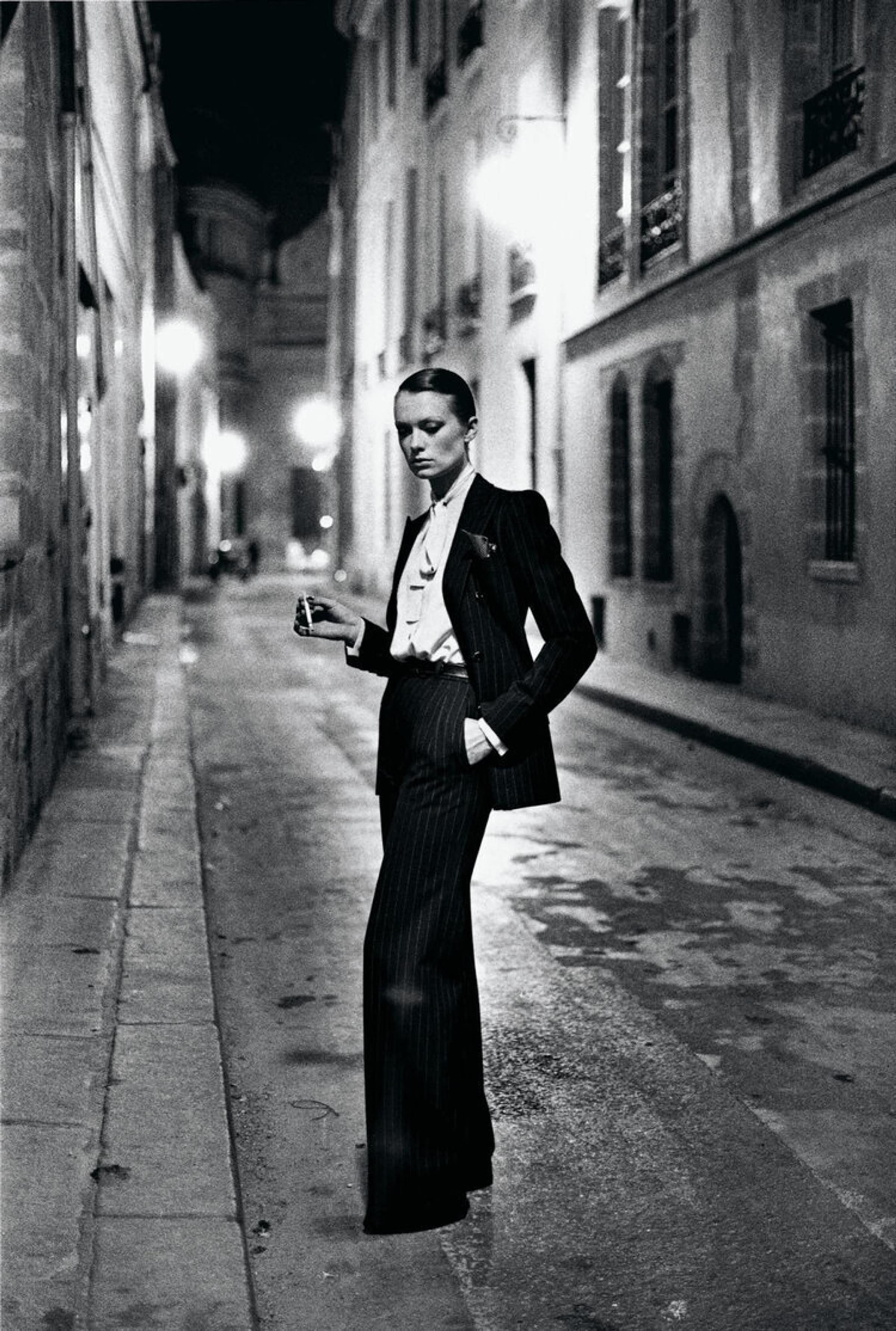 Picture this: You are at a local bookstore and pick up The Pulitzer Winning book LESS. You start reading the back of the book that says, "You are a failed novelist about to turn fifty. A wedding invitation arrives in the mail: your boyfriend of the past nine years is engaged to someone else. You can't say yes–it would be too awkward–and you can't say no–it would look like defeat…" Suddenly you are transported INTO the story. Only that in this story, you show up to the wedding looking the best you ever have. WHAT ARE YOU WEARING?
Oh la la. So much drama! Hmm, either this red Givenchy suit, or this trenchcoat look with hypercolor pants and patent leather boots all by Maison Margiela. I will tell everyone I forgot to wear a shirt. In any case, I'd be determined to enjoy myself, like Mrs. Peacock says in the movie Clue.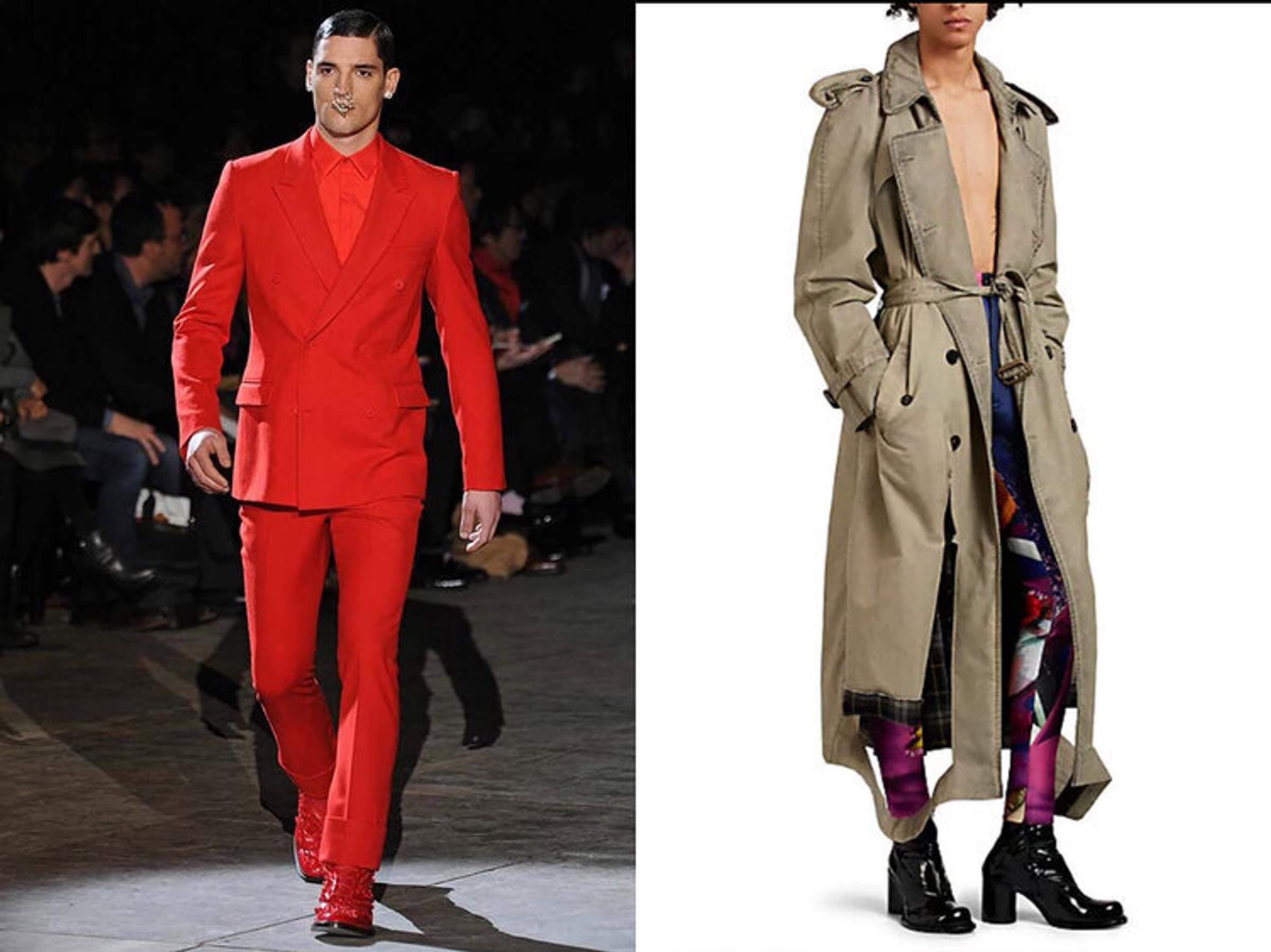 Thank you, Peter!