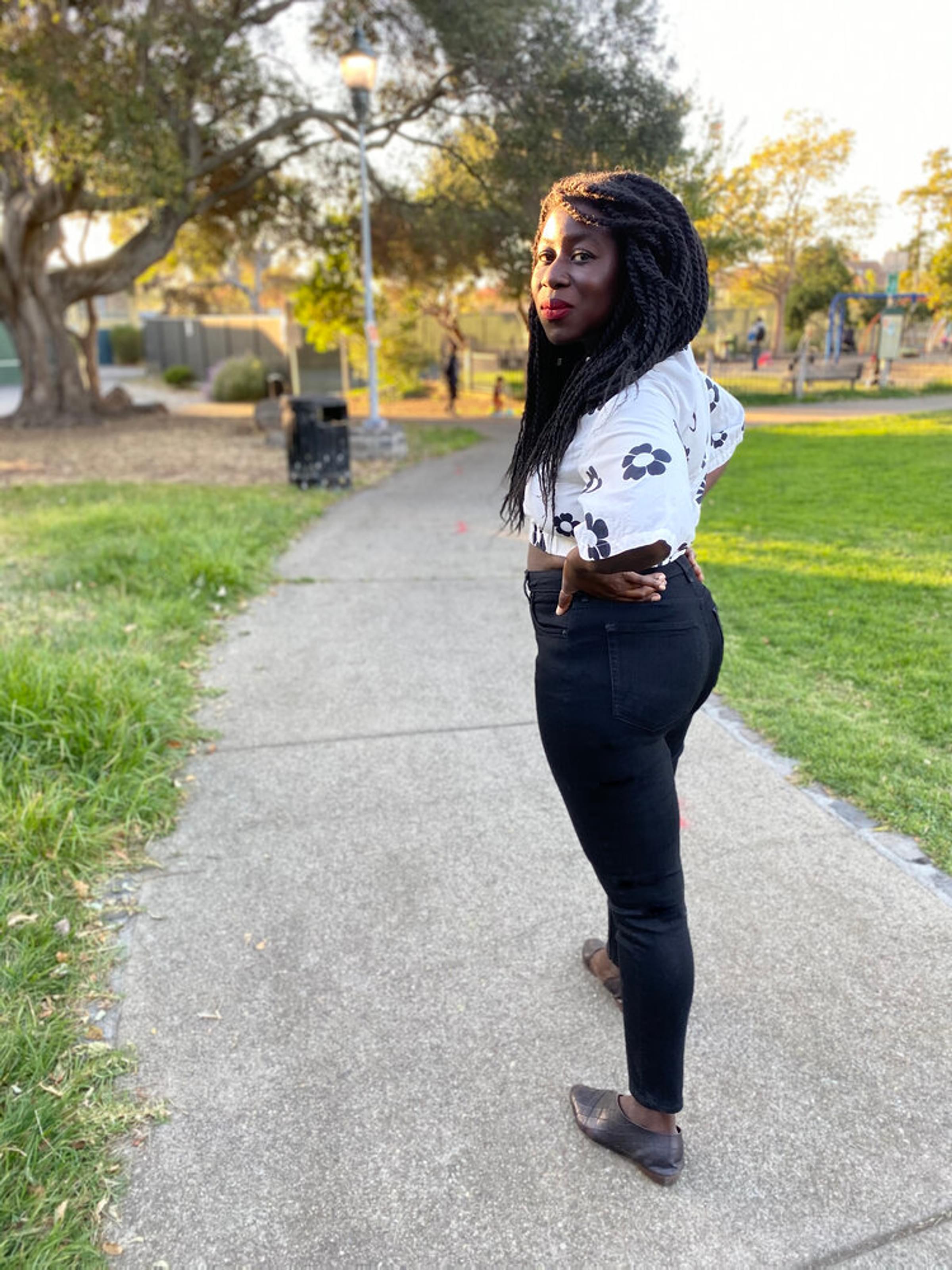 Who are you? Tell us a bit about yourself!
Hi, I'm Nana (@fiftyfootroman on Instagram). I live in Oakland, California, but I'll always call Minnesota home & my family comes from Ghana (🇬🇭). I'm a writer and editor and avid reader and podcast listener. I work for a startup because if you live in Northern California, they get you eventually, and also run the Instagram account @this_old_shirt, a curated community platform for people to share the stories behind their most loved garments (#thisoldshirt on Insta to be featured). I'm definitely a homebody trying to live that #hygge life, which makes it sometimes hard to make the most of my fabulous closet, if I do say so myself!
What determines your style? Where do you find inspiration?
Function is my primary consideration. I don't have a work wardrobe and an everything else wardrobe--most of my clothes have to pull quadruple-duty between work/life/casual/semi-formal. If an item is too fussy or can only be worn with one other article of clothing, then I tend to stay away from it. This is intentional, so that I'm not bringing things in that can't be worn multiple times. It's helped me to break up with shopping as an idle passtime, and has turned it into something I can enjoy by viewing it as a form of curation, and not just a snatch and grab of whatever is on-trend. Stay away from trends, kids. Do whatever works for you/your life/your body/your aesthetics.
My personal style is very clean and utilitarian with a pop of some sort--it could be a pattern, color, or style of shoe. I like things that are interesting and unique, because I don't like looking like everyone else. So it's a little off-kilter, a little gamine, and admittedly a little boring sometimes, but I like to look sharp and I'm pretty tough on my clothes so I like to be sure they will last. My parents are/were very stylish and that influences me to this day. I also have a deep appreciation for Jackie O. (so simple and classy).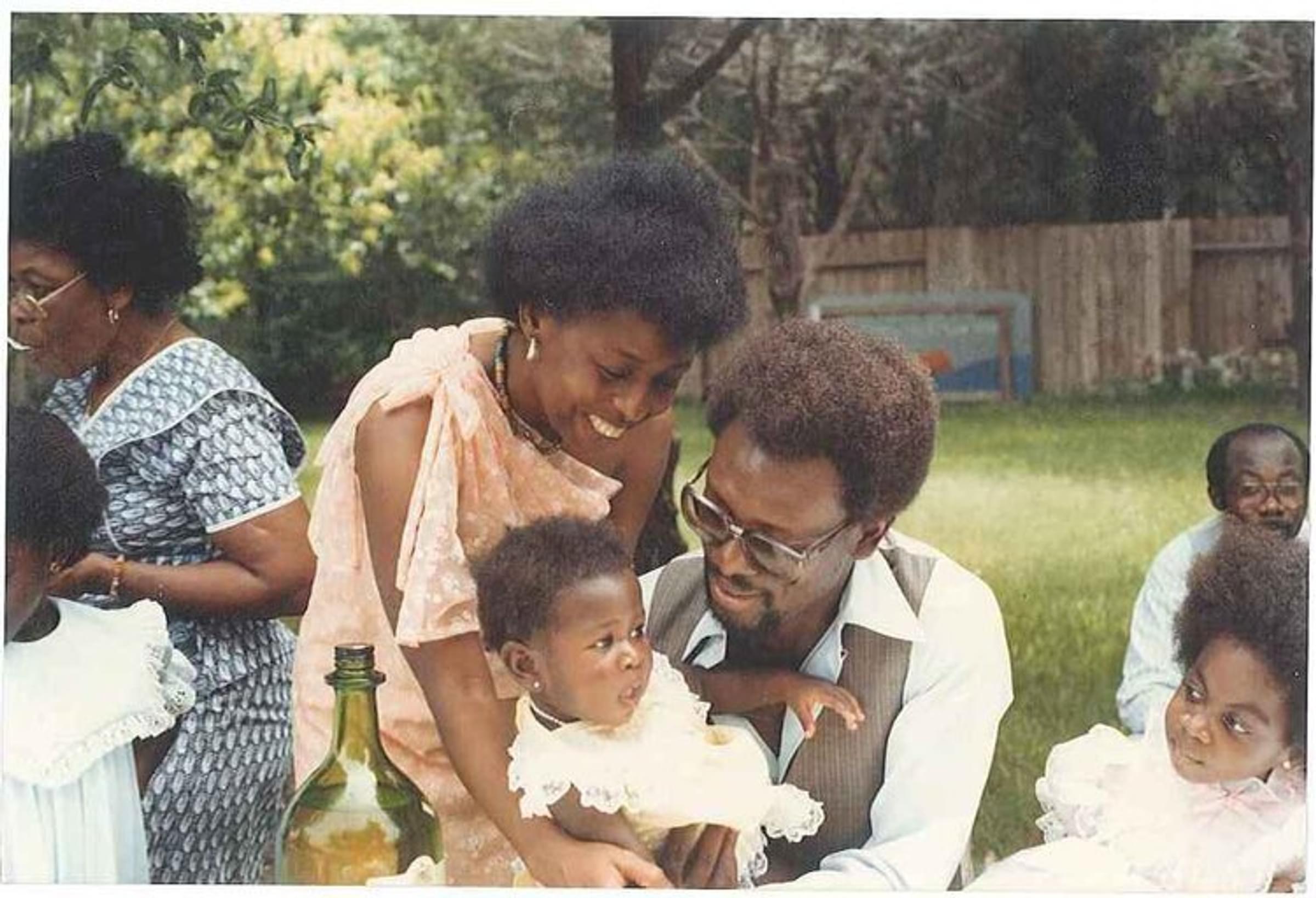 Who is someone's style you emulate?
I've recently realized that most of the time, when people say "you look great!" it means that whatever you're wearing/doing looks good on you, specifically & uniquely. So is it lame to say that every time I've tried to dress like so-and-so, I've ended up feeling uncomfortable? Trying to dress like whomever has always yielded less-than-desirable results, so these days I don't try to dress like anyone. I just try to dress like me & wear what I feel good in.
What designers are loving these days?
I'm heavy into minimal & sustainable style (fashion is fun, but not more fun than a healthy environment and fairly paid workers), and I prefer things made from natural fabrics with unique drapes and shapes. I've always loved that clean suiting look, too. I'm super into Complex Geometries, Hackwith Design House, Elizabeth Suzann, Mr. Larkin, and Zero Waste Daniel. I just learned about Millie and Lou, and I occasionally buy from Universal Standard--their sizing model works better for my thickness. I also FREAKING LOVE Horses Atelier, but I can't afford 'em just yet (if anyone from there reads this, can you hook me up? I will influence for you so hard).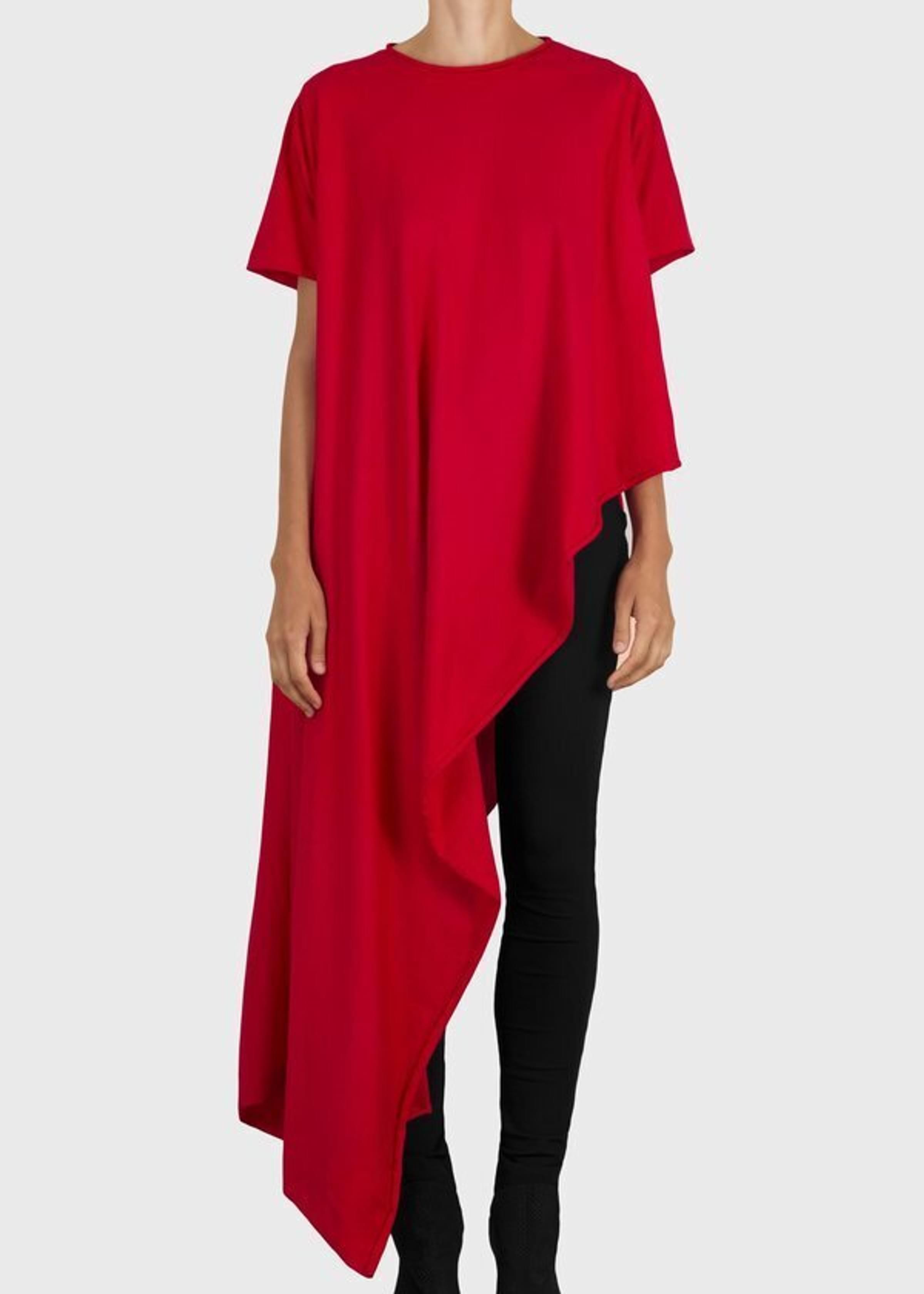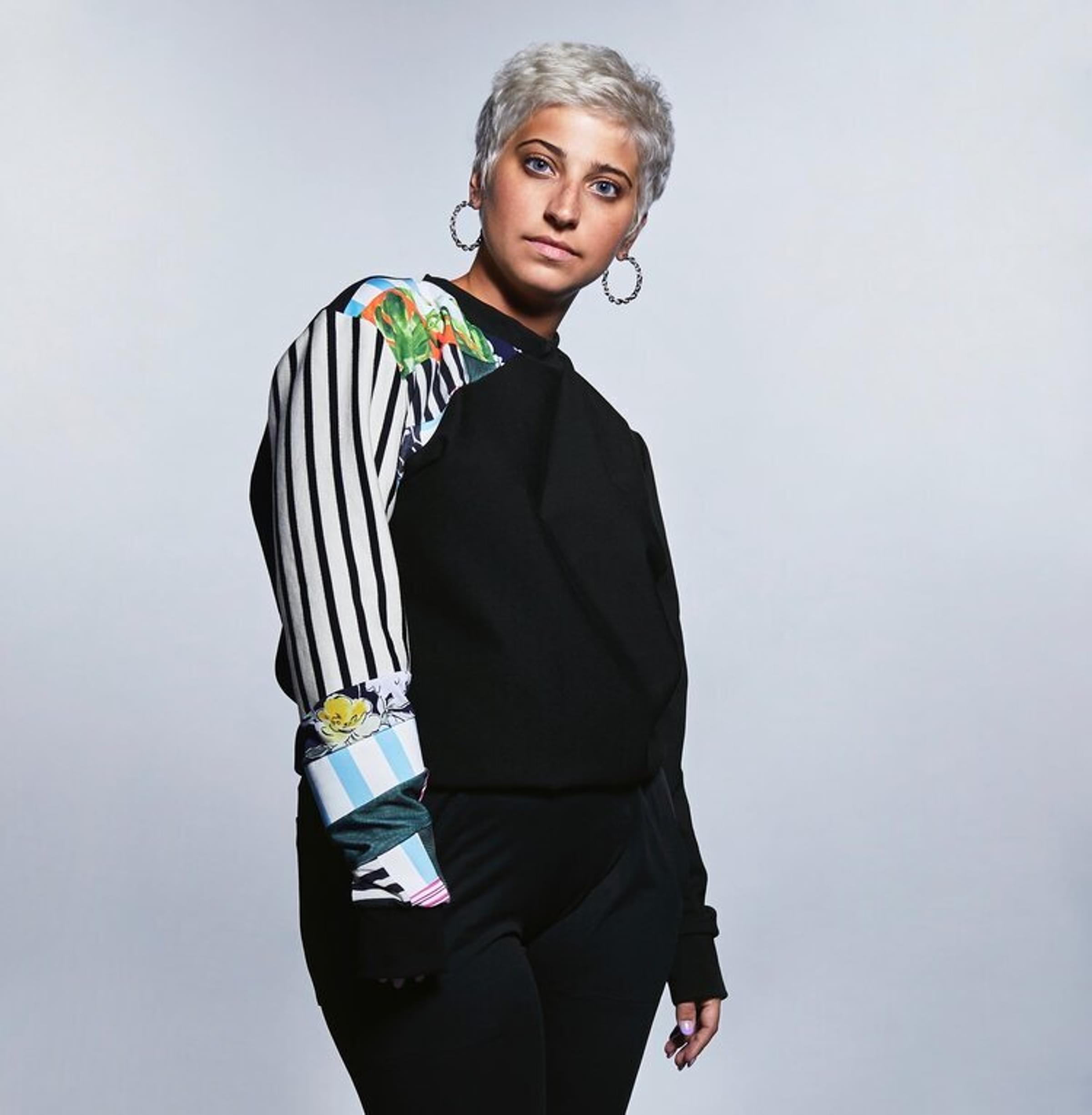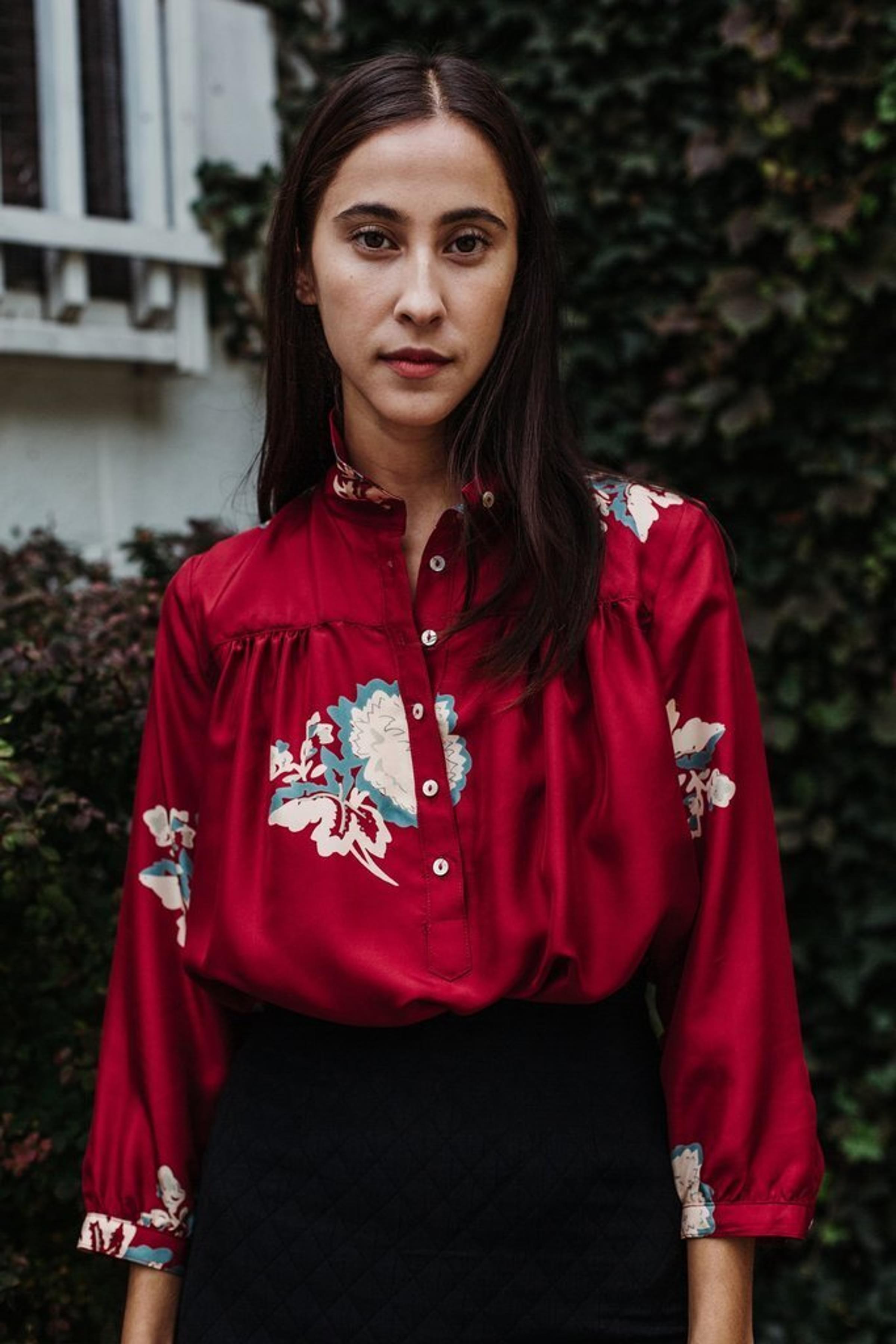 What is your favorite Noihsaf score?
The Mr. Larkin crop top I'm wearing above, and also below in this photo with my dog and a croquet mallet, where I am definitely living my best life.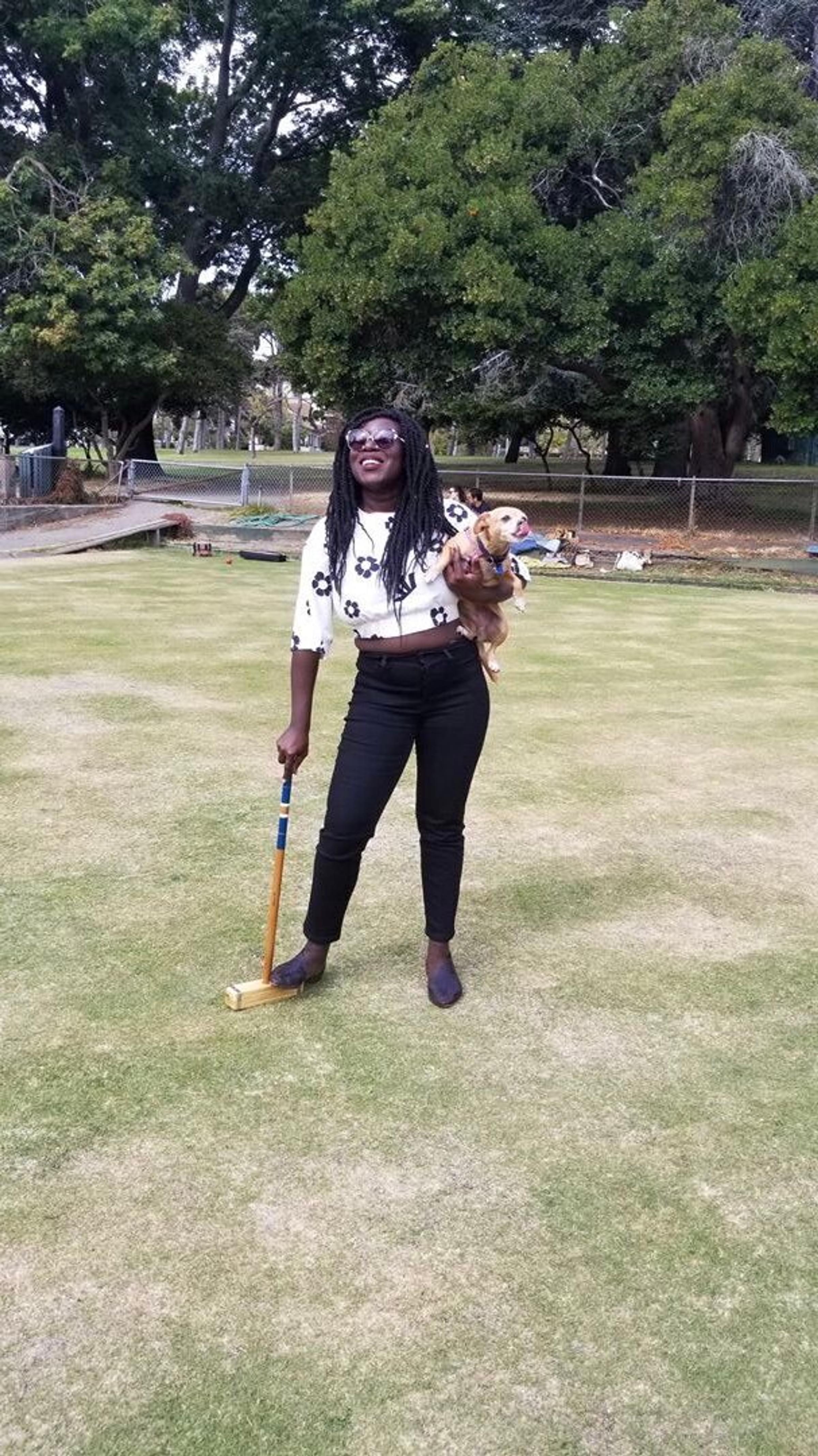 Picture this: Four years ago you interviewed LIZZO for a small editorial piece and immediately hit it off. Fast forward to today and you and she are BEST BUDS. She is invited (again) to the MTV music awards and takes you as her date. Her stylist meets with you and allows you to choose ANYTHING you desire. WHAT DO YOU WEAR?
Well now you've got me wishing this had really happened to me! Lizzo's style choices are WAY more bold than mine so if I'm going to the VMAs with her it's gonna be her time to shine and my time to just be there and have fun and look fabulous but not too fabulous. Whatever I wear, it's gonna have sequins (which like, I'd almost never do but special occasion), and it's probably going to be a romper or a jumpsuit.
What is playing on the stereo as you dress yourself?
I feel like I'm supposed to say something indie and charming here, but really what's going on is AC/DC's "Back in Black" is playing in my head and most likely that's exactly what color most of my outfit that day will be.
---
Thank you, Nana!