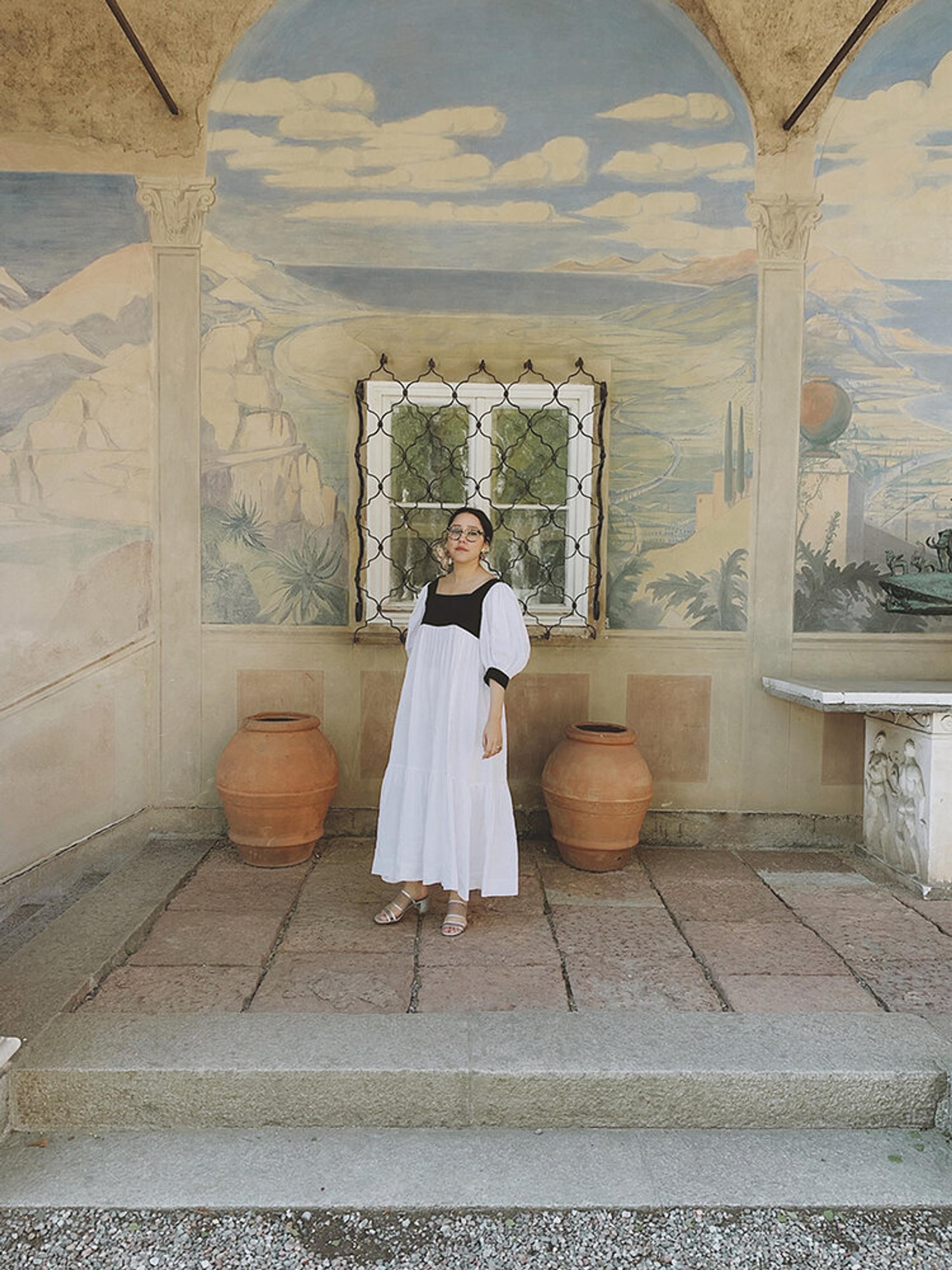 Who are you? Tell us a bit about yourself?
Hi! My name is Mari Danielle Contreras (@maridaniellecontreras), Xicana and design student originally from the border region of deep South Texas but currently living in the Midwest. Art, design and books are my passion. I'm a solitary creature who loves reading books, discovering new books to read, collecting books, poetry, farmer market ventures, flower arranging as a small hobby, scrap-booking and all assortments of simple pleasures.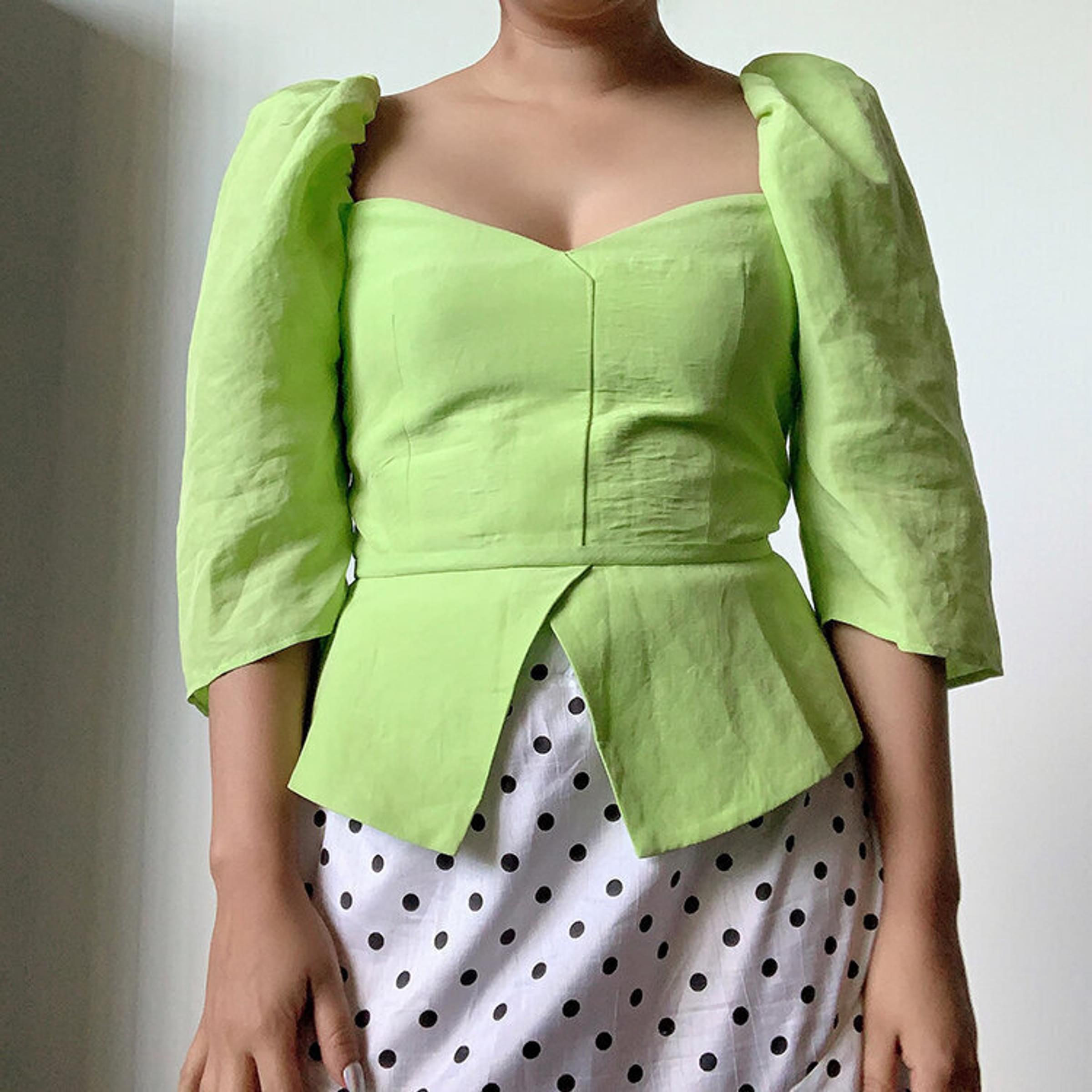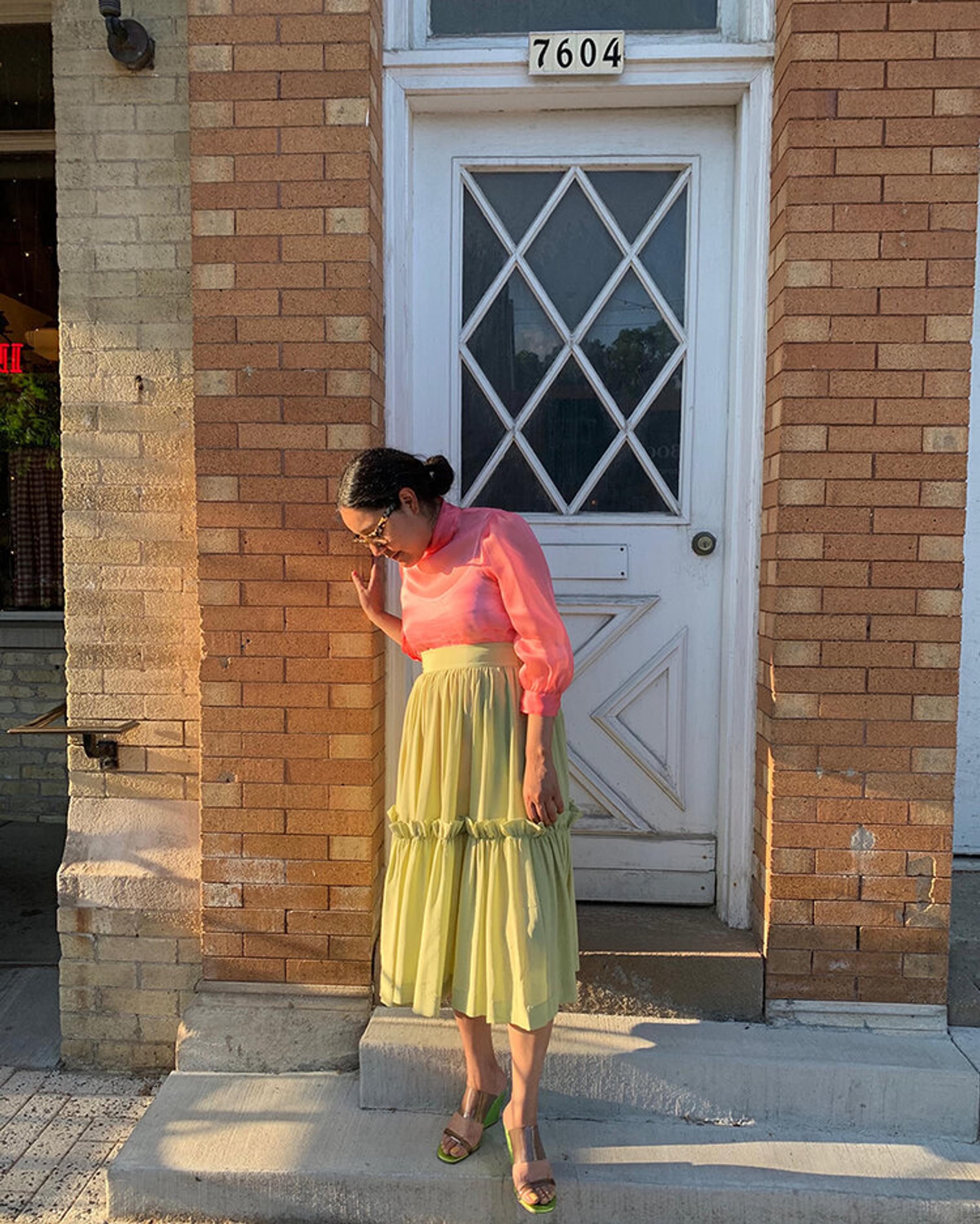 What determines your style? Where do you find inspiration?
I'm such an inspiration sponge, I soak up so much inspiration from everywhere because I have had and do have so many interests that span different areas and style. As a result, my personal style is kind of neurotic and all over the place which I love. I went from being a teen into punk music who discovered thrifting and vintage clothes and my style evolved from that to being inspired by other music I got into. Psychedelic folk in the early-2000s anyone?! Discovering Devendra Banhart, Joanna Newsom! Books, too, have been such a lifelong passion of mine and have always gathered inspiration from that. Anne from Anne of Green Gables and other characters from books and favorite women writers. I started reading classics at a young age so have grown to love the fashion of bygone eras. That's why I'm so happy wearing prairie dresses or big puff sleeves and full skirts and lace-up boots that make me feel like I'm in the 18th or 19th centuries. Having always been into the creative, artistic side of things always inspires my personal style I think. Colors, patterns, putting things together. I love it. My partner who is an all-black uniform style Rick Owens wearing kind of guy doesn't get my neurotic style but I think it's much more fun to experiment and play around with style. It's another way to show creativity. Also, I think it's fun to go out with him and that juxtaposition of our styles. People stare and think we're strange I think. We are always perpetually overdressed, considering the area in which we live.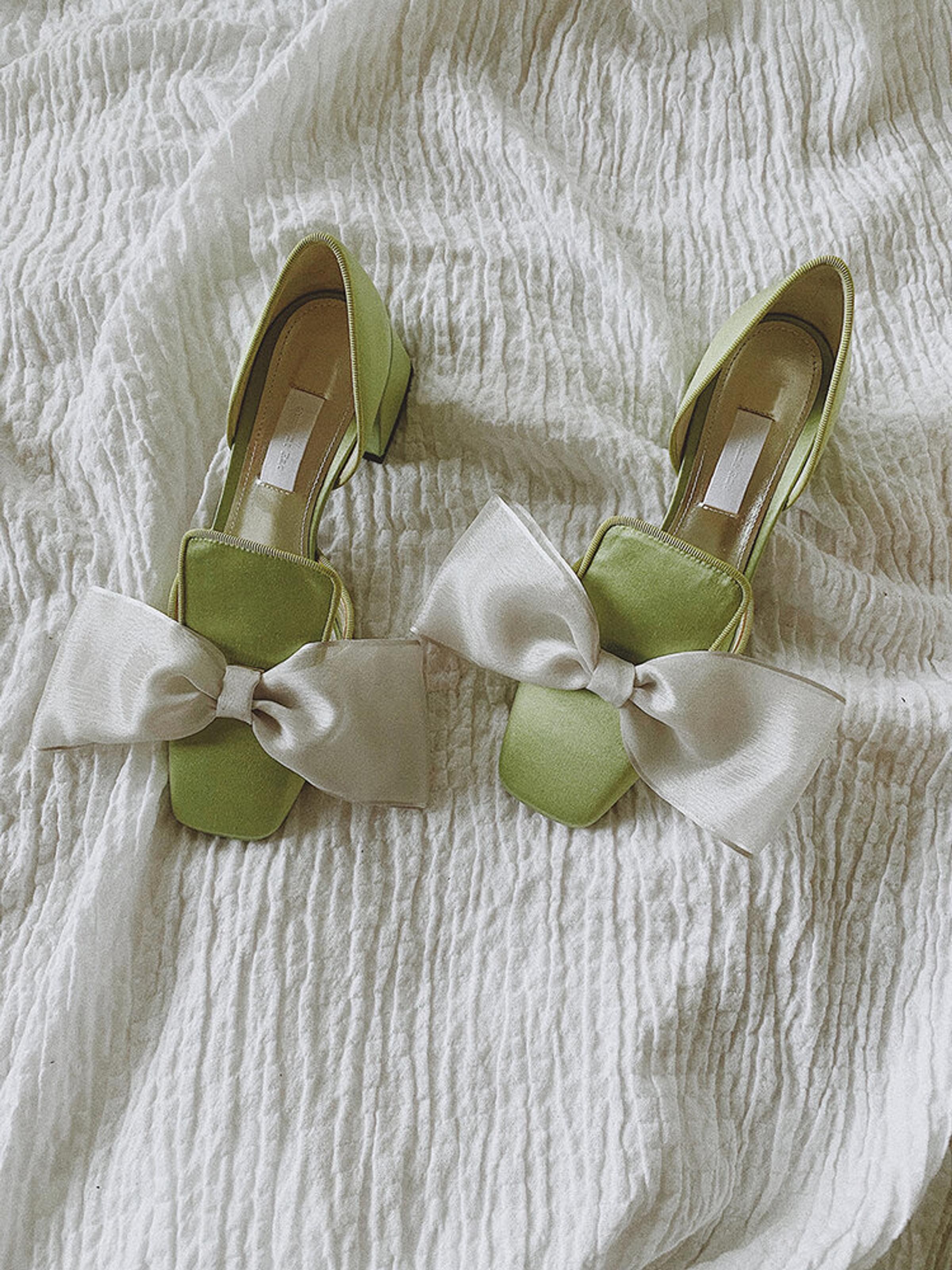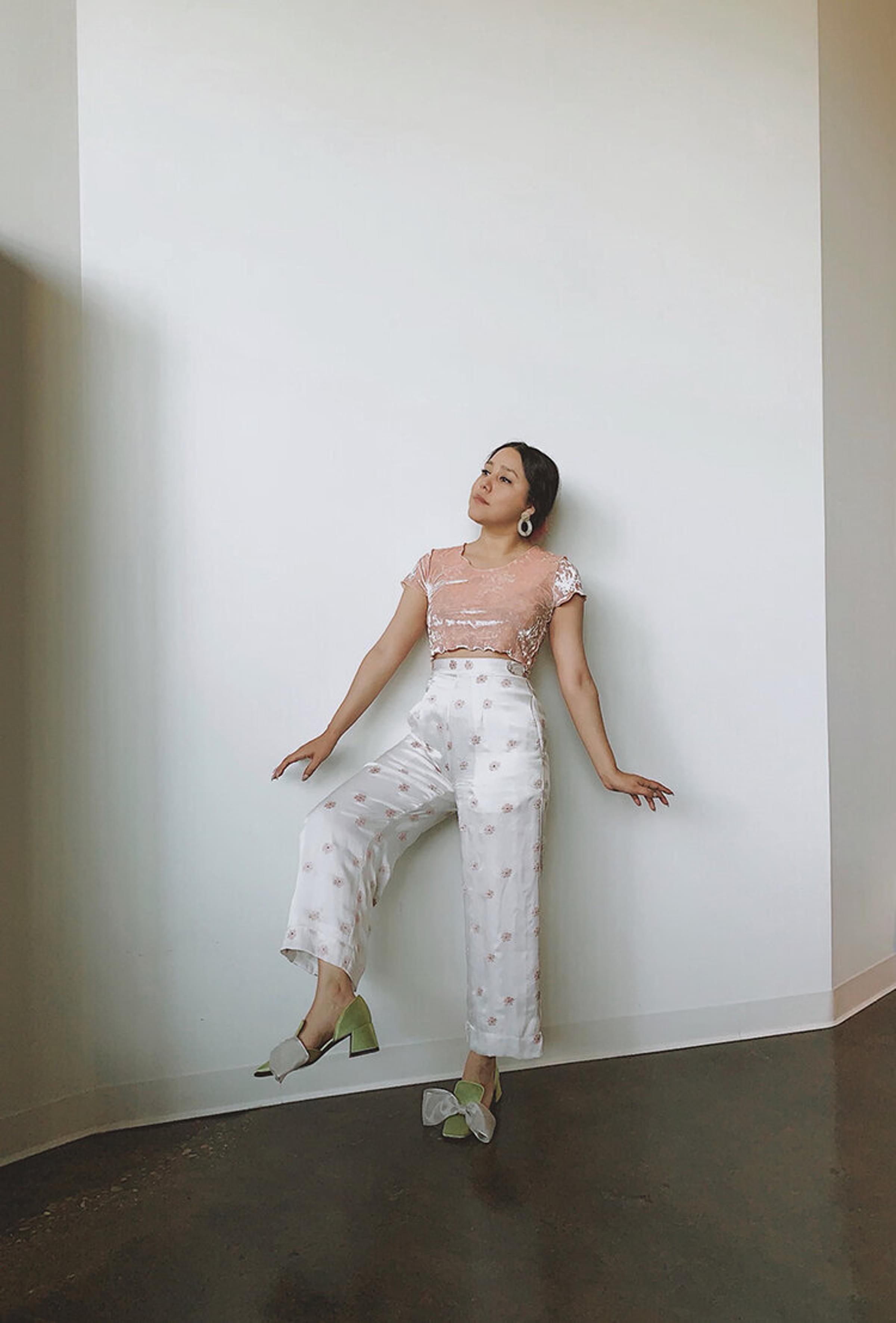 Who is someone's style you emulate?
There are a number of girls on Instagram whose style I love but there are two women in particular who inspire me. The designer, Maryam Nassir Zadeh, for her effortlessly cool, artistic, mismatchy style. I really love her clothes and she's the designer I have most of in my closet. Her pieces are colorful and unique and I love styling them. The other is Maryam Keyhani (@maryamkeyhani), an artist and designer and hat maker, who I discovered on Instagram and am smitten and so inspired by. Her full appreciation of living her true self, not in just the clothes she wears but her inner self, as well, is a huge inspiration as I'm often very self conscious of the clothes I wear and what I want to wear and what I WISH I could wear if I wasn't so nervous of how people would perceive me out and about and of my general (what I think is) my strange personality. She embraces her eccentricity fully and I love that. I am currently coveting one of her hats and a pair of her puffed sleeves.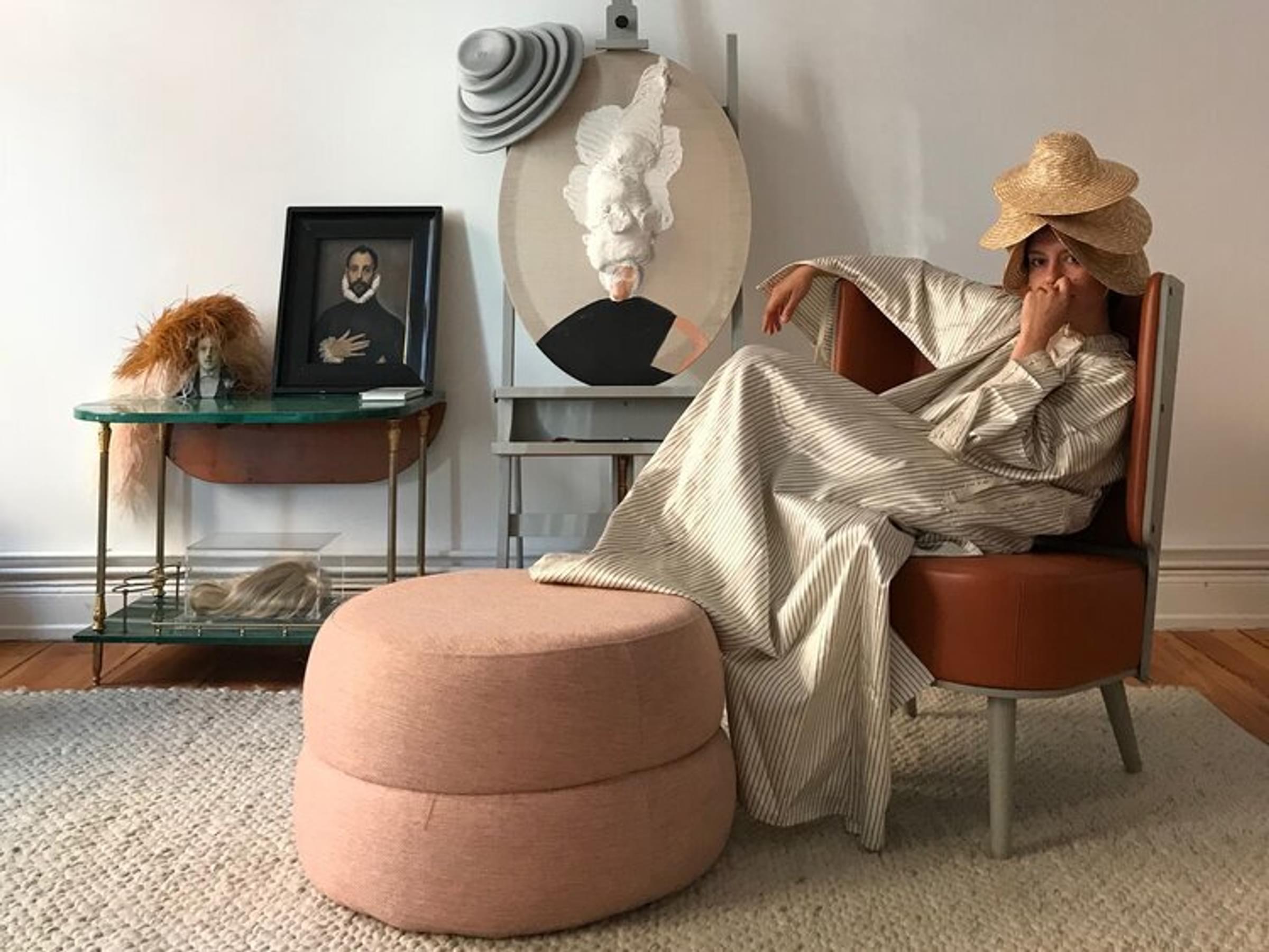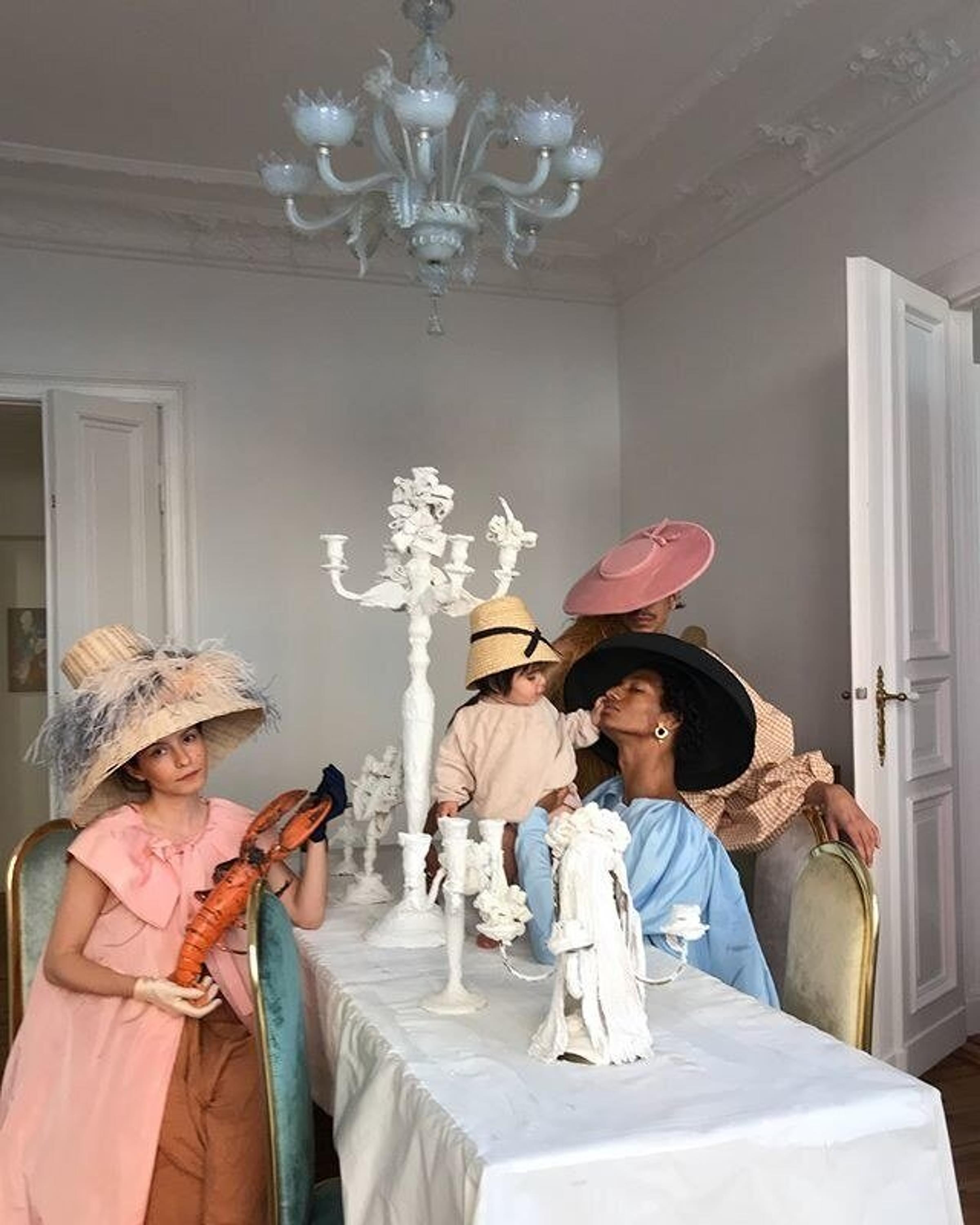 What designers are you loving these days?
Oh lots and lots! Lately mostly Cecilie Bahnsen because her dresses are drop dead gorgeous. The puffed sleeves and fabrics are what dreams are made of. I recently got my first Cecilie Bahnsen dress and nearly cried. Maryam Nassir Zadeh always, Mr. Larkin, Hannah Kristina Metz, Helmstedt and other Copenhagen based designers, Simone Rocha, Ganni, Kamperett, Paloma Wool. I also love a handful of those really small designers hand-making and doing everything themselves for those extra special and unique pieces not many people have quite yet. And Mondo Mondo and Joanna Burke for jewelry.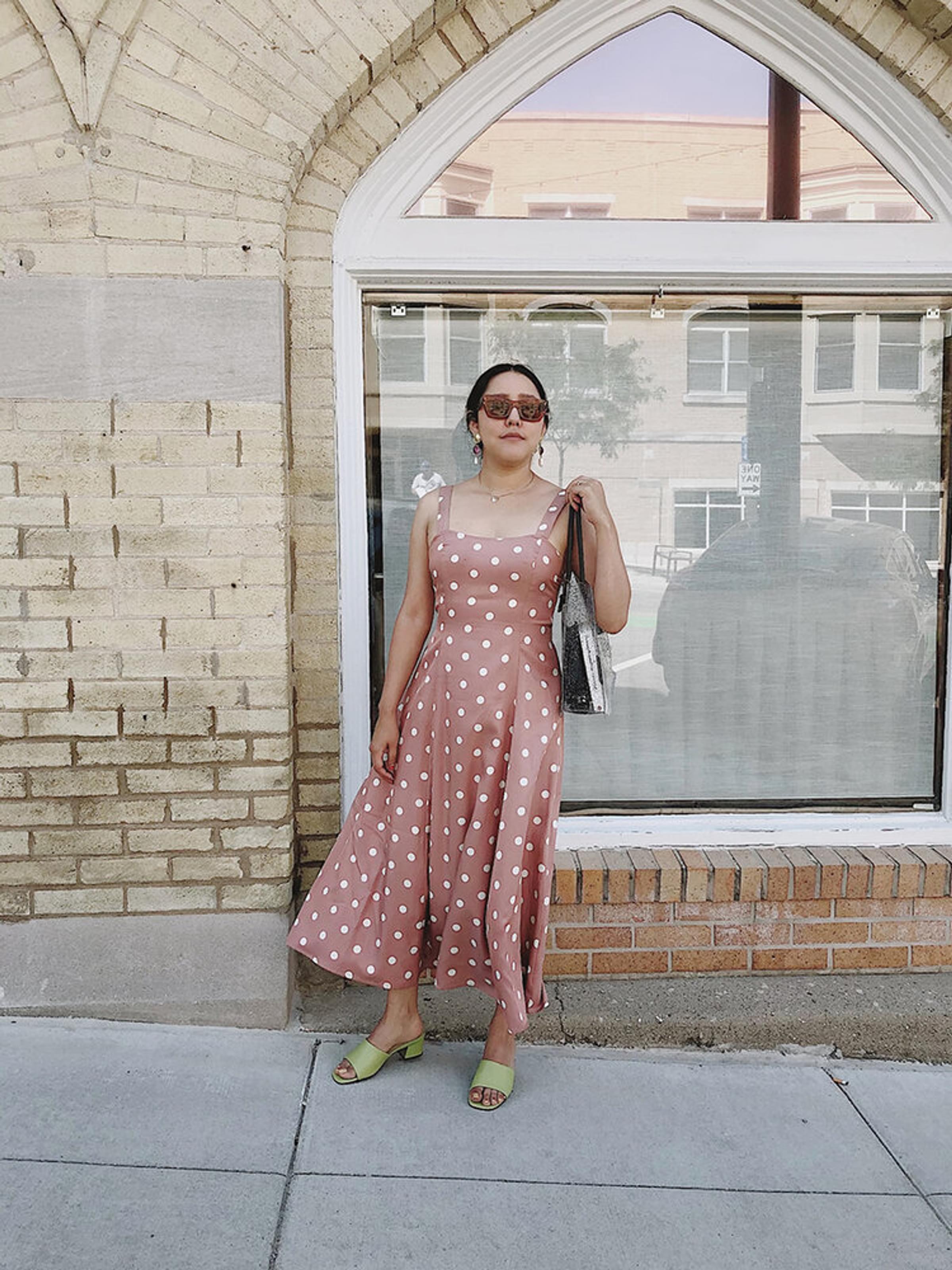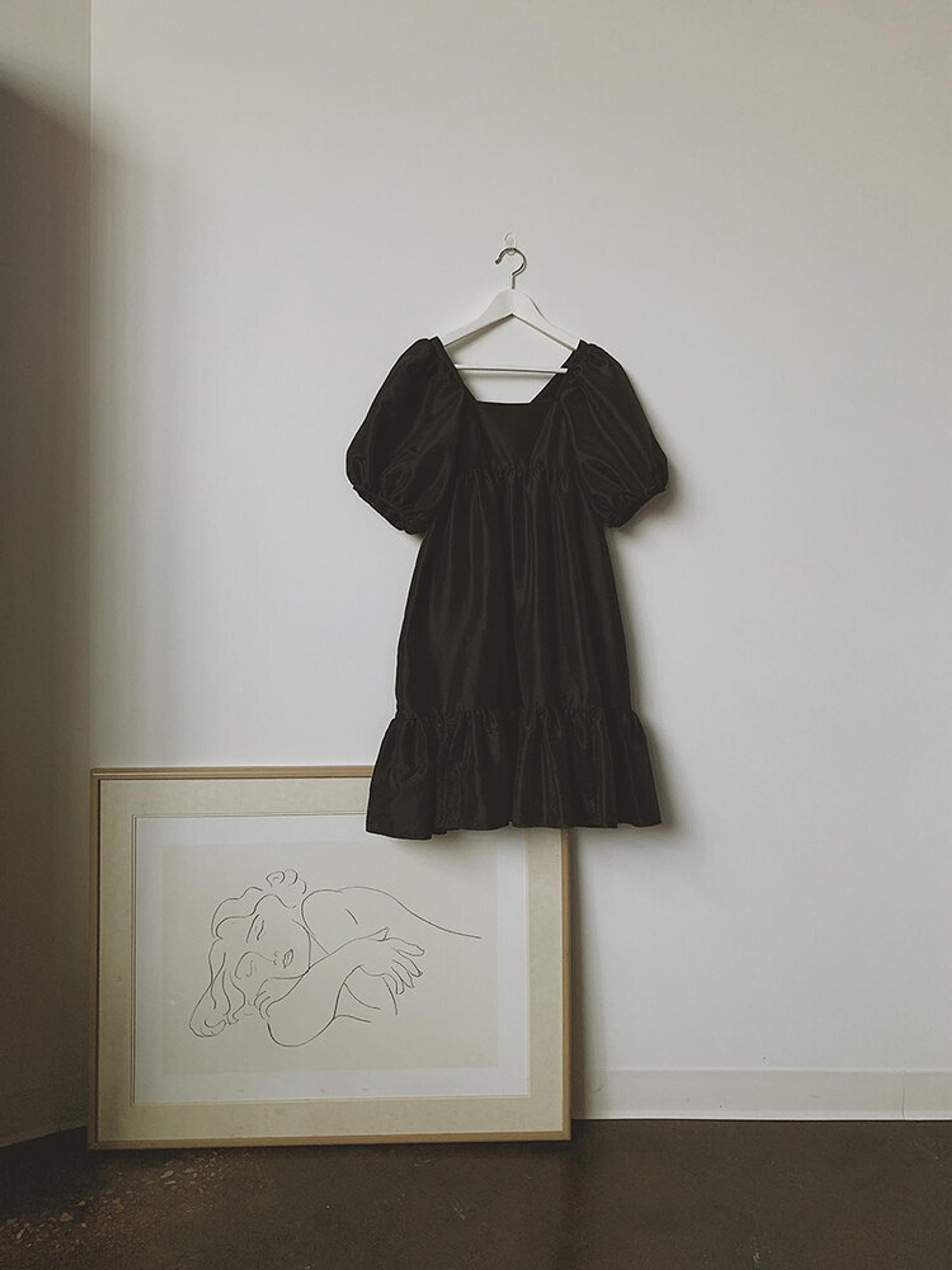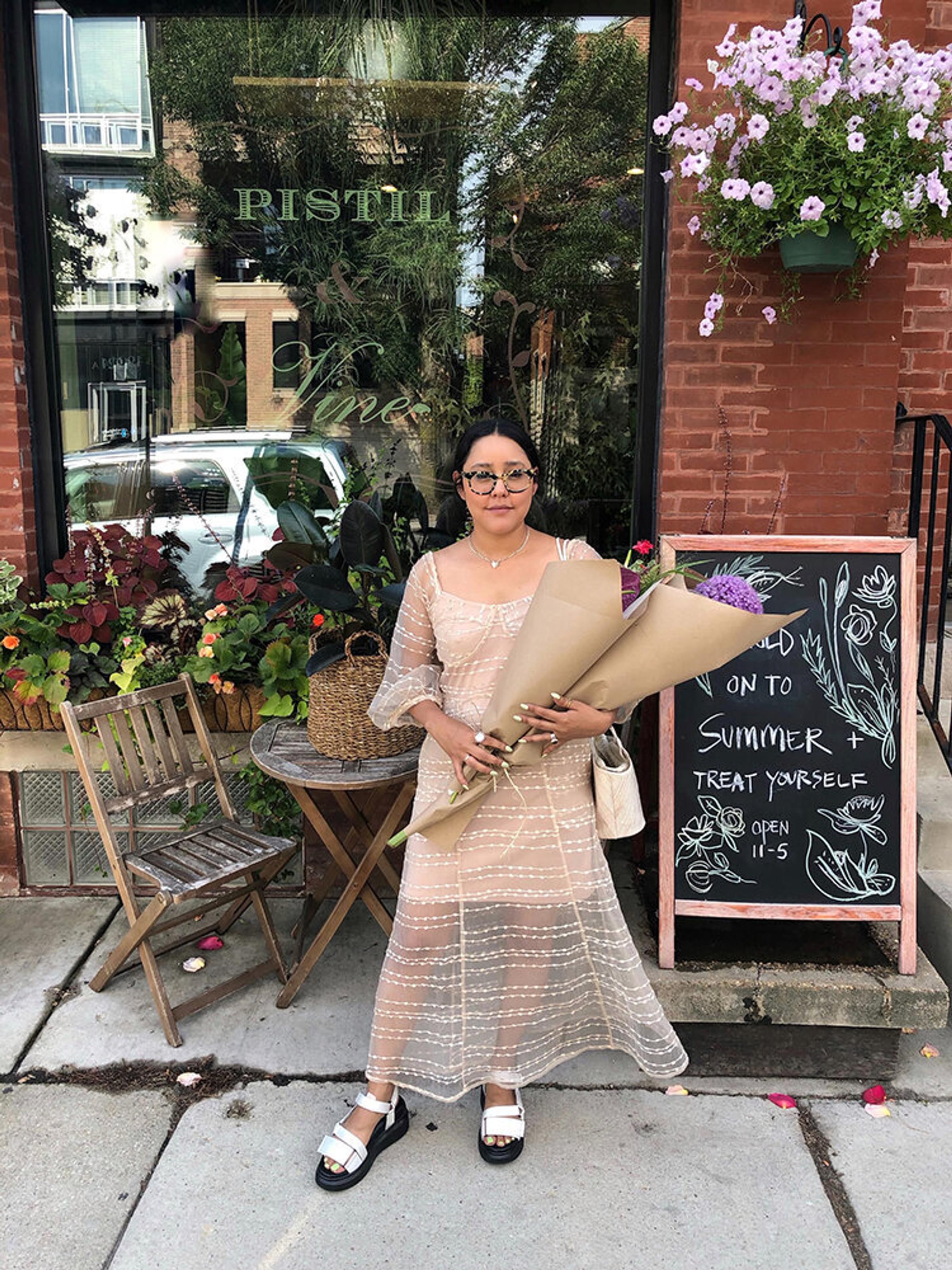 What is your favorite Noihsaf score?
These two Maison Cleo blouses!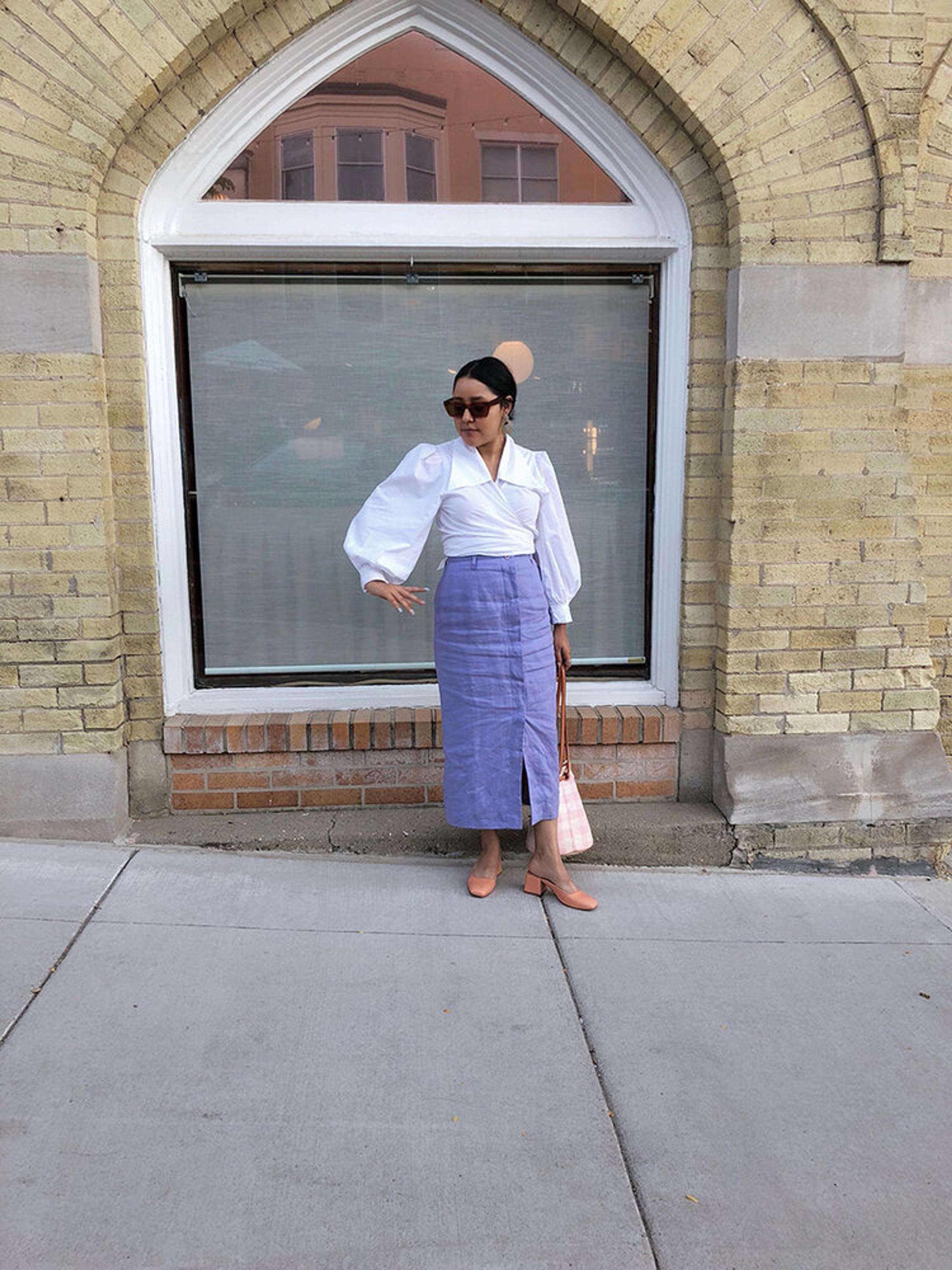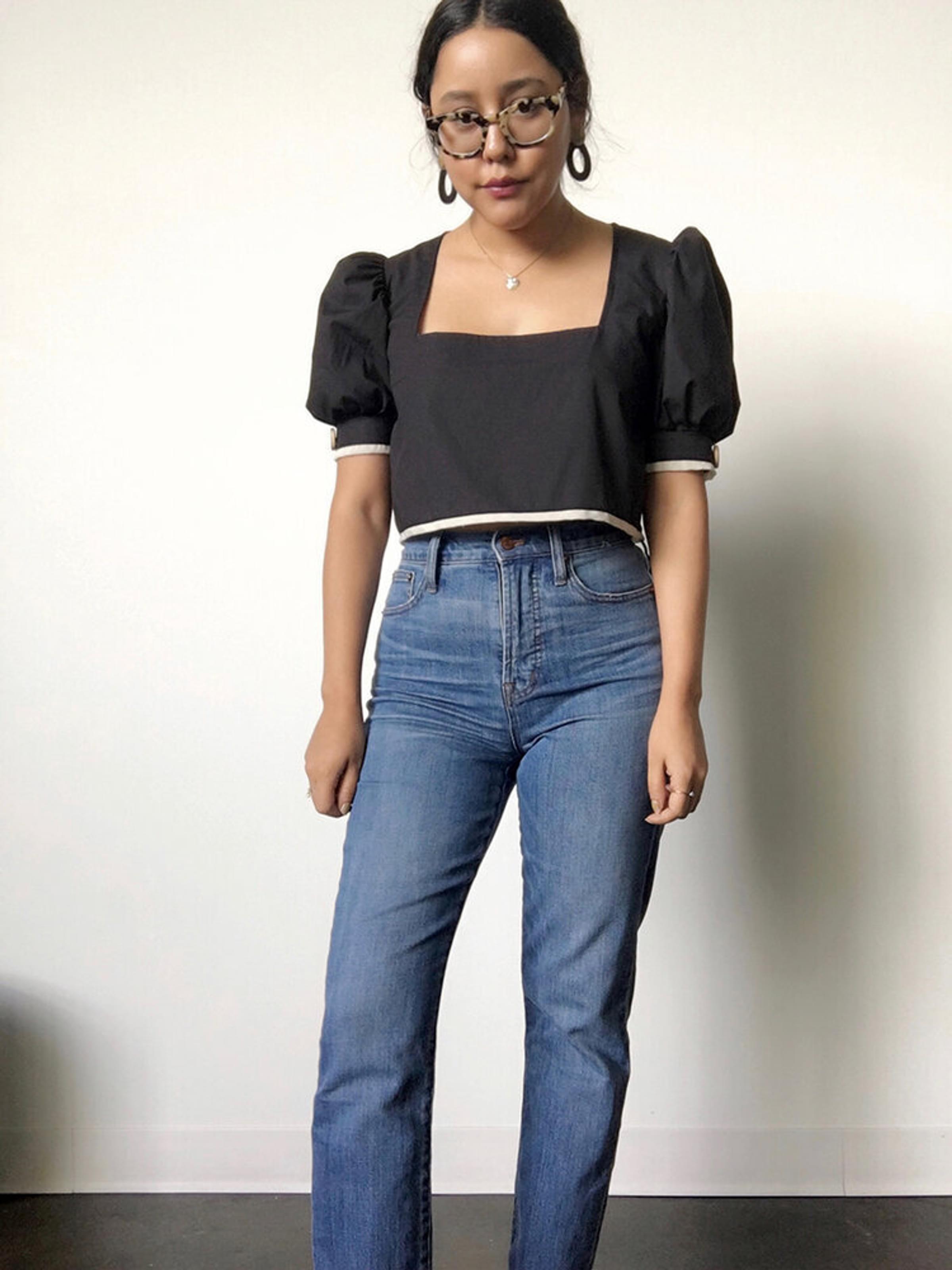 Picture this! Life is so busy!? You are an accidental political success story, having fallen into the job of NY Senator....don't ask how....It's a long story that boils down to one extremely lucky encounter with Jimmy Carter down in Guatemala. Today's the day you sit for your portrait. What, Senator, do you wear?
Haha, that is one of those unimaginable situations but in any situation I would always choose a Cecilie Bahnsen dress and a Maryam Keyhani hat!
What is playing on the stereo as you dress?
---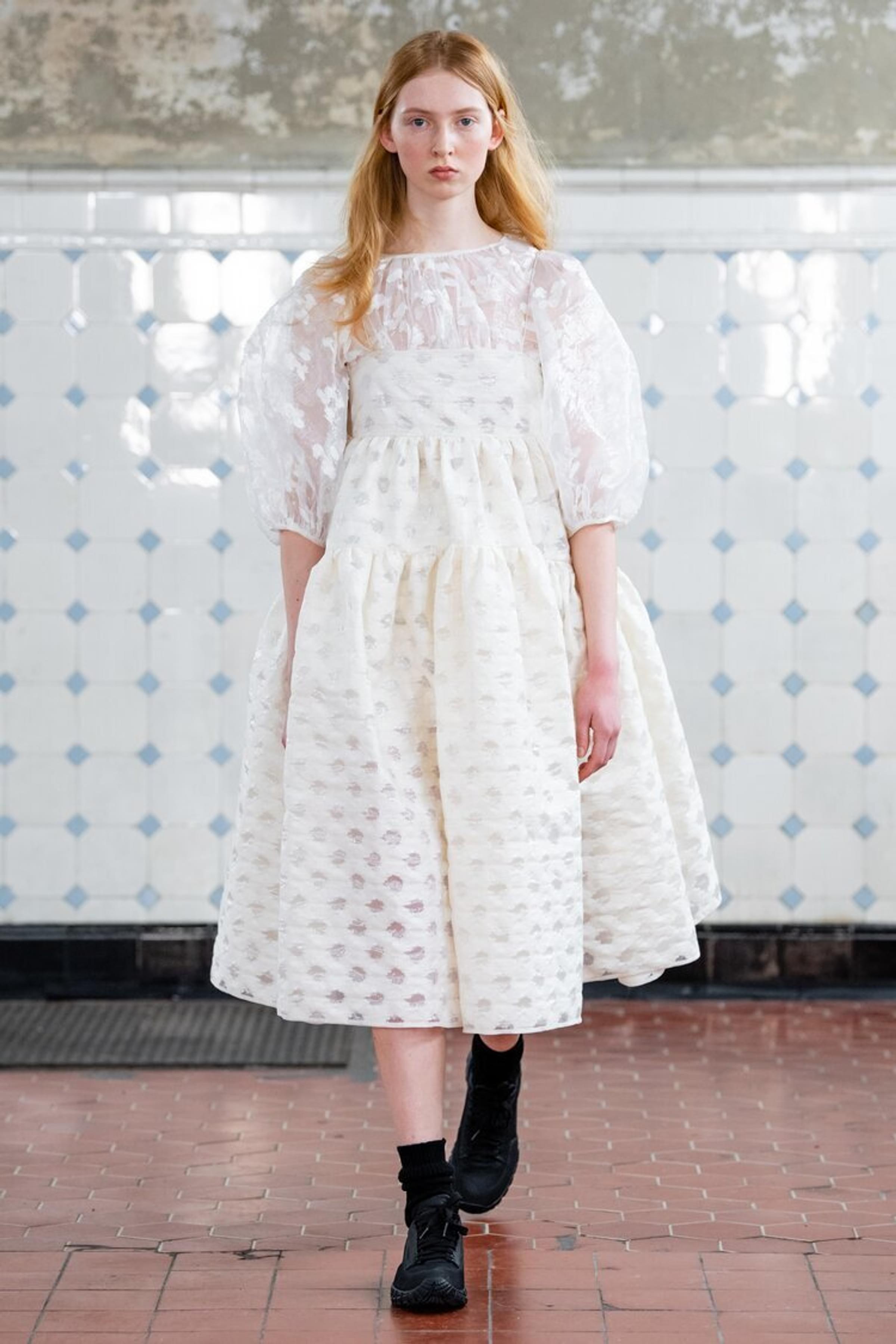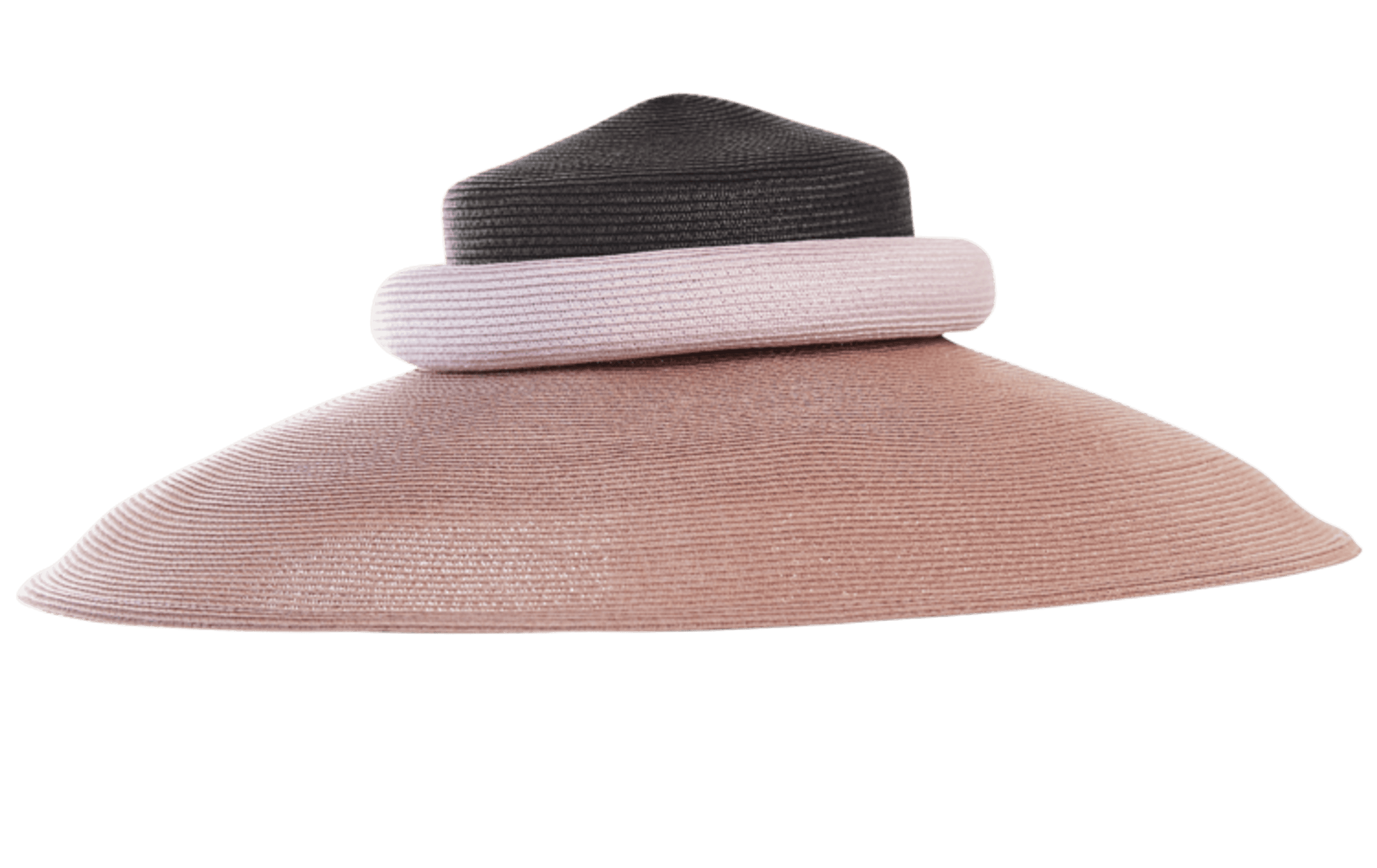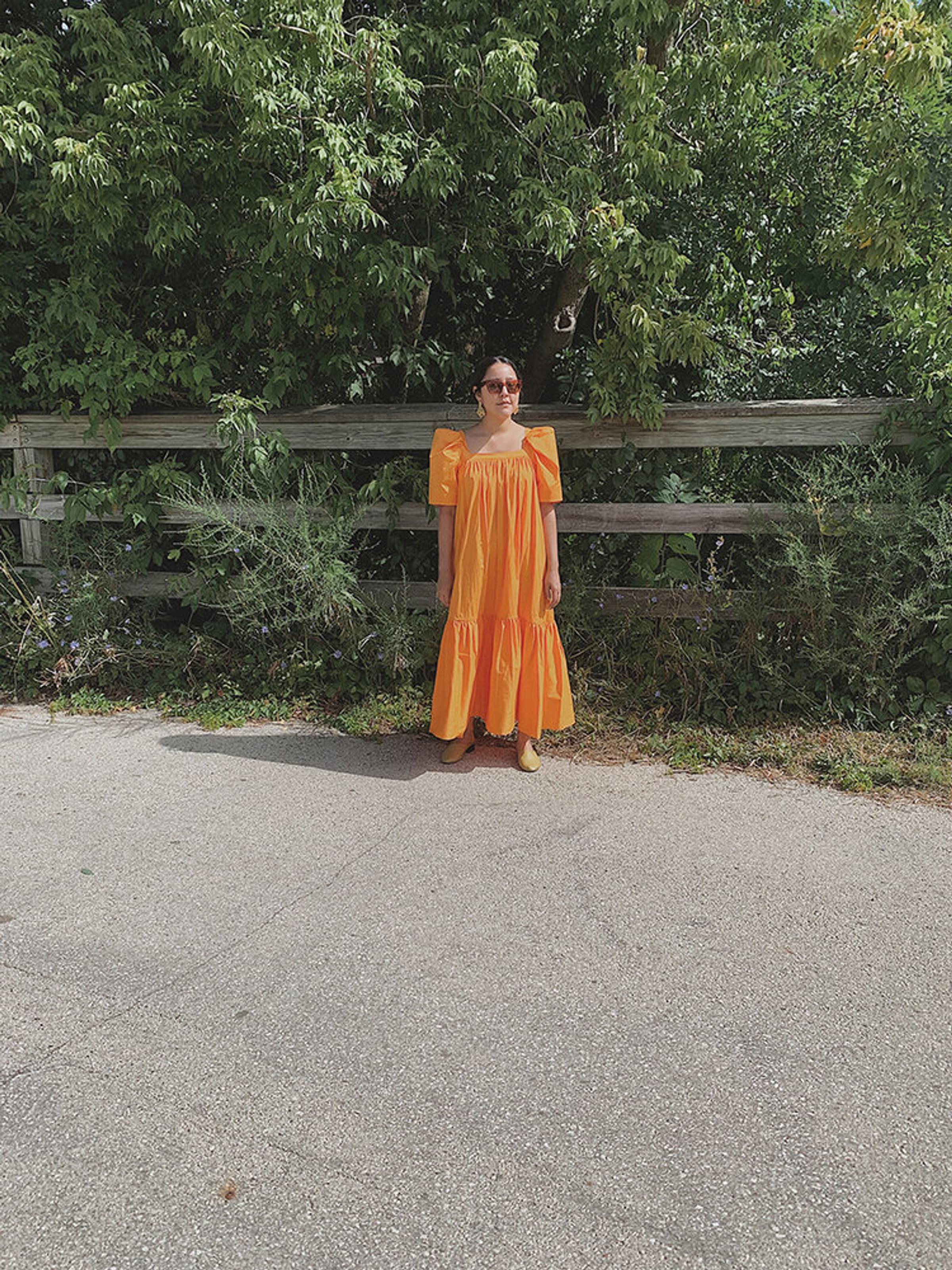 Thank you, Mari!