Who are you? Tell us a bit about yourself!
My name is Sara Emami (@saraemamii). I am an Iranian-Dutch 36-year-old living in Amsterdam with my husband and two kids (6 and 1,5) and work as a UX designer at Philips Beauty. I enjoy working on the challenging topic of beauty, which is always subject to changing tastes. We have to continually rethink what beauty means from different perspectives to serve diverse desires for the beautiful. To me, beauty's myriad forms keep me sane in difficult times, especially in 2020, during the Coronavirus pandemic. In my free time, I also try to combine beauty with visual storytelling for the online magazine Lilithmag. Last but not least, my favorite color is blue.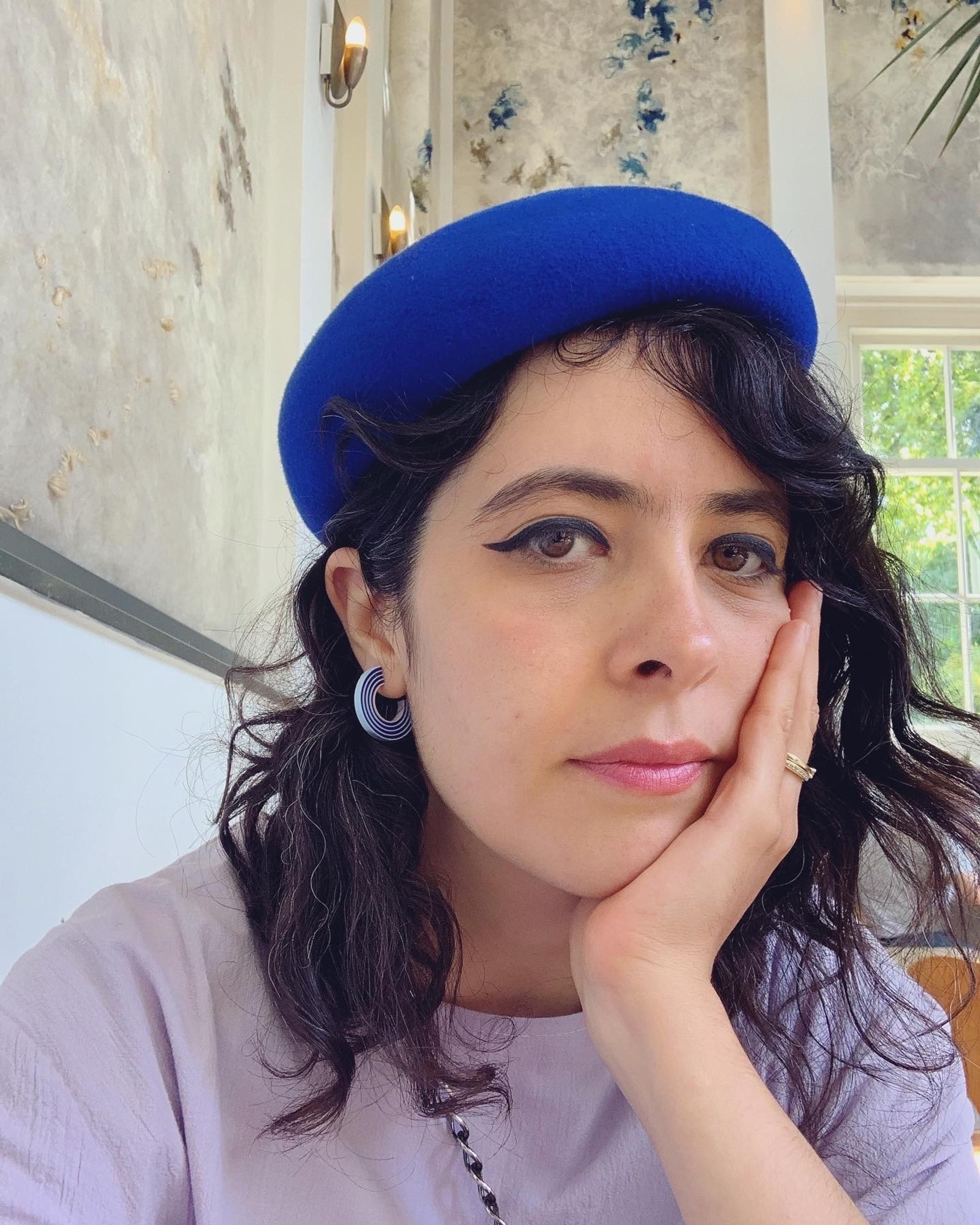 What determines your style? Where do you find inspiration?
I studied product design and work in the field of digital interaction design. The interest in design, though, goes much further. I love to reflect on color combinations in interior design or find inspiration in films and visual arts, shapes in jewelry design, fabrics and materials used in fashion design, or in the patterns of rugs or quilts. Along with a purely formal or aesthetic interest, I find inspiration in the stories that belong to unique materials and forms.
My style is perhaps determined more by colors than any specific material or form. It took me years to figure out my color palette, so whatever new item I purchase, it has to match that palette. When I feel the urge to introduce a new color, I search for inspiration from colors used in interior design or artworks that I either saved on Instagram or collected on Pinterest. I then look for garments fitting that color pallet and save them on my Pinterest board named "my curated wardrobe." I basically use that collection of garments as a mood board. This approach helps me to find and think about items in a systematic way.
I aspire to create the perception of effortless balance. By bringing together contrasting forms– simple and bold, timeless and unique, refined and a bit crazy – I strive toward an everyday but distinct style.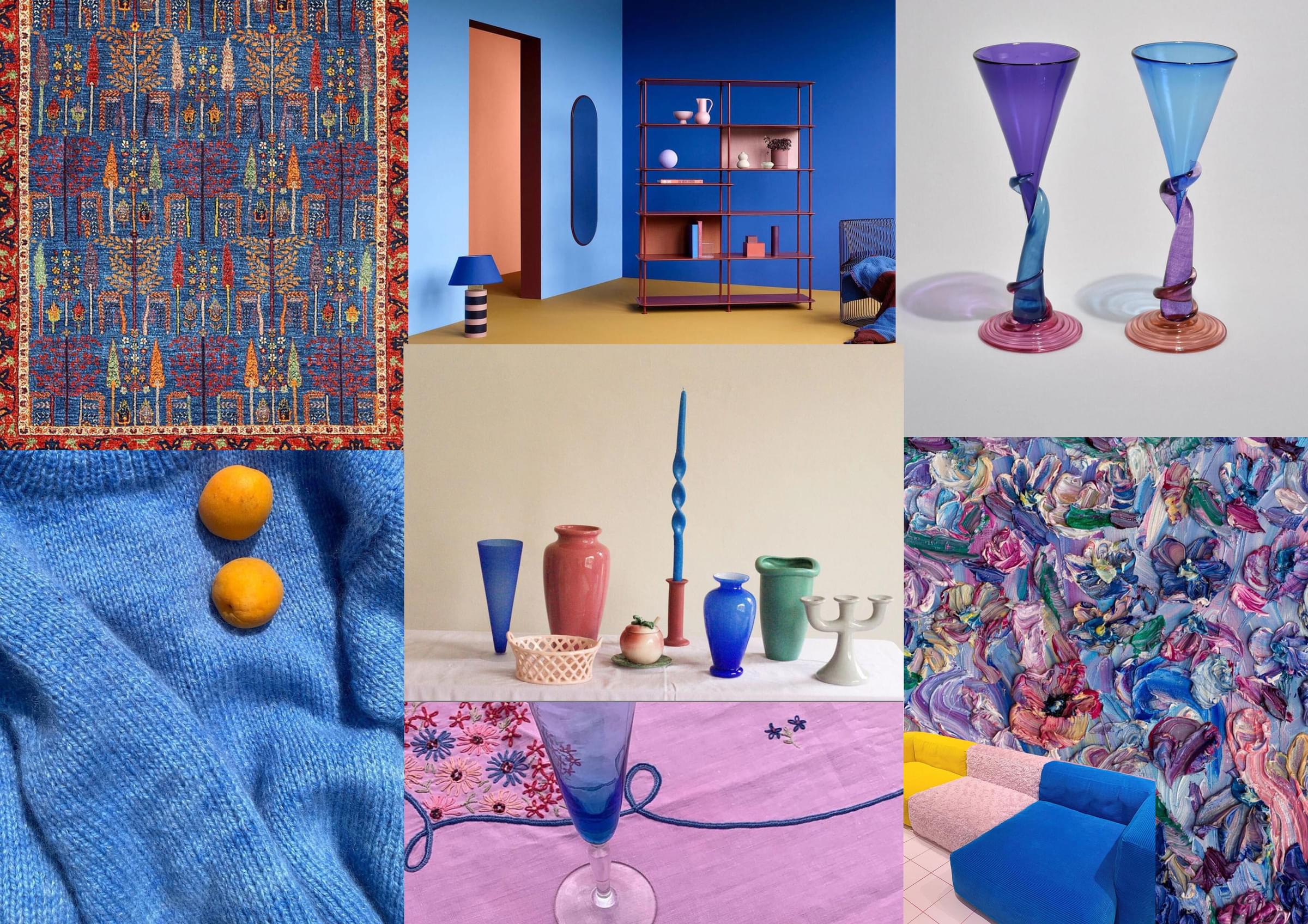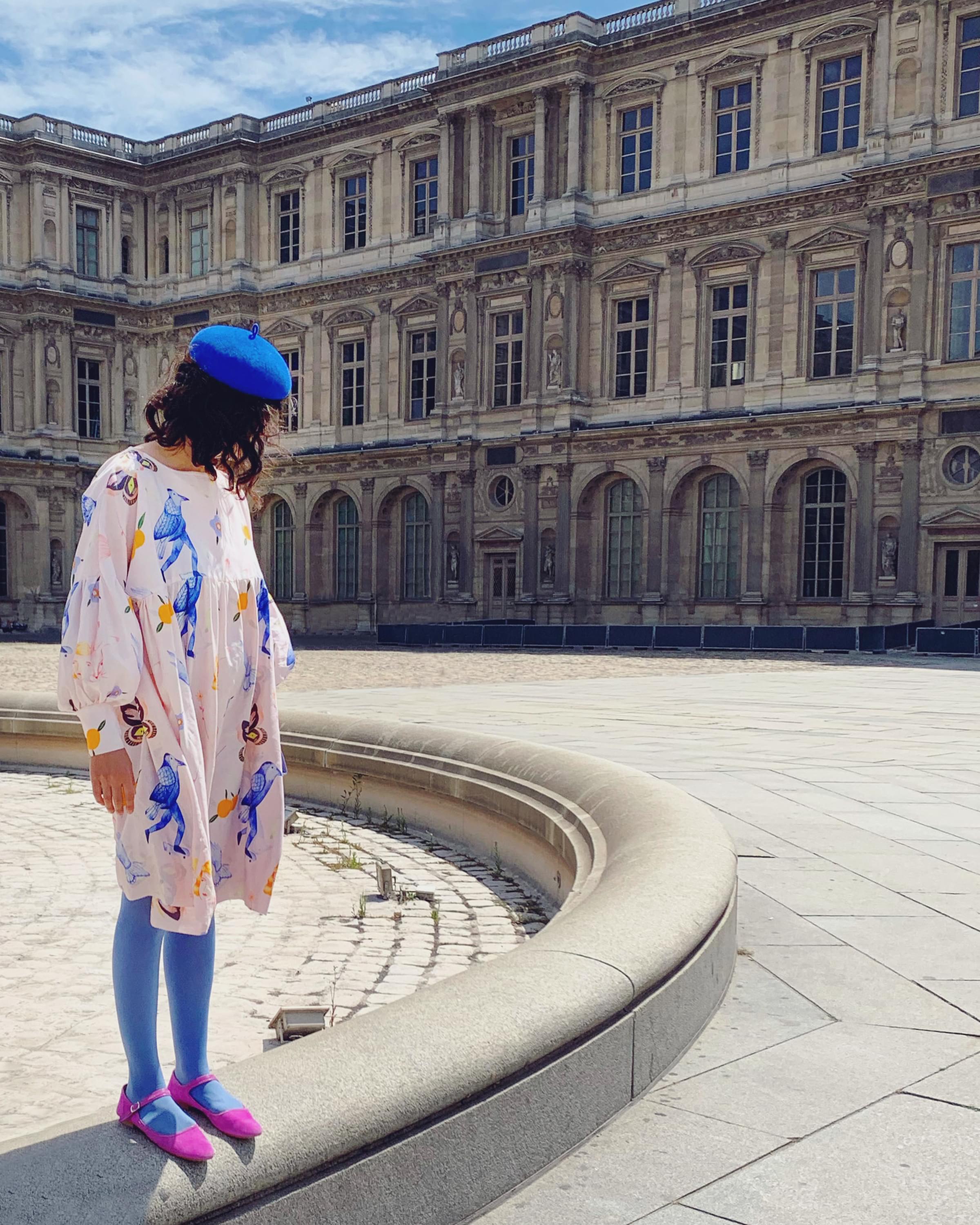 Who is someone's style you emulate?
This is a hard one because growing up, I was never the type of girl who idolized an artist, musician, or actress. I never had the feeling of wanting to be exactly like that person in terms of style, and I still find that hard. What I admire in others are their attitude and appearance. But if I had to choose, I would begin with my favorite movie Gabbeh by Mohsen Makhmalbaf. The main actress in that movie is a Qashqai nomad wearing traditional clothes. Her outfit, colors, appearance and thick eyebrows are forever ingrained in my mind. If there is someone's style I would like to emulate, it would be hers, like in the movie.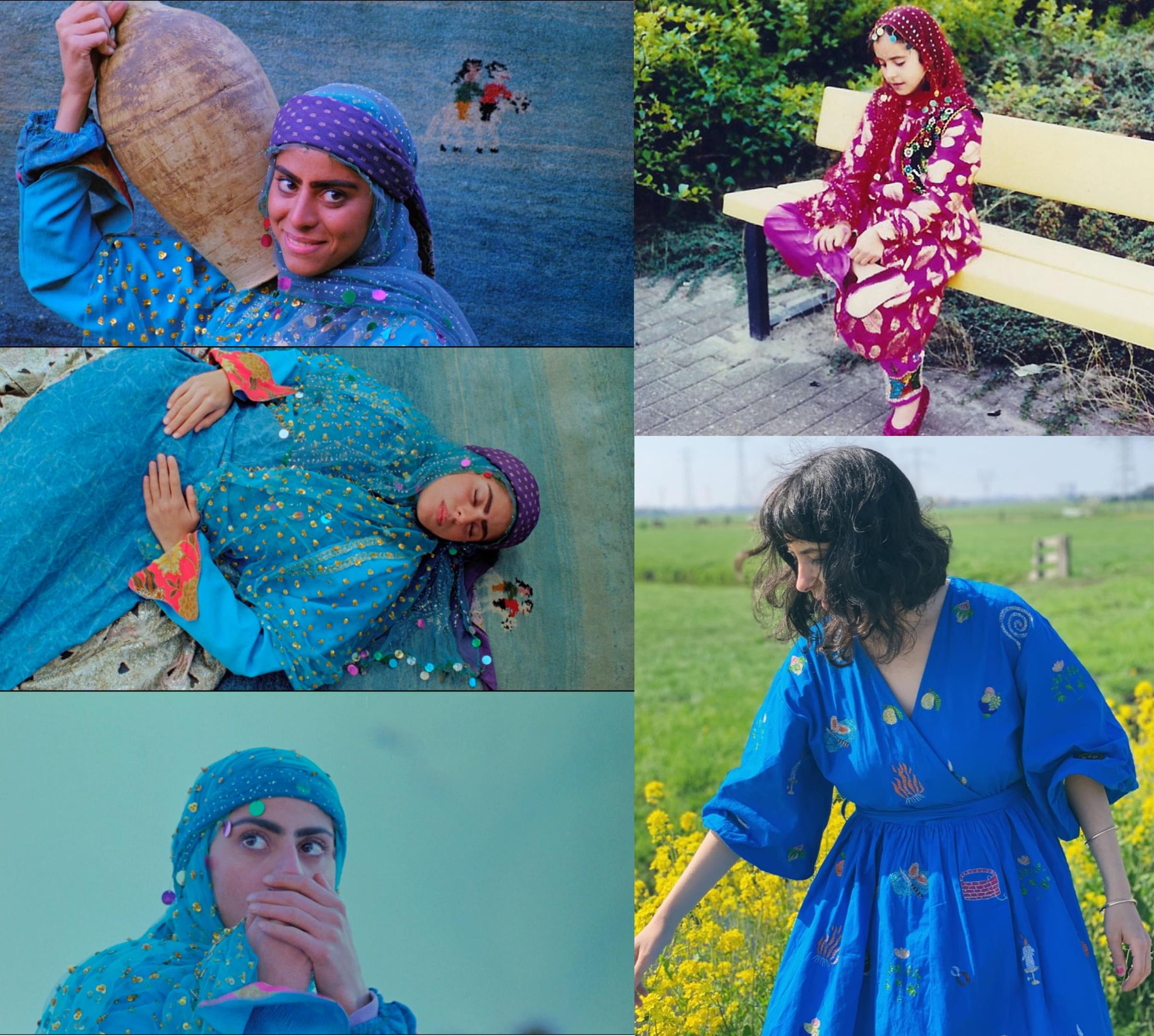 What designers are you loving these days?
I am really loving Christian Wijnants. I have this thing for blue and he seems to have it too. And then there are Molly Goddard's joyful fairylike dresses. Every time I see one of her dresses on my Instagram feed, it instantly makes me happy. I also like discovering new talents. One designer that I recently discovered on Instagram is Marie Lamberechts. She is Belgian and recently graduated at the Amsterdam Fashion Institute (AMFI). Her collection contains big wide shapes and combines many colors. And if I could, I would walk in Cecilie Bahnsen's dresses all day everyday.

What is your favorite Noihsaf score?
My vintage silk blazer. It brightens up any outfit and random people on the street compliment me on it!
Picture this: One day, you wake up and everywhere you go people start sniffing around you wildly. At first you're self-conscious and a bit caught off guard (what is UP with all the smelling???) but then realize it's a positive reaction. You can't go anywhere without people exclaiming, "What is that exquisite smell??? IT IS SO GOOD, WOW." This completely unexplainable phenomenon (you smell as you have always smelled!) lands you an unthinkably extravagant fragrance deal with Paris's premier perfumer. You're on set for a commercial advertising your fragrance; what are you wearing, head to toe??
Okay, I would definitely go for the blue Molly Goddard Robby dress, with a knitted beaded jumper by Laerke Bagger underneath and since I love Isabelle Felliu as an illustrator I would love to have one of her creations as a hat. For shoes I would go for the blue Martin Margiela's. By the way, if somebody could actually realize this outfit for me and help me launch my own fragrance, I really wouldn't mind.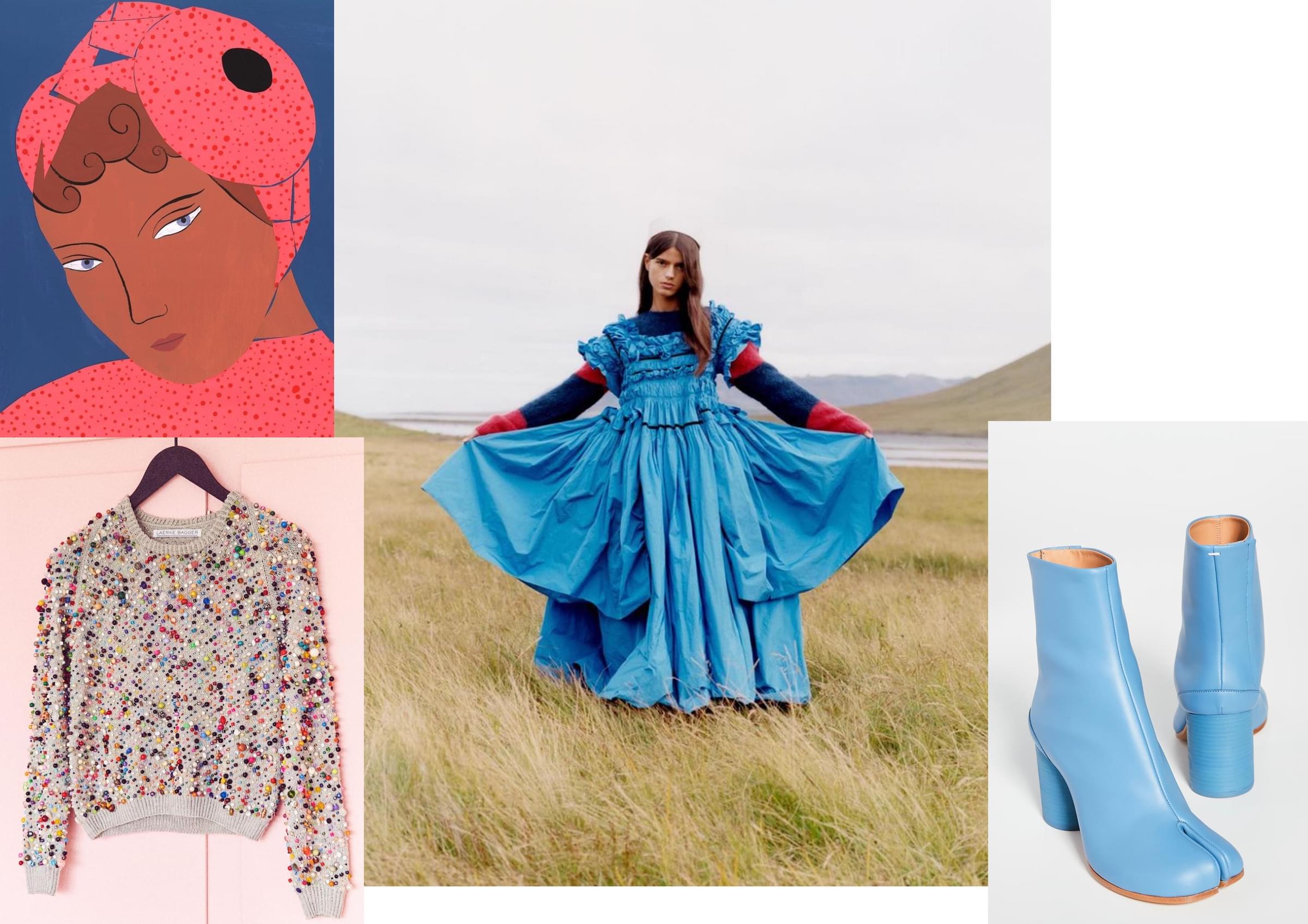 What is playing on the stereo as you dress yourself?
Sevdaliza's Eden.
THANK YOU SARA!