Who are you? Tell us a bit about yourself!
My name is Cybele (pronounced like Isabelle without the i!) and I am a young interior designer working from my home in Philadelphia, for an office in Manhattan. I'm an Aries, an ENFJ, and the friend in the group who is always being told to lower their voice. I love greyhounds, cow print, and John Mulaney. I grew up in a family of educators and artists, which has led me to be the designer I am today. If I'm not sitting at my desk working, I am probably drinking a crisp Pet Nat with my partner, and looking at a mix of photos of dogs and monolithic furniture.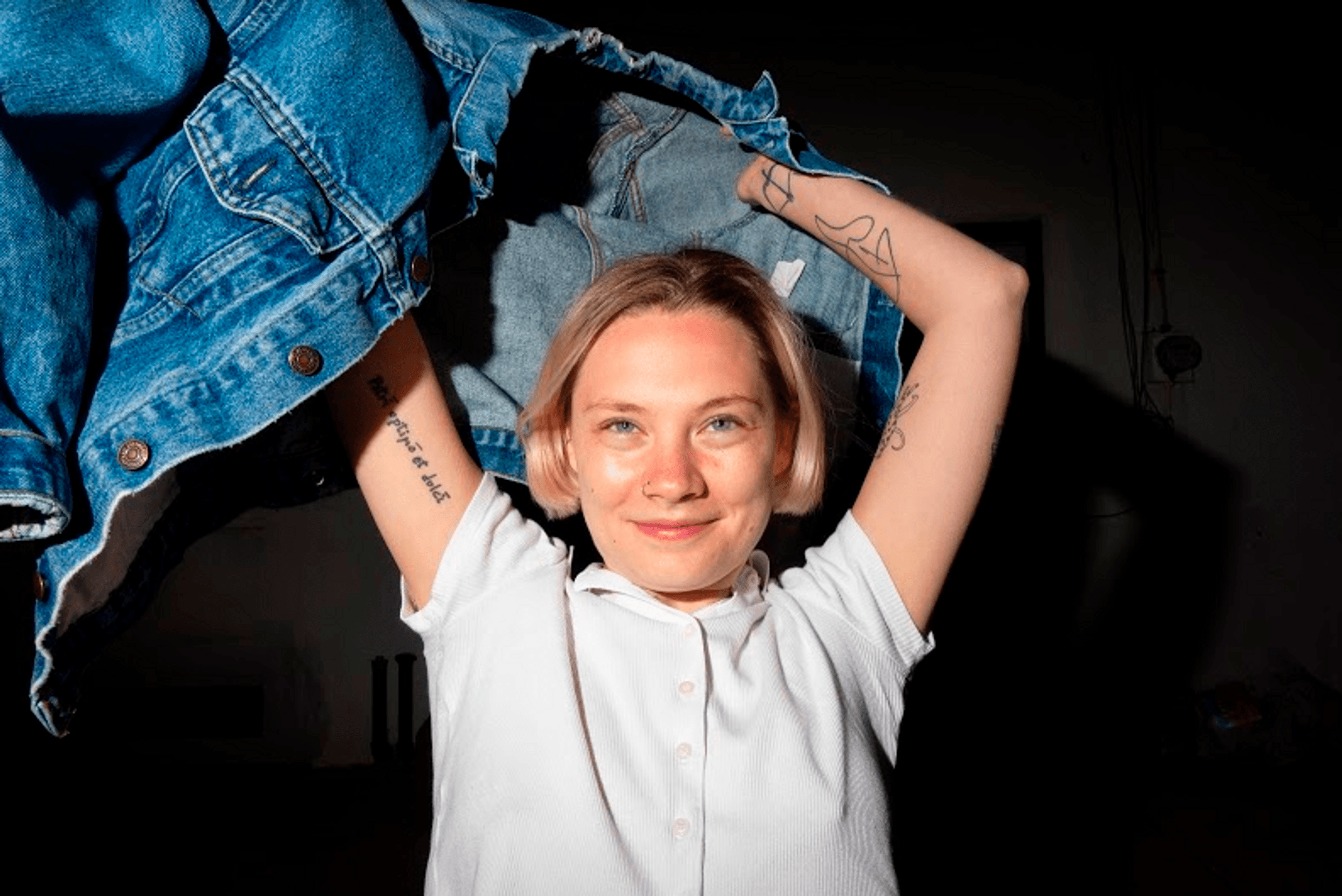 What determines your style? Where do you find inspiration?
My style is extremely fleeting and always changing, as is my hair cut! I am generally inspired by retro and vintage pieces, but some days I want to emulate the "Stick of butter" trend as hard as I possibly can. I think my hair dictates my style - as I feel the need to dress according to the cut. When I had a shaved head I found myself walking the gender binary line frequently, and really figuring out where I felt my "femininity" was rooted. As for inspiration, I look for it in anything I can. Whether its a vintage car, a piece of furniture, a plant, a show or movie, or a person on Instagram, I curiously investigate how I can turn it into an outfit. I am also always stealing my partner's clothes. I think my style is – at least currently, is – a nice mix of seventies/retro and relaxed tomboy. On any given day, I'm most likely wearing a simple black/white and denim outfit. Ever since I saw the movie Paterson, I felt so connected to the ever changing character of the girlfriend Laura in the film. She was constantly shifting her dreams and her style, but it was always a black and white-patterned piece - my favorite!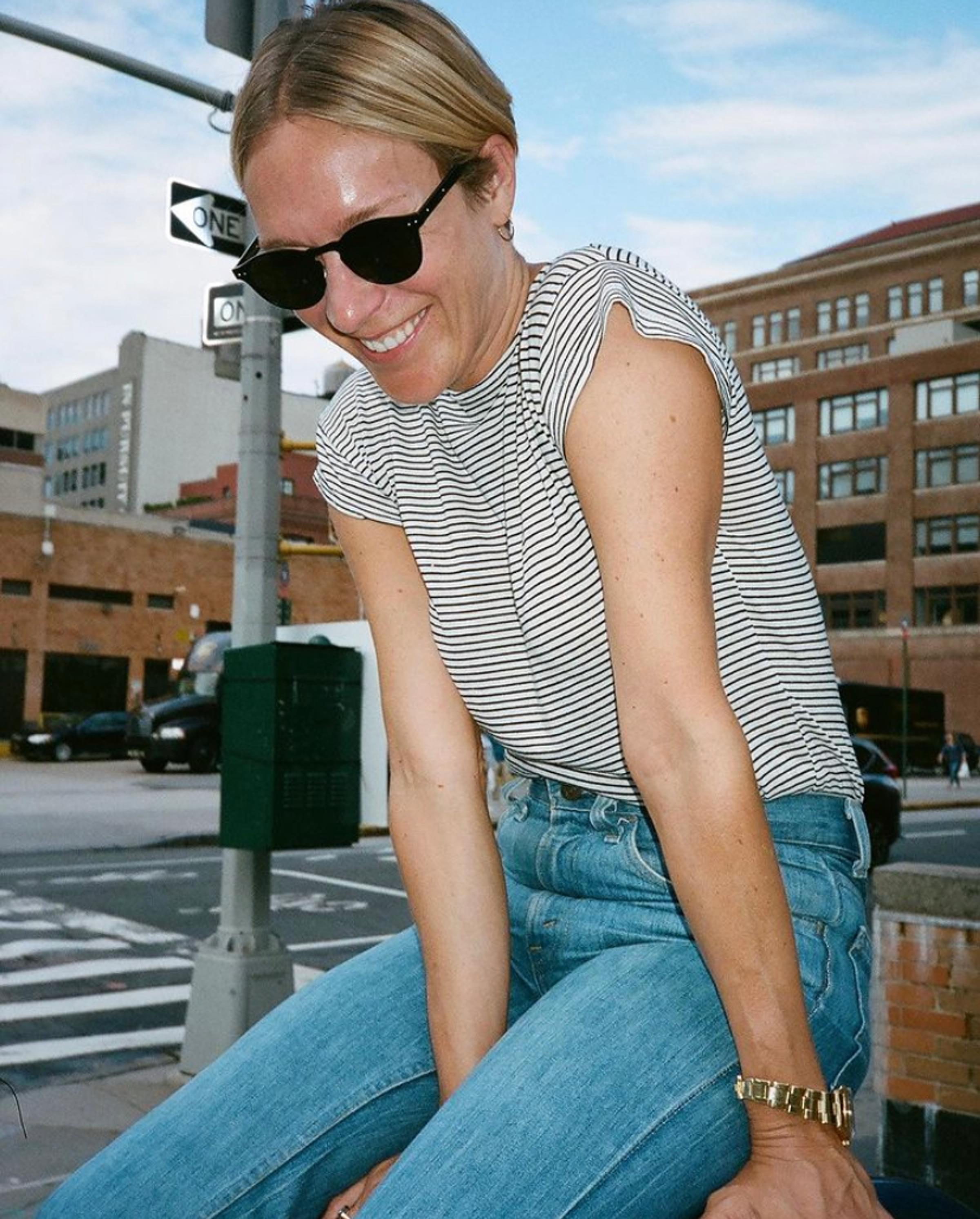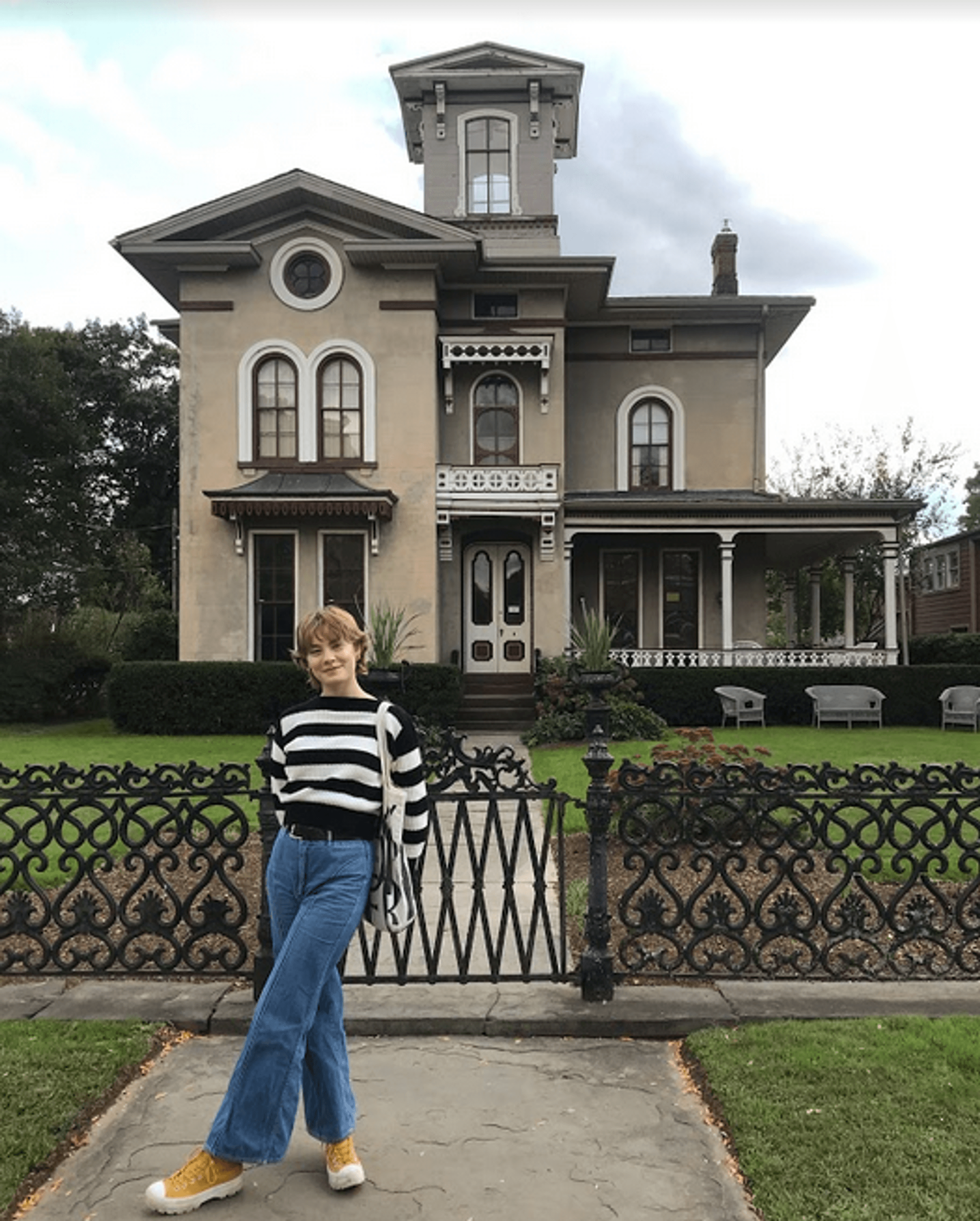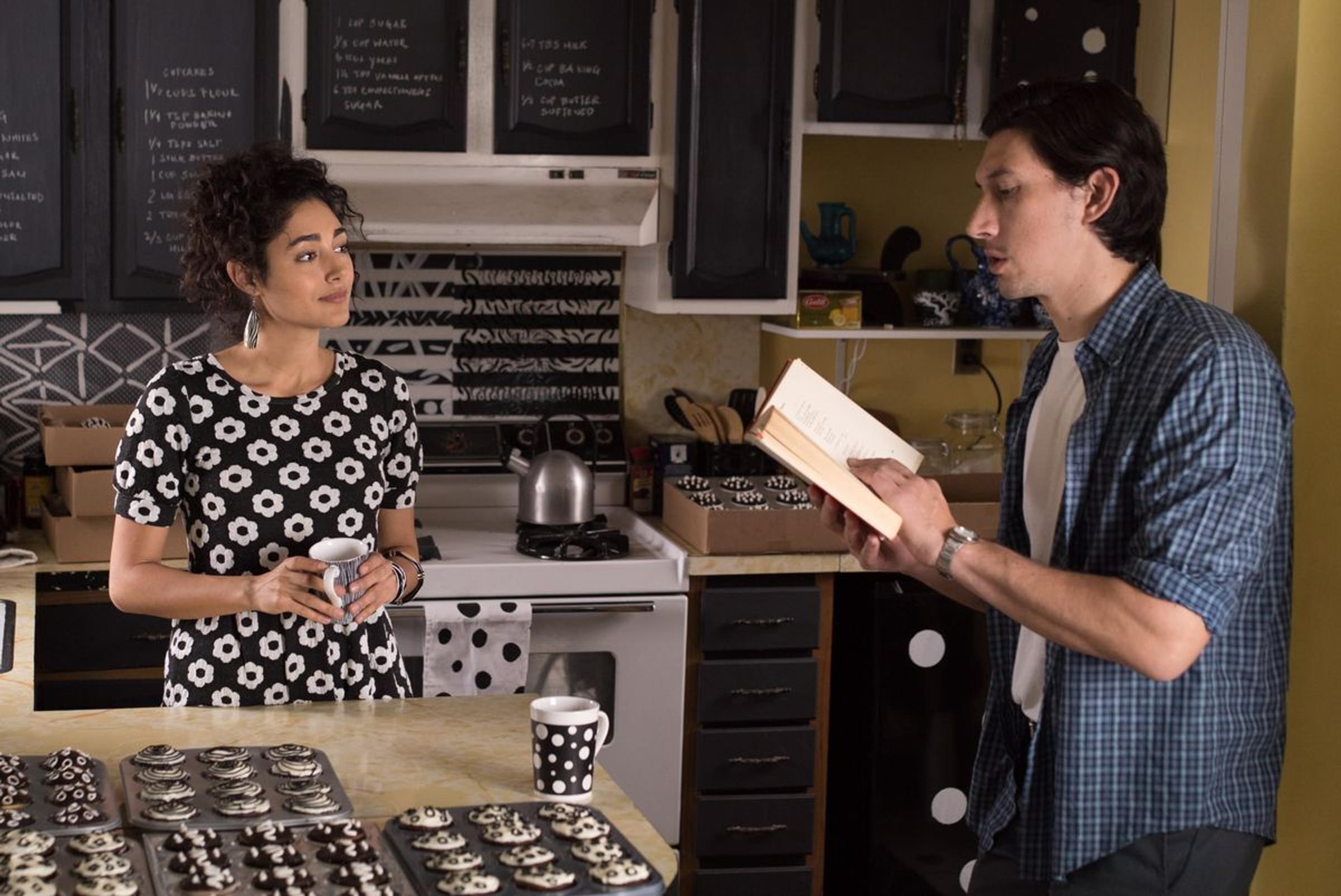 Who is someone's style you emulate?
I'm super into @tinybones (aka @pepperedgoods) on Instagram as well as @jennymwalton. Two wildly different styles, but I think what I'm drawn to in both of them is the mixing and matching of vintage and new items. One of the most sentimental concepts of vintage clothing is "the hand me down". I always try to incorporate the idea of storytelling/narrative into my own design work as that is a concept I cling to in everything I do. The pieces I wear the most are ones with a history. My boss has been an architect since the 80's, and last year he gifted me one of his mega retro silk vests that he used to wear in college at Pratt. It has purple and paisley and when I put it on I imagine I hold the energy he had as a young creative.
What designers are you loving these days?
Right now I find myself gravitating toward designers like Penelope Gazin, Samantha Pleet, Simon Miller and Paloma Wool. What I most enjoy about those designers is that I think all of their work is so artistic and out of the box. They're playful, whimsical, and even silly at times, but still so wearable.
What is your favorite Noihsaf score?
Definitely my green corduroy Rolla's. They are forest green, the softest cord ever, flared, and they fit me better than any pant I've ever had. I wear them probably 4 days out of the week every week.
Picture this: You stub your toe on a rock in your backyard, and it splits open. Inside is a rare and captivating stone, never before seen by modern society. Upon further research and observation, it is discovered that your backyard is actually the only place in the world where this precious stone can be found. Jewelers from all over flock to your home, hopeful that this stone can be incorporated in their designs. It is dazzling, and of course is named the Cybele after yours truly. You are interviewed about your experience with David Muir for an evening update. What are you wearing in the interview, head to toe?
What an eccentric and fun question.. I hope this jewel is the brightest shade of orange with flecks of pale green if that is geologically possible. I think I would wear some sort of jumpsuit. I'm not big on dresses/skirts these days. Something with flared legs, maybe an exposed torso (to sport all my tattoos) and an off the shoulder look. Something that says "I was waiting for them to discover this gem since day one on planet earth" Even though it's not a jumpsuit, I think this Sunnei look from Spring 2020 would suit this event best.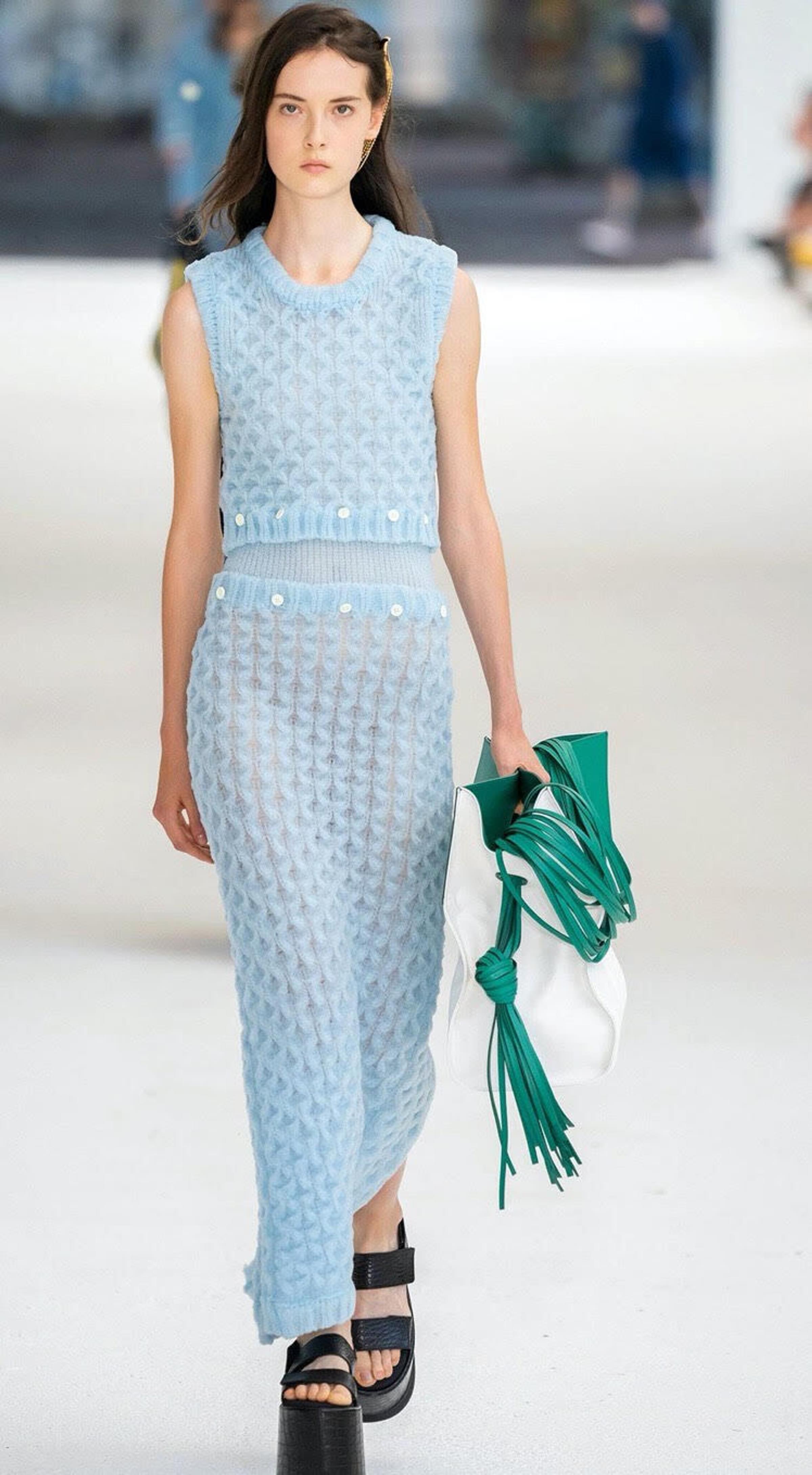 What is playing on the stereo as you dress yourself?
"Own it" by Rico Nasty or "Tonight is the night" by Betty Wright
THANK YOU CYBELE!