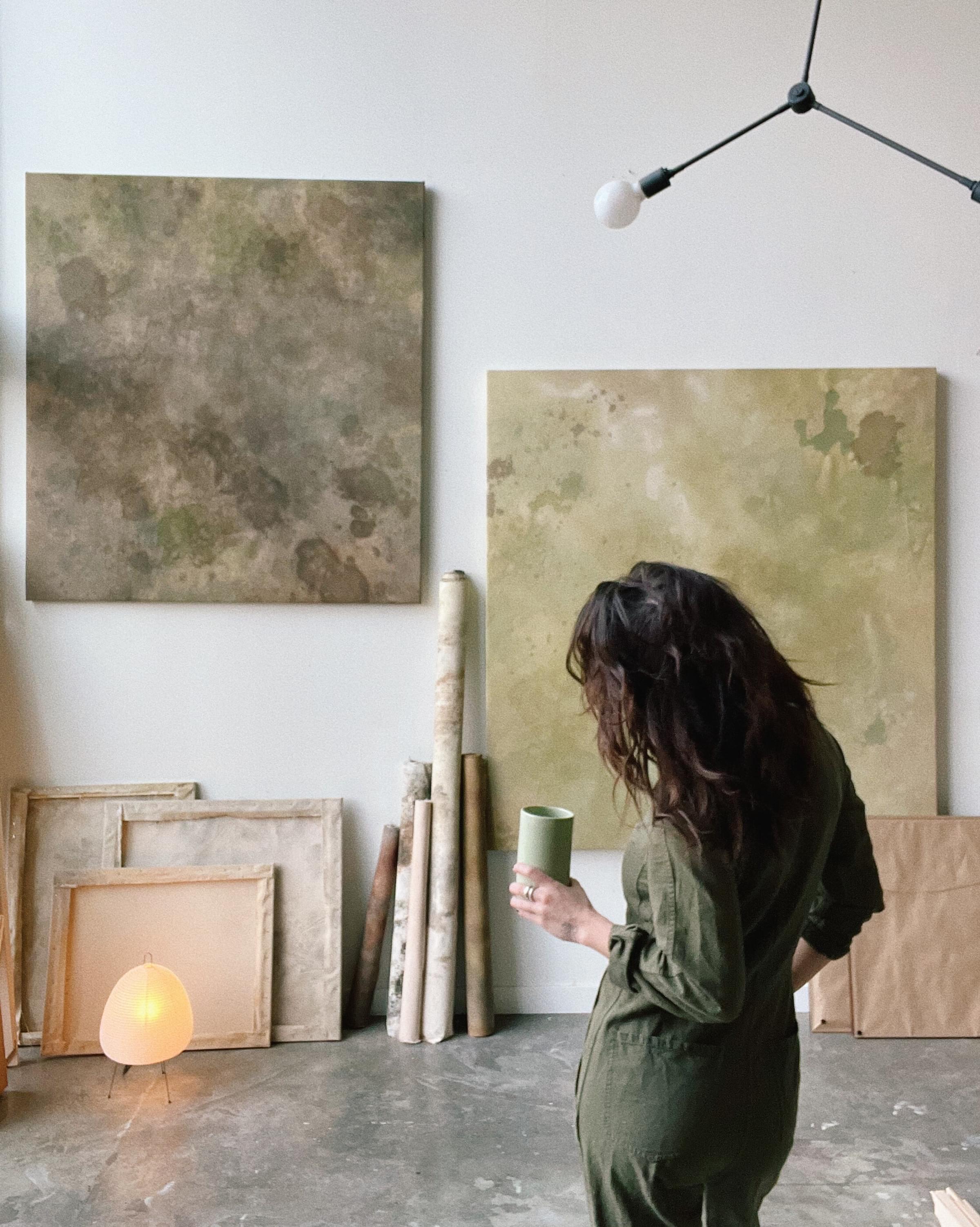 Tell us a little bit about yourself. Where are you based? How do you spend your days?

I'm a full-time visual designer + art director and part-time painter based in Seattle. Painting is my main focus and passion right now, it feels like I'm turning a corner in my practice and I'm excited about what's next. I also recently started collecting and selling vintage clothing. It's ultimately going to be a way for me to explore my interest in fashion, styling, creative direction, and photography. My vision for the identity is roughly a combination of Older Brother and Lauren Manoogian. I spend almost all of my time in a creative headspace and flow. A good day for me is a productive one and it's important for it to be fulfilling, expressive work. That's how I feel most connected to myself. Photography, dancing to dub/deep house, and going for walks to see organic colors, textures and details as inspiration are other daily routines.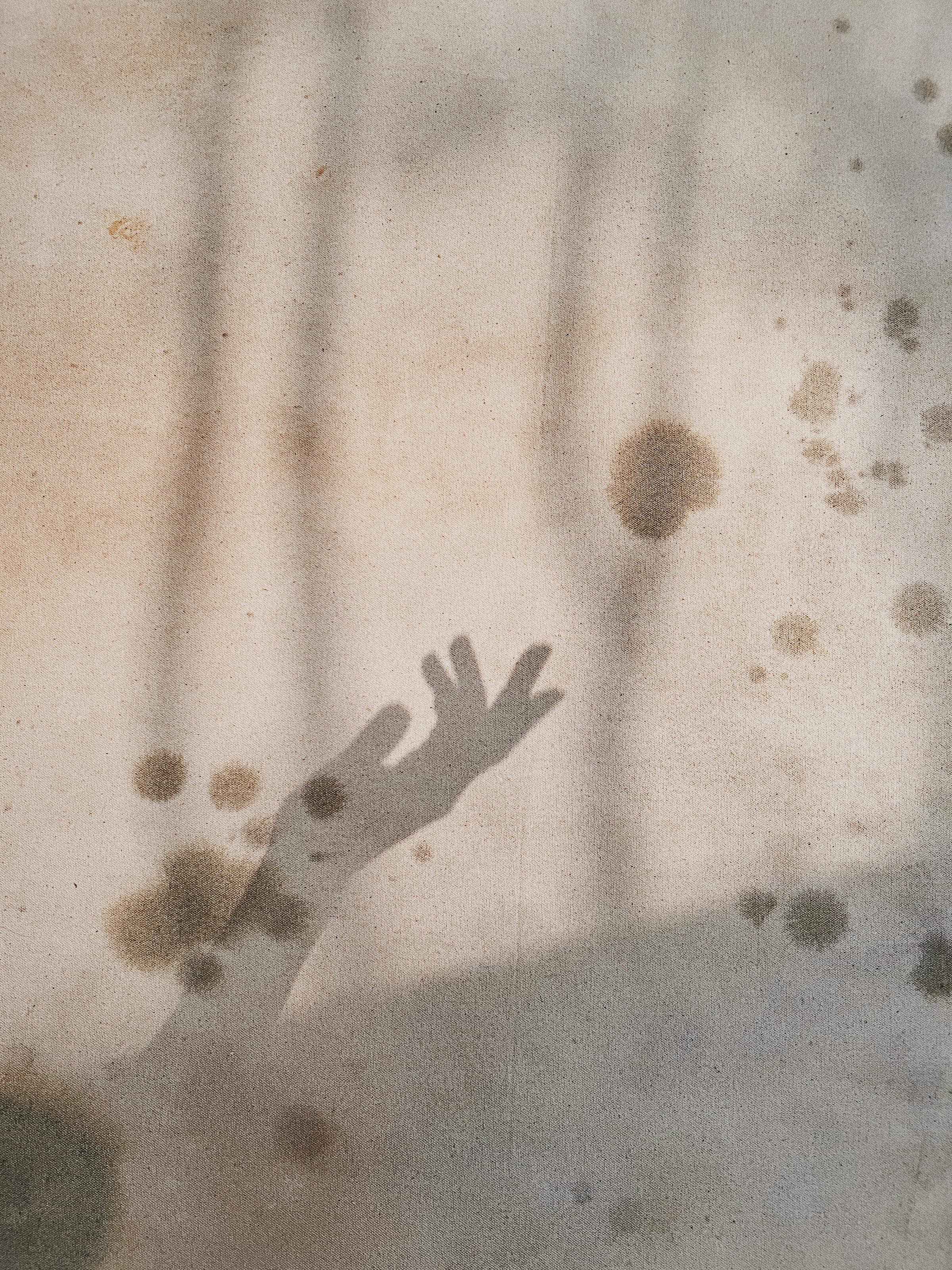 How did you hear about Noihsaf Bazaar / when did you become a part of the community?

Back in '19 through the gram somehow. It quickly became the main place I shopped and only place I sold.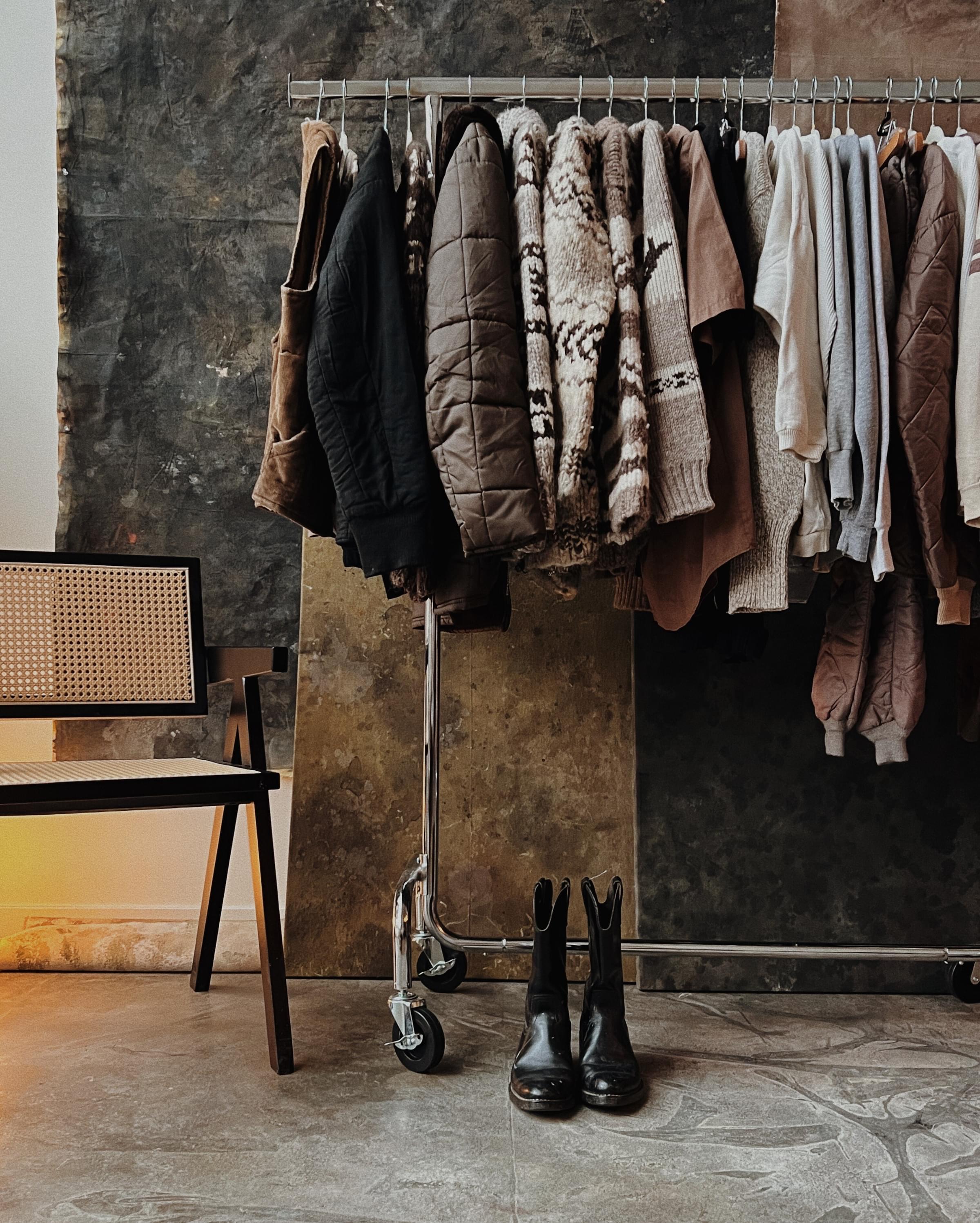 What is your favorite Noihsaf score?

I recently bought a pair of fuzzy black Kordal sweater pants and I call them raccoon pants. Knit pants are my jam.
How would you describe your personal style? Do you have any style inspirations that you return to?

Neutral, simple, timeless, androgynous, utilitarian, comfortable, interchangeable. My main source of style inspiration is vintage workwear. Most of the new clothes I buy from designers are based on classics.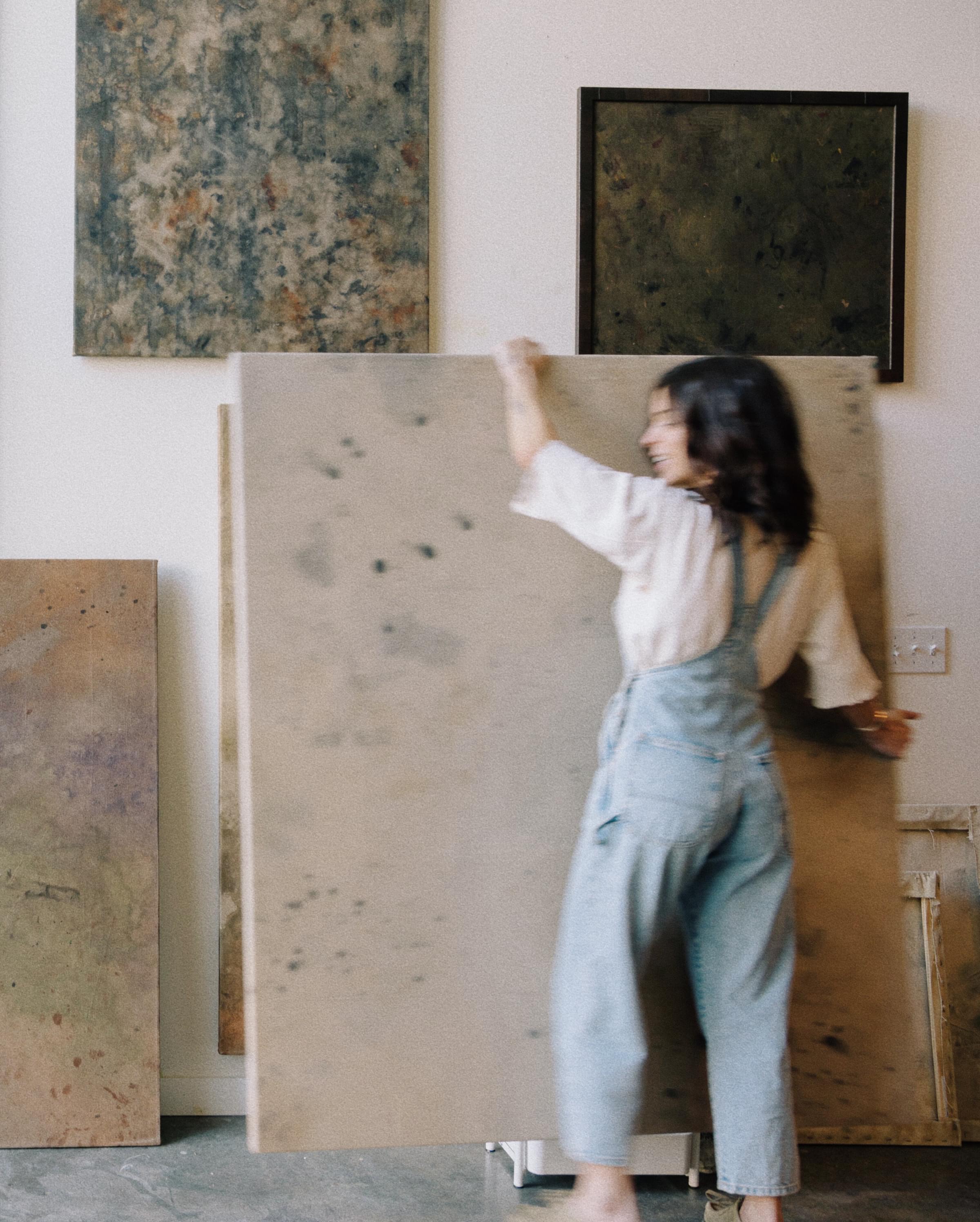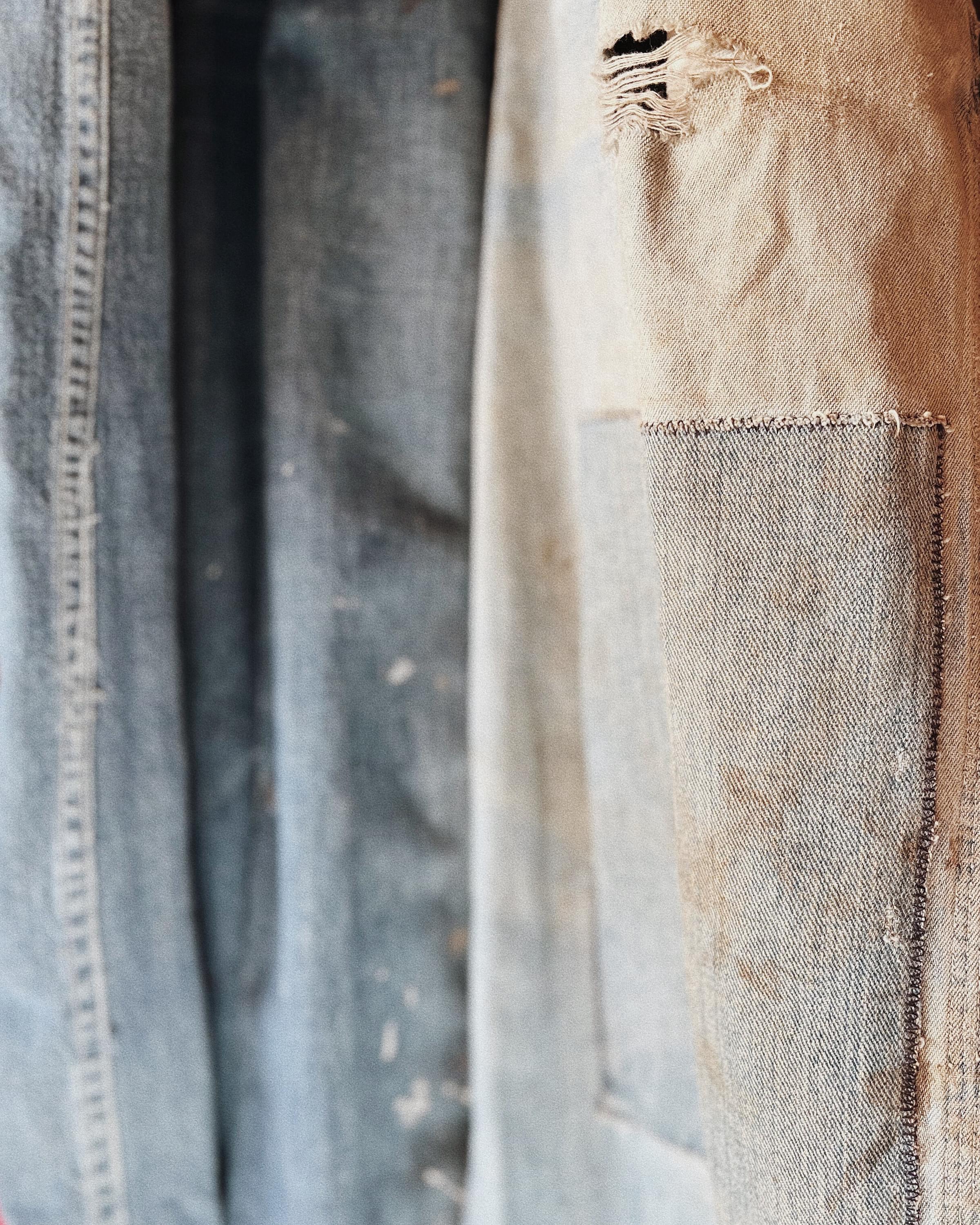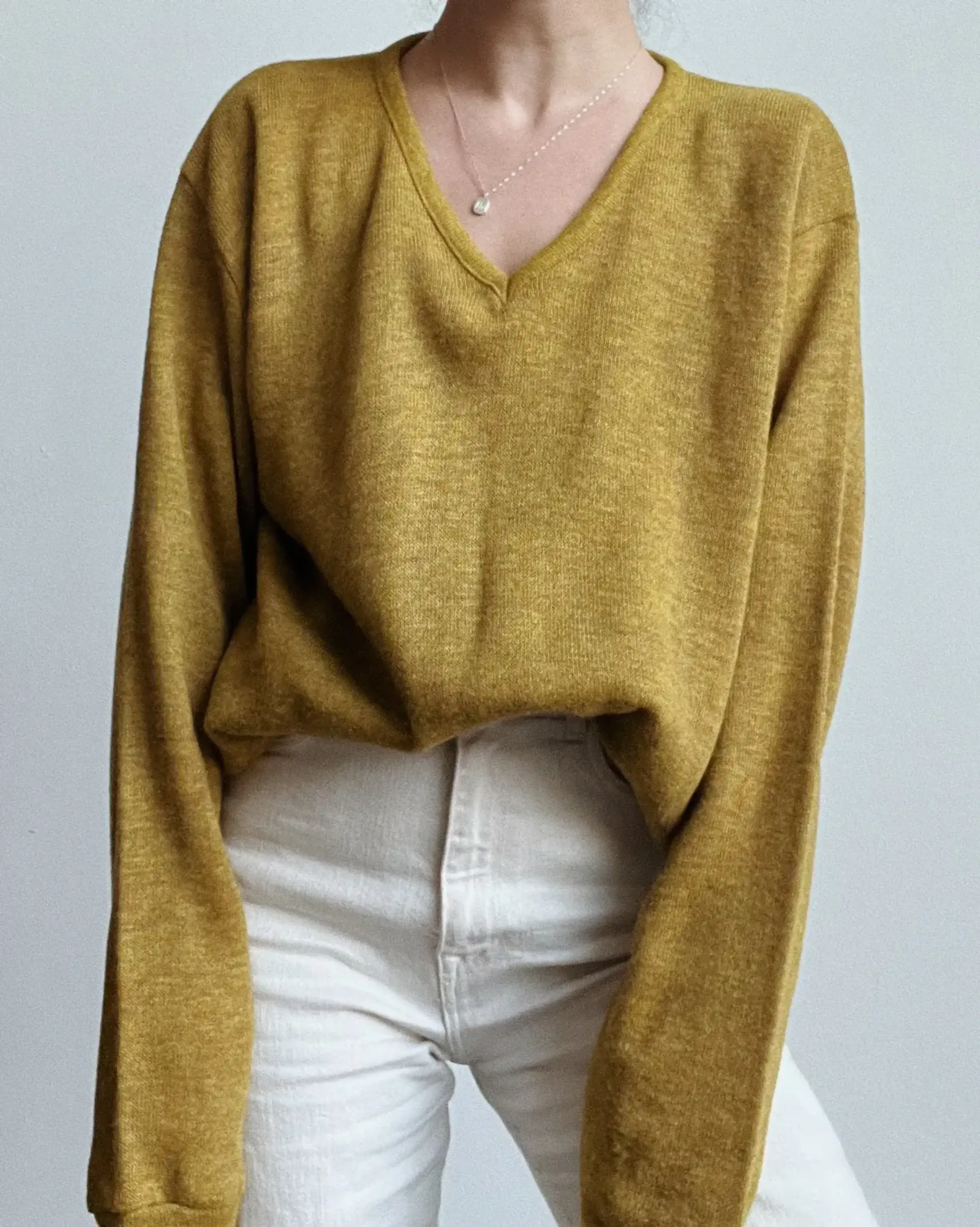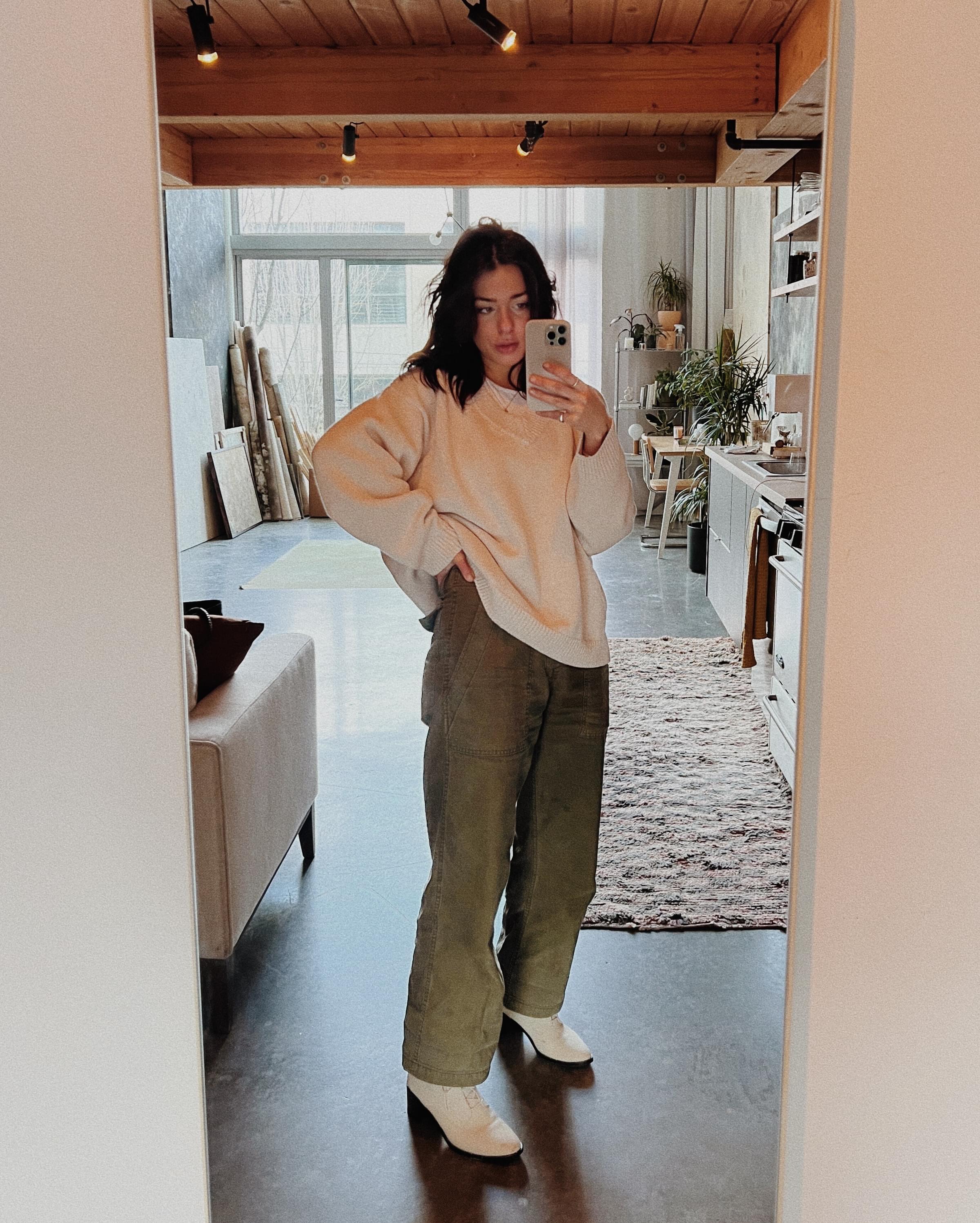 What trend are you currently loving, or what trend would you like to see?

I'm honestly not much of a trend follower despite being plugged in to specific areas of fashion. Two styles I'm enjoying right now that I feel are 'on trend' are super baggy cargos and a classic v neck sweater.