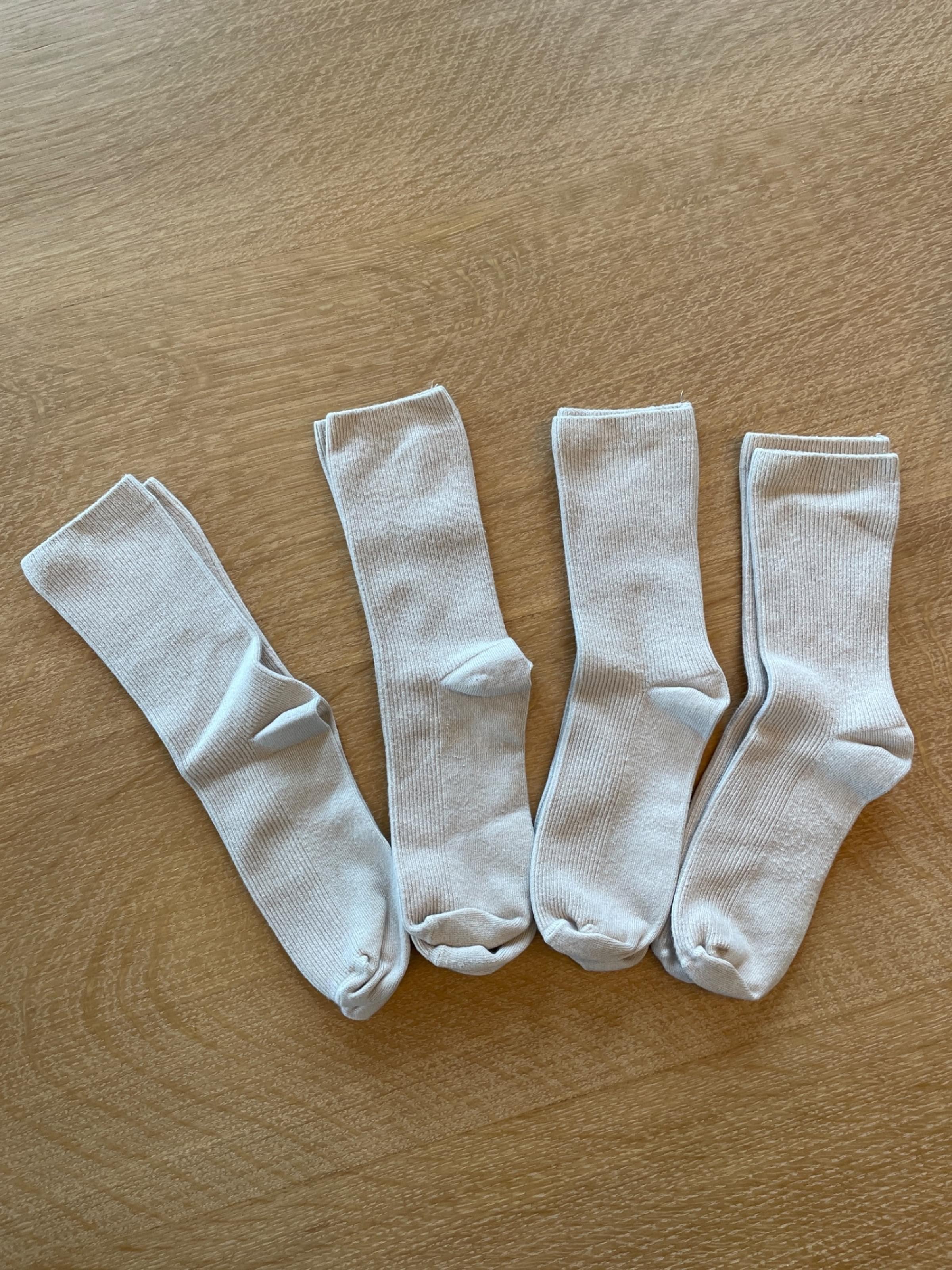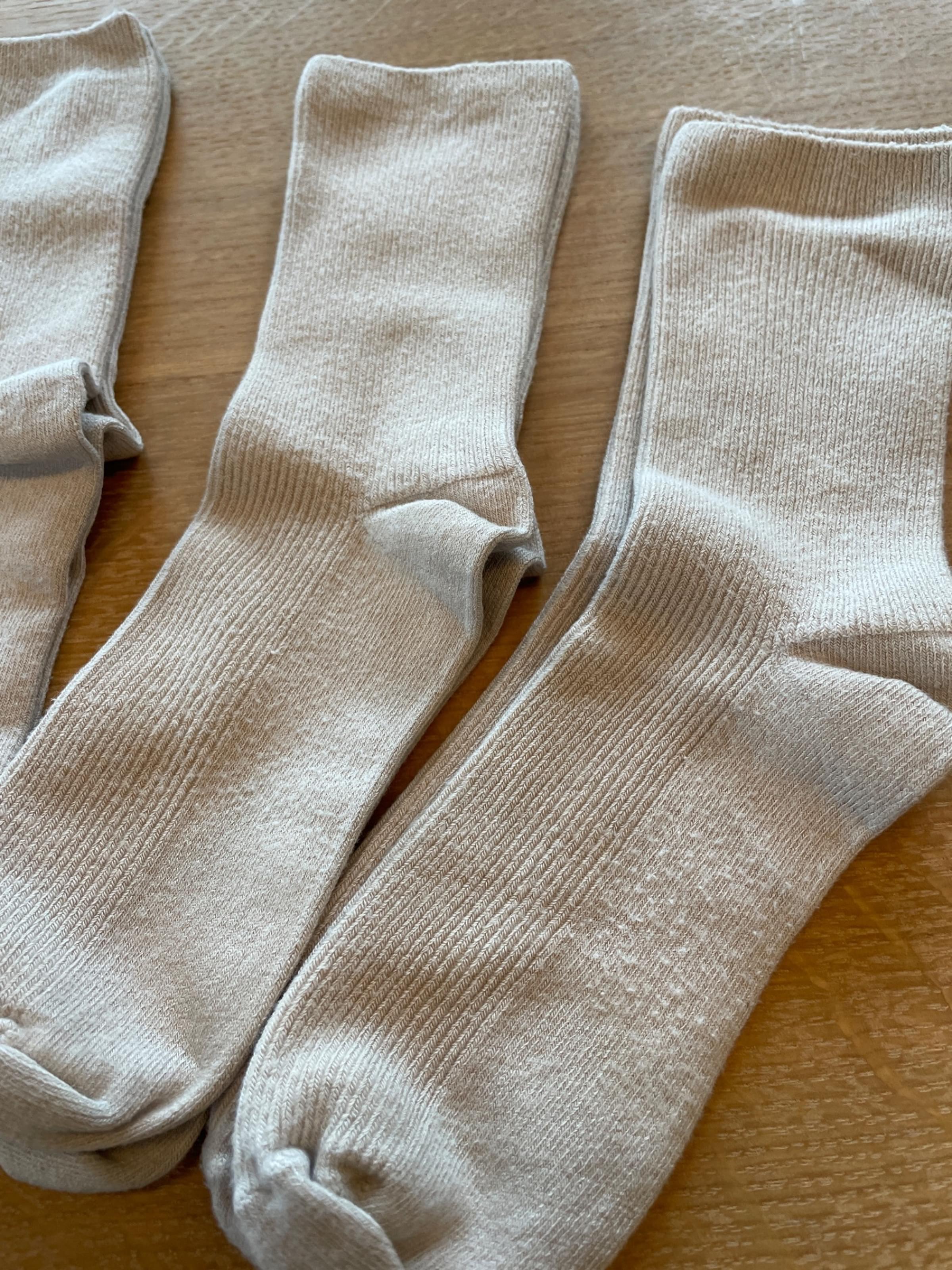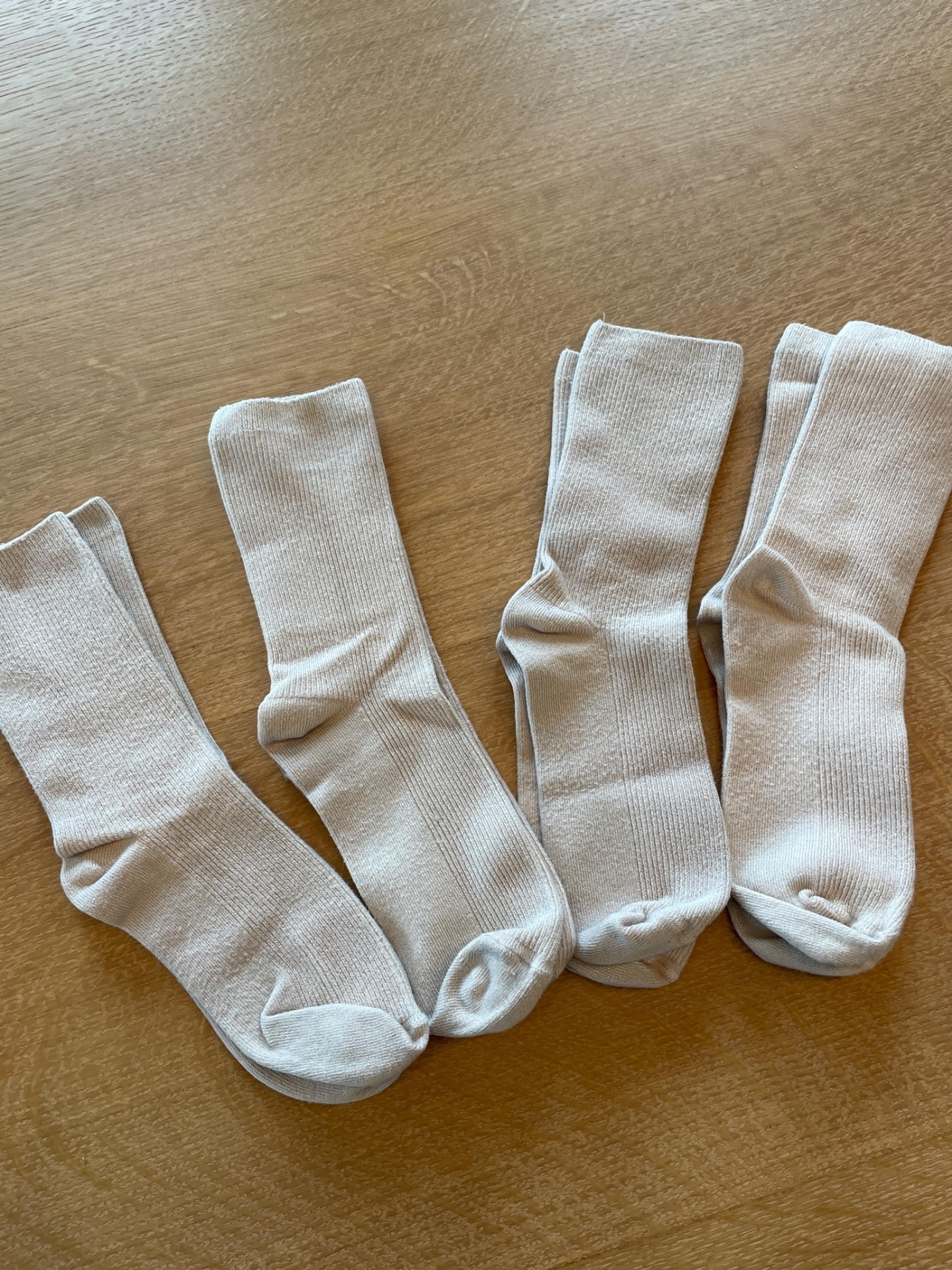 Trouser Socks set of 4 pairs
Eggnog color
One size fits most (US women's 6-10)
I have 4 pairs available. I am selling them as a group of 4 pairs for $40.

I am willing to sell pairs individually for $11 per pair.
condition isvery good. No holes or snags. Minimal bit of pilling on the arch of some.
Posted 18 days ago — Sold 16 days ago